Indian Wedding Photography Throughout Maryland, Washington DC, and Virginia
Experienced Indian Wedding Photographers Available in Maryland, Washington DC, and Virginia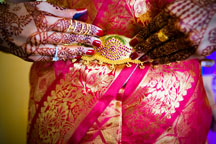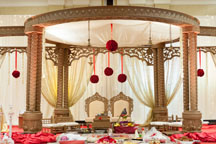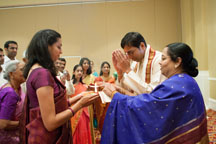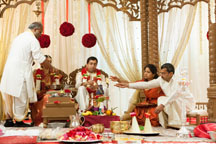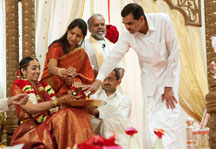 Our Indian wedding photography tells the story of your special day. We will document your wedding as it naturally happens. Although we are happy take family portraits, we believe that the focus should be on capturing your story in a natural way. For the past 15 years we have documented countless Indian weddings throughout Maryland, Washington DC, and Virginia. Our photographers are familiar with the culture and traditions of Indian weddings. We are also familiar with the slight wedding nuances from region to region so no matter what region your family is from we have the knowledge and experience to capture your Indian wedding from beginning to end.
We understand that an Indian wedding is not a one day event but rather a multi day celebration and we feel its important to tell the whole story. Our Indian wedding photography generally starts with the Mehendi ceremony. The Mehendi ceremony is when the bride has her hands and feet painted with henna and is usually at the same time as the sangeet. Such a small event requires a story telling photographer who will not disrupt the flow but rather capture things more naturally.
The Indian wedding festivities continue the following day and start with the couple getting ready. The main wedding day often begins with a Baarat where the groom rides to the wedding venue on a horse surrounded by his family and friends. The bride and her family wait at the wedding venue to welcome the groom & his family with the garland.
Following the Indian wedding ceremony, the couple generally has a traditional western wedding reception although there are sometimes family and friends who either sing or dance to entertain the bride and groom and their guests.
Our Indian wedding photography coverage is a great way to not only enjoy your wedding day but also receive images that tell a story so you can relive the moments. Since we don't pose anything aside from the family pictures,  you'll be able to enjoy your wedding while we tell the story through our documentary approach.
Want to learn more about our Indian wedding photography? Contact us to schedule a consultation  or instantly view our complete package information and pricing online.