WASHINGTON DC WEDDING PHOTOGRAPHERS
Roman Grinev Photography is home to some of the finest Washington DC wedding photographers around. Their familiarity with the region, personable natures, and focus on providing newlyweds with an easy and enjoyable customer service experience makes them wonderful to work with. But beyond their skill at capturing poses or organizing the family for a group shot, is their ability to find fledgling memories and document every blissful moment. At Roman Grinev Photography we give you the freedom to work with any of our wedding photographers : Roman, Thomas, Napoleon, Ilia, Peyman,  Laura,  Rodney,  or Rob.
Living in the nation's capital has its perks, and one of them is having your pick of some of the most beautiful venues in the US and a large population of skilled photographers experienced in capturing their beauty. But when it comes to an event, you'll want a  very specific type of photographer. You need someone as dynamic as the situation, able to recognize and seize opportunities as quickly as they arise. This is especially true when it comes to documenting your wedding, arguably one of the most important and memorable days of your life.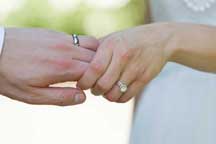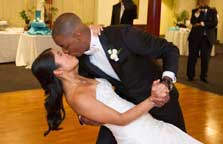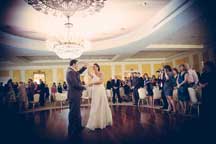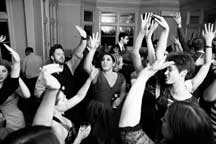 PHOTOJOURNALISTS AT HEART
Our team has a unique set of skills that sets us apart from the competition. Every one of our Washington DC wedding photographers not only has extensive experience documenting weddings, but they are also adept in the art of creative portrait photography. It is this combination that makes our team the perfect choice for your big day.
Our goal is to provide a complete story of the wedding day from start to finish. Sharing your album with friends and family will inevitably lead to sharing stories and swapping tales of the funniest, happiest, or most peculiar parts of the wedding day. 
Often, the only record maintained of those stories and events is in your memory. We believe that you should have a visual record to go along with those memories. We believe your wedding album should, in addition to containing beautiful poses and staged shots, give you a visual record of the entire event and serve as illustrations for the best stories and happiest memories surrounding your wedding.
The goal of our Washington DC wedding photographers is to find the special unplanned moments and deliver them to you. 
Find the joy of your perfect day again and again by finding the right wedding photographer to preserve it for you. 
With a Roman Grinev wedding photographer you'll get the staged shots and poses, and they'll all look natural and alive. 
CONTACT US FOR WASHINGTON DC WEDDING PHOTOGRAPHY SERVICES
If you are interested in hiring Roman Grinev DC wedding photographers contact us to set up a meeting to discuss your project.
Click here for an instant quote on our DC wedding photography services.
WASHINGTON DC WEDDING VENUES
Check out the links below for details on some beautiful venues available for your wedding documented by our Washington DC wedding photographers.
Ronald Reagan Building
Fairmont Hotel
Woodend Sanctuary 
Hay Adams Hotel
Willard Hotel 
Dumbarton House
Mandarin Oriental Washington DC
Sequoia Restaurant Washington DC
Washington Club
Go to our Main Washington DC Photographers page
Return to the Roman Grinev Photography Homepage or review our wedding portfolios by our Washington DC wedding photographers
Related pages : Maryland Wedding Photographers, Virginia Wedding Photographers, and Baltimore Wedding Photographers.