Maryland Wedding Photographers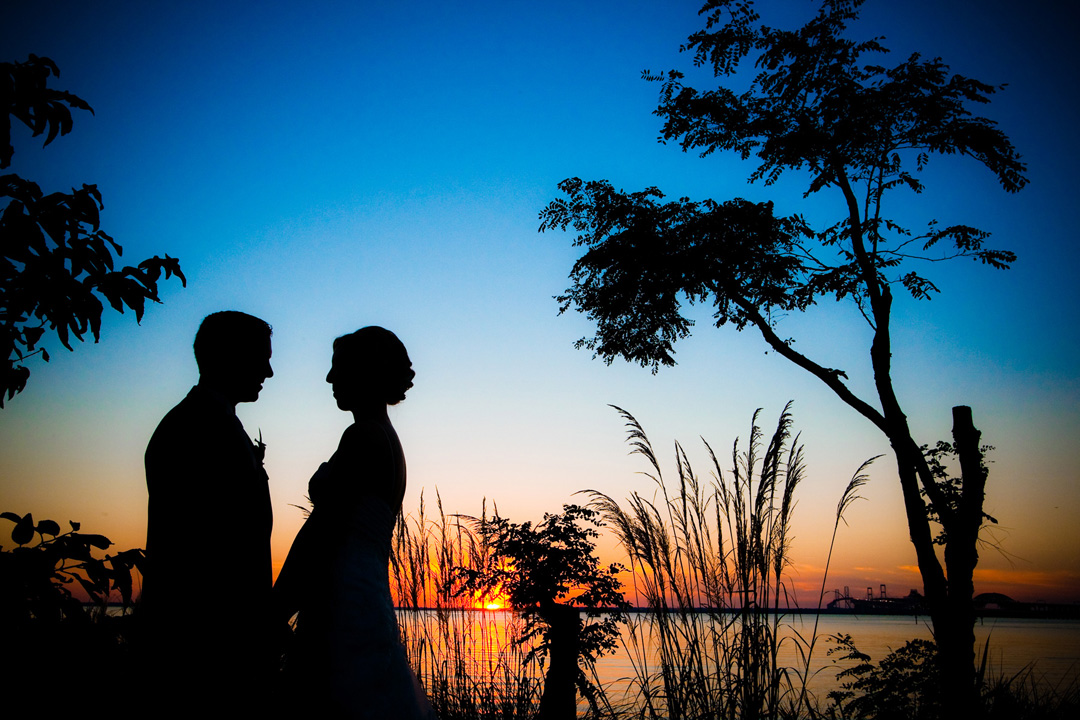 Maryland is home to various wedding venues, from rustic barns to grand ballrooms. From the historic charm of Annapolis to the stunning waterfront views in Baltimore, there's no shortage of places to capture lifelong memories. The mountains of Western Maryland and the coastline of the Eastern Shore also provide stunning locations to capture memories of your special day. Each area and wedding venue presents opportunities for wedding photographers to tell the story of the big day, from the ceremony to the grand exit. Whether it's capturing the excitement of the ceremony or the joy of the reception, wedding photographers in Maryland are skilled at capturing the unique story of each wedding.
The wedding day is one of the most important days in a couple's life. Of course, it is a day to celebrate their love for each other, but it is also a day to share their joy with family and friends. And what better way to capture those cherished memories than through the lens of a wedding photographer? Since wedding photography is essential to your wedding, you'll want to make sure you choose the right photographer.
A wedding photographer is responsible for capturing beautiful photos of the bride and groom on their special day. Wedding photographers must have an eye for detail and be able to capture the day's emotions. The best wedding photographers will be able to capture the joy, love, and excitement of the occasion, as well as the beautiful details of the dress, flowers, and decorations. To capture stunning photos that the couple will cherish for a lifetime, it is important to choose an experienced and talented photographer.
When it comes to wedding photography, Maryland has a lot of talented photographers to choose from. So how do you know which one is right for you? First, consider what photography style you prefer. Do you want traditional posed shots or more candid and spontaneous images? Some photographers specialize in both styles, so it's essential to research the one whose work you connect with the most.
Once you've decided on the style of photography you prefer, it's time to start looking at individual photographers. When considering different Maryland wedding photographers, look at their portfolios and read reviews from past clients. This will give you a good sense of their work and whether or not they're the right fit for you.
Be sure to get a breakdown of all the wedding photography costs upfront so there are no surprises later. Also, make sure to ask what is included in the price. Some things you may want to ask about are:
Do they charge per hour or per wedding?
Do they charge extra for travel?
Wedding Photographers in Maryland
When you've found a few photographers you're interested in, it's time to narrow down your options. The best way to do this is to set up a phone consultation with each photographer. This will allow you to speak with them and ask any questions. After your conversation, you should better understand which wedding photographer is right for you and your wedding.
When speaking with different photographers, ask about their experience photographing weddings. First, you'll want to ensure they're familiar with Maryland venues and can provide you with beautiful wedding pictures that perfectly capture your big day. Second, take a look at their portfolio. A good photographer will have a website where you can see a variety of their work. This will give you a good sense of their skill level and what images you can expect from them.
From engagement to wedding day portraits, a professional photographer will work with you to create lasting memories of your special day. So if you are looking for someone to capture your wedding day memories, start your research for a local wedding photographer.
With these tips, you can find the perfect Maryland wedding photographer for your big day!
Best Wedding Photographers
Our studio has many years of experience capturing weddings and is committed to providing the highest customer service. Our professional wedding photography has been featured in many online publications. With years of experience and an eye for detail, we will work with you to ensure that your wedding photos are everything you've dreamed of.
At our studio, we understand that emotional moments are meant to be cherished for a lifetime. That's why we take pride in capturing those moments beautifully and uniquely. Likewise, we believe every moment is exceptional and deserves to be caught in the best possible way. Therefore, we use only the highest quality equipment and the latest editing techniques. We also work with clients to ensure their vision is brought to life.
Maryland Wedding Photographer
Our wedding photography studio's ultimate goal is to provide couples with beautiful and timeless photos they will cherish for a lifetime. We understand that each couple is unique, and we work closely with our clients to ensure their personalities and style are reflected in their photos. We offer a wide range of services, from engagement shoots to wedding day coverage, and we are confident that we can capture the intimate moments of your big day perfectly. We believe that wedding photographs should be beautiful and romantic. That's why we work hard to create photographs that capture the love and joy of our client's special day. We'll work with you to create the perfect visual record of your big day. 
We pride ourselves on capturing special moments combined with stunning portraits. Our experienced photographers will work with you to create a custom session that fits your unique style. So whether you're looking for classic posed shots or candid snapshots, we'll ensure you walk away with beautiful photos you'll treasure for a lifetime.
We believe in offering wedding photography services that are tailored to the specific needs of our clients. While we may not provide destination weddings, we cover all of Maryland, Virginia, and Washington, DC. We can help you create a wedding day representing your style and vision through candid moments and portraits.
Our wedding photography services have received rave reviews from happy clients. Whether capturing elegant portraits or documenting all the special moments of your big day, we strive to provide exceptional quality and stunning results. We understand the importance and significance of our work, and we take great care to ensure that each photo is beautiful and captures all the real moments of your wedding day. With our highly trained team of passionate photographers and state-of-the-art equipment, we are confident that you will love our work and rave about us to all your friends and family.
As wedding photographers, our approach on the big day is not to just take traditional portrait shots of the families, wedding party, and the happy couple. Instead, we see ourselves as more of a photojournalist and not a traditional portrait photographer, capturing natural, candid moments that tell the real story of your wedding day. To complement the day's story, we also capture all the portraits of the families and the couple. This means that we are always looking for unique expressions and spontaneous interactions between loved ones to capture those special moments that will evoke emotions long after your special day has passed. Whether we are framing formal portraits or photographing intimate glances and interactions between family members and friends, our goal is always to create timeless images that will be cherished for years to come.