Bethesda Marriott & Conference Center Wedding
Lisa and Jarrod were married on June 14th in Bethesda, Maryland at Bethesda Marriott and Conference Center.  After a day full of stormy weather just 24 hours before their wedding day, the weather was absolutely picture perfect for theirs.  I met up with the couple as they were getting ready for the ceremony in separate rooms at the North Bethesda Marriott Hotel.  Jarrod and the guys were doing what most guys typically do in the hours before the ceremony….hang out and watching sports until it's absolutely time to get ready.  But, the luxury of being men and taking only 10 minutes to get dressed and ready helps.  In typical contrast, Lisa and the ladies were still getting the finishing touches done with their hair and makeup.
We all met up once again at Holy Cross Catholic Church their ceremony just a few minutes from the hotel.  The ceremony was a full service mass and went very well.  After the ceremony, we took advantage of the gorgeous weather and took photos of the families and bridal party on the church grounds and then we were off to the hotel again for the reception.  Everyone, young and old, were enjoying the cocktail hour which featured a chocolate fountain with a variety of fruits that you can drench with the chocolate, as well as a photo booth complete with various costume pieces.  The line for the photo booth was non stop.
The happy couple was introduced to a raucous room full of their adoring family and friends.  They danced their first official dance as husband and wife, and in keeping with Jarrod's personality, and much to everyone's delight, he ended the dance with a celebratory split to the dance floor.  The rest of the night was full of similar moments of laughter, lots of clinking of glasses for the couple to give each other a kiss, and people enjoying themselves on the dance floor.  I did tell Jarrod that we were obviously meant to be with each other on their wedding day because as it turned out, Jarrod is a huge Pittsburgh Steelers fan and I happen to be involved with the Baltimore Ravens.  The night was capped off with one of their traditions dating back to their college days; Jarrod gathered everyone he went to school with and the group serenaded the room to "Piano Man".  
Ceremony location : Holy Cross Catholic Church
Reception location : North Bethesda Marriott and Conference Center
Wedding date : June 14, 2014
Photographs by Napoleon
Bakery : Custom Cake Design
Florist : Rachel Ziegler
DJ: Round Midnight (Tim Huesgan)
Makeup Artist : Stylist To Go
Hairstylist: Stylist To Go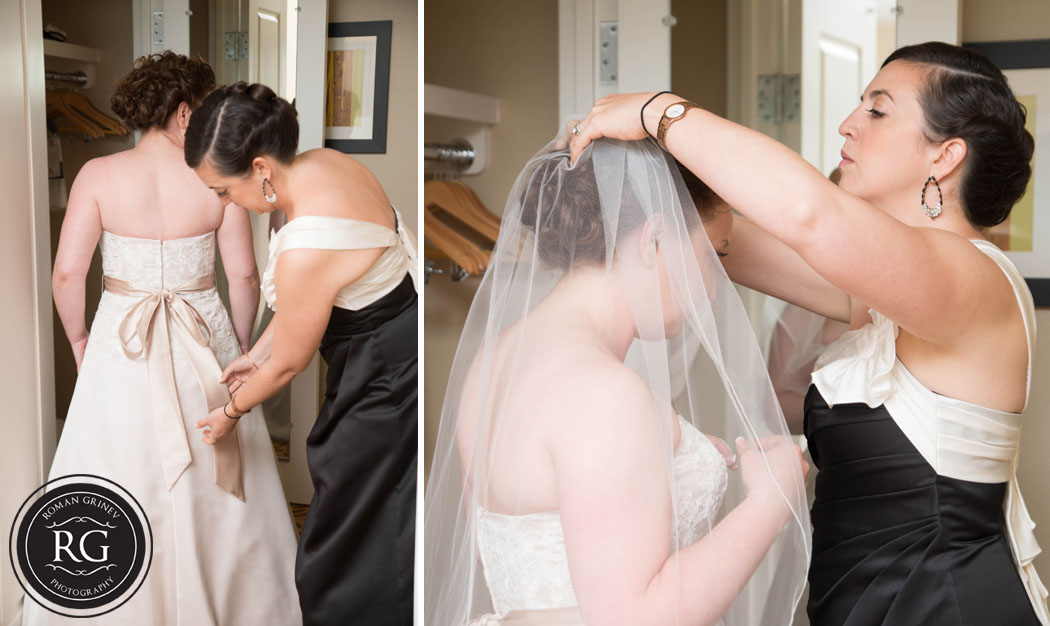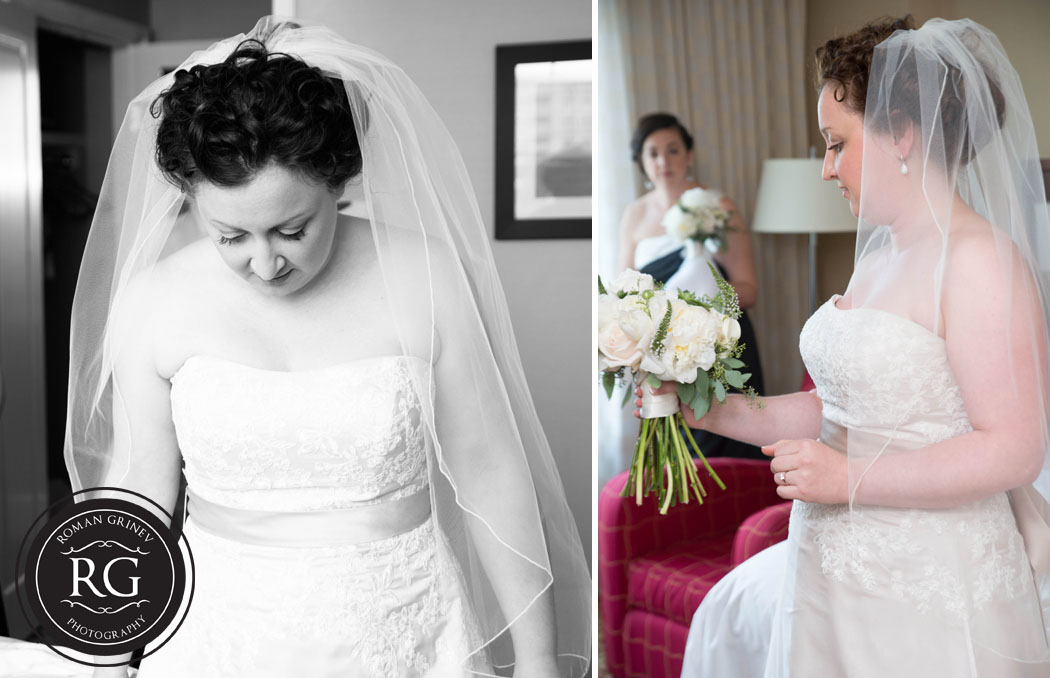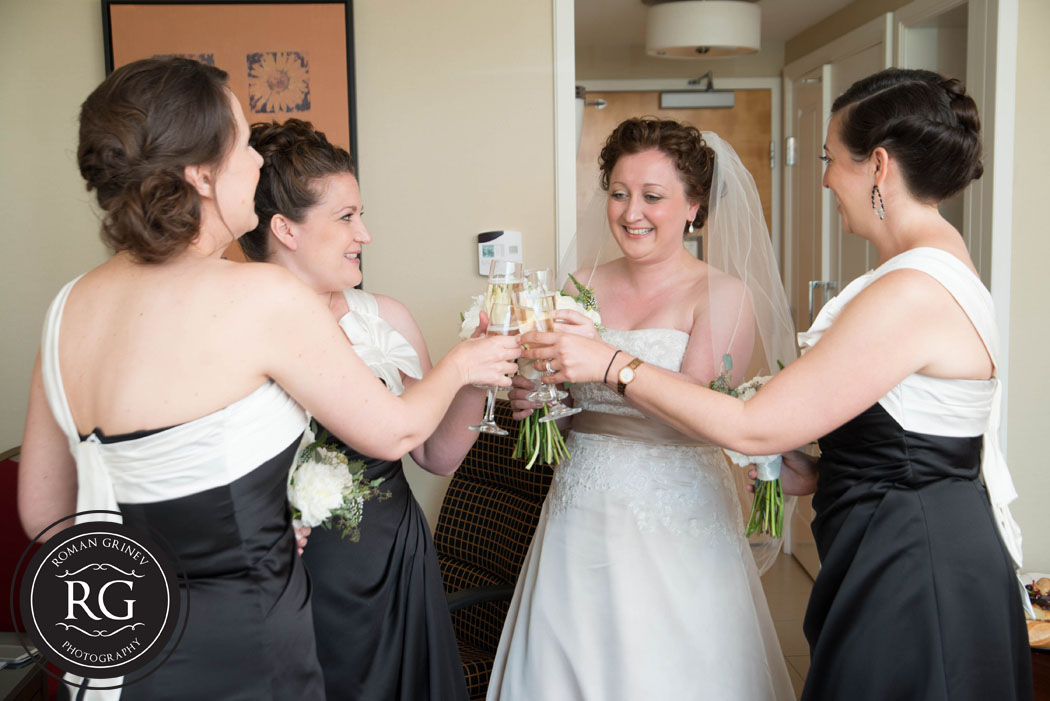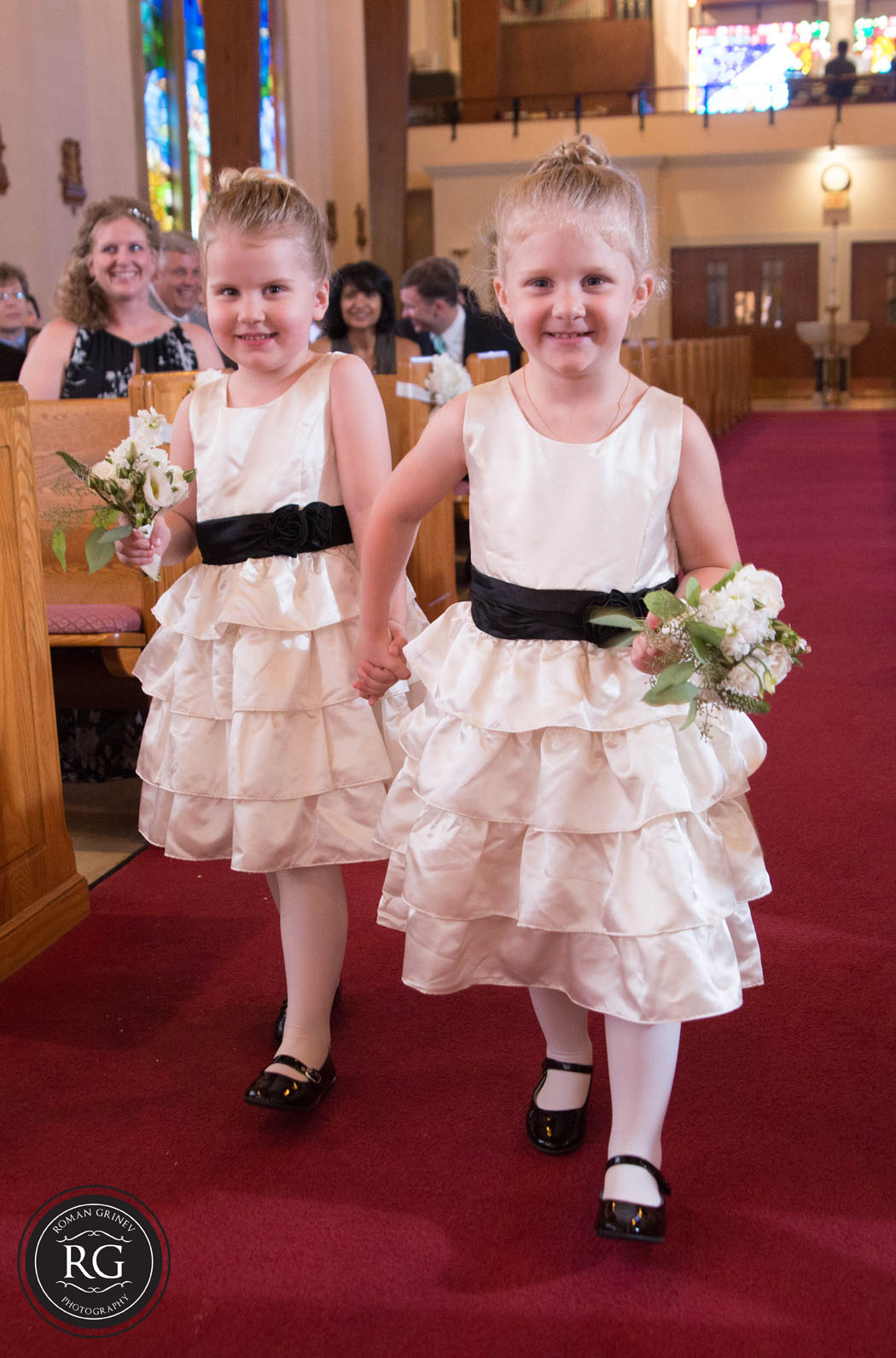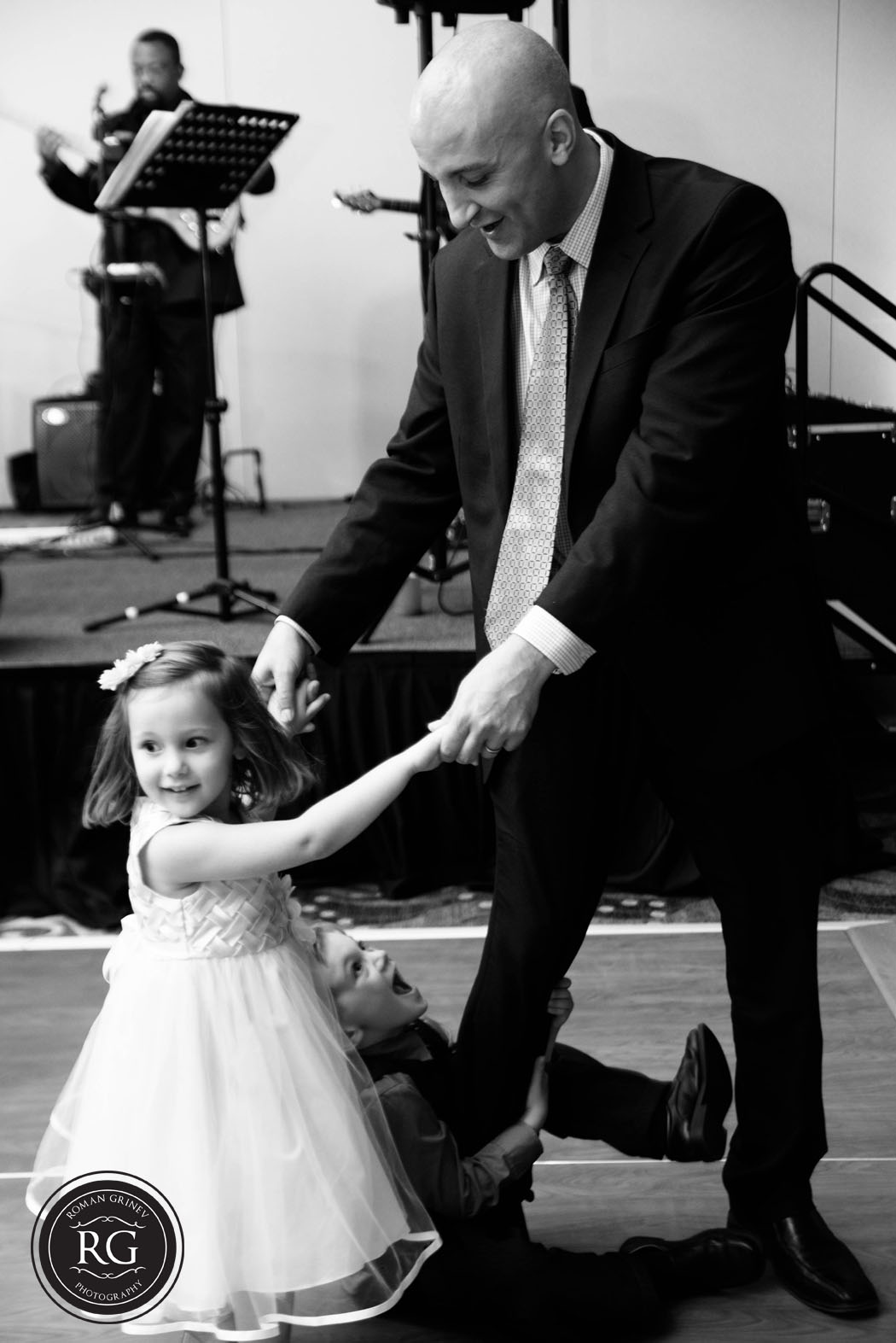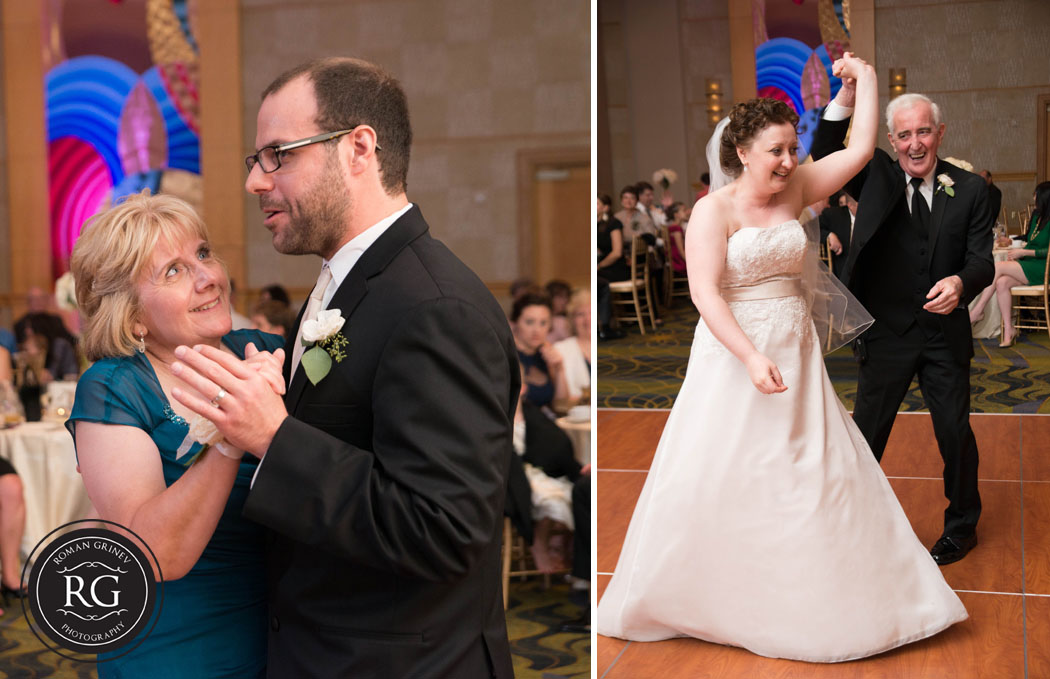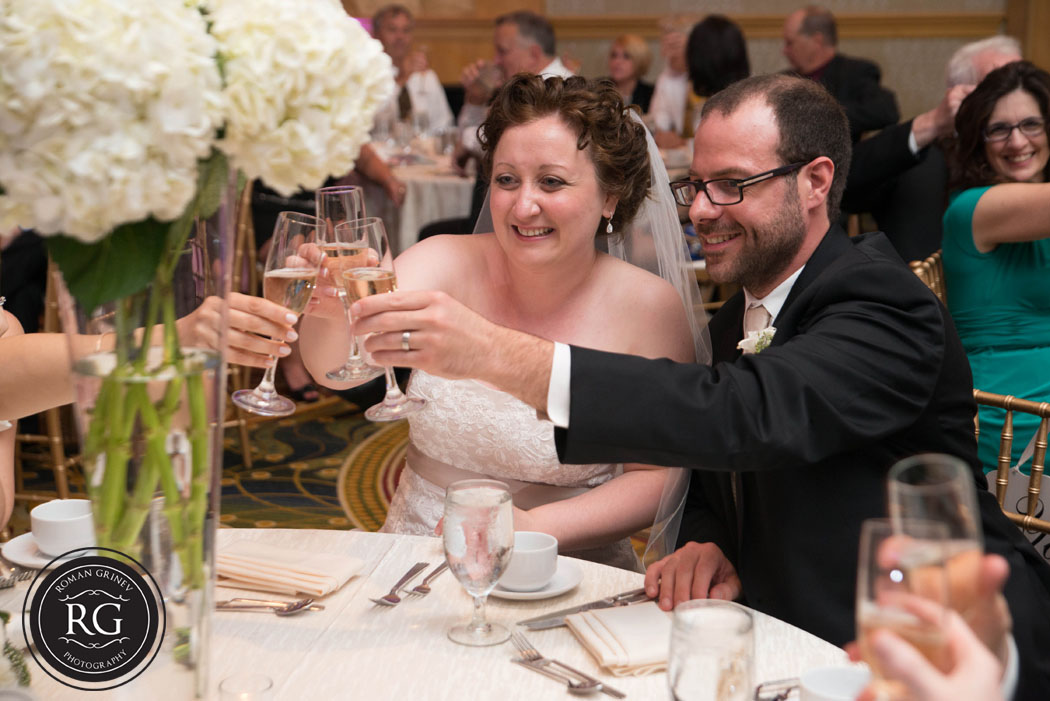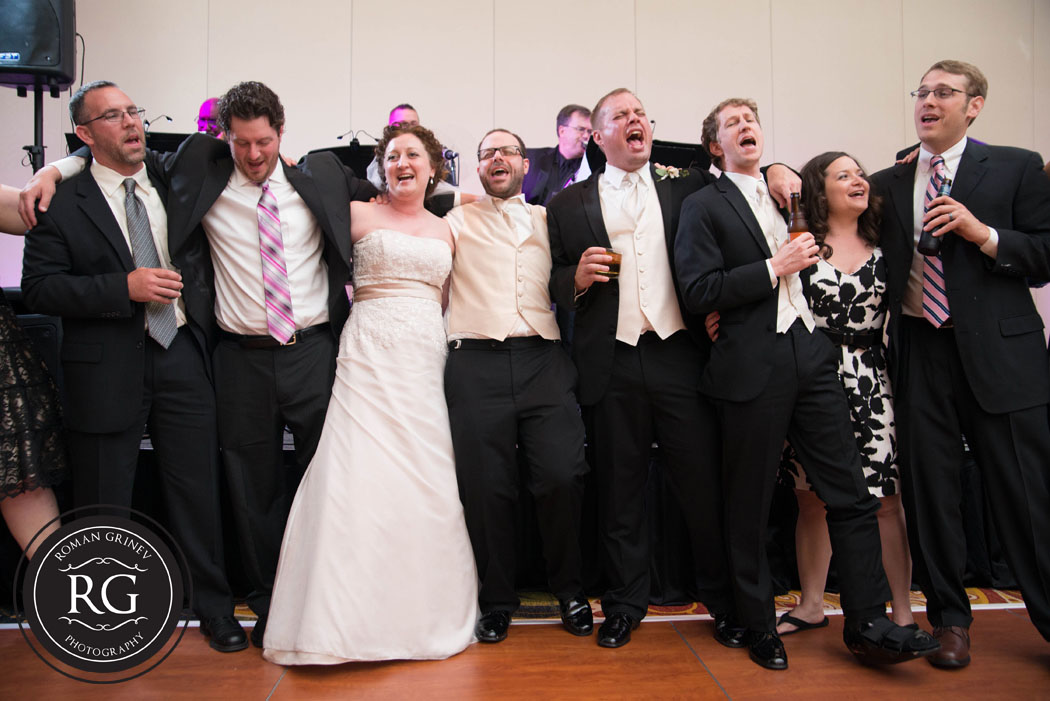 We love sharing relevant information and staying connected. Go ahead and take a second to connect with us.

Find our Bethesda Marriott and Conference Center Wedding post helpful? Share it with friends using the these social media icons
[shareaholic app="share_buttons" id="6476628″]
Need a photographer for your next event, portrait, or project? Contact us today for a complimentary, no obligation consult.
Oops! We could not locate your form.