Caboose Farm Wedding Photography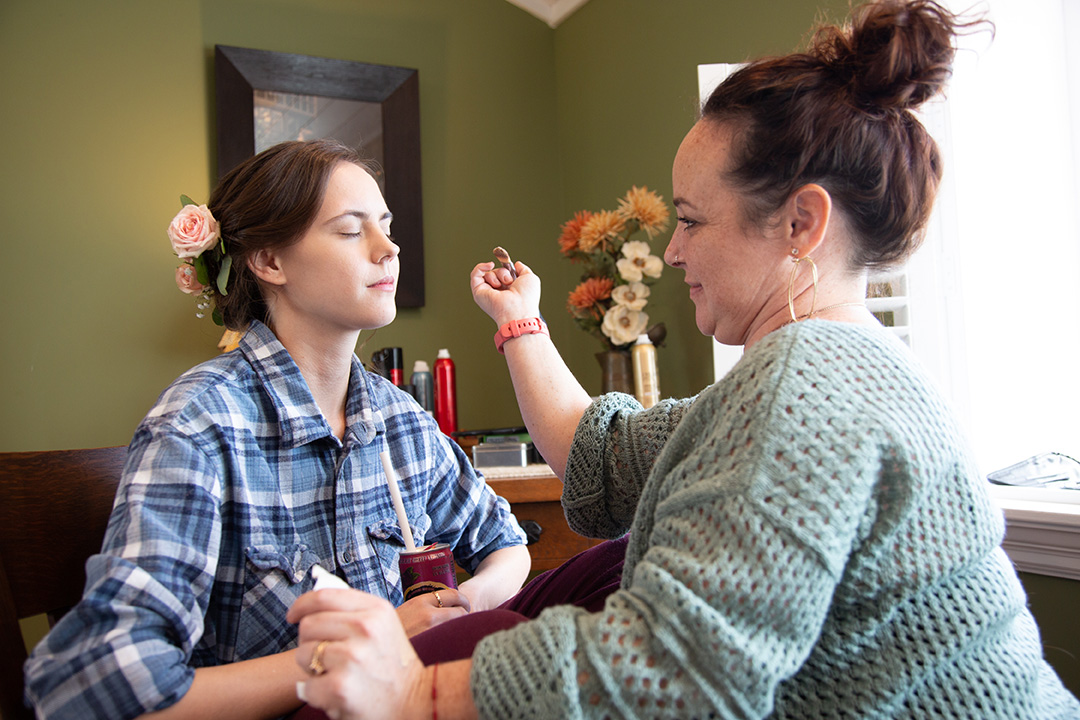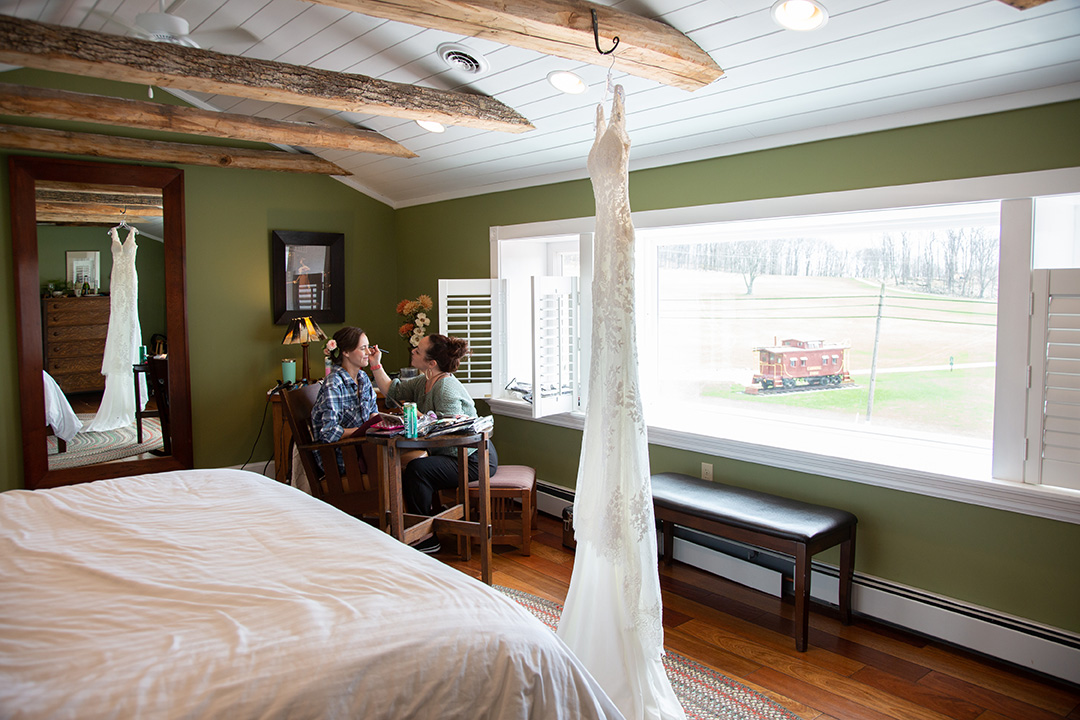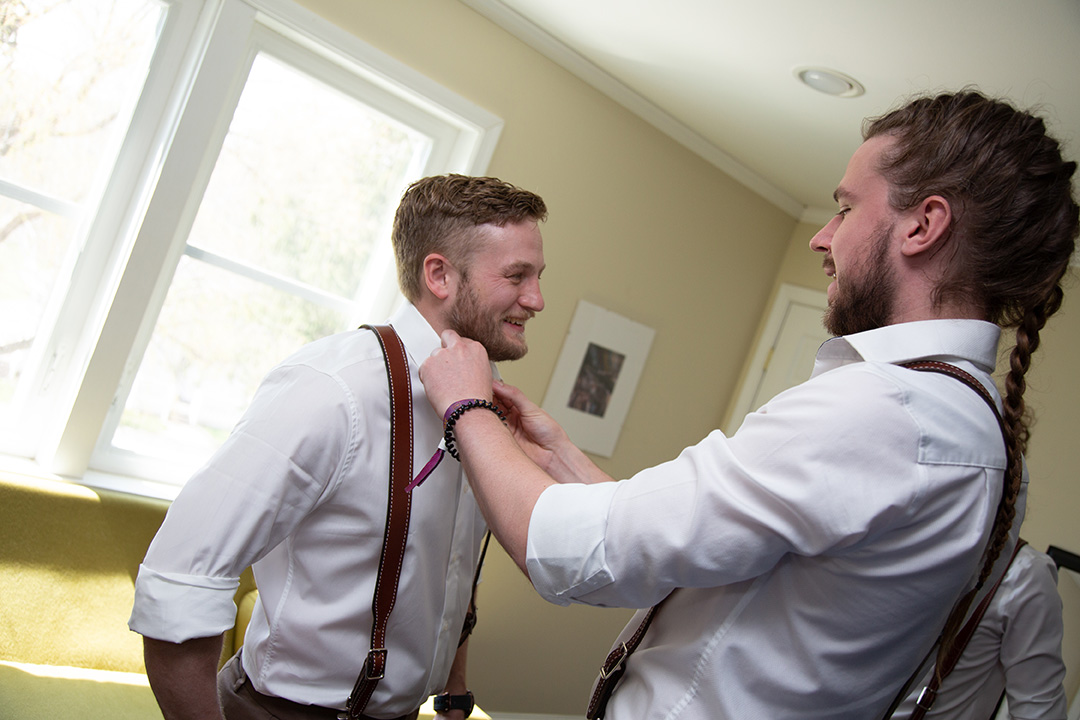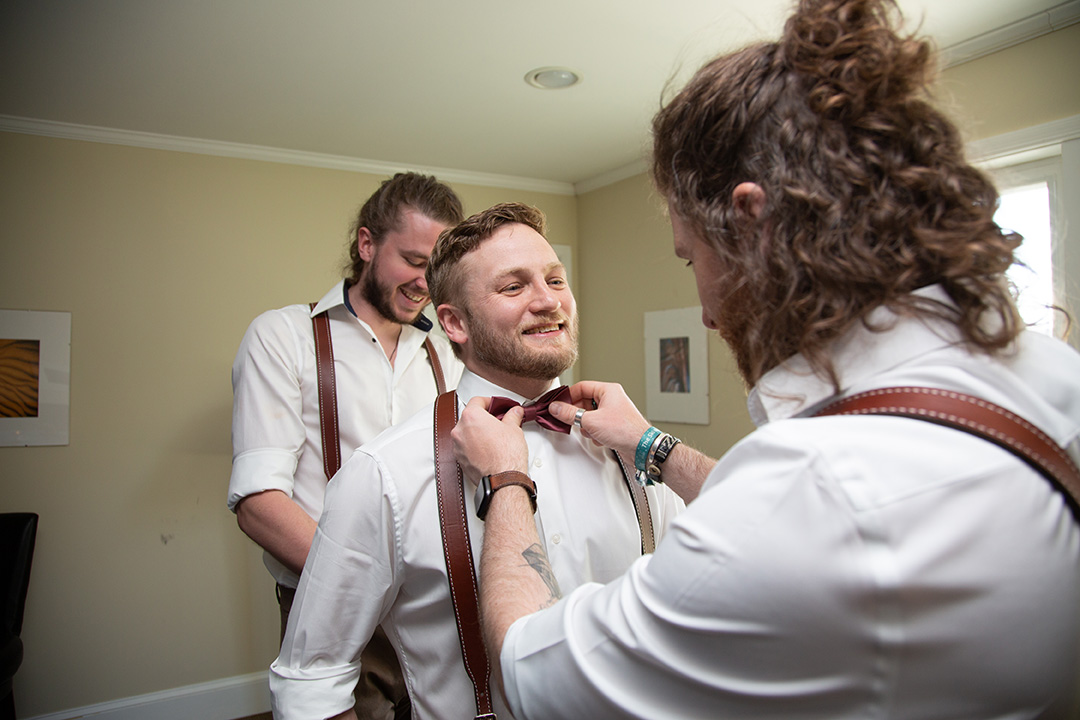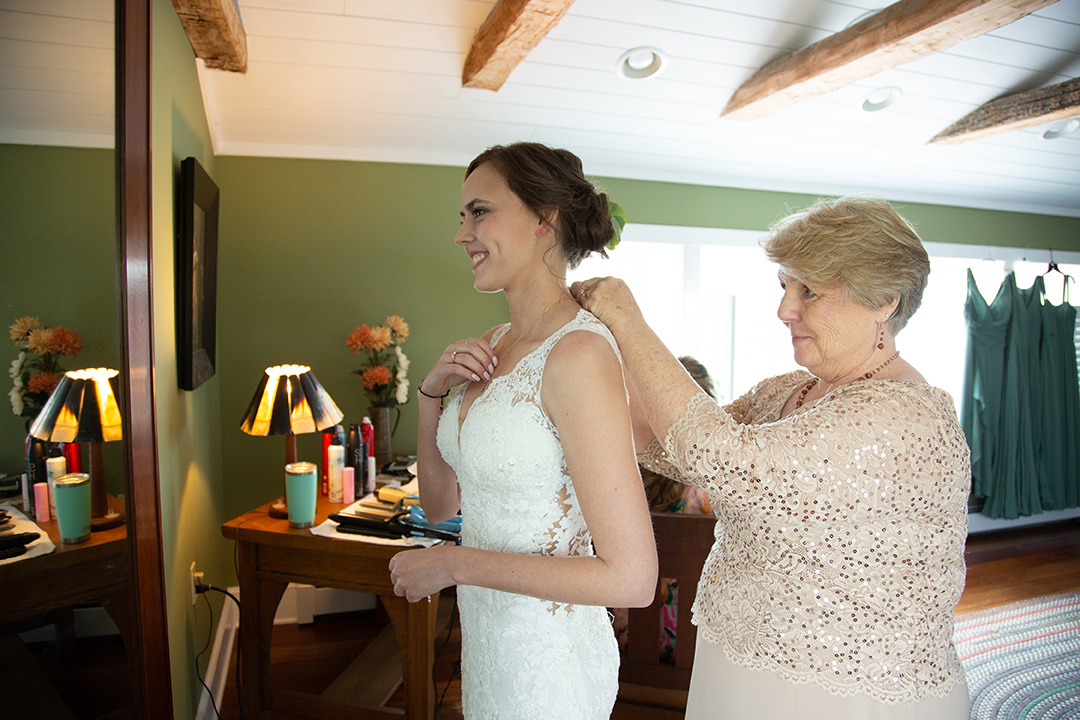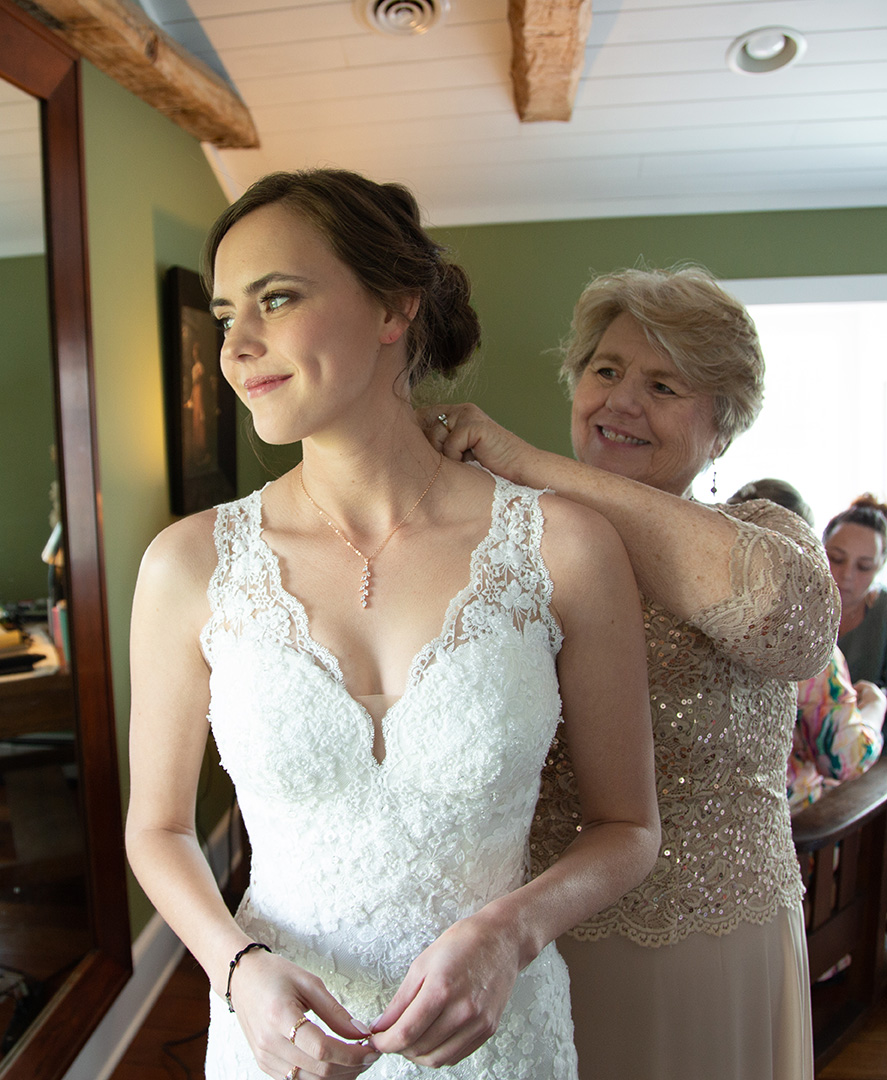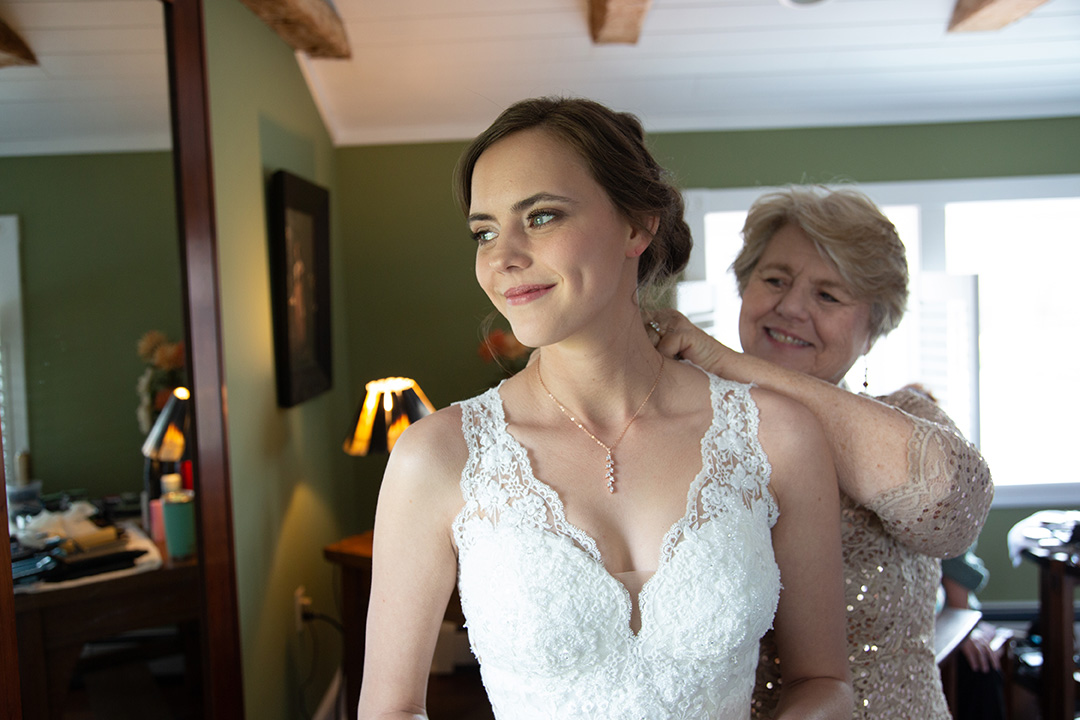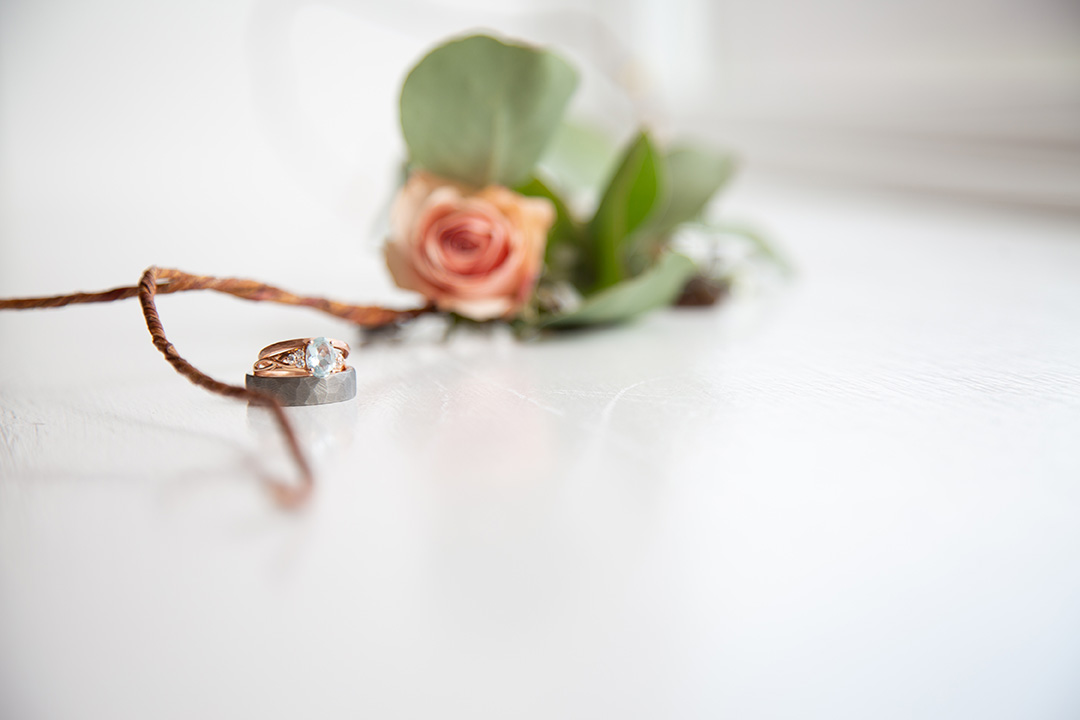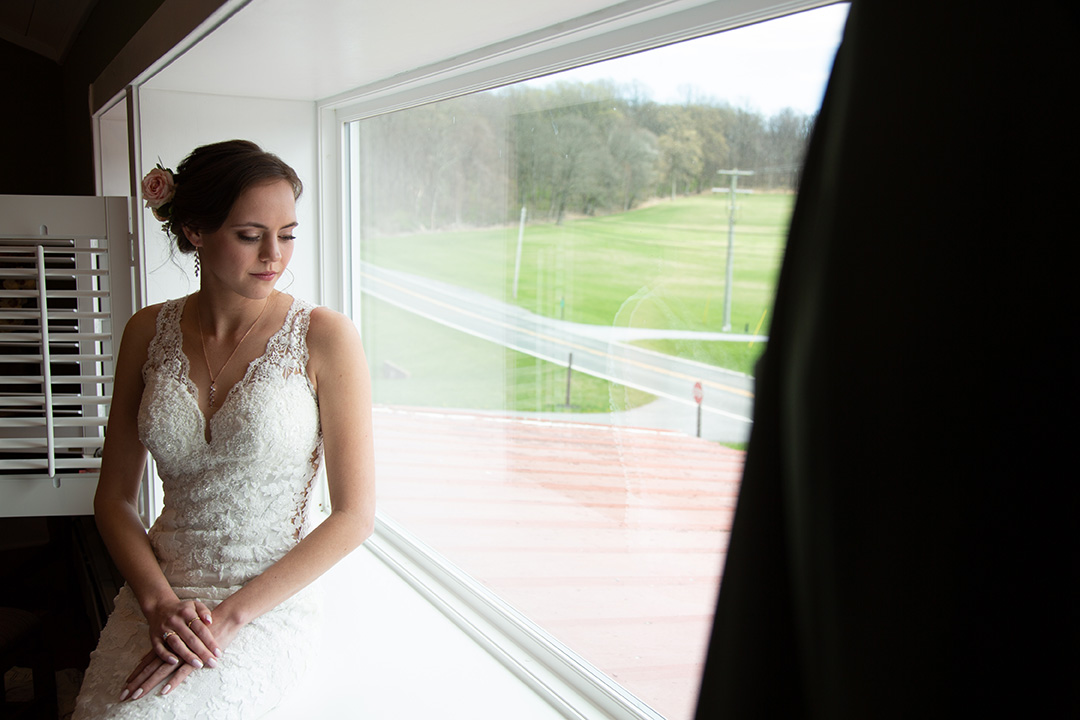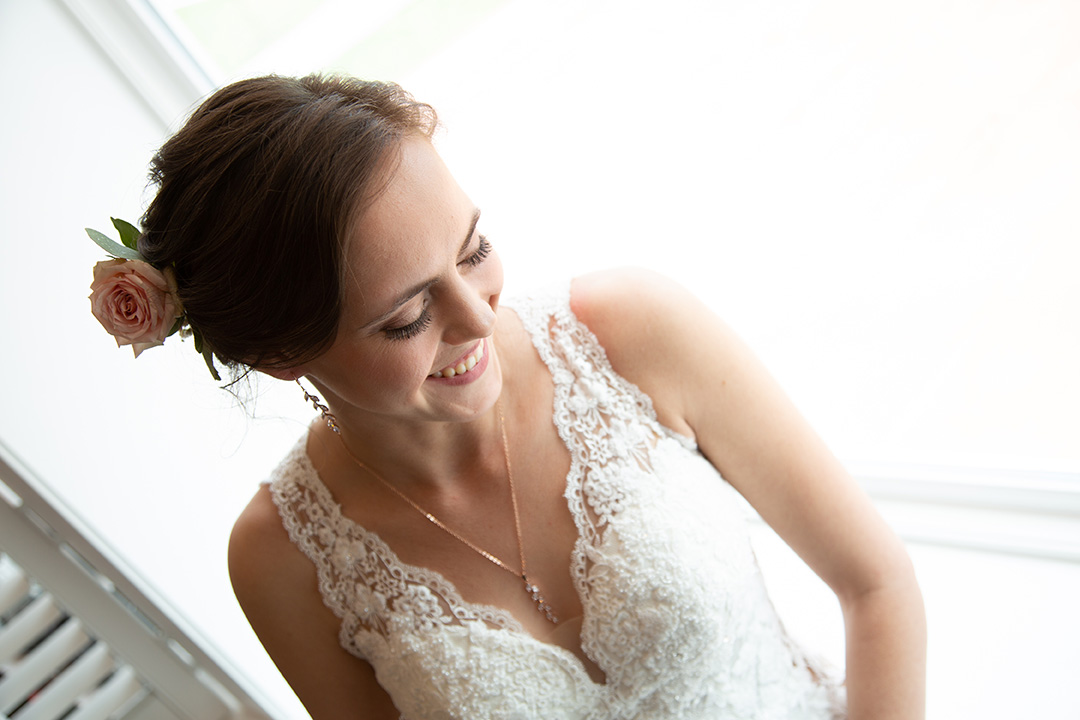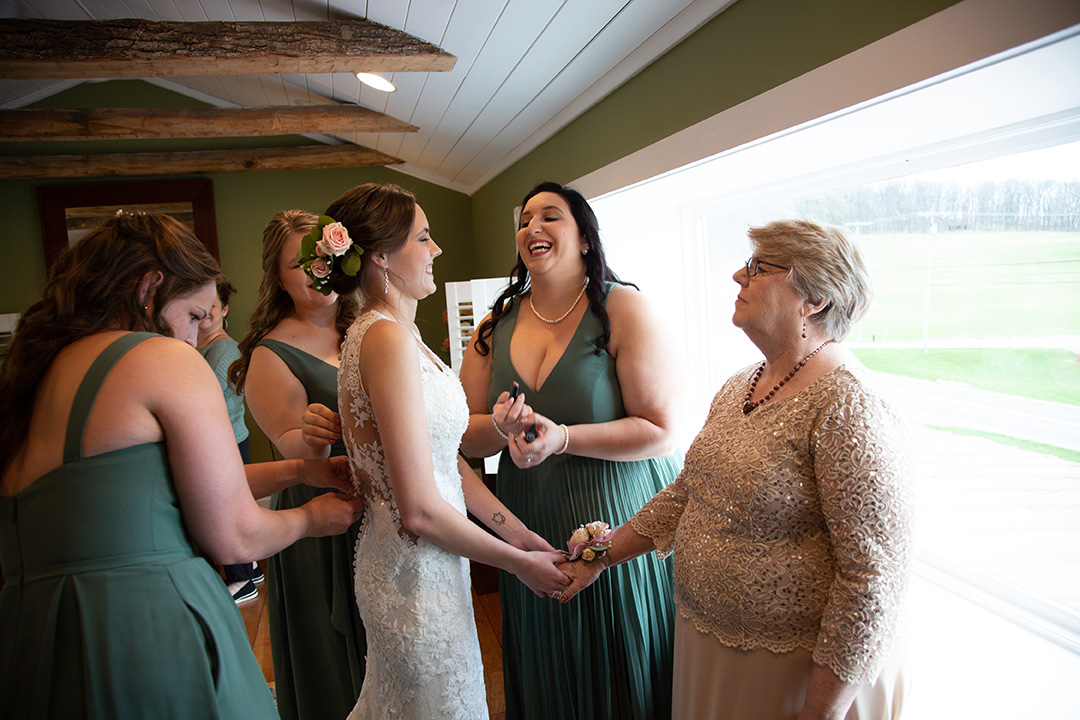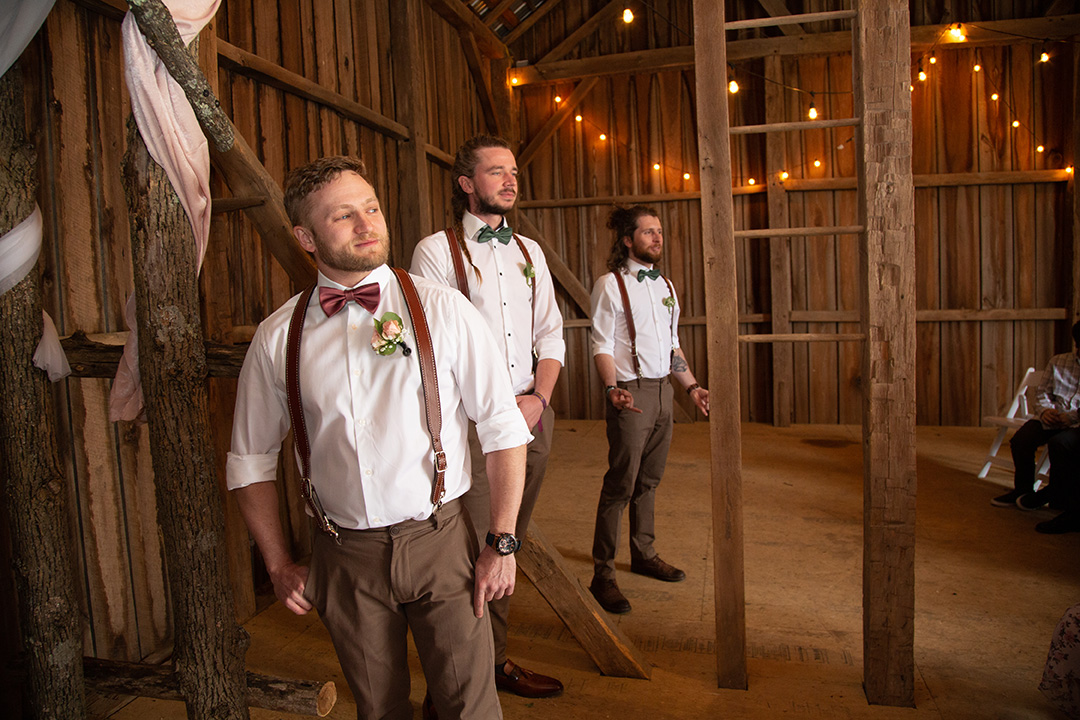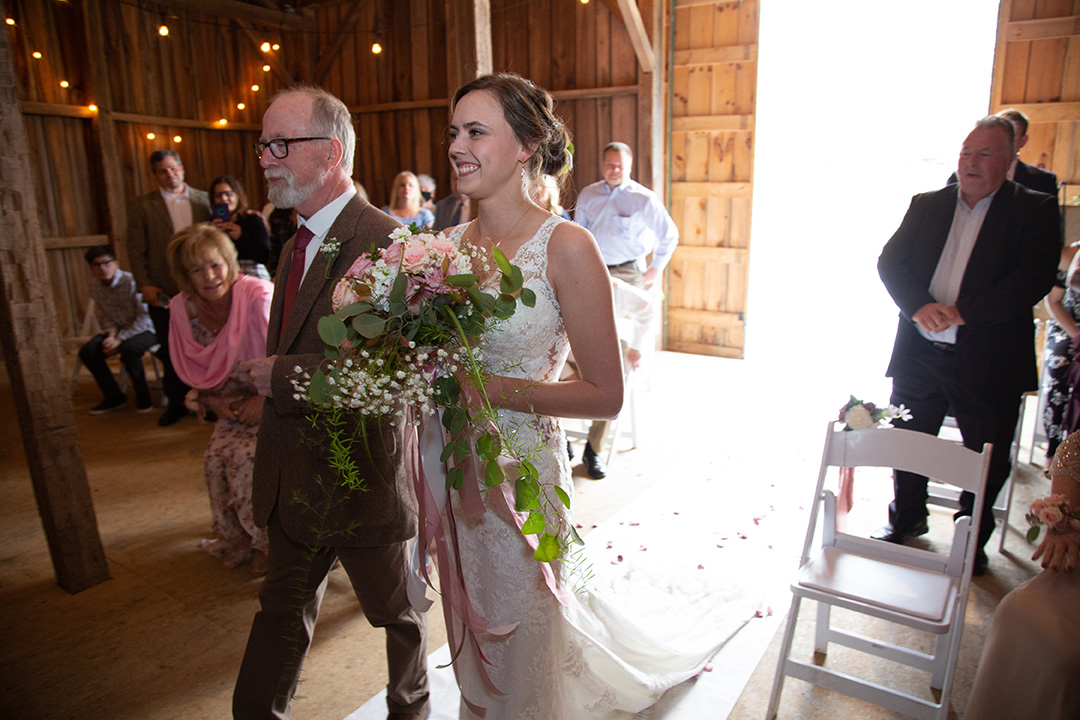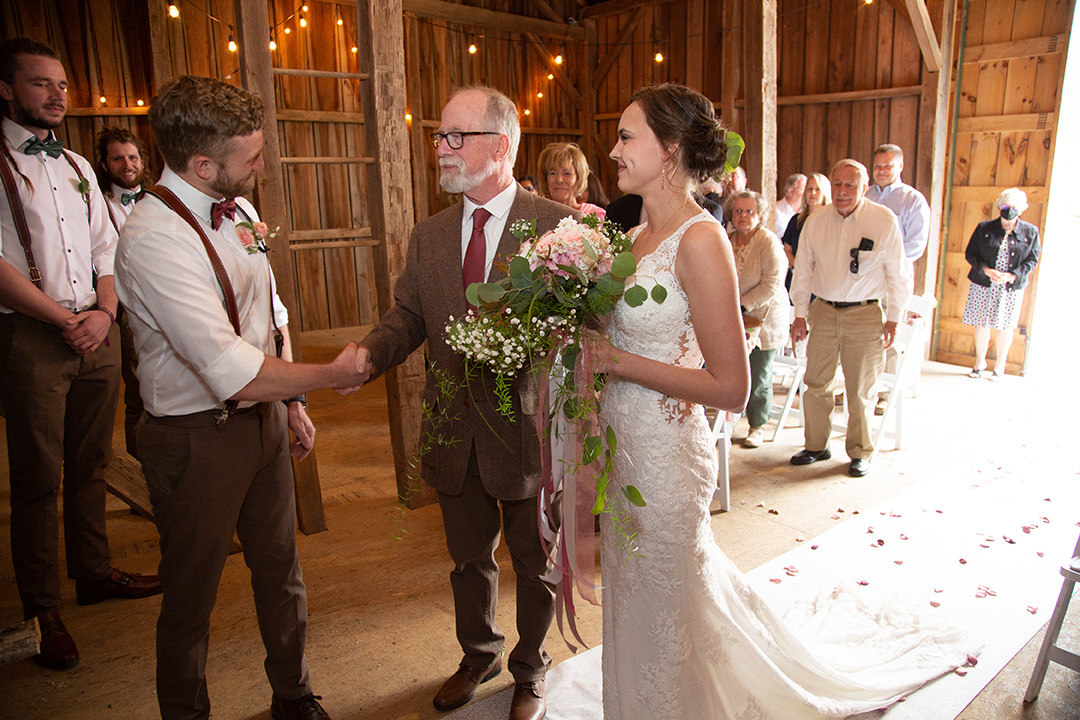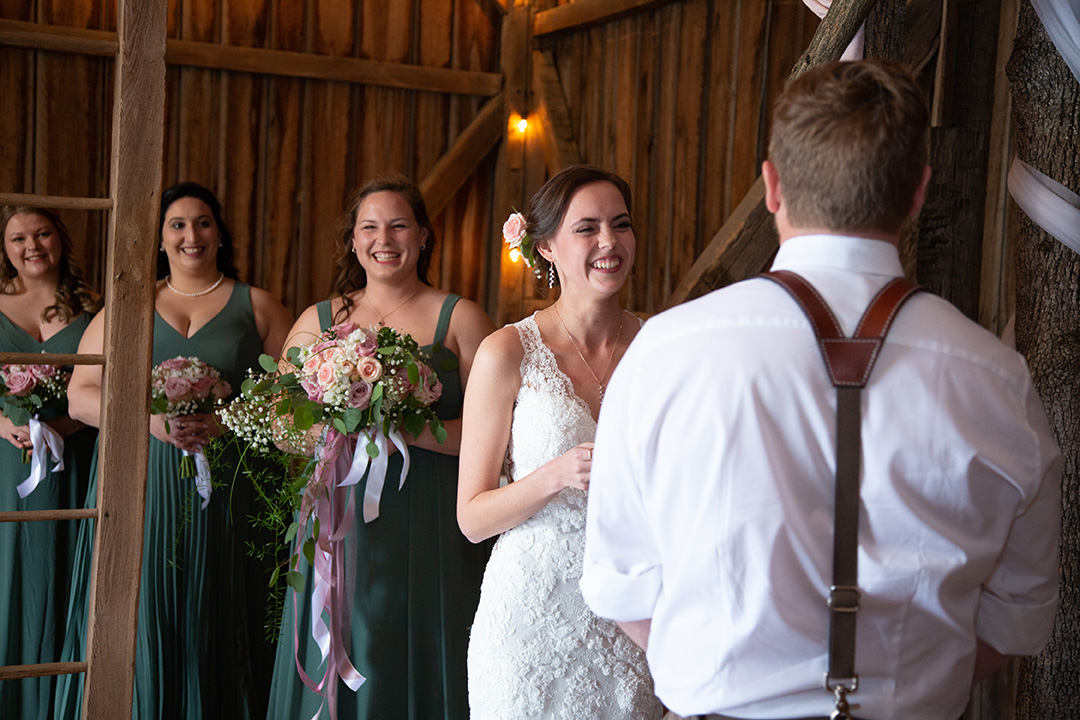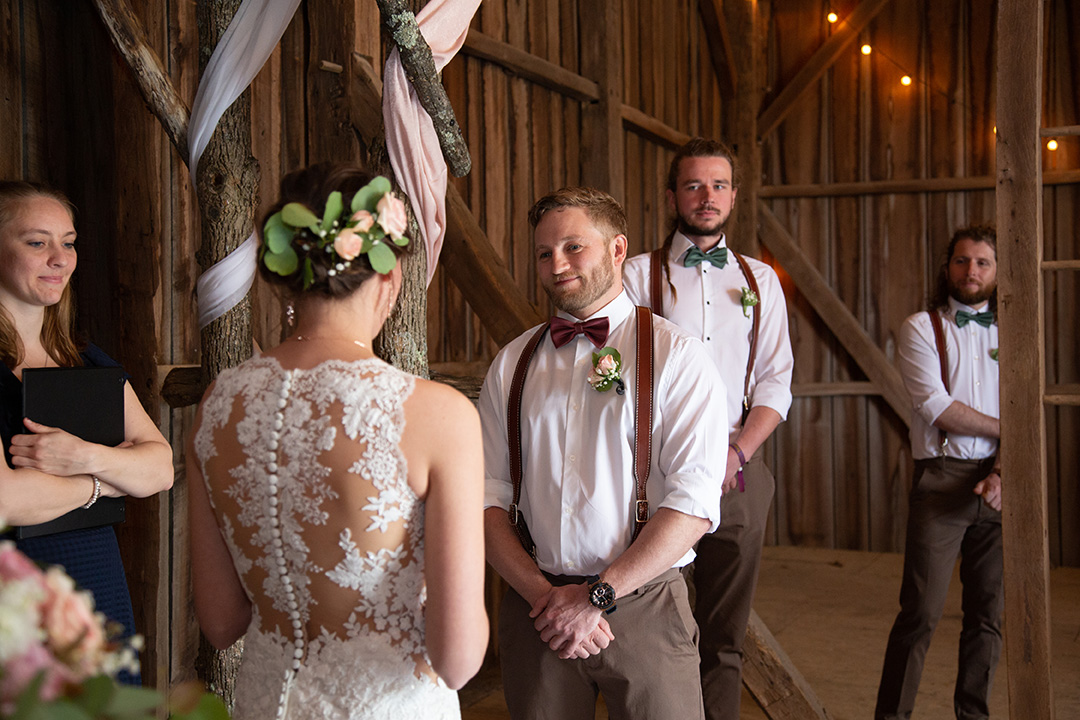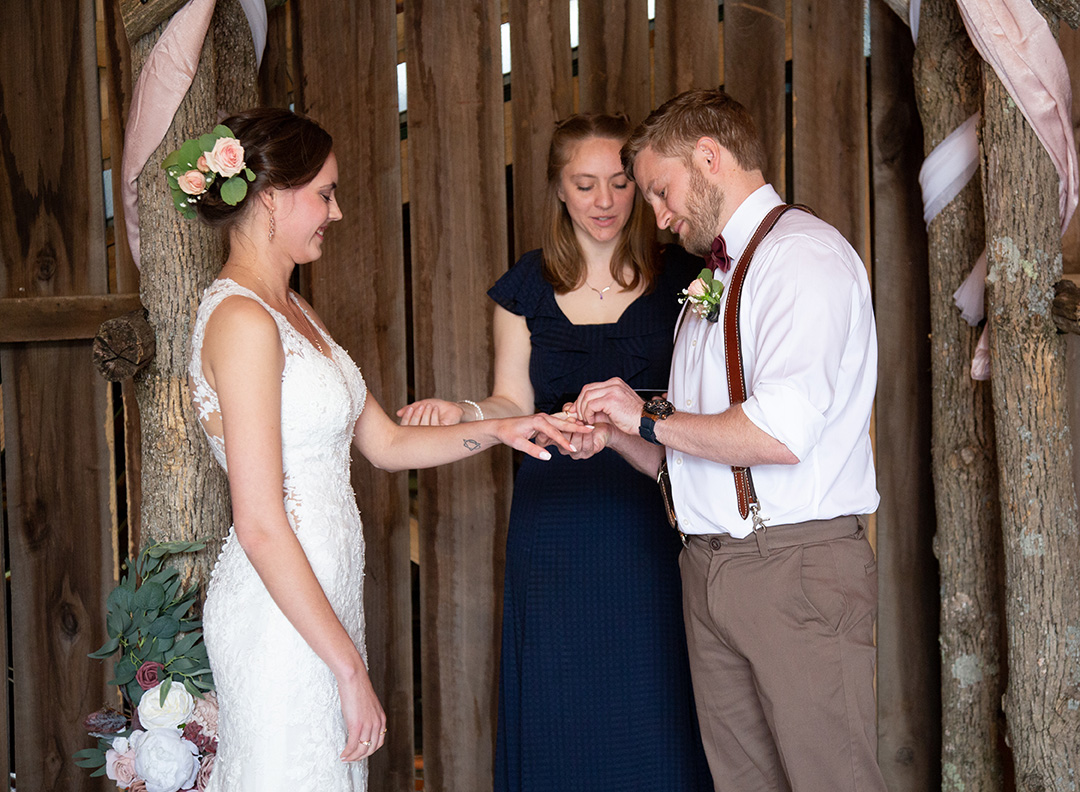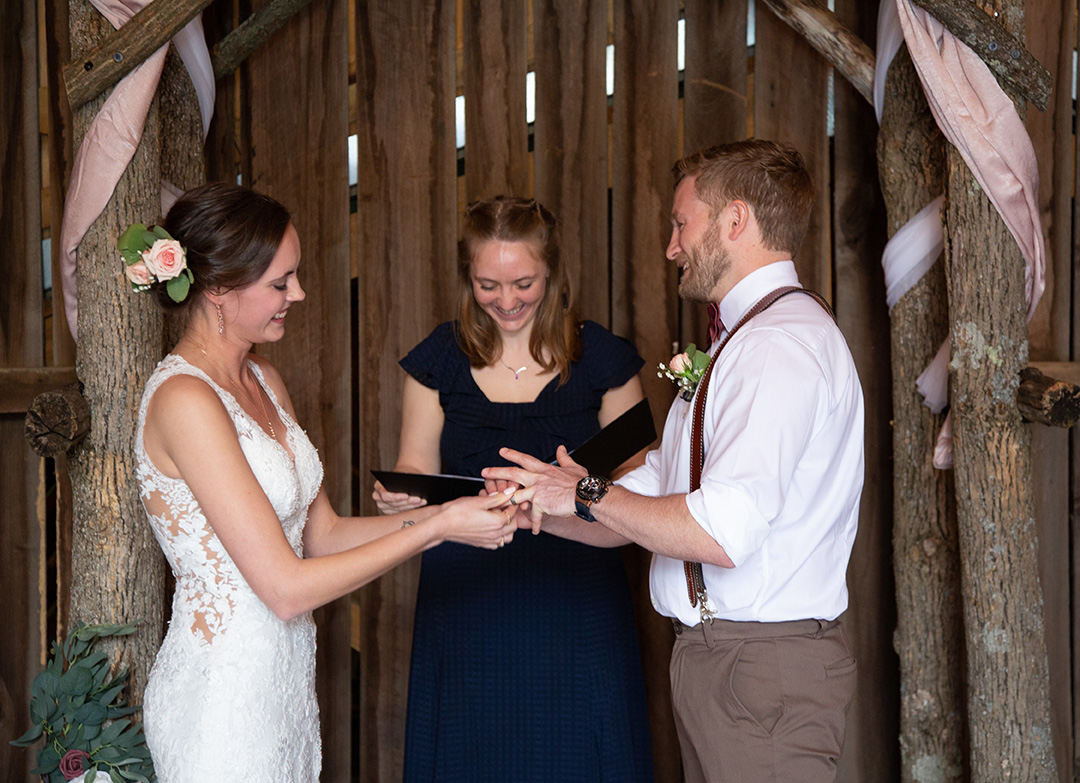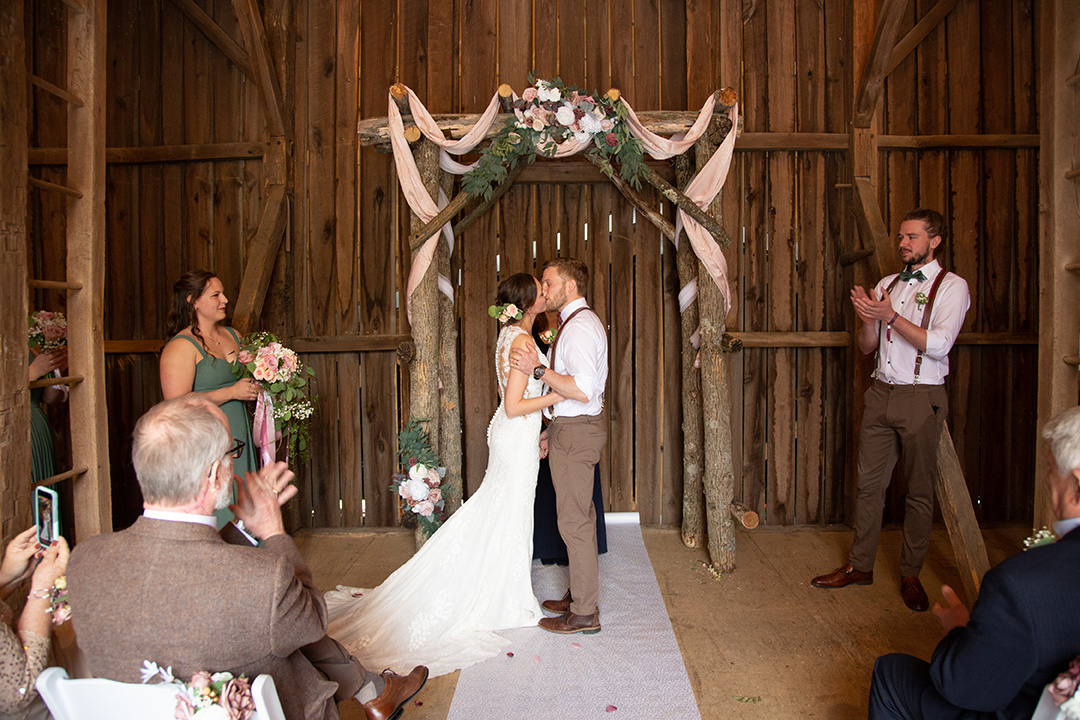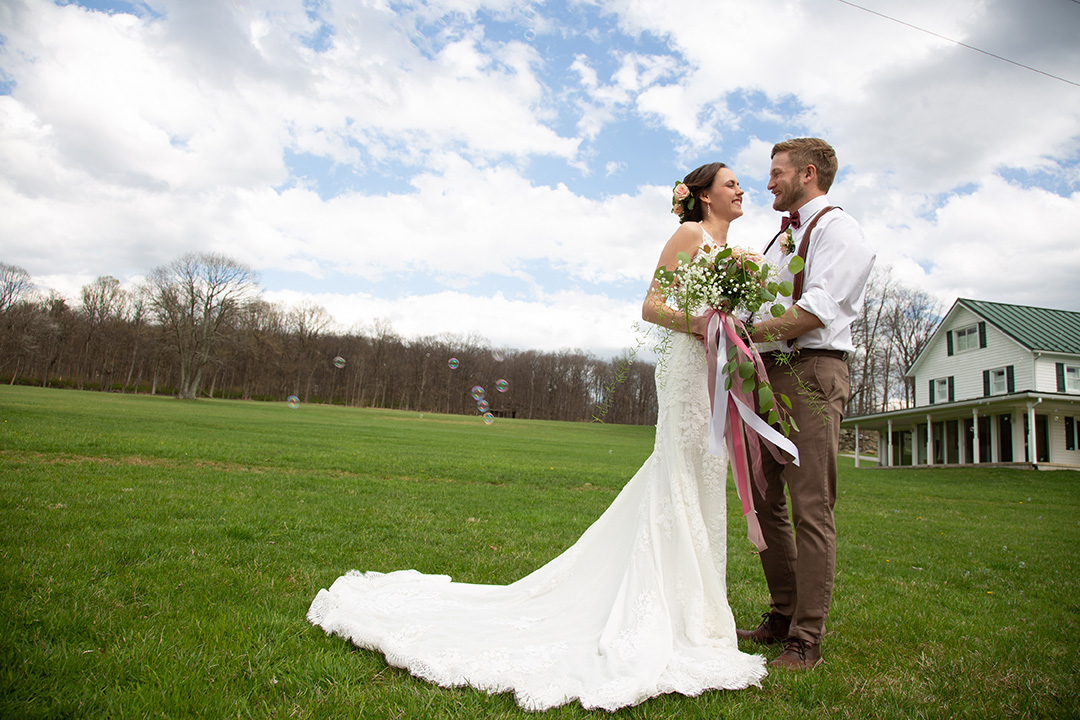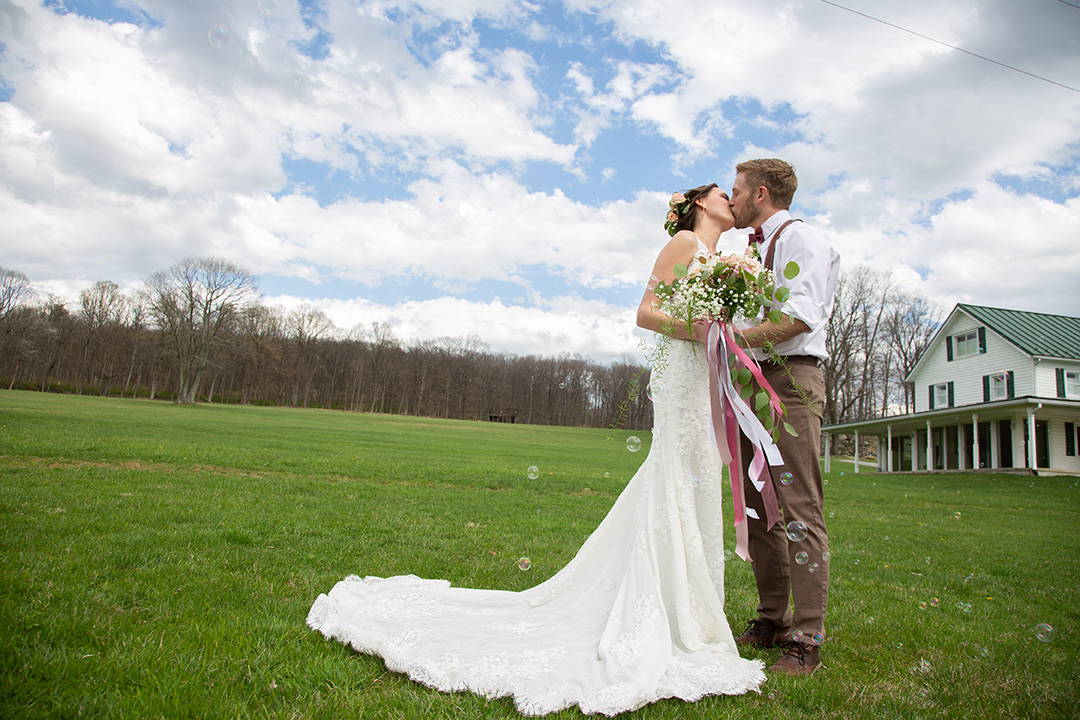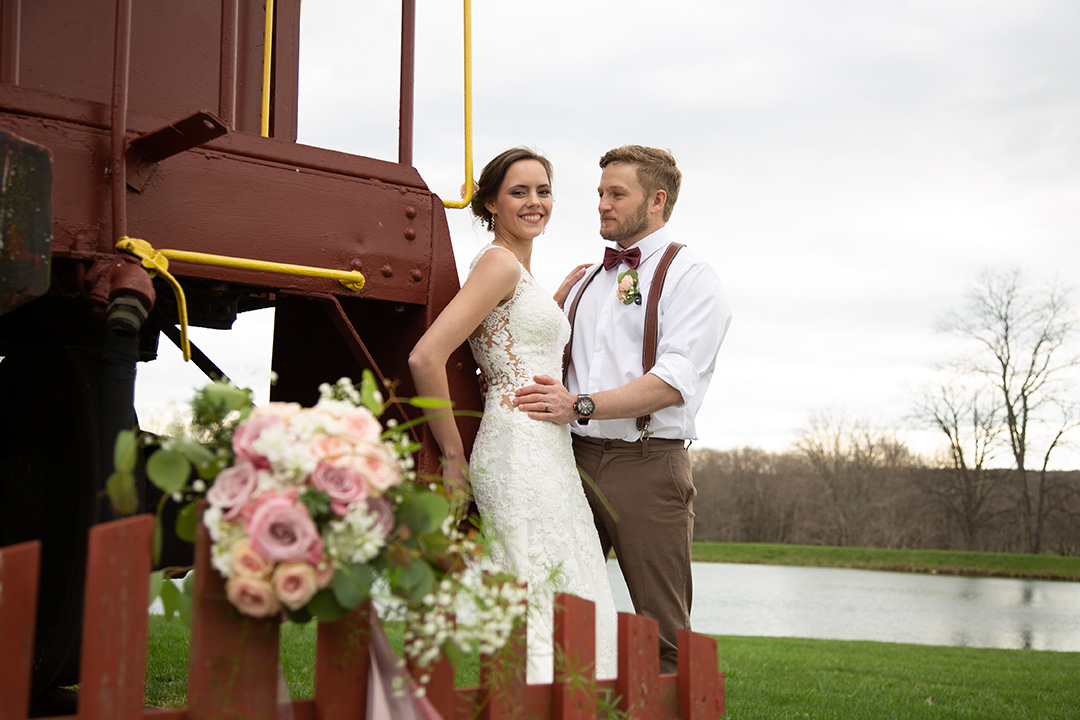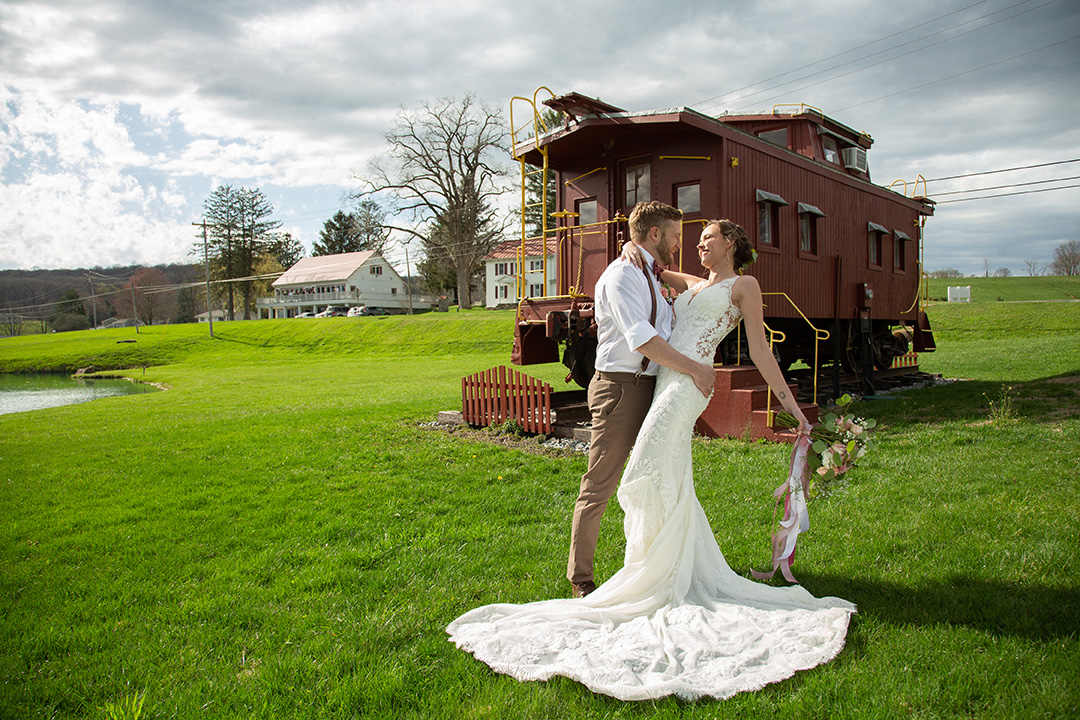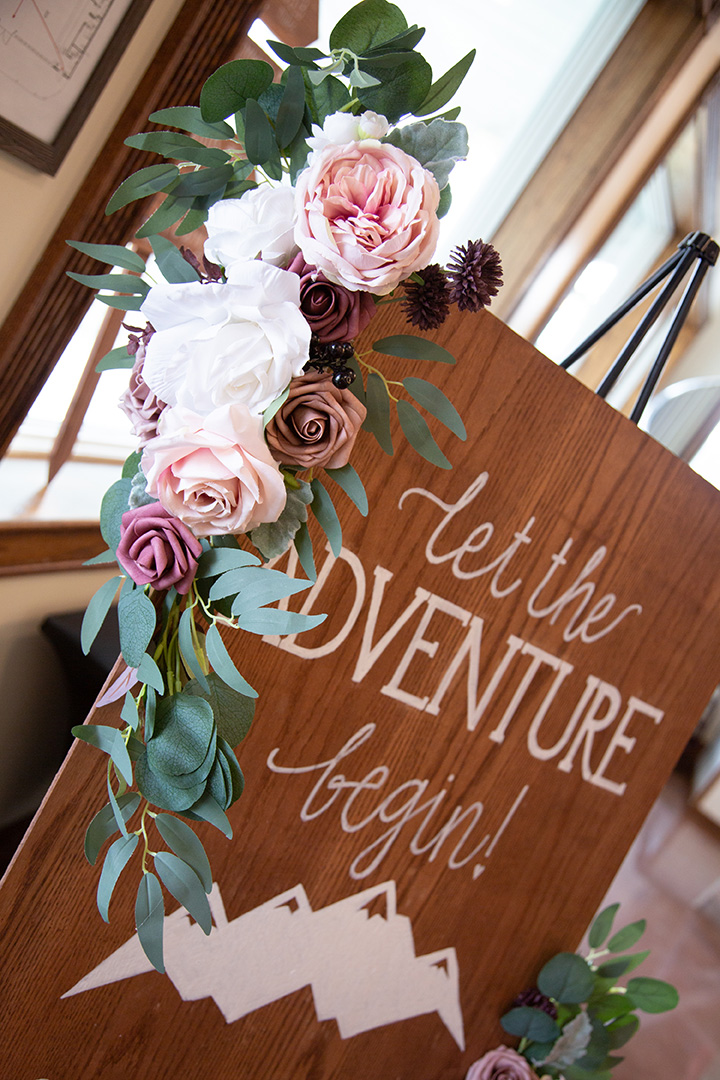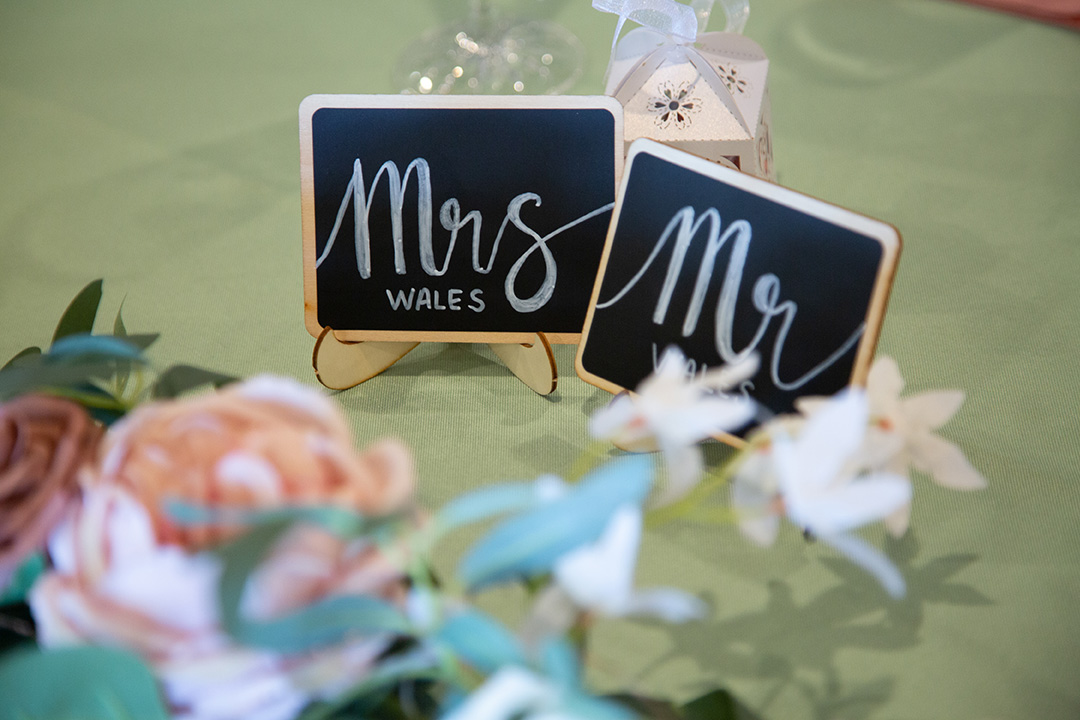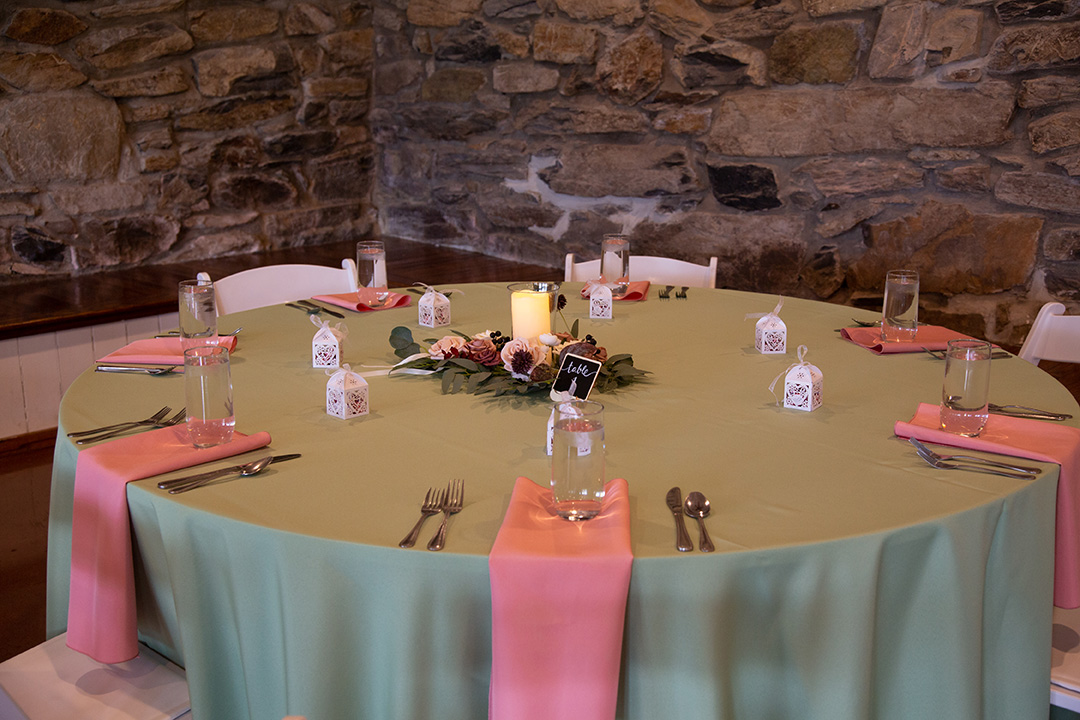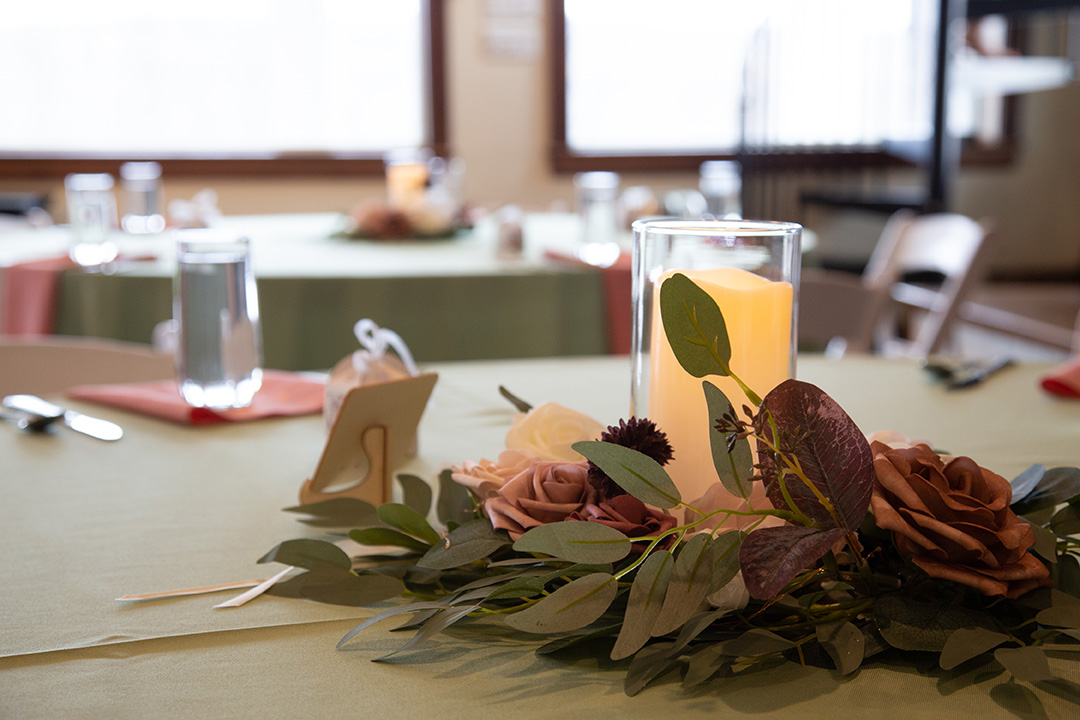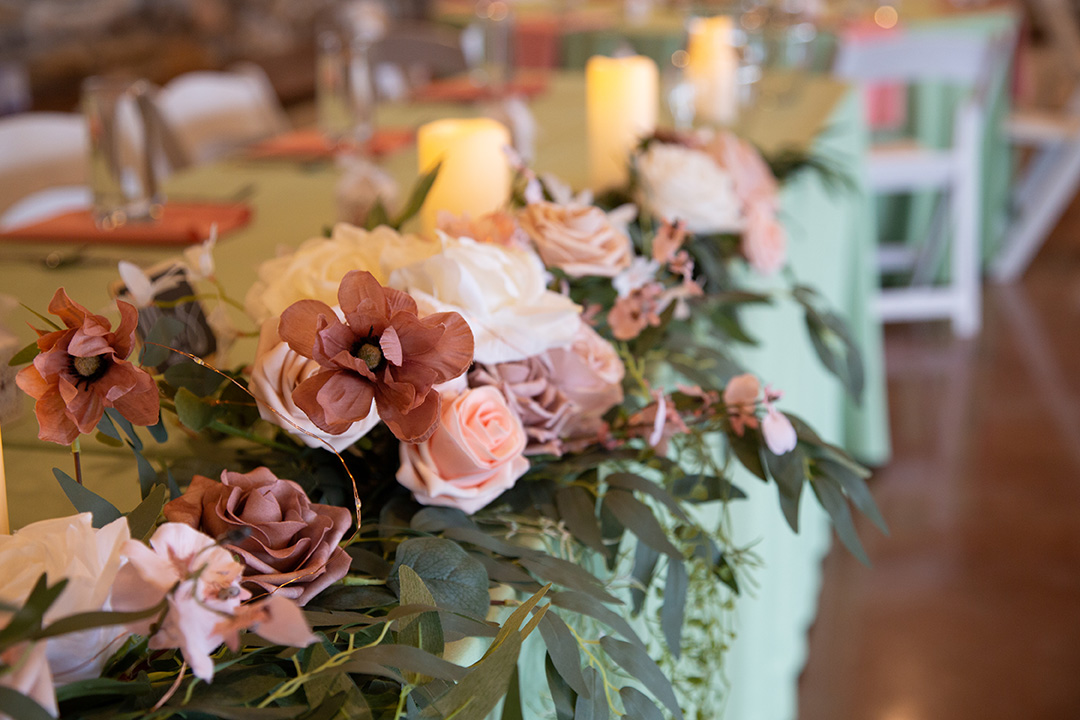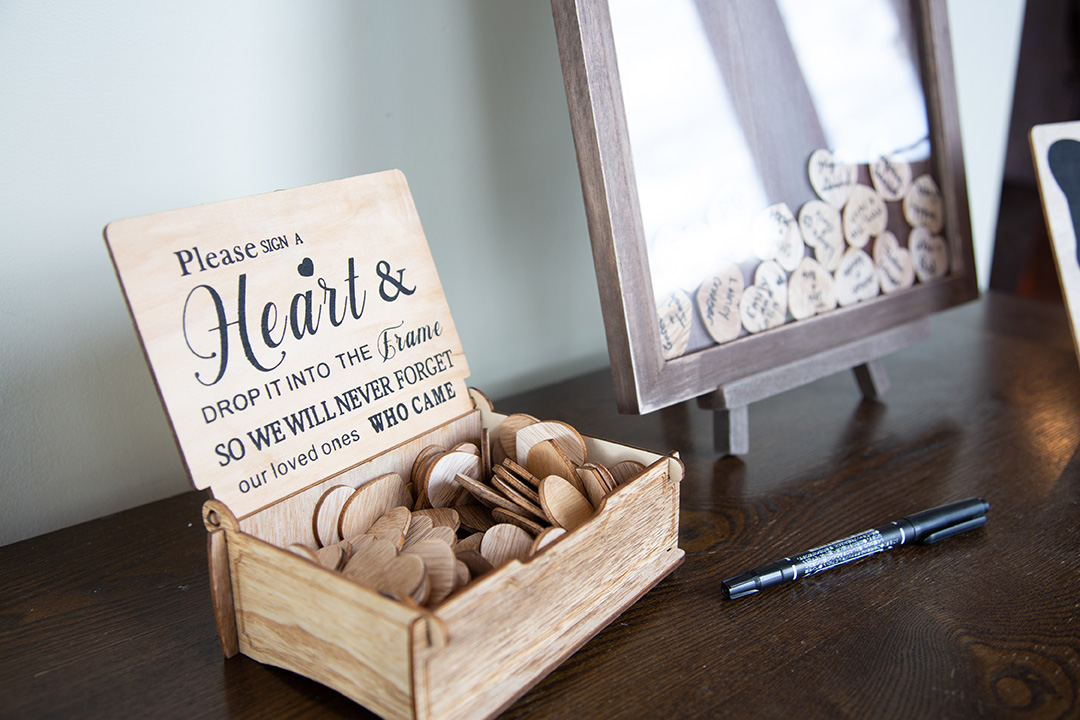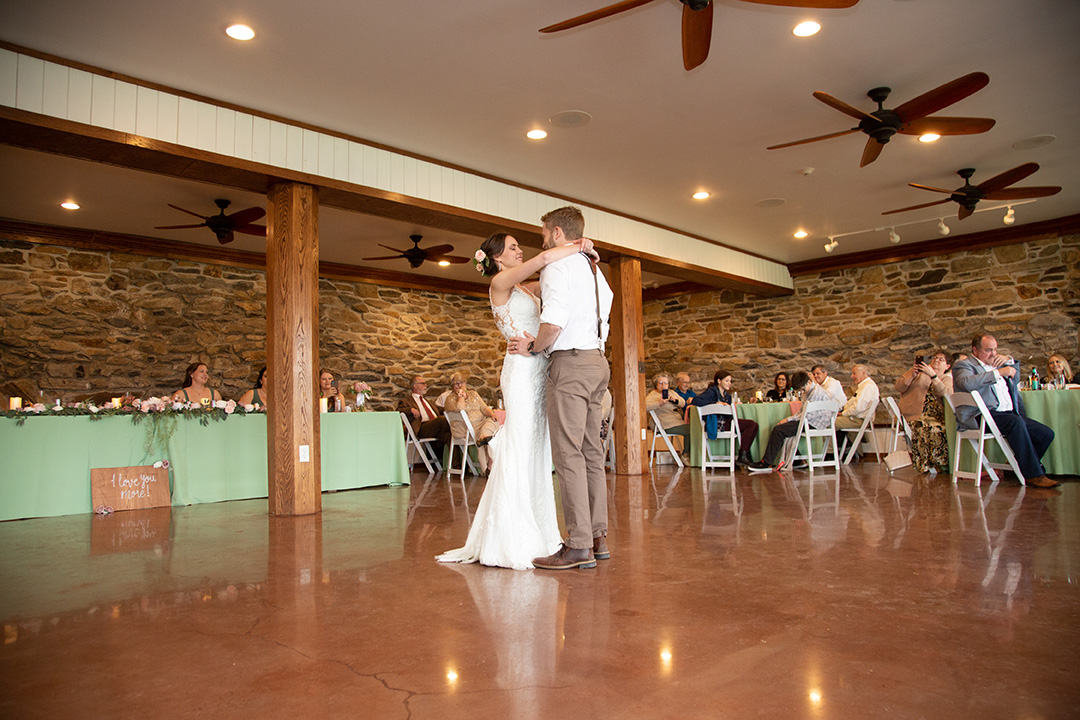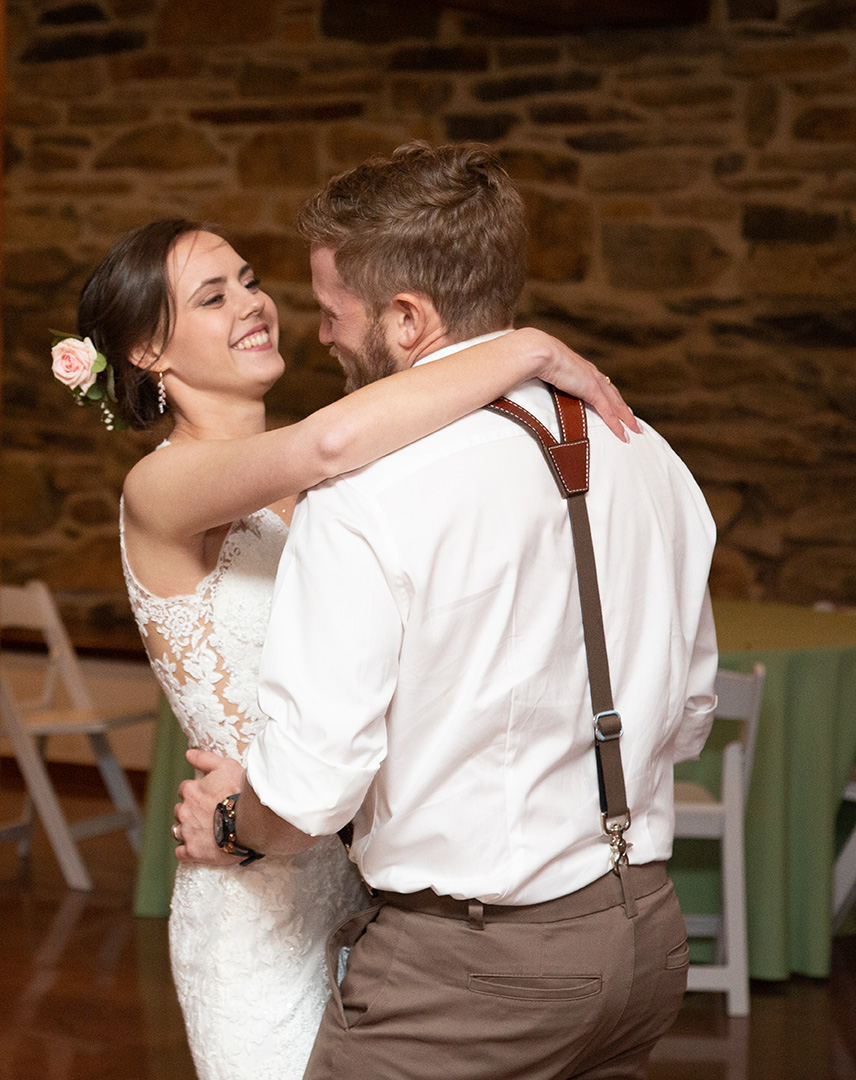 Nestled in the heart of Maryland's picturesque countryside, Caboose Farm emerges as a quintessential wedding destination, offering a blend of pastoral charm and refined elegance. This venue isn't just a location; it's a magical setting where matrimonial dreams come to life, distinguished by its serene ambiance, rich heritage, and versatile spaces. Caboose Farm is a top-tier choice for couples who desire a unique fusion of rustic allure and sophisticated grace for their special day.
As you step onto the grounds of Caboose Farm, you're immediately transported into a world where the hustle and bustle of city life fade away, replaced by the tranquil sounds of nature and the breathtaking views of rolling hills and pristine landscapes. This venue is a haven for those who love the outdoors, offering many scenic spots perfect for intimate gatherings and grand celebrations.
But what truly sets Caboose Farm apart is its ability to cater to various wedding visions. Whether you dream of a quaint outdoor ceremony under the stars, a lavish reception in a beautifully restored barn, or a sophisticated cocktail hour beside a tranquil pond, this venue offers it all. With its combination of historical elegance, modern amenities, and a commitment to personalized service, Caboose Farm promises not just a wedding venue but also an unforgettable experience that will be cherished for a lifetime.
History of Caboose Farm
The story of Caboose Farm is as rich and enchanting as the landscape it resides on. Originally established as a working farm, the land has a storied past that dates back several decades and is deeply rooted in Maryland's agricultural heritage. Over the years, the farm witnessed numerous transformations, evolving while maintaining its rustic charm and natural beauty.
In its early days, Caboose Farm was known for its bountiful fields and pastoral settings, serving as a cornerstone of the local community's agricultural life. The farm was a testament to the region's connection with nature and the land, showcasing the simple yet fulfilling rural lifestyle.
As time progressed, the farm's idyllic setting began to attract attention beyond its agricultural significance. Its picturesque landscapes, dotted with historic barns and surrounded by rolling hills, caught the eye of those looking for a more scenic and serene setting for events. Recognizing the potential, the owners embarked on a journey to transform Caboose Farm into a venue that could host various gatherings, with a special focus on weddings.
Key to this transformation was the restoration and repurposing of the farm's existing structures. The barns were meticulously renovated to maintain their historic character while incorporating modern amenities. These spaces were reimagined to blend rustic ambiance and contemporary comfort, making them ideal for wedding ceremonies and receptions.
The farm's natural beauty was enhanced with careful landscaping that complemented the flora and fauna. Gardens were cultivated, paths were laid out, and scenic spots were developed to provide stunning backdrops for wedding photos and outdoor ceremonies.
Today, Caboose Farm is a beloved wedding destination, celebrated for its unique combination of history, natural beauty, and adaptability to various wedding styles and sizes. It's a place where couples can create a wedding experience that reflects their personalities and love story, surrounded by the timeless charm of Maryland's countryside.
The evolution of Caboose Farm from a humble agricultural land to a sought-after wedding venue is a testament to the enduring appeal of rustic elegance and the desire for a wedding experience that feels both intimate and grand, deeply personal yet universally beautiful.
Description of Caboose Farm 
Caboose Farm is a venue that captivates the senses and ignites the imagination, offering a harmonious blend of natural beauty and thoughtfully crafted aesthetics. As you wander through the farm, the first thing that strikes you is the seamless melding of rustic charm with touches of elegance, creating an ambiance that's both warm and inviting.
Aesthetics and Ambiance:
The farm's aesthetic is characterized by a rustic elegance that feels both timeless and contemporary.

The color palette is a symphony of natural hues, with rich greens, earthy browns, and soft pastels dominating the landscape.

The air is filled with the subtle fragrances of blooming flowers and fresh greenery, adding to the sensory experience.

At night, the farm transforms with soft, ambient lighting that casts a romantic glow, highlighting the beauty of the structures and the surrounding nature.
Landscapes:
Caboose Farm is set against the backdrop of Maryland's rolling hills, offering panoramic views that are breathtaking in every direction.

The grounds are meticulously landscaped, featuring manicured lawns, flower gardens bursting with color, and tranquil ponds that mirror the sky.

Wooded areas provide a sense of seclusion and intimacy, perfect for smaller gatherings or quiet moments away from the celebration.
Architectural Features:
The venue's heart is its historic barns, which have been lovingly restored. Their wooden structures, complete with original beams and rafters, exude a sense of history and authenticity.

The main barn, often used for receptions, combines rustic woodwork with elegant chandeliers, creating a stunning contrast.

Smaller outbuildings, like the charming cabin and the cozy farmhouse, offer additional spaces for gatherings and preparation.
Scenic Spots:
The gazebo, nestled beside a serene pond, is a favorite for outdoor ceremonies, offering a picturesque setting with water reflections and lush greenery.

The open fields provide an expansive canvas for larger ceremonies and receptions, where the sky becomes part of the decor.

The garden areas, with their blooming flowers and ornamental plants, are visually appealing and create intimate nooks perfect for photographs.
Caboose Farm is more than just a venue; it celebrates nature's beauty, historical charm, and thoughtful design. Each corner of the farm tells a story, making it a place where memories are made and profoundly cherished.
Ceremony Options at Caboose Farm 
Indoor Ceremony Options:
The Main Barn:
It exudes rustic charm with its wooden beams and elegant lighting.

It can accommodate up to 200 guests, offering ample space for seating arrangements.

Perfect for any weather condition, providing a cozy and intimate atmosphere.
The Hayloft:
A smaller, more intimate space ideal for gatherings of up to 100 guests.

Features warm wooden interiors and panoramic windows overlooking the farm.

Ideal for couples looking for a cozy, private ceremony.
Outdoor Ceremony Options:
The Gazebo by the Pond:
It is a picturesque setting, ideal for a romantic outdoor ceremony.

Surrounded by water and lush greenery, creating a serene ambiance.

Accommodates around 150 guests, with seating arranged semi-circularly for an intimate feel.
The Open Fields:
Offers a blank canvas for larger ceremonies, with a capacity exceeding 200 guests.

The expansive open space allows for versatile seating arrangements, from traditional rows to more unique configurations.

Perfect for couples wanting a grand outdoor celebration with scenic countryside views.
The Garden Area:
Ideal for smaller, more intimate ceremonies of up to 50 guests.

Surrounded by blooming flowers and manicured hedges, offering a naturally beautiful setting.

It provides an intimate, secluded feel, perfect for sharing vows in a quiet, romantic setting.
Each location offers its unique charm, allowing couples to choose a setting that best fits their vision and guest count. The versatility of these spaces means they can be customized with different decor themes and seating arrangements to create a personalized and unforgettable ceremony experience.
Reception Options at Caboose Farm 
Caboose Farm provides a range of enchanting reception areas, each offering a unique atmosphere and style to suit various wedding visions. From rustic barns to elegant outdoor tents, the farm caters to diverse tastes and requirements, ensuring each reception is as unique as the couple celebrating their special day.
The Main Barn:
This beautifully restored barn, embodying rustic elegance, is the centerpiece for receptions.

Capacity: Comfortably accommodates up to 200 guests, ideal for larger receptions.

Layout and Decor: High ceilings with exposed wooden beams offer a spacious yet intimate setting. The barn's neutral palette complements various decor styles, from vintage to modern.

Amenities: Equipped with a built-in dance floor, state-of-the-art lighting, and a sound system to create the perfect party atmosphere.
The Hayloft:
A more intimate setting, perfect for smaller receptions or rehearsal dinners.

Capacity: Suitable for up to 100 guests.

Layout and Decor: Cozy and inviting, warm wood interiors and ambient lighting create a romantic and personal ambiance.

Amenities: Includes a dance area, customizable lighting options, and sound equipment for entertainment.
Outdoor Tented Reception:
For those who dream of an outdoor celebration under the stars.

Capacity: Can be adjusted to suit any size, from intimate gatherings to grand celebrations of over 200 guests.

Layout and Decor: Tents can be adorned with lights, drapery, and florals to match the wedding theme, offering a blend of outdoor beauty and elegant comfort.

Amenities: Portable dance floors, lighting, and sound systems can be set up within the tent, ensuring a seamless celebration experience.
The Garden Area:
It is ideal for cocktail receptions or smaller, more informal gatherings.

Capacity: Best for gatherings of 50-100 guests.

Layout and Decor: The natural garden setting provides a charming backdrop, reducing the need for additional decor. Perfect for couples seeking a more organic and relaxed vibe.

Amenities: Space can be set up with standing tables, a small dance area, and portable audio equipment.
The Open Fields:
Offers a blank canvas for creating a fully customized reception experience.

Capacity: Can accommodate large groups, easily hosting over 200 guests.

Layout and Decor: The vast open space allows creative layouts, including large tents, open-air dining, and unique seating arrangements.

Amenities: Full flexibility in setting up dance floors, lighting rigs, and sound systems, making it ideal for grand celebrations.
Each reception area at Caboose Farm is designed to provide a memorable experience, combining the beauty of the farm's natural surroundings with the convenience of modern amenities. Whether envisioning a grand, elegant affair or a cozy, intimate gathering, Caboose Farm offers the perfect backdrop for your celebration.
Photography Opportunities at Caboose Farm
Caboose Farm, with its stunning landscapes and unique architectural features, offers a plethora of picturesque spots for wedding photography. Each location on the farm provides a different backdrop, allowing for a diverse and rich photographic experience. Here are some of the most photogenic locations at Caboose Farm that will add a magical touch to your wedding album:
The Historic Barns:
The rustic charm of the barns, with their weathered wood and vintage structures, creates a classic backdrop.

It is ideal for both romantic couple shots and lively group photos.
The Gazebo by the Pond:
This spot is perfect for intimate shots, with the serene pond and lush greenery providing a tranquil and romantic setting.

The reflections in the water add an extra layer of depth and beauty to the photographs.
The Flower Gardens:
Bursting with color and life, the flower gardens offer a vibrant and lively backdrop.

Excellent for close-up portraits and bridal party photos amidst the blooms.
The Open Fields:
The expansive fields, especially during golden hour, provide a breathtaking setting with a soft, natural light ideal for photography.

The vastness of the fields allows for creative compositions, from wide scenic shots to intimate close-ups.
Wooded Areas:
For a more mystical and ethereal feel, the wooded areas on the farm are perfect.

The play of light through the trees creates enchanting patterns, ideal for capturing magical moments.
The Main Barn's Interior:
The inside of the main barn, with its wooden beams and ambient lighting, offers a rustic and warm atmosphere.

It is ideal for capturing the reception's mood, from the first dance to the joyous celebrations.
The Farmhouse and Cabin:
These structures provide a quaint and cozy setting, perfect for capturing the preparatory moments and more miniature, more intimate portraits.
Scenic Overlooks:
Seasonal Features:
Caboose Farm offers unique photographic opportunities, from autumnal colors to spring blossoms, depending on the season.
Sunset and Night Shots:
Each location at Caboose Farm offers its unique charm and character, providing endless possibilities for capturing the love, emotion, and celebration of your special day.