Creating a Green Wedding in DC : Your Guide to Eco-Friendly Wedding Planning in DC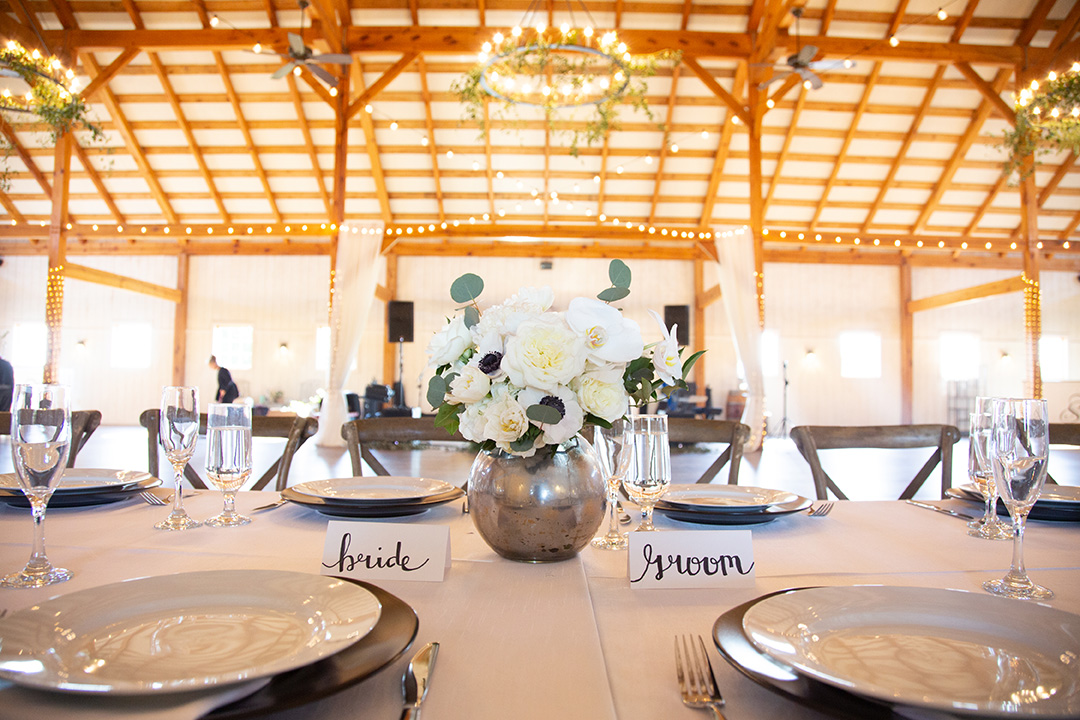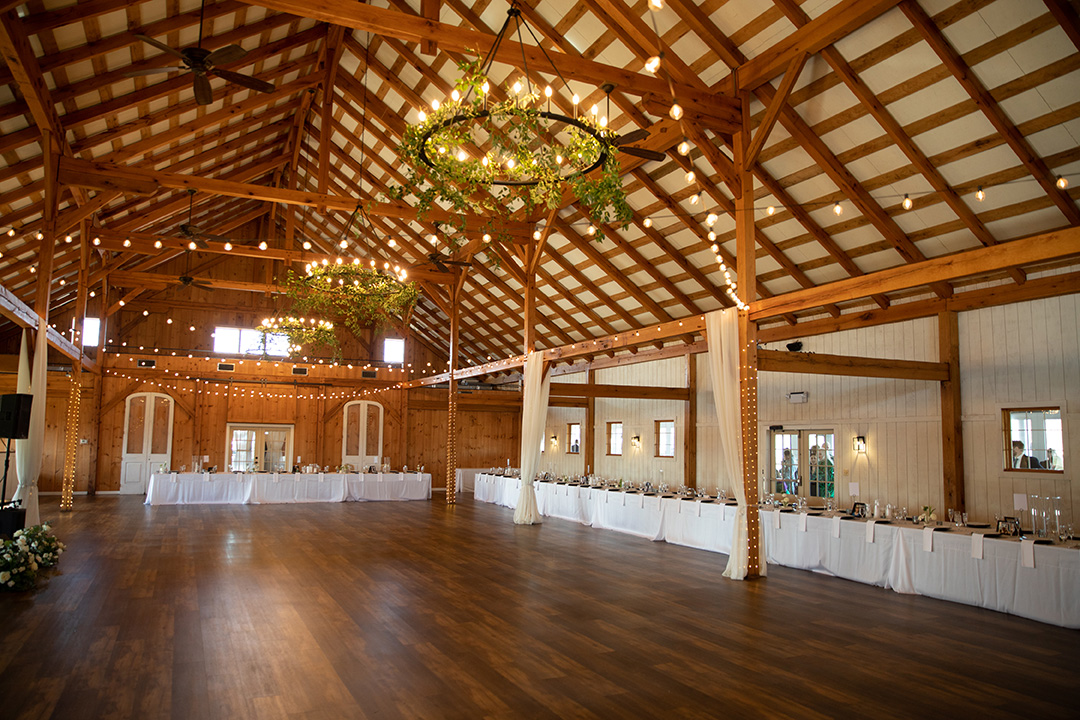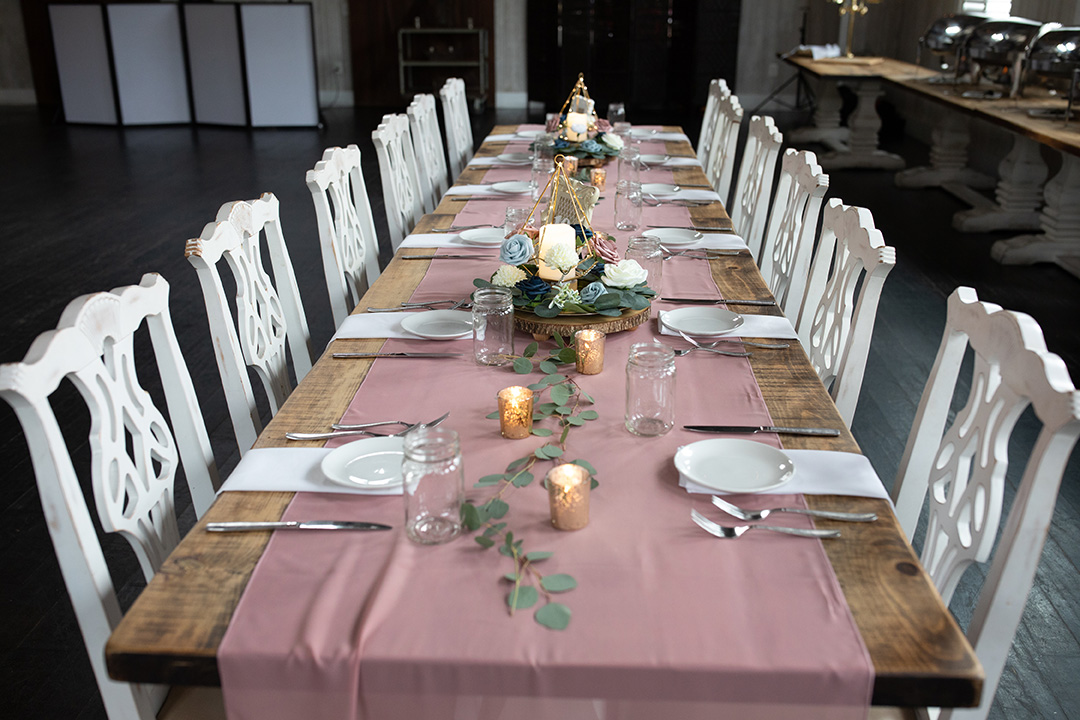 In today's world, more and more couples are becoming conscious of the environmental impact of their weddings. Traditional weddings often leave a significant carbon footprint, from the carbon emissions related to travel and food preparation to the waste produced by one-time-use decorations and favors. This awareness has led to a growing trend of eco-friendly weddings, where couples make mindful choices to reduce the environmental impact of their special day.
This focus on sustainability doesn't mean compromising on the joy and celebration that a wedding brings. On the contrary, it often leads to more thoughtful and personal touches that make the day even more memorable.
As a wedding professional based in Washington, DC, I've seen an increasing number of couples looking for ways to make their weddings more sustainable. Therefore, the focus of this blog will be to provide tips and advice for planning an eco-friendly wedding in our nation's capital. So whether you're a DC native or planning a destination wedding here, you'll find plenty of ways to ensure your big day is as green as possible.
The Impact of Weddings on the Environment
Weddings, while a beautiful celebration of love, can, unfortunately, significantly impact the environment. The carbon footprint associated with weddings can often be overlooked amidst the excitement and planning, but it's essential to understand the elements contributing to it.
One of the primary contributors to a wedding's carbon footprint is travel. This includes the transportation of the couple and their guests and shipping items like decorations, attire, and even certain food ingredients. The emissions from planes, cars, and other forms of wedding transport can add up quickly.
Food waste is another significant factor. According to the United States Environmental Protection Agency, more food reaches landfills and incinerators than any other single material in everyday trash, constituting 24 percent of municipal solid waste. At weddings, where large amounts of food are often served, the potential for food waste is significant.
Then there are the decorations, many of which are used only once. Items like floral arrangements, balloons, confetti, and single-use tableware can all contribute to waste if they're not disposed of correctly or if they're not made from sustainable materials.
Understanding the potential environmental impact of these elements is the first step toward planning a more eco-friendly wedding. In the following sections, we will explore how you can make conscious choices to reduce the carbon footprint of your big day.
Choosing an Eco-Friendly Venue in Washington DC
Selecting an eco-friendly venue is one of the most effective ways to reduce the environmental impact of your wedding. But what makes a venue "green"?
An eco-friendly venue often incorporates sustainable practices into its operations. This could include using renewable energy sources, such as solar or wind power, or energy-efficient lighting and heating systems. Waste management is another important factor. For example, venues that recycle, compost food waste, and limit single-use items are making significant strides toward sustainability.
The venue's location also matters. For example, a centrally located venue can reduce the need for long-distance travel, thereby reducing carbon emissions. Also, choosing a venue that showcases natural beauty can limit the need for excessive decorations.
In DC, several venues stand out for their commitment to sustainability:
The Josephine Butler Parks Center: This venue, overlooking Meridian Hill/Malcolm X Park, is a historic 40-room Renaissance Revival mansion that is both solar-powered and geothermal. The Parks Center's mission is to "preserve and protect public parklands," which aligns perfectly with a green wedding.
The American Institute of Architects (AIA): With its sustainable design and operations, the AIA's headquarters is a unique and eco-friendly venue option. The building's energy-efficient features and green roof make it a standout choice.
The Fairmont Washington DC: The Fairmont is known for its environmental stewardship program and commitment to sustainability. Their eco-meet program reduces waste and energy at meetings and events, making it an excellent option for environmentally-conscious couples.
The Ronald Reagan Building and International Trade Center: This venue is committed to sustainability and is the first and only federal building in Washington, DC, dedicated to government and private use. They have a comprehensive environmental and energy management plan and have received LEED Gold certification from the U.S. Green Building Council.
Dock 5 at Union Market: Dock 5, with its chic industrial vibe, has an open floor plan that reduces the need for heavy decorations—the venue partners with local farmers and artisans, supporting local and sustainable practices.
The National Museum of Women in the Arts: This venue is Green Restaurant Certified, meaning they engage in environmentally responsible practices like efficient water usage, reduced energy consumption, and recycling.
Rocklands Farm & Winery: Located just outside of DC, this venue is a working farm and vineyard that practices sustainable farming. Their farm-to-table approach ensures that food is locally sourced, reducing the carbon footprint of transporting ingredients.
Sidney Harman Hall: Part of the Shakespeare Theatre Company, this venue firmly commits to green practices, including energy efficiency and recycling programs.
The Hay-Adams: Overlooking the White House, this historic hotel is committed to sustainability. They have several green initiatives, including energy-saving measures, recycling programs, and eco-friendly cleaning products.
Remember, you can always ask a venue about its sustainability practices. This will help you make an informed decision and could encourage more venues to consider their environmental impact.
Sustainable Invitations
The first impression most of your guests will have of your wedding is the invitation, and it's an excellent opportunity to showcase your commitment to sustainability.
Digital invitations are a highly sustainable choice. They require no physical resources to create or deliver, and they can be just as beautiful and personal as paper ones. With the increased sophisticated design platforms and options, digital invitations can include interactive elements, such as music, animation, or links to your wedding website. Plus, they offer the added benefit of instant delivery and easy RSVP tracking.
However, if you prefer traditional paper invitations, there are still ways to make this choice more eco-friendly. Consider using recycled paper for your invitations, significantly reducing the energy, water, and tree resources used in paper production. Look for paper with a high post-consumer waste (PCW) content, as this type of paper uses less energy to produce than paper made from virgin materials.
Alternatively, consider paper made from sustainably managed forests. Paper with Forest Stewardship Council (FSC) certification ensures that the product comes from a responsibly managed forest that provides environmental, social, and economic benefits.
You can also consider plantable invitations made from biodegradable eco-paper embedded with seeds. When your guests plant the invitation, the paper composts away, and the seeds grow into flowers, herbs, or vegetables.
Lastly, think about the size and weight of your invitations. Heavier, more invites require more resources to produce and transport. Opting for a simpler, lighter design can reduce both the carbon footprint of your invitations and the postage cost.
Eco-Friendly Decorations for a DC Wedding
Decorations are an essential part of setting the atmosphere for your wedding. However, traditional wedding decorations often involve single-use items that can contribute to waste. Here are some eco-friendly decoration ideas to help you create a beautiful and sustainable setting for your special day.
Locally Sourced Flowers: Using locally grown flowers supports local businesses and reduces the carbon footprint of transporting flowers. In addition, seasonal flowers that haven't been grown in energy-intensive greenhouses are a more sustainable choice. You can also consider organic flowers grown without harmful pesticides.
Potted Plants: Potted plants are a great sustainable decoration option. They can be used to create beautiful centerpieces or decorative displays and given away as favors or used in your home or garden after the wedding.
Sustainable Materials: Consider using decorations made from sustainable materials. For example, bunting can be made from recycled fabric, and centerpieces could incorporate reclaimed wood, vintage items, or biodegradable materials. Be creative and think about how you can reuse items to reduce waste.
Minimalist Decorations: The concept of 'less is more' can be applied beautifully to wedding decorations. A minimalist approach can help reduce waste and create a sophisticated and elegant ambiance. This doesn't mean your wedding has to look bare; instead, focus on key pieces that make a significant impact.
Renting or Buying Second-Hand: Consider renting or buying second-hand instead of buying new items you'll only use once. Many companies offer rental decor, and online marketplaces can be suitable for used wedding decorations.
Lighting: Use energy-efficient LED lights for your wedding. They use less energy and can create a beautiful, romantic atmosphere.
Remember, the goal is to create a day that reflects your commitment to each other and the environment. Therefore, each choice is an opportunity to minimize your impact and make your wedding as green as possible.
Washington DC Sustainable Catering Options
Food and drink often take center stage at any wedding celebration, and your choices here can significantly impact your event's sustainability.
Locally Sourced and Organic Food: Choosing a caterer who uses locally sourced ingredients can significantly reduce the carbon footprint of your meal. Transporting ingredients long distances contributes to greenhouse gas emissions, so sourcing locally is a great way to reduce this. Organic food is another good choice, as it's grown without harmful pesticides and synthetic fertilizers. Ask potential caterers about their sourcing policies to make an informed decision.
Vegetarian or Vegan Options: Meat and dairy production significantly contributes to greenhouse gas emissions. By offering vegetarian or vegan options at your wedding, you can significantly reduce the environmental impact of your meal. In addition, many caterers now offer creative and delicious plant-based options that could be a hit with all your guests, not just vegetarians.
Food Waste: It's essential to have a plan for food waste. This could involve planning to avoid over-catering, arranging for leftover food to be donated to a local shelter, or ensuring food waste is composted rather than sent to a landfill. Talk to your caterer about how they handle food waste.
Sustainable Serving Ware: Consider the environmental impact of your serving ware. If you're having a more casual wedding, compostable plates, and cutlery could be an option. For a more formal event, renting real china, glassware, and silverware can be more sustainable than using single-use items.
Drinks: If you're serving alcohol, consider locally brewed beer, wine from a local vineyard, or spirits from a local distillery. This not only reduces transportation emissions but also supports local businesses.
Remember, every wedding is unique, and the best choices for you will depend on your personal preferences, budget, and the options available in your area. Even small changes can make a big difference, so do what you can to make your catering as sustainable as possible.
Environmentally Friendly Wedding Attire
Our clothes can substantially impact the environment, from the resources used to create fabrics to the energy consumed in manufacturing processes. Unfortunately, when it comes to wedding attire, the 'wear-once' nature of many outfits can contribute to this impact. However, there are several ways to make sustainable choices regarding your wedding attire.
Renting Outfits: Just like renting decorations, renting outfits is a great way to reduce the environmental impact of your wedding attire. Many companies offer wedding dresses and tuxedo rentals, providing various styles. This can also be an excellent option for your wedding party.
Buying Vintage or Second-Hand: Purchasing a vintage or second-hand wedding dress is another eco-friendly choice. Not only does this prevent a new dress from being produced, but it also gives a new life to a dress that might otherwise go unworn. Plus, vintage dresses offer unique styles that you won't find in modern collections.
Choosing Sustainable Designers: If you prefer to buy a new dress, consider choosing a sustainable designer. This could include using eco-friendly materials, ensuring fair labor practices, and implementing energy-efficient manufacturing processes. Many designers now prioritize sustainability and still create stunning wedding attire.
Eco-Friendly Materials: Consider choosing eco-friendly fabrics if your wedding attire is custom-made. Organic cotton, linen, and peace silk are more sustainable than many traditional fabrics. Ask your designer about the materials they use and if they offer eco-friendly options.
Upcycling or Redesigning a Family Heirloom: Another meaningful and sustainable choice can be to wear a family heirloom or have one redesigned to fit your style. This reduces the environmental impact and adds a personal touch to your attire.
Green Transportation Options
The transportation of guests can significantly contribute to your wedding's carbon footprint. However, you can reduce this impact in several ways and still ensure that everyone arrives on time and in style.
Carpooling: Encourage your guests to carpool if they're coming from the same area. This can significantly reduce the number of cars on the road and the associated carbon emissions. To make it easy, you could set up a carpool sign-up sheet or use an online tool that helps coordinate carpooling.
Shuttle Bus: Hiring a shuttle bus to transport guests from a central location to your venue can be an excellent way to reduce carbon emissions. This can also add to the day's enjoyment, as guests can relax and socialize during the journey. If you have many out-of-town guests, consider providing transportation from the hotel to the wedding venue.
Public Transportation: Choosing a venue close to public transportation can be another way to reduce the environmental impact of your wedding. This might not be feasible for all locations, but public transport is an excellent option in a city like DC. You could inform guests about public transportation routes and timetables in your invitations or on your wedding website.
Walking or Biking: If your ceremony and reception venues are close, encourage your guests to walk or bike between them. This could be a fun and unique aspect of your wedding, and it's also the most eco-friendly transportation option.
Eco-Friendly Vehicles: If you're hiring cars for the wedding party, look for companies that offer hybrid or electric vehicles.
Eco-Friendly Wedding Favors
Wedding favors are a traditional way to thank your guests for their presence on your special day. However, it's common for these small gifts to end up unused or thrown away. By choosing eco-friendly wedding favors, you can avoid waste and give your guests a gift that aligns with your sustainable values.
Seeds for Planting: Small packets of seeds are a great eco-friendly favor encouraging guests to grow their plants. This can be a fun and educational activity, and it's a gift that keeps giving as the plants grow. You could choose seeds for flowers, herbs, or even vegetables.
Homemade Edibles: Consider making edible favors if you enjoy cooking or baking. This could be anything from homemade jam to a personal blend of tea or coffee. Package your treats in reusable jars or cloth bags for an eco-friendly touch.
Charitable Donations: Consider donating in each guest's name instead of a physical gift. This could be to an environmental charity or any cause you feel passionate about. You can inform guests of the donation with a small note or card made from recycled paper.
Reusable Items: Give your guests something they can use daily, like a reusable coffee cup, a canvas tote bag, or a beeswax wrap. Not only are these items practical, but they'll also remind your guests of your wedding every time they use them.
Plantable Items: Similar to seeds for planting, you can also give out favors that can be planted directly, like seed paper or biodegradable pots with a small plant or tree sapling.