Exploring the Unconventional: A Guide to Non-Traditional Venues in Washington DC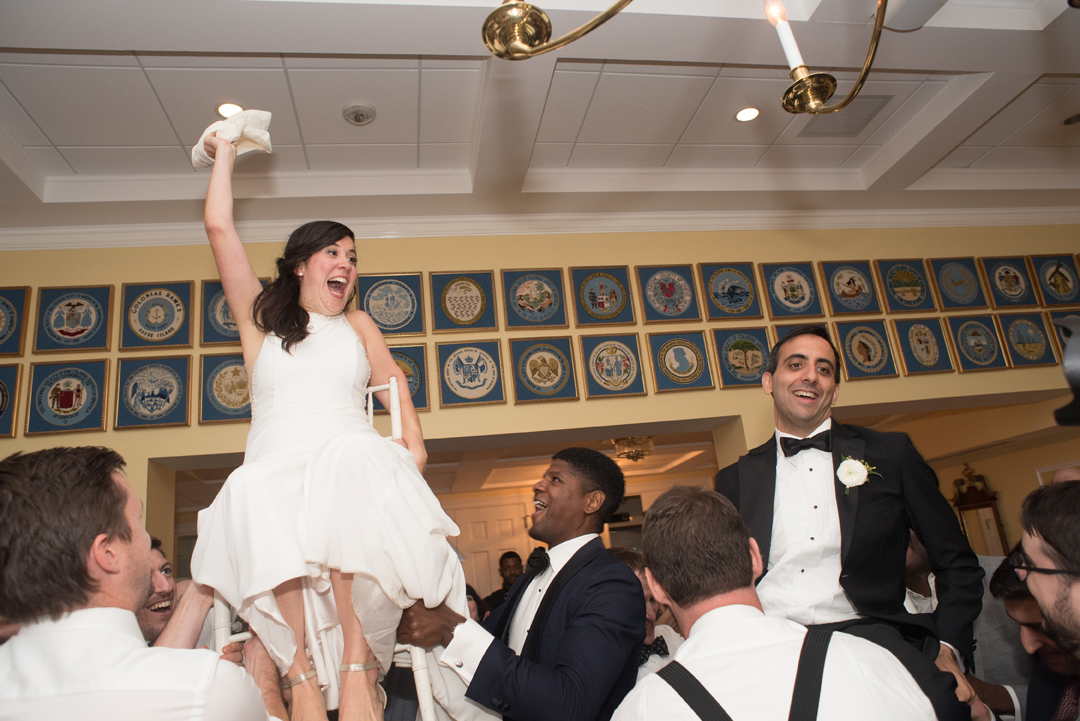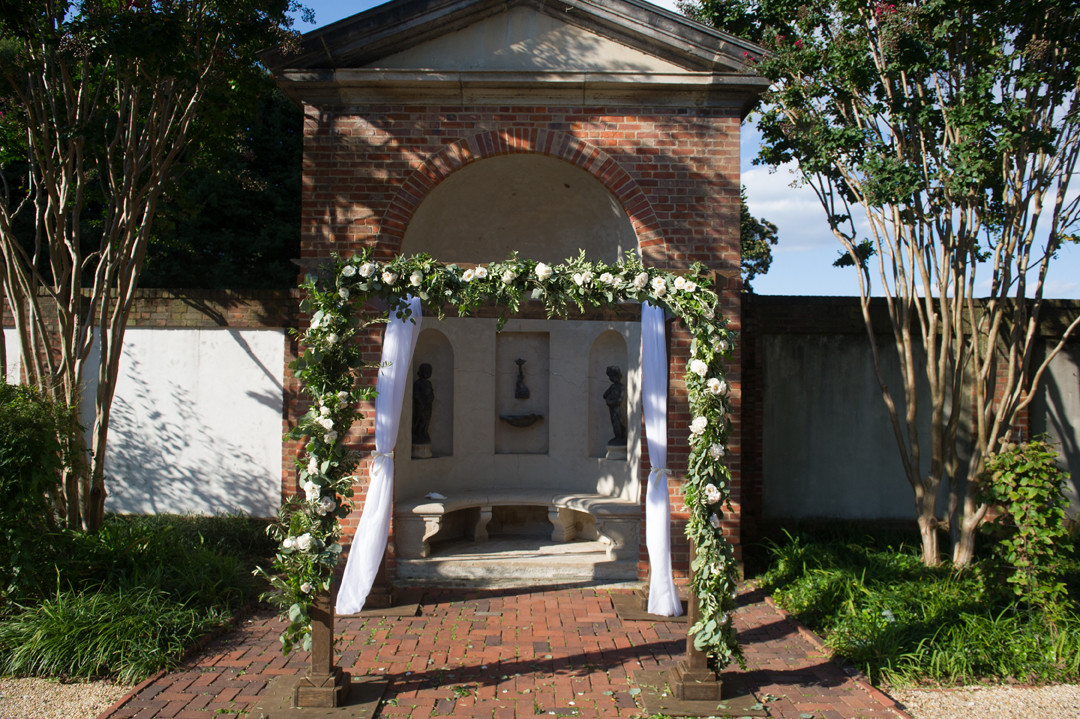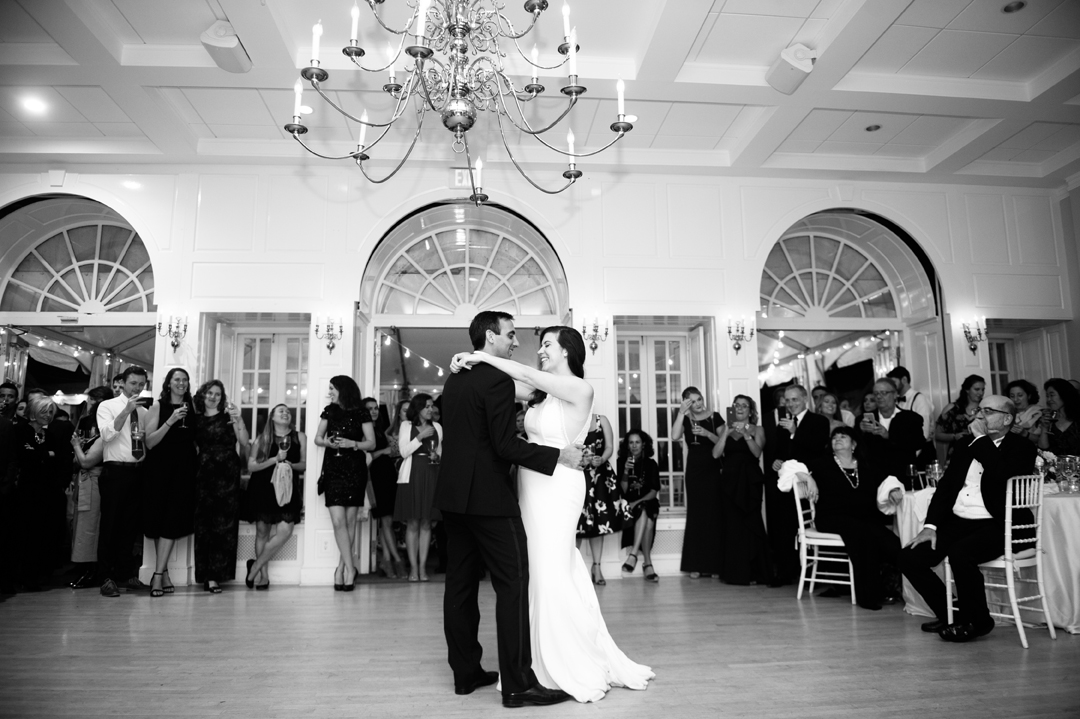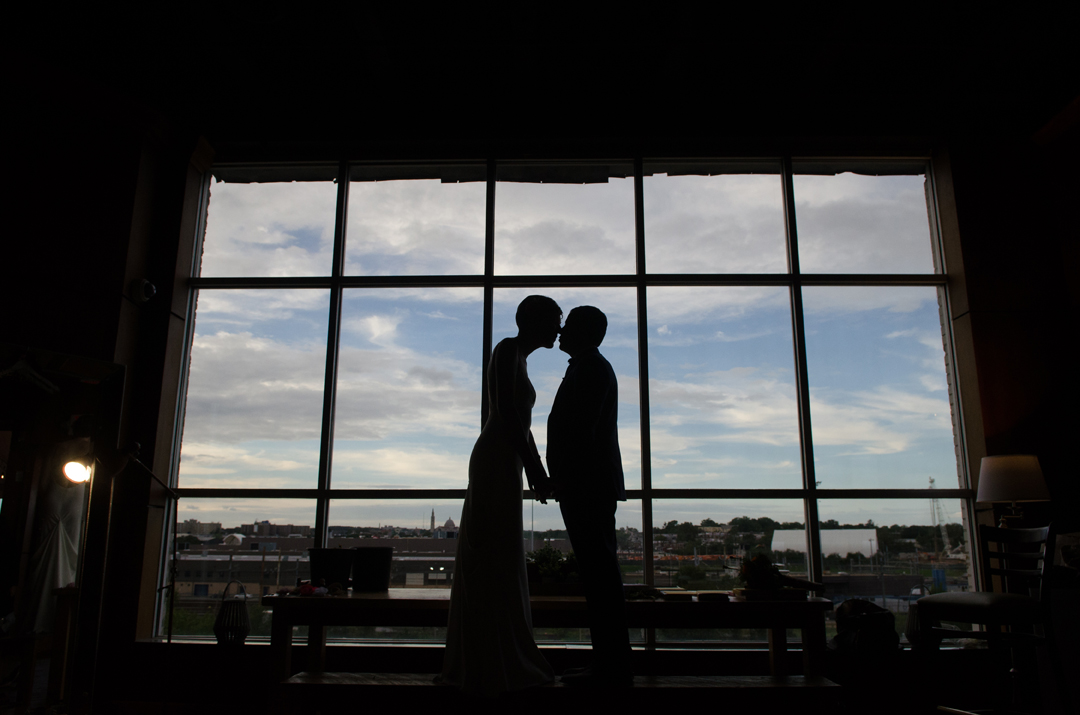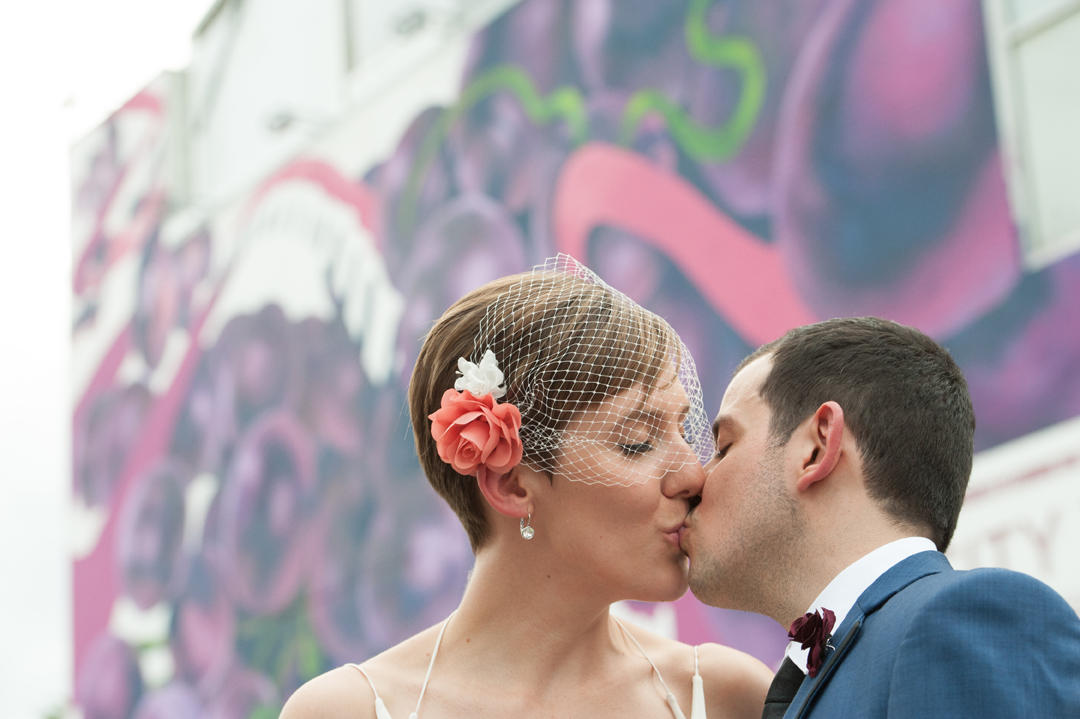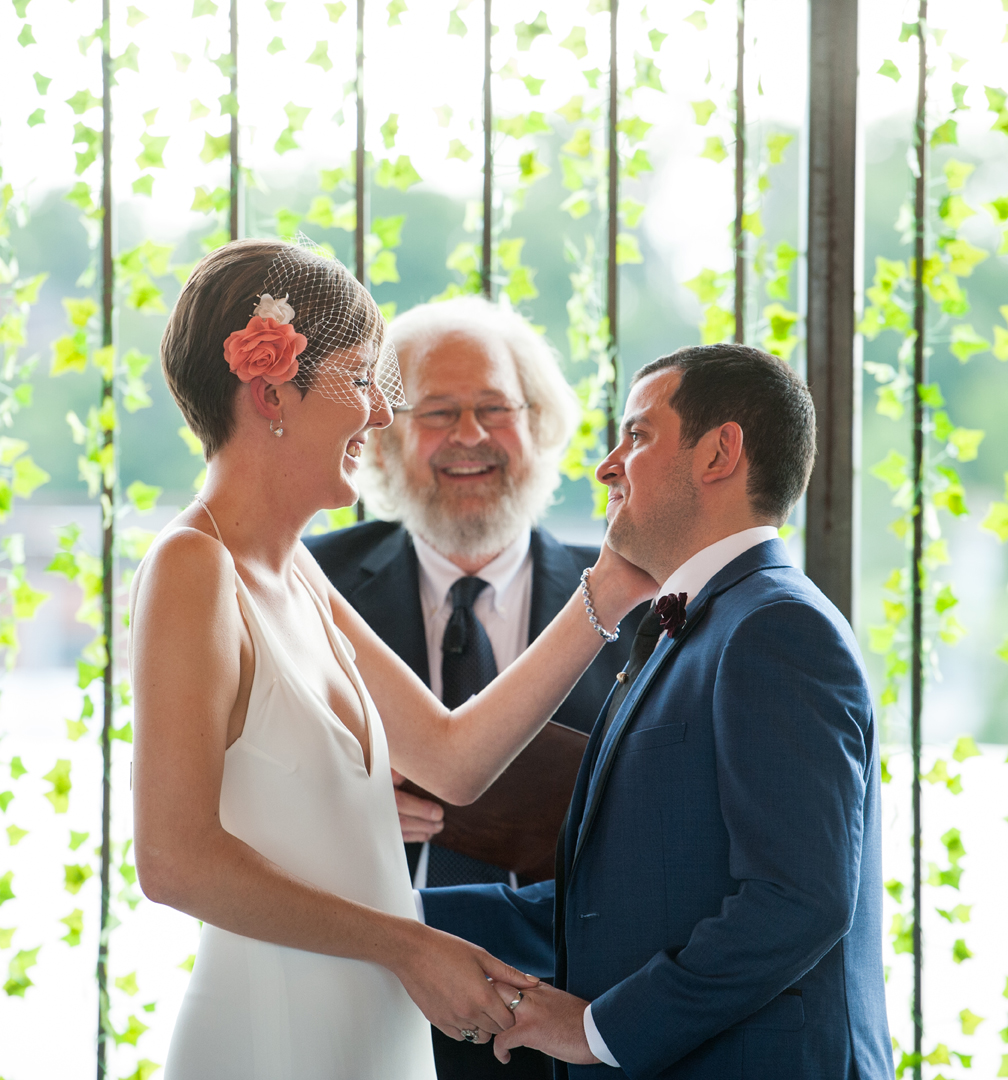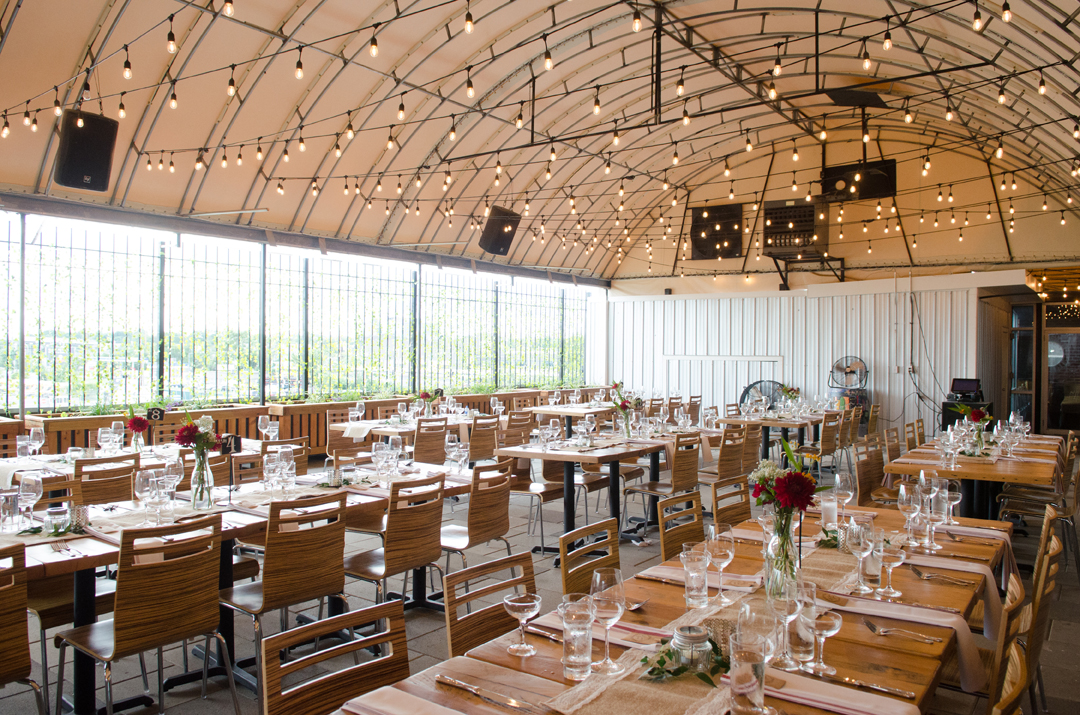 Complete the form to INSTANTLY view our packages & prices.
"*" indicates required fields
Wedding venues are the stages that host one of the most significant chapters in a couple's love story. While traditional venues like churches, ballrooms, and banquet halls have charm, there's a growing trend among modern couples seeking something different. A unique wedding venue offers a memorable backdrop for your special day, allowing your event to stand out and reflect your style.
So, what makes a venue 'unique'? It's all about distinct characters, unexpected locations, and an environment that resonates with your story. A unique venue might be a historic library filled with antique books, a refurbished industrial warehouse, a chic urban rooftop, or even an outdoor amphitheater under the city stars.
Choosing to say 'I do' in a non-traditional setting opens up a world of creative possibilities. With its rich history, diverse architecture, and dynamic cultural scene, Washington, DC, offers an array of unique venues beyond the expected. This post will explore some of DC's most unconventional yet captivating venues, aiming to inspire those couples looking to take the road less traveled on their wedding day.
The Appeal of Non-Traditional Venues in Washington DC
The shift towards non-traditional wedding venues has gained momentum over the past decade, fueled by couples' desires to break away from the norm and create an event wholly on their own. Non-traditional venues offer a fresh canvas to design a celebration that reflects the couple's personalities, tastes, and shared experiences.
The allure of these unique settings is their ability to provide an element of surprise, an immersive environment, and a rich sense of authenticity. From rustic barns and vineyards to modern art galleries, couples embrace venues that make a statement and cultivate unforgettable experiences for their guests.
This trend finds a natural home in Washington, DC, thanks to the city's eclectic architecture, history, and culture mix. The capital city boasts many unique spaces that offer more than just a venue; they offer an experience. With their distinctive backdrops, these non-traditional venues offer couples the opportunity to create a multi-layered narrative that goes beyond the standard wedding script, weaving in elements of local culture, personal interests, and shared history.
Whether it's tying the knot amidst historical artifacts in a museum, exchanging vows in a charming urban garden, or dancing the night away in a chic rooftop venue with panoramic city views, the appeal of non-traditional venues in DC lies in their ability to deliver a wedding that is anything but ordinary. They express the couple's uniqueness, creating a genuine, personal, and memorable celebration.
Iconic DC Non-Traditional wedding Venues
Washington, DC, offers a plethora of non-traditional wedding venues, each with its unique charm and character. These venues, steeped in history, culture, or sometimes modernity, allow couples to create unforgettable moments on their special day.
1. The National Museum of Women in the Arts:  The National Museum of Women in the Arts, situated in the heart of Washington D.C., presents an inspiring and elegant setting for a wedding celebration. Combining classical architecture with a stunning collection of female-created art, this venue effortlessly combines history and elegance. The Great Hall, with its grand marble staircase and exquisite chandeliers, is an opulent backdrop for ceremonies or receptions, accommodating up to 500 guests. Meanwhile, the Mezzanine offers a more intimate space with a viewing balcony, perfect for cocktail hours and smaller events. What sets this venue apart is its engaging and culturally rich atmosphere. Every corner of the museum exudes a unique narrative of female artists and their contributions, adding a layer of profound resonance and inspiration to your special day.
2. Dumbarton House: Nestled in Georgetown, D.C., Dumbarton House provides a captivating wedding venue that marries historic charm with natural beauty. Known for its Federal period architecture, the property creates an atmosphere of time-honored elegance. With its tall windows and period-style decor, the Belle Vue Room is a sublime indoor location that comfortably accommodates a formal seated dinner. However, the real heart of Dumbarton House is its expansive garden. Here, guests can meander through impeccably manicured landscapes featuring a harmony of vibrant blooms and stately trees. This venue is ideal for outdoor ceremonies, with a breathtaking view of the capital city from the upper garden. Dumbarton House offers a tranquil, historic setting in the bustling city, making it a splendid choice for couples seeking a wedding venue with a blend of charm, sophistication, and serenity.
3. US National Arboretum: The U.S. National Arboretum in Washington, D.C., is a spectacular wedding venue for nature-loving couples seeking a serene, rustic backdrop for their special day. Spanning 446 acres of verdant landscapes, the arboretum houses a diverse range of trees, shrubs, and herbaceous plants, interspersed with meandering pathways and enchanting gazebos. The National Grove of State Trees, offering a tranquil setting, is a popular choice for exchanging vows, while the Capitol Columns, dramatic sandstone pillars standing regally in the middle of a meadow, provide a stunning location for wedding photography. For receptions, the Arbor House, with its high ceilings and sweeping glass windows, allows guests to enjoy indoor comfort while maintaining a strong connection to the surrounding greenery. Overall, the U.S. National Arboretum presents a wedding venue of natural splendor and peaceful grandeur, where every corner is teeming with life and the enchanting whispers of the breeze.
4. The Anthem: The Anthem, a multifaceted music venue located in Washington D.C.'s vibrant Wharf district, offers a contemporary and lively atmosphere for a wedding celebration that's truly unique. The venue's industrial-chic aesthetics, high ceilings, and modern lighting system create a space that's as distinctive as it is versatile. Able to accommodate up to 6,000 guests, The Anthem features a multi-tiered design, including a stage for performances or ceremonies and ample space for dining and dancing. The superior acoustics and state-of-the-art sound system present a perfect opportunity for live music to accompany your event, creating an immersive, concert-like feel that energizes and engages your guests. Overlooking the scenic Potomac River and surrounded by a bustling waterfront community, The Anthem offers a cutting-edge, dynamic wedding venue for couples seeking a distinctive, memorable experience.
5. Dockmaster Building at The Wharf: The Dockmaster Building at The Wharf in Washington D.C. is an extraordinary waterfront wedding venue that perfectly balances urban sophistication with stunning natural views. With floor-to-ceiling glass windows, this unique, modern space allows for abundant natural light. It offers panoramic vistas of the Potomac River, creating a breathtaking backdrop for ceremonies and receptions. The venue accommodates up to 200 guests, and its flexible indoor-outdoor design includes a chic interior with a state-of-the-art kitchen and two outdoor terraces that provide a perfect setting for cocktail hours and al fresco dining. The proximity to the lively Wharf district means guests can enjoy the city's vibrant atmosphere while simultaneously basking in the tranquility of the waterside location. The Dockmaster Building embodies a distinctive blend of city and natural charm for an unforgettable wedding celebration.
6. Union Market's Dock 5: Union Market's Dock 5, located in the heart of Washington, D.C., offers a unique, contemporary space for wedding events. This unique, urban-chic venue spans 12,000 square feet with lofty ceilings and large windows, letting in natural light to create an inviting ambiance. The venue's concrete floors and exposed industrial finishes offer a modern, minimalist aesthetic, while its large roll-up doors open to an outdoor patio, extending the event space and bringing a touch of nature. Dock 5 is well-suited for couples seeking a versatile canvas to design their dream wedding, accommodating both large, lavish celebrations and smaller, intimate gatherings. With the iconic Union Market food hall steps away, guests can also experience a taste of D.C.'s vibrant culinary scene, adding an extra layer of local character to the event.
7. The District Winery: Situated along the Anacostia River in Washington D.C.'s Navy Yard neighborhood, The District Winery presents a unique blend of urban elegance and wine country charm for wedding events. As the city's first winery, it offers a sophisticated, modern setting with floor-to-ceiling windows that showcase stunning waterfront views and flood the venue with natural light. The venue's main feature, the Barrel Room, blends rustic and industrial elements with its concrete floors and wooden barrels full of aging wine, making it an unforgettable backdrop for receptions. The mezzanine and outdoor wraparound terrace provide additional space for guests to mingle while enjoying the riverside scenery. 
8. City Winery: Located in the thriving Ivy City neighborhood of Washington D.C., City Winery is an enticing wedding venue, encapsulating an urban winery, a refined restaurant, and an intimate concert venue, all under one roof. The space offers a blend of modern elegance and industrial chic, featuring exposed brick walls, wooden wine barrels, and warm, rustic decor that give it a welcoming and cozy ambiance. The venue can comfortably accommodate large receptions in its expansive concert venue area or host more intimate ceremonies in the private Barrel Room. The space is further enhanced by state-of-the-art sound and lighting systems, adding a unique touch for couples seeking a music-focused celebration. City Winery's dedication to fine wines made on-site and its robust, locally-sourced menu promises a gastronomic delight for all guests, cementing it as a standout choice among D.C. wedding venues.
8. Eastern Market's North Hall: In the heart of Capitol Hill in Washington D.C., Eastern Market's North Hall is a wedding venue with historic charm and timeless elegance. The North Hall, with its beautifully restored 19th-century architecture, features impressive high ceilings, large arched windows, and a polished wooden floor, creating a grand and inviting atmosphere. The venue's brickwork and skylight provide a warm, luminous setting, while its open floor plan allows for versatile arrangements to accommodate ceremonies, receptions, and dancing. The Market's location also places guests at the doorstep of D.C.'s vibrant artisan food scene, offering a unique, locally-flavored experience. Its blend of old-world charm and contemporary amenities makes Eastern Market's North Hall a picturesque setting for couples seeking a wedding venue with a touch of historic D.C. grandeur.
Each venue offers something unique, allowing couples to infuse their wedding day with personality, charm, and a connection to the vibrant city of Washington, DC.
Practical Considerations for Non-Traditional wedding Venues
While non-traditional venues can add an extraordinary touch to your wedding day, they also come with a unique set of practical considerations. Understanding these aspects will ensure a smoother planning process and an stress-free celebration.
Permits and Restrictions: Some venues, especially public or historic spaces, may require special permits to hold a wedding. These permits often come with rules and restrictions, such as noise limits or restrictions on decor. It's crucial to understand these rules before finalizing your venue choice.

Weather: Outdoor venues can be stunning, but weather is unpredictable. Ensure there is a contingency plan in place for inclement weather. This might include an indoor space you can use at the venue or renting tents to shield guests from rain or provide shade.

Accessibility: Consider the convenience of your guests. Is the venue easily accessible by public and private transportation? If it's in a busy urban area, is parking available? For venues with multiple levels or rough terrains, consider the mobility needs of your guests.

Vendor Restrictions: Some venues may have preferred vendors or exclusive contracts with specific caterers, decorators, or event rental companies. Ensure you're comfortable with these partnerships or negotiate flexibility to make choices.

Facilities and Infrastructure: Non-traditional venues may lack the amenities of a conventional banquet hall or hotel. Ensure your venue can handle your audio-visual needs, provide enough guest restrooms, and offer a comfortable space for bridal party preparations.

Event Timeline: Non-traditional venues might have specific restrictions on the event's timing, including setup and breakdown. Make sure these fit within your planned schedule.
Remember, every venue is unique, and what works for one may not work for another. But with careful planning and a clear understanding of what to expect, you can turn any non-traditional venue into the perfect stage for your special day.
How to Choose the Right Non-Traditional Venue for Your Wedding
Choosing a non-traditional venue can lend your wedding a unique touch, setting it apart from the crowd. However, choosing the perfect one can be challenging with so many options. Here are some tips to help you align your choice with your wedding theme and personal style.
Reflect Your Story: Consider venues connected to your journey or interests as a couple. Did you have your first date at a museum, or do you both love the outdoors? A venue that reflects your shared experiences can make your wedding day more meaningful.

Align with Your Theme: Your wedding theme should guide your choice of venue. For a vintage-themed wedding, consider a historic site. For a rustic theme, a vineyard or farm might be perfect. And a modern loft could be suitable for a sleek, contemporary theme.

Visualize the Day: Imagine your wedding day at each potential venue. Can you picture where the ceremony will happen, where guests will dine and dance, and where you'll capture memorable photographs? Visualizing the day can help you decide if the venue fits.

Consider the Season: The time of year can significantly impact the suitability of a venue. Outdoor spaces can be stunning in the right weather, but always ensure a solid plan B in unpredictable weather conditions.

Think of the Logistics: While a unique venue can make a memorable wedding, practicality is crucial. Consider the venue's capacity, available amenities, and accessibility for guests when making your choice.

Plan a Visit: Photos can only tell you so much. If possible, visit the venue to get a feel for the space and visualize your day there. It's also an opportunity to ask questions about customization options and restrictions.

Trust Your Gut: Finally, listen to your intuition. Which venue feels right? Which one makes you excited about your big day? Your instinct can often guide you toward the perfect venue.
Remember, the best venue for your wedding feels true to you as a couple. It's where you feel comfortable, excited, and ready to celebrate the start of this new chapter in your life.