A Guide to Planning a Beautiful Outdoor Wedding in Maryland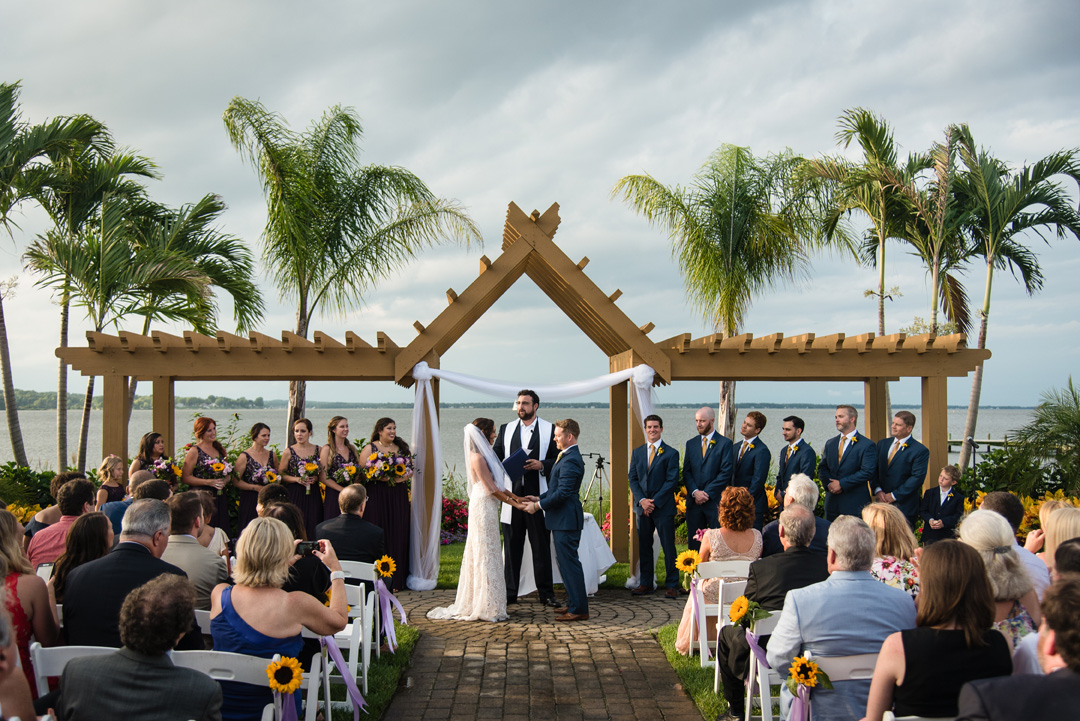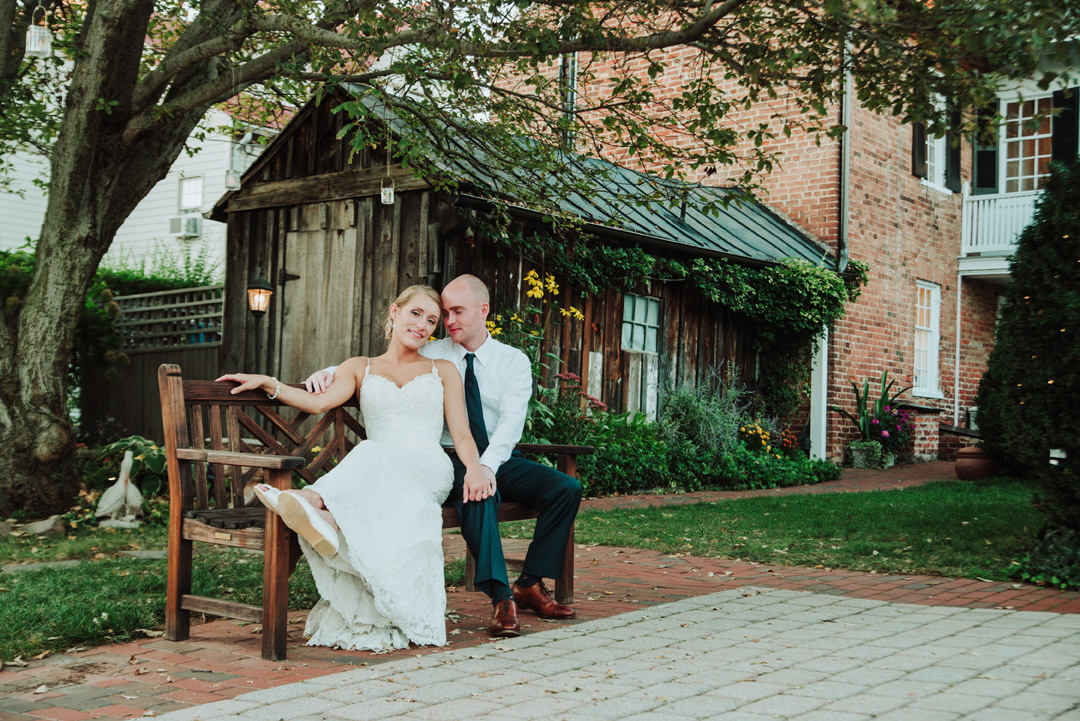 Maryland is a beautiful state that offers a variety of options for outdoor weddings. There are plenty of stunning locations, from waterfront venues to vineyards, gardens, and parks. The state's natural beauty, warm climate, and historical sites make it an ideal destination for couples looking to tie the knot in the great outdoors.
The Chesapeake Bay area is one of the most popular venues for outdoor weddings in Maryland. The waterfront locations offer stunning views of the bay and make for a picturesque backdrop for ceremonies and receptions. Several venues offer waterfront wedding packages, such as the Chesapeake Bay Beach Club, Herrington on the Bay, and the Oaks Waterfront Inn.
For couples who love wine and scenic views, Maryland's vineyards provide a charming setting for outdoor weddings. Linganore Winecellars, Big Cork Vineyards, and Boordy Vineyards are just a few of the many options available in the state. These venues often provide a rustic yet elegant atmosphere for weddings and receptions.
Maryland's gardens and parks may be a perfect choice if you're looking for a more natural and serene setting. The Brookside Gardens in Silver Spring, the Cylburn Arboretum in Baltimore, and the Ladew Topiary Gardens in Monkton are all popular wedding locations that offer lush greenery and natural beauty.
When planning an outdoor wedding in Maryland, it's essential to consider the weather. Spring and fall are often the most popular times for outdoor weddings, as the weather is mild and comfortable. However, summer can be hot and humid, while winter can be chilly and unpredictable. It's also essential to have a backup plan in case of inclement weather, such as a tent or indoor venue option.
Factors to Consider When Choosing an Outdoor Wedding Venue in Maryland
Accessibility and Convenience
When selecting a wedding venue, it is essential to consider the accessibility and convenience of the location. You want to choose a venue that is easy for your guests to get to, whether they are driving or using public transportation. Additionally, it is essential to consider the venue's proximity to other wedding-related activities, such as rehearsal dinners or pre-wedding photoshoots.
Availability of Amenities
An outdoor wedding venue should have all the amenities you need to create the perfect wedding day. This includes basic amenities like restrooms and electricity and additional amenities like catering services and on-site accommodations. Consider the amenities necessary for you and your guests when selecting a venue.
Surrounding Scenery
The surrounding scenery can have a significant impact on the ambiance of your wedding. Choosing a venue with a beautiful natural setting and matching the aesthetic you are going for is essential. Consider the natural features of the venue, such as trees, water features, or gardens, as well as the views from the location.
Guest Capacity and Parking
Choosing a venue that can comfortably accommodate your guest list is crucial. Additionally, you want to select a venue with ample parking for your guests. Consider the venue size, the number of guests it can hold, and the parking facilities available when making your choice.
Flexibility with Weather Changes
Weather is one of the most significant factors to consider when planning an outdoor wedding. While it is impossible to predict the weather accurately, choosing a venue with contingency plans is essential in case of inclement weather. In addition, consider venues that offer indoor options in case of rain or extreme weather.
Popular Outdoor Wedding Venues in Maryland
Maryland offers a wide range of beautiful outdoor wedding venues. Here are some popular options to consider:
Woodlawn Manor: This historic venue offers a picturesque setting, a restored 19th-century manor house, and stunning gardens. The venue can accommodate up to 150 guests and has ample parking for guests.
Herrington on the Bay – Located on the Chesapeake Bay, this venue offers breathtaking waterfront views and multiple outdoor ceremony and reception locations. The venue can accommodate up to 350 guests and offers on-site catering and accommodations.
Linganore Winecellars: This vineyard and winery offer a rustic, romantic setting with panoramic views of the vineyards and surrounding mountains. The venue can accommodate up to 250 guests and offers on-site catering and award-winning wines.
Antrim 1844: This historic mansion offers a luxurious setting with beautifully landscaped gardens and stunning architecture. The venue can accommodate up to 200 guests and offers on-site catering and accommodations.
The Elkridge Furnace Inn: This historic inn offers a charming outdoor setting with gardens, pavilions, and a waterfront view. The venue can accommodate up to 200 guests and offers on-site catering and accommodations.
Preparing for the Weather for Weddings in Maryland 
Weather can be unpredictable, especially in Maryland, where it can change quickly. Therefore, preparing for potential weather changes when planning an outdoor wedding is crucial to ensure that your big day goes smoothly. Failing to prepare for weather changes can lead to inconvenience, discomfort, and even safety risks for you and your guests.
Monitor the Weather Forecast: Monitor the weather forecast leading up to your wedding day, and be prepared to adjust your plans if necessary. Use reliable weather sources to get accurate information about the weather conditions.
Communicate with Vendors: Make sure your vendors know about the potential weather changes and have contingency plans. For example, if there is a chance of rain, ensure your catering team has the plan to keep the food dry and safe.
Provide Weather-Appropriate Attire: Inform your guests of the weather forecast and recommend appropriate attire. For example, if the forecast calls for high temperatures, suggest that guests wear breathable clothing and provide sunscreen.
Have Weather-Appropriate Equipment: If you expect rain, have tents, umbrellas, and other equipment to keep your guests dry. If you expect high temperatures, consider renting misting fans or providing shade.
Be Flexible with Schedule: Be prepared to adjust your schedule to accommodate weather changes. For example, if it rains during the ceremony, consider delaying the start time until the rain subsides.
Backup Plan Options for Inclement Weather
It is essential to have a backup plan in case of inclement weather. Here are some options to consider:
Indoor Venue: Consider booking an indoor venue as a backup option in case of bad weather. This could be a nearby event space or a tent with a solid floor.
Tents: Consider renting tents for your ceremony and reception if you plan an outdoor wedding. Tents can protect your guests from rain or direct sunlight.
Umbrellas: Provide umbrellas to your guests to keep them dry during a rainstorm.
Fans: Consider renting fans or misting systems to keep your guests cool if you expect high temperatures.
Flexible Layout: Consider a flexible layout that allows for quick adjustments in case of weather changes. For example, a reception area can be moved under a tent in the rain.
Incorporating Natural Surroundings into Wedding Decor
Incorporating natural elements into wedding decor can add a unique and organic touch to your wedding day. Here are some ideas for incorporating natural elements into your wedding decor:
Use Greenery: Incorporate greenery into your decor using foliage and plants, such as ferns, eucalyptus, and succulents. You can use them as centerpieces or hang them from the ceiling or the back of chairs.
Incorporate Wood Elements: Use natural wood elements like tree stumps, wooden signage, or wooden arches to add a rustic touch to your wedding decor.
Use Natural Fibers: Use natural fiber elements like burlap or linen tablecloths, runners, and napkins to add a natural feel to your table settings.
Add Natural Stone or Crystals: Incorporate natural stones or crystals into your decor to add a touch of elegance and sparkle to your wedding day.
Use Natural Lighting: Natural lighting, such as candles or string lights, creates a romantic atmosphere.
Tips for Selecting Outdoor-Friendly Decor Elements
When selecting decor elements for an outdoor wedding, choosing items that can withstand the elements is essential. Here are some tips for selecting outdoor-friendly decor elements:
Choose Weather-Resistant Materials: Choose decor items from weather-resistant materials such as metal, plastic, or treated wood.
Consider Weight and Stability: Choose decor items that are heavy and stable, as outdoor conditions such as wind and rain can cause lightweight decor items to move or topple over.
Opt for Non-Perishable Flowers: Choose flowers that can withstand heat or humidity and do not wilt quickly.
Use Portable Decor: Consider using portable decor items such as lanterns or votives that can be moved quickly in case of rain or wind.
Choose Decor Elements that Complement the Surroundings: Consider the natural surroundings of your wedding venue when selecting decor items. Choose items that complement the natural environment rather than detract from it.
Examples of Nature-Inspired Wedding Decor
Here are some examples of nature-inspired wedding decor:
Natural Table Settings: Use natural elements such as greenery, wood slices, and candles to create a natural, rustic table setting.
Outdoor Lighting: Use string lights or lanterns to create a magical, natural atmosphere.
Natural Ceremony Arch: Use natural materials such as branches, flowers, and greenery to create a beautiful and natural ceremony arch.
Botanical Wedding Invitations: Incorporate botanical elements such as flowers or leaves into your wedding invitations for a nature-inspired touch.
Natural Wedding Favors: Offer natural wedding favors such as seeds, small potted plants, or locally sourced honey.