Celebrating the Beauty of Fall: A Guide to Planning the Perfect Maryland Wedding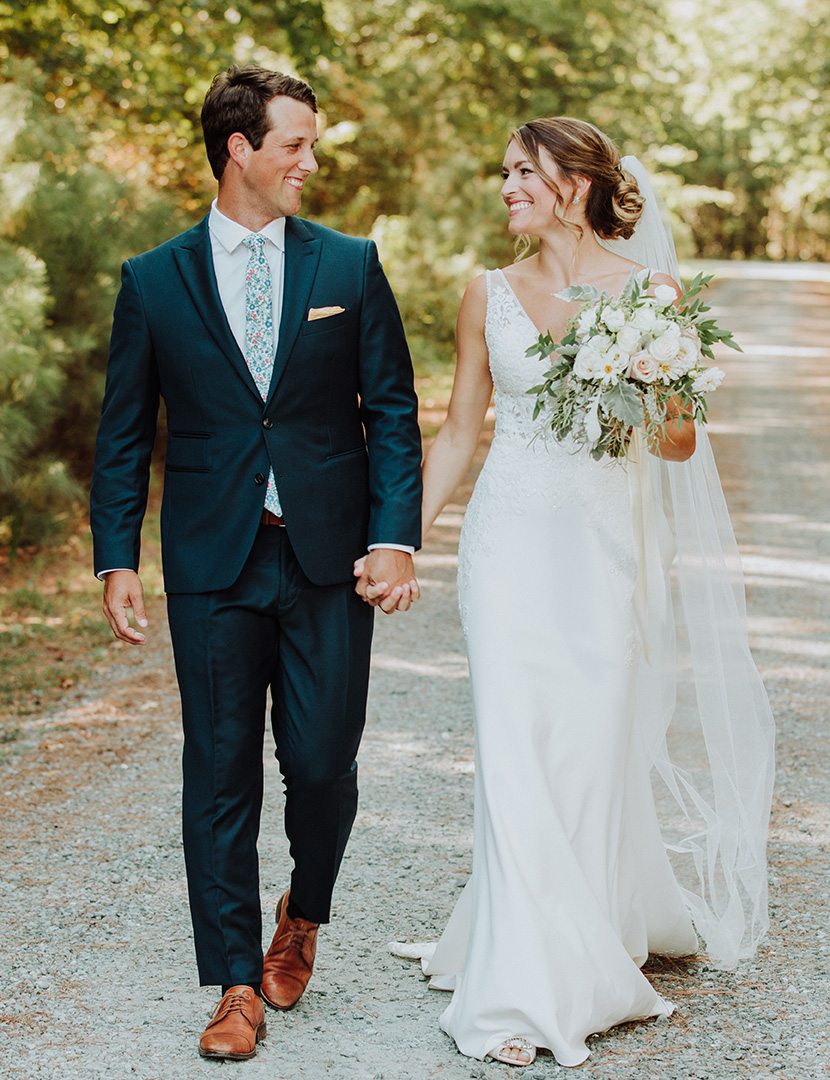 As the leaves start to change and the air becomes crisp, fall is a magical time of year for weddings in Maryland. With its stunning natural scenery and mild weather, it's no wonder that so many couples choose to tie the knot during this season. If you're planning a fall wedding in Maryland, you'll want to ensure you capture all the beauty and magic of this particular time. In this guide, we'll offer tips and tricks for capturing stunning photos, decorating your venue, and creating a memorable experience for you and your guests. Whether you're looking for rustic charm, elegant sophistication, or something in between, we've got you covered. So let's dive in and discover how to capture the beauty of fall weddings in Maryland.
The Popularity of Fall Weddings in Maryland
Fall weddings are pretty popular in Maryland for a variety of reasons. Some possible explanations for this trend include the following:
Pleasant weather: Fall weather in Maryland is often mild and comfortable, with cooler temperatures and lower humidity than in the summer. This can make it an appealing time for outdoor weddings or events in natural settings.

Scenic surroundings: Maryland is known for its beautiful autumn foliage, which can provide a stunning backdrop for wedding photos and outdoor ceremonies. Many couples may use the changing leaves and incorporate fall colors and themes into their wedding decor.

Seasonal food and drinks: Fall is also a time when many delicious and comforting foods are in season, such as pumpkin, apples, and hearty stews. Couples may incorporate these flavors into their wedding menus or offer signature fall-themed cocktails.

Timing: Fall is often seen as a time of new beginnings and fresh starts, which can make it a meaningful time for couples to exchange vows and start their married life together. Fall weddings may also be more practical for couples with busy summer schedules or who want to avoid conflicts with major holidays like Christmas and Thanksgiving.
Location and Venue for a Fall Maryland Wedding
Choosing the right location for a fall wedding: When choosing the location for a fall wedding in Maryland, it's essential to consider the natural surroundings and landscape. Maryland is known for its stunning fall foliage, so consider a venue that showcases this beauty, such as parks, gardens, or vineyards. Other options include historic buildings or estates that offer a charming and elegant backdrop for a fall wedding.
Considerations for venue selection: There are several important considerations when selecting a venue for a fall wedding in Maryland. First, ensure that the venue is available during the fall season and can comfortably accommodate your guest list. You'll also want to consider the venue's amenities, such as parking, restrooms, and catering options. Additionally, think about the venue's accessibility and proximity to accommodations for guests who may be traveling from out of town.
Elements of the venue that enhance fall aesthetic: When choosing a venue for a fall wedding in Maryland, look for elements that enhance the fall aesthetic. For example, outdoor venues with natural surroundings like trees, gardens, and water features can provide a stunning backdrop for fall colors. Indoor venues can incorporate fall elements like rustic wood decor or warm lighting to create a cozy and inviting atmosphere. Additionally, consider using fall-inspired decors such as pumpkins, foliage, and seasonal flowers to enhance the venue's beauty. Overall, the right venue can elevate the beauty of a fall wedding in Maryland and provide a memorable setting for your special day.
Colors and Decor
Fall weddings are known for their rich and warm colors that reflect the season's beauty. Here are some popular fall color schemes to consider for a Maryland wedding:
Popular fall color schemes for weddings
Jewel tones: Deep shades of emerald, amethyst, and sapphire.

Rustic, earthy tones: Warm browns, burnt oranges, and deep reds.

Muted colors: Soft greens, grays, and blues that give a cozy feel to the wedding.
Incorporating fall-themed decor can be a fun way to add personality and charm to a wedding. Here are some decor elements to consider:
Seasonal foliage: Use leaves, pumpkins, gourds, and berries to decorate tables, aisle markers, and reception spaces.

Candlelight: Candles give a warm and cozy atmosphere to a wedding. Use pillar candles, tea lights, and lanterns to create an inviting ambiance.

Texture: Incorporate elements like burlap, lace, and wood to add texture and depth to the decor.

Lighting: Use string or fairy lights to create a sparkling effect in the reception space.
Seasonal flowers and foliage Using seasonal flowers and foliage can be a beautiful and cost-effective way to enhance the decor of a fall wedding. Here are some popular fall flowers and foliage to consider:
Sunflowers: These bright and cheery flowers add color to any wedding.

Dahlias: These colorful blooms come in various shades and sizes, making them perfect for fall weddings.

Eucalyptus: This fragrant greenery adds a touch of elegance to any floral arrangement.

Maple leaves: These beautiful fall leaves can be used to decorate tables, centerpieces, and bouquets.
Wedding Photographers in Maryland
Hiring a professional wedding photographer to capture a fall wedding in Maryland is incredibly important for several reasons.
Firstly, a professional photographer will have the technical skills and experience necessary to capture the unique beauty of the fall season. They can work with natural light, incorporate stunning autumn foliage, and create crisp, vibrant images that capture the season's essence.
Secondly, a professional photographer can capture all the important moments and small details that make your wedding day unique. From the changing leaves to the fall-inspired decor, a professional photographer can capture every aspect of your wedding day in stunning detail.
Thirdly, a professional photographer can guide you and your wedding party through taking photos, ensuring that everyone looks their best and feels comfortable in front of the camera. This can help minimize stress and anxiety on your wedding day and ensure that everyone enjoys capturing these special moments.
Finally, hiring a professional photographer is an investment in preserving your memories for years. A professional photographer will provide you with high-quality images you can treasure for a lifetime, allowing you to relive the magic of your fall wedding in Maryland for years to come.
Food and Beverages for a Fall Maryland Wedding
Fall is the perfect time to incorporate warm, comforting, and seasonal flavors into the wedding menu. Here are some tips to consider when planning the food and beverages for a Maryland fall wedding:
Incorporating fall flavors into the menu
Comfort foods: Consider serving classic comfort foods like macaroni and cheese, roasted root vegetables, and hearty soups.

Seasonal produce: Use butternut squash, pumpkin, and apples in dishes like salads, sides, and desserts.

Warm spices: Add warm spices like cinnamon, nutmeg, and cloves to the menu. These can be used in everything from savory dishes to desserts.
Selecting appropriate drinks for fall weddings
Apple cider: Offer warm apple cider as a non-alcoholic option for guests. For an adult version, consider serving a spiked apple cider cocktail.

Spiced cocktails: Consider offering cocktails incorporating warm spices like cinnamon, nutmeg, and cloves.

Red wine: Serve a full-bodied red wine like Cabernet Sauvignon or Merlot, which pair well with fall flavors.
Presentation and serving options for fall-themed food and beverages
Serve appetizers on rustic wooden platters or copper pots to enhance the fall aesthetic.

Incorporate seasonal fruits like apples or pears into the dessert display.

Offer a hot chocolate bar or coffee station with toppings like whipped cream, cinnamon, and chocolate shavings.
Attire and Accessories for Weddings in the Fall
Fall weddings provide an opportunity to incorporate unique textures, fabrics, and accessories into wedding attire. Here are some tips to consider when selecting attire and accessories for a Maryland fall wedding:
Choosing appropriate attire for fall weddings
Fabrics: Consider using heavier fabrics like velvet, tweed, or wool for the bride, groom, and wedding party attire.

Colors: Use fall-inspired colors like burgundy, deep green, or navy for the wedding party attire.

For a cozy and elegant look, consider having the bride and bridesmaids wear long-sleeved dresses.
Seasonal accessories for the bride and groom
Jackets: Incorporate a stylish leather jacket or a cozy shawl for the bride or groom to wear during outdoor photos.

Boots: Consider wearing boots instead of traditional dress shoes for a rustic look.

Scarves and hats: These can be added to the groom's outfit for a unique and stylish look.
Coordinating wedding party attire with fall colors and themes
Bridesmaids' dresses: Consider using a mix of fall colors like deep red, burnt orange, and mustard yellow.

Groomsmen attire: Incorporate fall colors into the groomsmen's attire with ties or pocket squares.

Flowers: Use seasonal flowers like roses, dahlias, or chrysanthemums to complement the fall color scheme.
By incorporating appropriate attire and accessories for fall weddings, the bride, groom, and wedding party can enhance the beauty of the fall season and create a memorable and stylish wedding celebration.
Complete the form to INSTANTLY view our prices & packages.
"*" indicates required fields