Exploring the Charm of Vineyard Wedding Venues in Virginia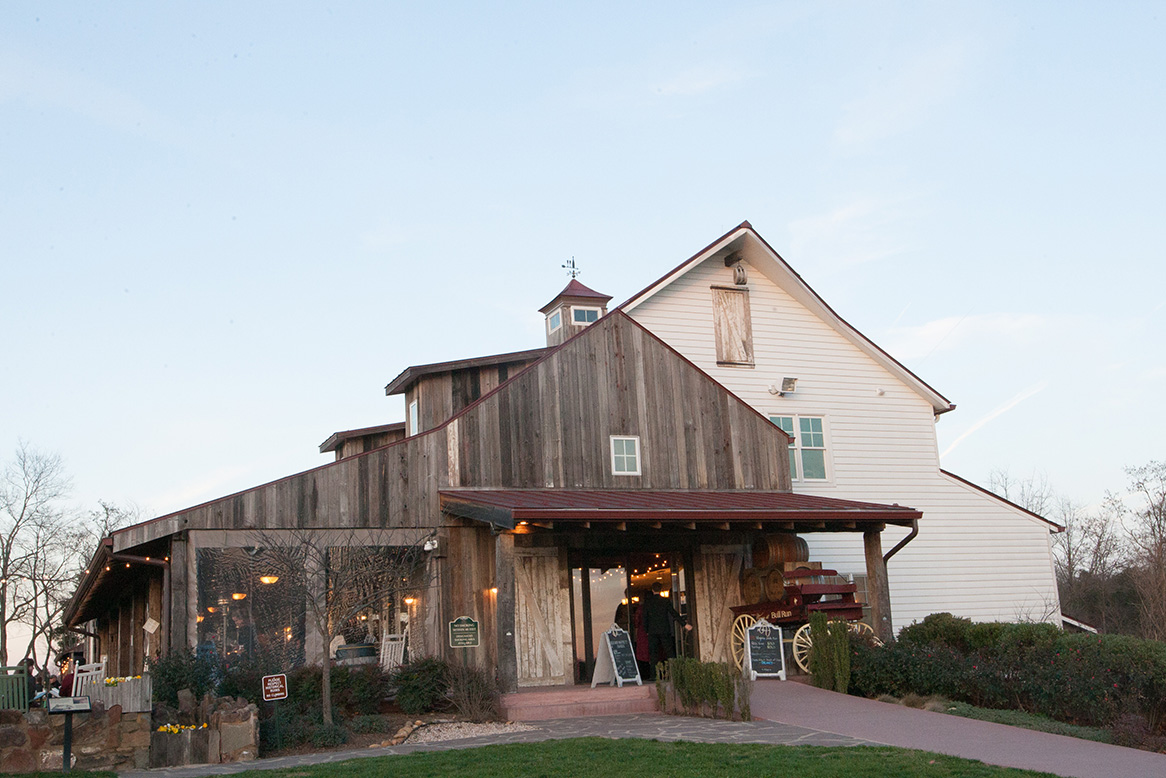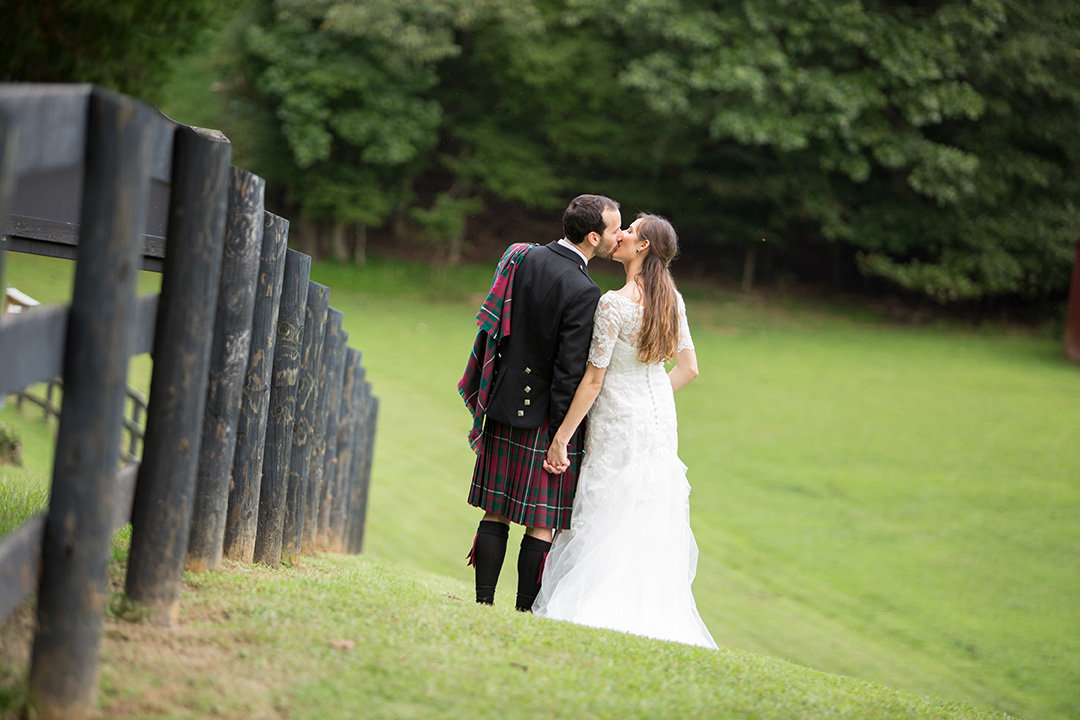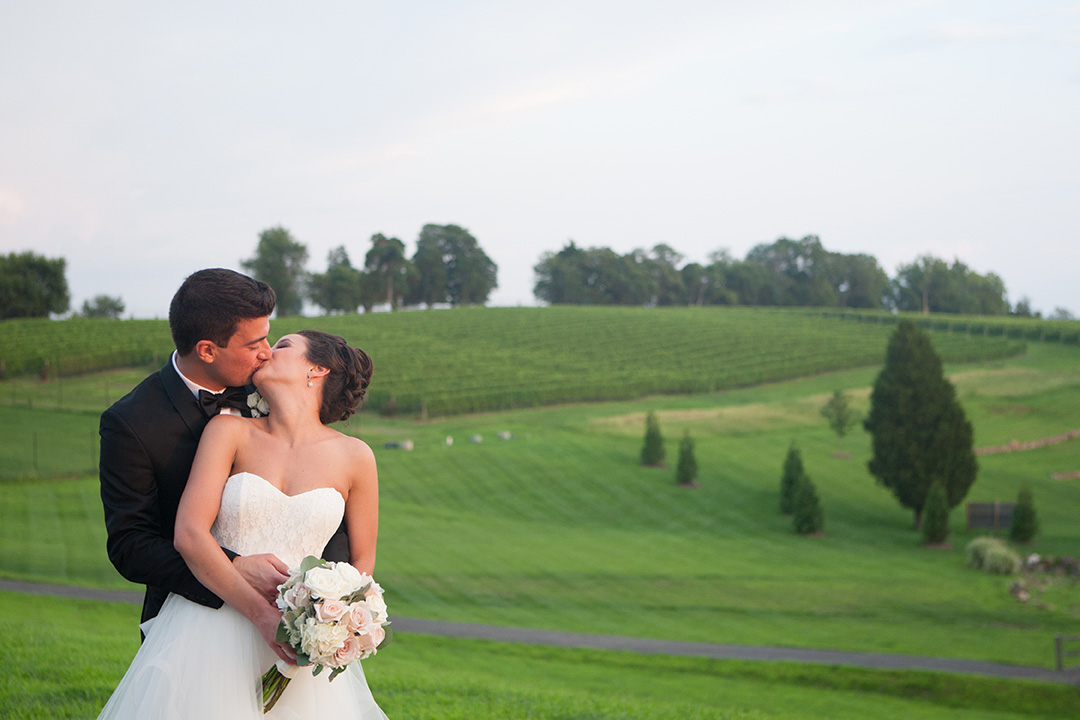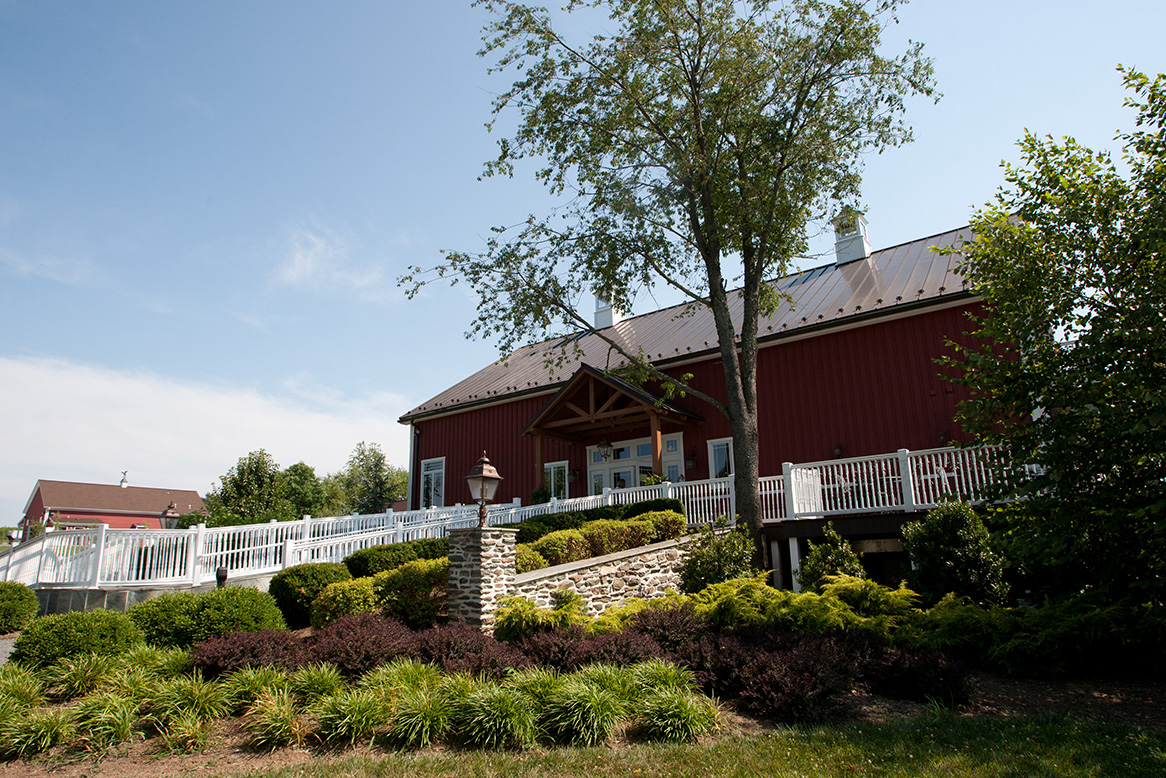 Nestled amidst the natural beauty of the East Coast, Virginia's vineyards offer a unique and enchanting choice for couples looking to tie the knot. Vineyard wedding venues in Virginia are not just places but experiences that engage all the senses. They offer the perfect blend of sophistication and natural beauty, providing a scenic canvas that is both timeless and serene. The Commonwealth's rich history and bountiful landscapes are embodied in these venues, where every corner presents a picture-perfect moment.
From the moment guests arrive, they are greeted by the expansive views of lush vines bearing the promise of future vintages. The vineyards are living testimonials of growth and vitality, making them symbolic settings for the beginning of a marital journey. Couples can choose from various locations within the vineyard for their ceremony, each offering a different perspective of Virginia's rural splendor. Whether it's a ceremony nestled between the verdant rows of grapevines or a reception held in a rustic yet elegant barn, the venues provide a charming and celebratory atmosphere.
Beyond the aesthetic appeal, vineyard wedding venues in Virginia also tantalize the palate with their locally produced wines, which can be paired expertly with gourmet catering to enhance the wedding feast. This not only delights guests but also gives a nod to the local produce and culinary delights Virginia offers.
As the day turns to evening, the setting sun casts a golden hue over the vineyards, offering a natural transition to a night of dancing and merriment. The clear, star-lit skies become the final touch to an already magical day. With vine-laced arbors and rows of grapevines stretching to the horizon, these venues encapsulate a tranquil, pastoral ambiance. Couples can exchange vows as the sun sets over the vines, making for a truly memorable start to married life in the heart of Virginia's wine country.
Planning a wedding at a vineyard in Virginia means embracing the charm and abundance of nature and a promise of a celebration that will be cherished for a lifetime. It's a place where stories begin, memories are made, and every photograph is a testament to the love shared and the future that awaits.
Vineyard Wedding Venues in Virginia
Virginia's wineries offer the perfect setting if you're planning a small, intimate wedding. With beautiful views of the Blue Ridge Mountains and scenic vineyards, you'll find plenty of photo opportunities for your wedding album. And, of course, no Virginia wedding would be complete without a few bottles of the state's famous wine. 
Virginia is a state with a rich history and a rich culture. So it's no surprise, then, that Virginia is home to some of the best wineries in the country. And what better place to have a Virginia wedding than at a winery? So whether you're looking for a rustic setting for your rehearsal dinner or a grand ballroom for your reception, you'll find it in Virginia. And with so many great wineries to choose from, you're sure to find the perfect venue for your Virginia winery wedding.
Wineries provide an elegant backdrop for wedding photography and are atmospheric destinations that your guests will enjoy. In addition, the vineyards offer a lush environment that's perfect for portraits.
The Blue Ridge Parkway is the most visited unit of the national parks system, and it's easy to see why. Stretching 469 miles from Shenandoah National Park in Virginia to the Great Smoky Mountains National Park in North Carolina, the parkway offers stunning views of the Appalachian Mountains. Loudoun County, located in Virginia's Blue Ridge region, is a popular spot for visitors to the parkway. The county is home to several wineries, as well as picturesque towns. In addition, many couples choose to have their wedding photos taken in Loudoun County, taking advantage of the area's natural beauty. So whether you're looking for a scenic drive or a place to enjoy some wine and cheese, the Blue Ridge Parkway is sure to please.
Virginia Wedding Venues
Virginia wine country is a beautiful place to get married. The area has many vineyards and wineries, each with its unique charm. The scenery is stunning, and there are plenty of activities for guests to enjoy, whether you're looking for a rustic wedding in the middle of a vineyard or a more formal affair on a grand estate. Virginia wedding venues offer a variety of locations, from rustic barns to ballrooms. They also provide stunning landscapes as your backdrop for wedding photos. And what could be more romantic than getting married in the heart of Virginia wine country? A Virginia winery wedding perfectly blends natural beauty and rustic elegance. From the vineyards and rolling hills to the picturesque barns, there are endless wedding photo opportunities for your big day. Plus, with dozens of venues throughout the state, there's undoubtedly one perfect for you.
Virginia Winery Wedding Venues
Virginia is home to some of the most beautiful wedding venues in the country. So whether you're looking for an intimate gathering or a large celebration, Virginia has a winery wedding venue to suit your needs. In addition, many of the state's wineries offer on-site catering and event planning services, so you can relax and enjoy your wedding day knowing everything is taken care of. And with Virginia's mild climate, you can plan a wedding any time. So if you're dreaming of a picture-perfect wedding in wine country, Virginia is the perfect place to tie the knot.
When couples are planning their weddings, they often look for unique venues that will reflect their personalities and styles. Consider a Virginia winery wedding if you're looking for a romantic and elegant setting. There are many vineyards throughout the state that offer beautiful outdoor spaces as well as indoor facilities for ceremonies and receptions.
Most Virginia wineries provide all the amenities you need for your big day, including catering, tents, tables, chairs, and linens. And since wine is such an essential part of the culture in Virginia, you can be sure that your guests will enjoy plenty of delicious wine tastings throughout the evening. These are some of the best Virginia wineries for weddings:
48 Fields Farm 
48 Fields Farm is a beautiful wedding venue located in Virginia and the perfect place to celebrate a particular day. The farm features rolling hills, fields of flowers, and a pond. The property can accommodate weddings of up to 200 guests. 48 Fields Farm offers several wedding packages to choose from, all of which include the use of the Farmhouse, grounds, and pond. The Farmhouse has a large kitchen and dining room that can be used for rehearsal dinners or post-wedding brunches. The feet are perfect for an outdoor ceremony, and the pond is a popular spot for photo ops. In addition, the farm features a stunning ceremony site with a picturesque view of the surrounding countryside. The reception area is spacious and features a dance floor, bar, and plenty of seating for guests.
The Winery at Bull Run
As a relative newcomer to the Virginia wine scene, The Winery at Bull Run aims to pay homage to the past while creating modern experiences for those who visit. It is a working farm vineyard, making it distinctly different from nearby vineyards. The Winery at Bull Run consists of 225 acres of land and lies next to the Manassas National Battlefield Park.
The Winery at Bull Run is a popular choice among couples planning a wedding because there are seven event spaces on the grounds. The Tasting Room is the most common choice for wedding receptions, as it boasts a warm and inviting atmosphere complemented by a fireside lounge. It can seat up to 200 people, making it ideal for those planning to host a grand event. Those who want to extend their party space can rent the Main Lawn, including picnic tables and panoramic mountain views.
In addition to these popular options, the winery has smaller spaces for more intimate affairs. The Production Barn can seat up to 150 guests and is the preferred choice of couples searching for an industrial and modern venue. The Barrel Room is a rustic space ideal for small wedding receptions or rehearsal dinners.
From portraits in the vineyards to photographs featuring sweeping countryside views, couples who choose this wedding venue find that there is no shortage of options for wedding photography. It is a preferred venue by photographers in the region due to its excellent lighting and endless potential.
Paradise Springs Winery
As the oldest winery in Fairfax County, Paradise Springs Winery provides couples with an opportunity to host their wedding at a venue that is deeply rooted in Virginian history. The land on which the winery is located was first given to the family in the early 18th century through a land grant, and it has continued to be passed down through the generations. Couples who are getting married love the fact that they get to work with the family members who run the winery.
While the vineyard has been producing wine for decades, the winery is relatively new to the wedding business. Its premier rental space is a reclaimed 19th-century barn that was relocated from its original location and transformed into a rustic and homey venue perfect for weddings. Known as the Red Barn, this venue has two floors, allowing couples to customize the space to meet their needs. There's also an attached outdoor patio, which extends the venue's flexibility. This venue can seat up to 120 guests.
Couples who love history will find delightful opportunities to photograph weddings in front of the log cabin built in the 1700s and located on the property. In addition, of course, there are plenty of photo spots in the vineyard and on the grounds, where photographers can capture couples feeling relaxed and happy on their wedding day. Wedding photographers love the fact that there are so many photographic settings on this vineyard, as it allows them to create new works of art every time they photograph a wedding there.
Stone Tower Winery
Situated atop Hogback Mountain, Stone Tower Winery offers some of the most breathtaking vistas in the region. This winery is renowned for its fine wines, which is one reason why couples select this venue for their weddings. In addition, they appreciate the fact that they can serve their guest's high-quality wine grown and produced on-site.
In addition to boasting spectacular vintages year after year, this winery also is an idyllic location for weddings. This venue transports couples, their bridal party, and their guests throughout the property as the day progresses. For example, the team and their bridal party can access the Farmhouse before the event to get ready. It is a comfortable and welcoming location that sets the tone for the day. Then, the ceremony is hosted at one of several different outdoor sights, allowing couples to select a place that fits the style of their event. In addition, there are indoor ceremony locations for those who prefer to stay out of the elements. Once the ceremony is complete, the guests can enjoy the atmospheric Barrel Room or the gorgeous outdoor patio for cocktail hour. Finally, the reception is hosted at the Vineyard View Ballroom. This ballroom has large windows that offer panoramic views of the vineyard and the mountains in the distance. It brings the beauty of Virginia inside, allowing couples to enjoy an evening of romance with their guests.
The Vineyards & Winery at Lost Creek
Run by a couple who fell in love with wine while honeymooning in Bordeaux, The Vineyards & Winery at Lost Creek is a naturally romantic destination for a Virginia wedding. This winery features wines created entirely from the county's grapes. In addition, all wine is produced on location, so guests at the wedding can enjoy the freshest, most flavorful wine in the region.
Weddings at The Vineyards & Winery at Lost Creek are an all-inclusive affair. There are both bridal suites and groom's quarters on sight, which allows everyone to get ready for their day in a place that is both comfortable and convenient. In addition, the winery features a variety of ceremony sites, including many outdoor locations that showcase the best the winery has to offer. The reception location can accommodate up to 175 guests and be customized to meet the couple's tastes.
When couples visit this venue, they often realize there are limitless possibilities for their wedding portraits. From romantic shots in the quaint courtyard that features a fountain to candid images taken while strolling through the vineyards, photographers can use every facet of this venue to their advantage. If photographers are a top priority, couples will fall in love with this Virginia winery.
Sunset Hills Vineyard
The first vines were planted at Sunset Hills Vineyard in 1999, and over the last 20 years, it has flourished into a winery that has become a destination for locals and visitors alike. Sunset Hills Vineyard is a sprawling Virginia winery dedicated to sustainable farming practices and improving the community surrounding the vineyard.
Couples searching for a venue that will allow them to host a rustic yet charming wedding will quickly fall in love with Sunset Hills Vineyard. Most of the wedding ceremonies hosted at this venue are held outside, where couples can recite their vows in front of the rolling hills and sweeping vineyards that define the landscape. Receptions are held inside a barn originally built in the 1870s and have been restored to appeal to today's modern standards.
This particular photographic venue offers many options for couples who want to ensure they have plenty of wedding portraits to remember the most important day of their lives. Often, photographers begin the day by capturing images of the bride getting ready in the private Chandelier Room, where there's elegant stained glass and an incredible chandelier. Then, the photography tour around the property often continues as the photographer snaps candid shots of the couple kissing with romantic weeping willows in the background. But, of course, the best photos of the day often happen at sunset, when the colors of the fading sun are reflected off of the pristine pond located at the heart of the property.
Wedding photographers know that couples need to find a place to host their wedding where they feel comfortable and where their sense of style will shine through. This allows the newlyweds to feel at ease on their wedding day, creating candid photographs that capture the love and emotions of the experience.
If you are hoping to plan a wedding with a welcoming atmosphere that offers unique touches of sophistication, then a winery may be the perfect place.
Morais Vineyards
Morais Vineyards in Virginia is a beautiful wedding venue that offers stunning views of the Blue Ridge Mountains. The vineyard is situated on a hillside, providing a picturesque backdrop for your wedding ceremony and reception. In addition, the property includes a lush lawn area, perfect for hosting an outdoor wedding. The vineyard also has a spacious banquet hall, ideal for hosting a larger wedding. The hall features beautiful chandeliers and floor-to-ceiling windows that overlook the vineyard. In addition to the banquet hall, the property also has a private suite that can be used for wedding preparations. The suite includes a dressing room, bathroom, and sitting area.
Related Blog Pages:
Wedding Venues in Lessburg, VA
Loudoun County Wedding Venues 
Wedding Photography Styles