Best Wedding Mansion Venues in Maryland – Outdoor and Indoor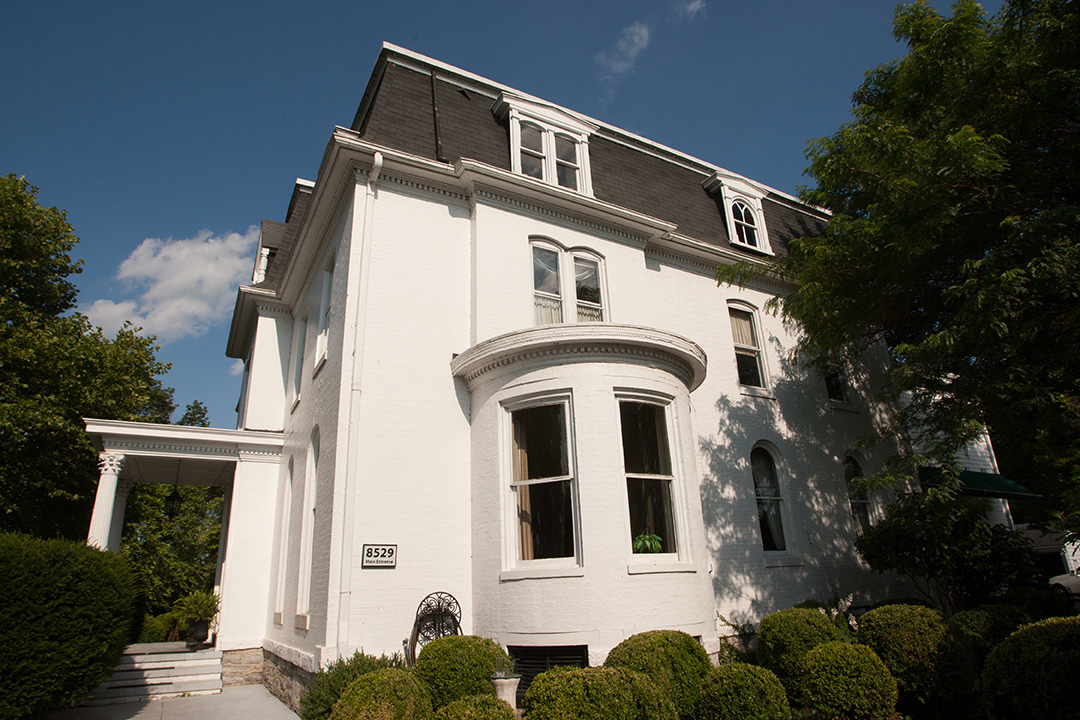 If you're looking for a beautiful and unique venue to host your wedding, Maryland is home to some of the country's most remarkable mansion wedding venues. From sprawling waterfront estates to grand historic homes, these captivating places provide breathtaking backdrops that will make a lasting impression on your special day. So whether you envision an intimate ceremony or a lavish celebration, Maryland has plenty of impressive venues to add luxury and elegance to your wedding experience. Each wedding venue is unique and has its special charm, making it the perfect setting for your once-in-a-lifetime day.
Picture your wedding ceremony in a luxurious mansion with a beautiful estate, outdoor gardens, and breathtaking architecture – all located within Maryland's unique landscape. Whether you are looking for an outdoor wedding reception in Charles County or historic wedding photos in Baltimore, Maryland, mansion wedding venues promise to make your special day unforgettable. Maryland has historic wedding venues to choose from, with many of them being authentic mansions. Couples looking for an unforgettable setting for their special day can plan their dream wedding at one of these venues with history embedded in its walls. 
For elegant wedding receptions in Maryland, there are many luxurious mansion venues to choose from. Grand staircases, lavish ballrooms, and plush decor make these mansions the ideal wedding reception sites. With expertly designed grounds and meticulously decorated interior spaces, couples have various options for a memorable and beautiful ceremony. From rustic landscapes to elegant event halls within luxurious mansion grounds, Maryland weddings can be made grand and sleek, no matter your budget. Make lasting memories at one of the many gorgeous mansion venues that Maryland has to offer!
Mansion Wedding Venues in Maryland
Ceresville Mansion
Address: 8529 Liberty Rd, Frederick, MD | Ceresville Mansion
Ceresville Mansion in Frederick, Maryland, is a magnificent historic wedding venue that will take your breath away. With its sprawling grounds and picturesque gardens, Ceresville Mansion provides a unique ambiance for an unforgettable wedding ceremony and reception. Dating back to the early 1800s, this majestic estate has witnessed generations of family gatherings and numerous celebrations. Today, couples can enjoy its timeless beauty and romantic atmosphere for their very own special day.
Glenview Mansion
Address: 603 Edmonston Dr, Rockville, MD | Glenview Mansion
Glenview Mansion in Maryland is an elegant wedding venue that offers couples the perfect setting to host their special day. Glenview Mansion has something to offer whether you are looking for a grand event or a more intimate gathering. From its lush gardens and stunning architecture to its amenities, this mansion will make your wedding day truly memorable.
Kentlands Mansion
Address: 320 Kent Square Rd, Gaithersburg, MD | Kentlands Mansion
From the moment you and your wedding guests step onto the luxurious grounds of Glenview Mansion in Maryland, you know that your special day is in for an unforgettable experience. With its picturesque views and elegant amenities, this venue has everything to ensure that your celebration will be extraordinary from start to finish. With a wide variety of spaces to choose from, such as a stunning terrace with a manicured garden, an expansive ballroom, or an intimate private library, you'll have everything on hand to create a truly breathtaking atmosphere.  
Gramercy Mansion
Address: 1400 Greenspring Vly Rd, Stevenson, MD | Gramercy Mansion
Gramercy Mansion is an elegant wedding venue located in Maryland. This historic venue dates back to the 1700s and features 18 lush gardens, a charming fountain, and a beautiful pond. The property has been tastefully updated to provide all the modern amenities needed for a special wedding day. In addition, couples will have access to professional event planners who can help guide them through every step of the wedding process. With elegant banquet halls and outdoor areas, Gramercy Mansion provides a beautiful backdrop for any occasion. From picturesque grounds to artistically crafted menus and creative decor options, this venue is guaranteed to impress – making it an excellent location for any wedding celebration.
Grey Rock Mansion
Address: 400 Grey Rock Rd, Pikesville, MD | Grey Rock Mansion
Grey Rock Mansion, located in Maryland, is a stunning and historic wedding venue that will provide couples with an unforgettable experience. This grand estate consists of several elegant reception rooms, including the popular Grand Reception Room. 
The Grand Reception Room features rich mahogany paneling that has been lovingly restored to its former glory. Couples can enjoy a dance or reception while enjoying the vintage style of this room. The room also offers guests ample space for their tables and chairs and plenty of natural light through the large windows. In addition to these luxuries, couples can take advantage of the gorgeous chandeliers which hang from the ceiling, adding a touch of class and luxury to any event.
The Mansion at The Valley Country Club
Address: 1512 Jeffers Rd, Towson, MD | The Mansion at The Valley Country Club
Situated in the rolling hills of Maryland, The Mansion at The Valley Country Club is an ideal wedding venue for anyone looking for a ceremony that beautifully combines modern luxuries and historic charm. This stunning venue features a recently renovated ceremony space boasting large windows with views of lush greenery that provide an ethereal backdrop for weddings. Couples will also enjoy the splendid and historic mansion, built in 1901 and still keeping its original architectural details and beauty. With all that The Mansion offers, it's no surprise that couples from near and far are using this breathtaking wedding venue to make their dream ceremony come to life.
Overhills Mansion
Address: 916 S Rolling Rd, Catonsville, MD 21228 | Overhills Mansion
Overhills Mansion offers modern and rustic features and is the perfect spot to make your big day even more special. From its picturesque backdrop to modern amenities, this venue has everything necessary for you to plan the perfect wedding. Not only do they have expansive outdoor spaces with modern landscape designs, but they also feature modern luxuries. In addition, they offer plenty of space to accommodate an unforgettable cocktail hour featuring beverages and snacks. So whether planning an intimate gathering of close family and friends or a grand affair with hundreds of guests, Overhills Mansion will be the perfect venue for your dream wedding.
The Engineers Club
Address: 11 W Mt Vernon Pl, Baltimore, MD | The Engineers Club
The Engineers Club in Maryland is an ideal wedding venue for traditional ceremonies. Located in the heart of Baltimore, couples can choose from a variety of spaces with varying sizes and styles to create a perfect atmosphere that matches their vision. However, the crown jewel of the club's venues is the Grand Ballroom, a magnificent space featuring intricate glass chandeliers, stunning decorative accents, and abundant natural light that serves as a stunning backdrop for your traditional wedding ceremony and reception. 
Historic Oakland Manor
Address: 5430 Vantage Point Rd, Columbia, MD | Historic Oakland Manor
Oakland Manor is a historic venue located in the heart of Maryland. It offers couples a unique, elegant backdrop for their outdoor wedding ceremonies. The manor house, built in the late 1800s and then renovated in 2018, sits atop rolling hills. The grounds offer stunning views of the surrounding countryside and provide an unforgettable setting for weddings or other special events. Couples have plenty of options when planning their perfect day at Oakland Manor: they can choose between two distinct outdoor venues—the grand lawn and garden area—both of which feature lush greenery, manicured gardens, and an enchanting pond. 
Complete the form to INSTANTLY view our prices & packages.
"*" indicates required fields