Waterfront Wedding Venues in Maryland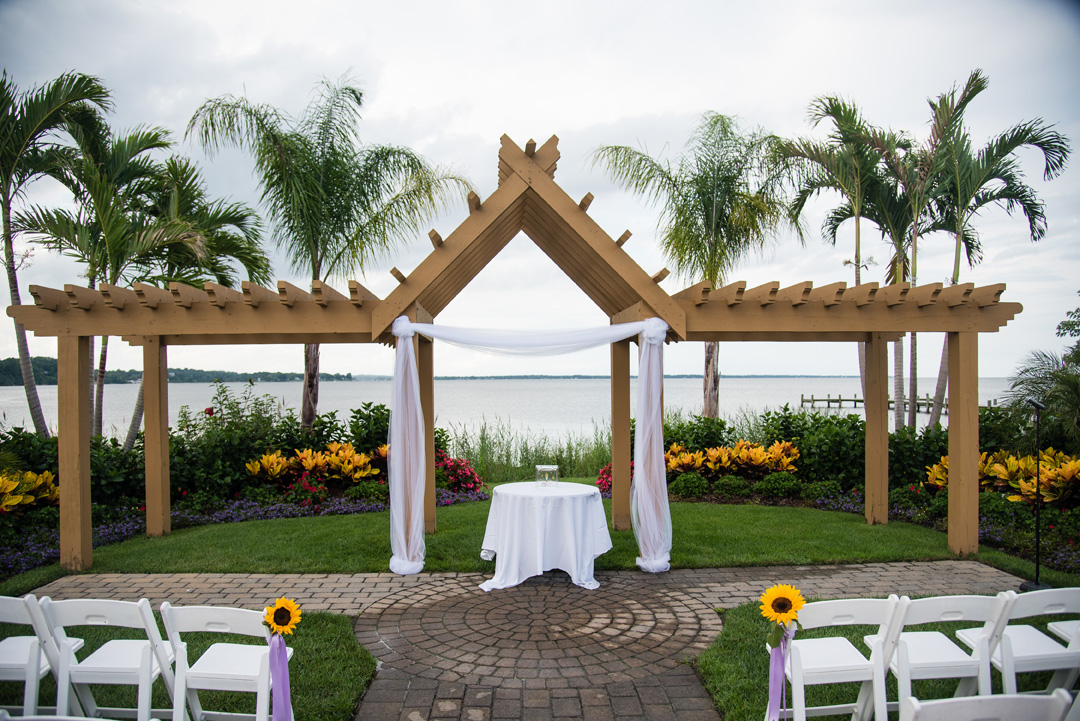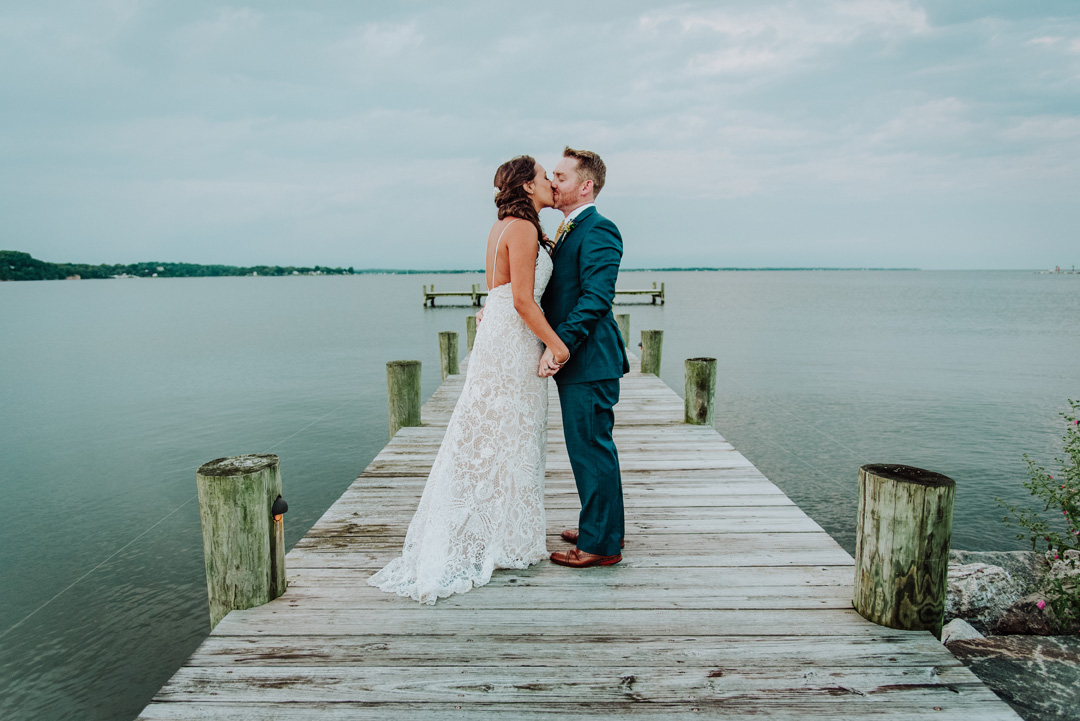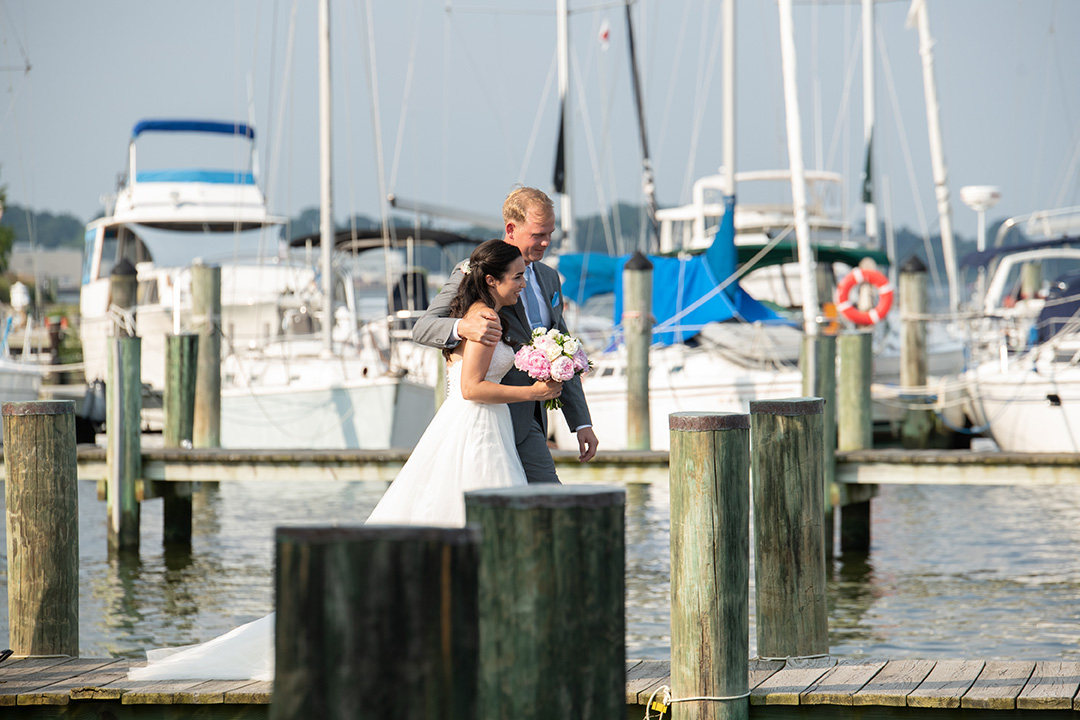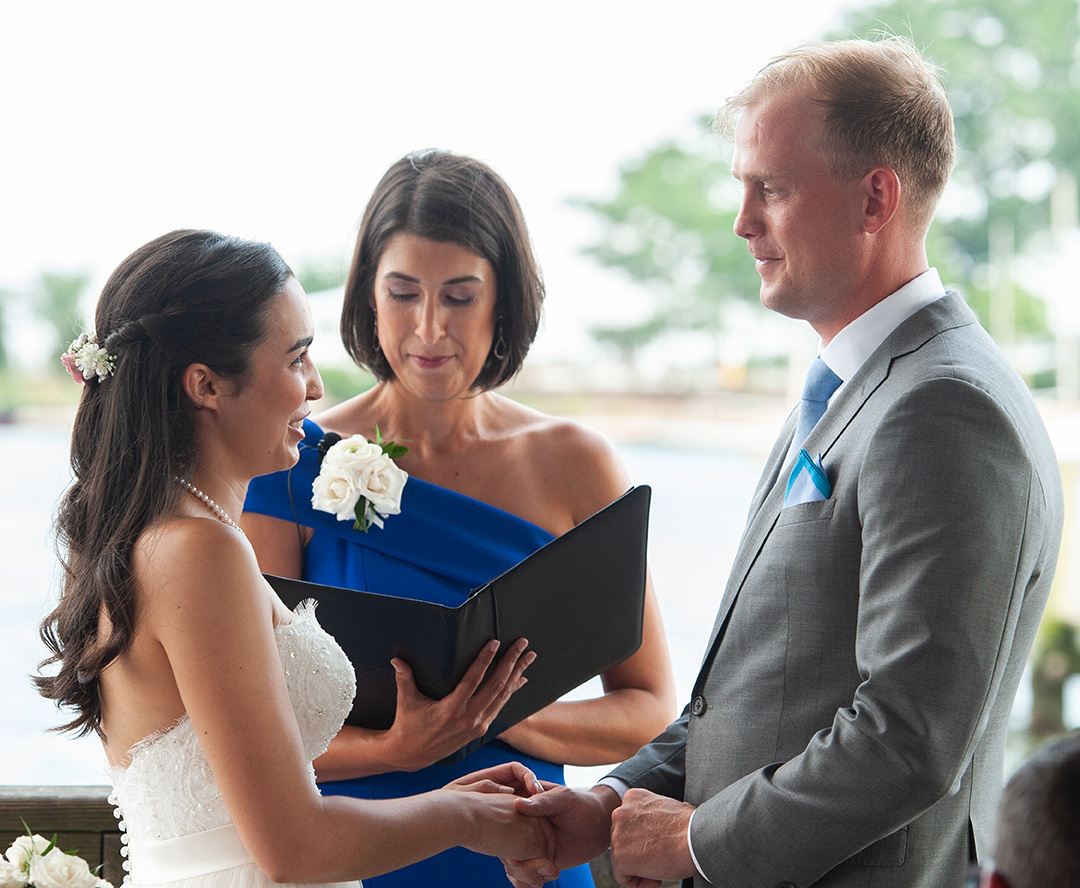 When it comes to waterfront weddings, Maryland has no shortage of beautiful wedding venues. And what could be more romantic than exchanging vows surrounded by the sparkling waters of the Chesapeake Bay or one of Maryland's many rivers? These unique venues offer beautiful views of the surrounding landscape and water, creating a picturesque backdrop for your wedding ceremony and wedding reception. 
Maryland is renowned for its stunning waterfront views, making Maryland wedding venues a perfect place to exchange vows and start your life together. Maryland's excellent range of waterfront venues offers a unique and magical setting for your once-in-a-lifetime occasion. With proximity to many beaches and rivers, Maryland has an abundance of wedding venues that will suit any pleasing backdrop for your special day. From enchanting bay views overlooking beautiful coves to marina-side ceremonies with exclusive access to the shoreline, Maryland wedding venues make a great, romantic option for couples tying the knot in style.
When deciding on a waterfront wedding venue in Maryland, there are a few things to remember. The first is the size of your wedding party. A smaller party may do better at a more intimate venue, while a larger party may need a space that can accommodate them comfortably.
Another thing to consider for your dream day is the type of waterfront setting you're looking for. For example, if you want a more rustic feel, then venues located on the Chesapeake Bay might be ideal. On the other hand, venues along the Potomac River might be better suited for a more glamorous affair.
Finally, keep your budget in mind when choosing a venue. Waterfront locations are pricier than other venues, so factor that into your decision-making process.
Wedding Venue
Many different waterfront venues are available in Maryland for couples planning a wedding. So whether you prefer an elegant yacht or a rustic river oasis, you can find the perfect venue to set the stage for your special day. These venues offer pristine views of the water and all of the amenities you need to throw a lavish celebration with your family and friends. So if you're looking to host a memorable wedding, look no further than one of Maryland's many scenic waterfront venues. With their unbeatable scenery and wide range of options, they are sure to make your big day truly unforgettable.
Here are a few waterfront wedding venues the state has to offer.
Bayfront Club
Bayfront Club in Maryland has all the stunning features you need for a special day like your wedding. Located conveniently on the Chesapeake Bay and surrounded by lush gardens, this luxuriously appointed venue will create memories that will last a lifetime. From two outdoor ceremony spaces, the Waterbury Terrace and Garden Patio, to a Classic Ballroom with an eastern-inspired décor scheme and breathtaking views, this lush waterfront property can host weddings of any size and style with ease. So whether you are looking for an intimate celebration or a grand gathering complete with dozens of family members and friends, Bayfront Club can accommodate all events according to your unique requirements.
The Chesapeake Bay Beach Club in Queenstown
The Chesapeake Bay Beach Club is one of the premier venues in Queenstown for hosting weddings. With its stunning waterfront location, gorgeous wedding spaces, and world-class event staff, the CBBC has quickly become the go-to choice for couples looking to make their special day truly memorable. Whether you envision an intimate ceremony on a private beach or a lavish reception for hundreds of family and friends, the CBBC has everything you need to make your day spectacular. And with wedding packages designed to suit every style and budget, there's no better place to start planning your dream wedding today.
Herrington on the Bay
Are you looking for a picturesque venue for your big day? Then look no further than the Herrington Harbour weddings in Maryland. This beautiful wedding venue offers stunning waterfront settings for exchanging vows and celebrating with friends and family. In addition, Herrington on the Bay provides expansive views of one of Maryland's most treasured natural resources. So whether you envision a significant, lavish event or an intimate gathering, the staff at Herrington Harbour will work with you to create a special day that perfectly matches your unique vision. Extensive planning resources and on-site coordinators make managing every aspect of the wedding process easy. In addition, their flexible pricing options ensure that every couple can enjoy this stress-free, one-of-a-kind experience.
The Annapolis Maritime Museum in Annapolis
Located on the scenic waterfront of Annapolis, the Annapolis Maritime Museum prides itself on being a premier venue for weddings and other special events. With its unique combination of breathtaking views and elegant architecture, this museum provides the perfect setting for your special day. Whether you are interested in holding a formal ceremony or an intimate banquet, the knowledgeable staff at the Annapolis Maritime Museum can help to plan every detail of your event. And with convenient nearby parking and catering options, this museum offers all the amenities to make your wedding unforgettable. So if you are looking for a beautiful location to celebrate your marriage, look no further than the Annapolis Maritime Museum.
The Maryland Yacht Club
The Maryland Yacht Club is one of the premier venues for weddings in the greater Baltimore area. With its remarkable views of the Chesapeake Bay, lush landscaping, and state-of-the-art facilities, this historic club provides a genuinely exquisite backdrop for any special occasion. In addition, couples who choose to host their wedding at the Maryland Yacht Club can take advantage of various services and amenities–including custom catering, event planning support, gorgeous decorations and linens, live entertainment and music, and much more. So whether you are planning a large or small wedding, it will surely be an unforgettable event when you choose to celebrate it at the Maryland Yacht Club. 
Silver Swan Bayside
Silver Swan Bayside is one of the premier wedding venues on Maryland's eastern shore. With sweeping views of the ocean and spacious lawns, Silver Swan provides a beautiful backdrop for any special event. But what makes Silver Swan stand out is the expert team of planners and coordinators who work tirelessly to ensure that every detail of your wedding or special event is exactly as you imagined it would be. From helping you choose the perfect location on the grounds to providing delicious catering services and arranging for all necessary rentals and decor, the team at Silver Swan puts their expertise to work to guarantee your special day is one you will never forget.
Oaks Waterfront Inn
This historic inn boasts beautifully renovated rooms, perfect for hosting wedding receptions in a classic and timeless setting. The chic and sophisticated event spaces provide a stunning backdrop for your wedding, complete with floor-to-ceiling windows that offer spectacular water views. In addition, it contains guest rooms, each with a panoramic view of the water.
Blue Elk Vineyard
Blue Elk Vineyard is the perfect wedding venue for couples looking to celebrate their special day in natural beauty. This charming winery offers many lovely wedding options, including a gorgeous outdoor wedding lawn and chic indoor spaces. Whether looking for an intimate gathering or a grand affair, Blue Elk has everything you need to make your wedding unforgettable. Blue Elk Vineyard is the ideal setting for your big day, with its rolling vineyards as a backdrop and its expertly crafted wine as a centerpiece.
Bohemia Overlook
Located in picturesque North East, Maryland, Bohemia Overlook is one of the most beautiful wedding venues. Serving as a stunning garden and an open pavilion, this venue offers couples stunning views of the Chesapeake Bay and unparalleled flexibility in terms of event planning. Whether planning an intimate woodland wedding or a grand celebration with hundreds of guests, Bohemia Overlook has everything you need to make your special day truly remarkable. With ample space for both pre-wedding events and photos, convenient parking, and easy access to local accommodations.
Chart House in Annapolis 
At Chart House Annapolis, guests can enjoy breathtaking views of Spa Creek no matter where they are seated in the restaurant. Whether you are dining on the outdoor deck or in one of the elegantly appointed indoor dining areas, you will be treated to stunning views of the water and all the boats that pass by. Whether you're here for a special celebration such as a wedding or just a casual meal with friends, Chart House offers an experience unlike any other on Spa Creek. 
Luxury Boutique Hotel in Annapolis 
In downtown Annapolis's heart, Luxury Boutique Hotel is the premier destination for weddings and other special events. With beautifully landscaped grounds and luxurious accommodations, this elegant hotel offers an unparalleled experience for guests looking for a relaxing getaway or a special celebration. 
Swan Point Yacht and Country Club 
Swan Point Yacht and Country Club is a wedding venue located in Maryland. The club offers a variety of ceremony and reception locations, as well as on-site catering and event planning services. Swan Point Yacht and Country Club are situated on the banks of the Patuxent River, providing a scenic backdrop for weddings. The Riverview terrace is a popular spot for ceremonies, while the ballroom is a popular choice for receptions. 
Complete the form to INSTANTLY view our prices & packages.
"*" indicates required fields