Capital Romance: Your Ultimate Guide to Crafting a Memorable DC-Themed Wedding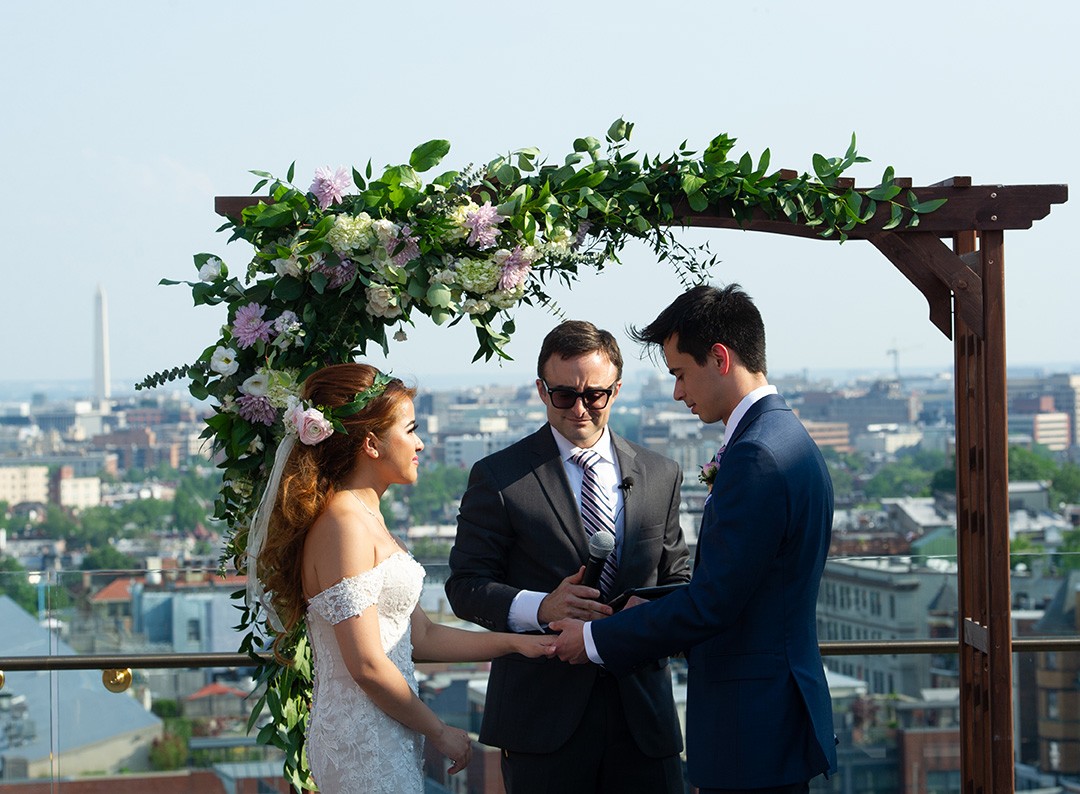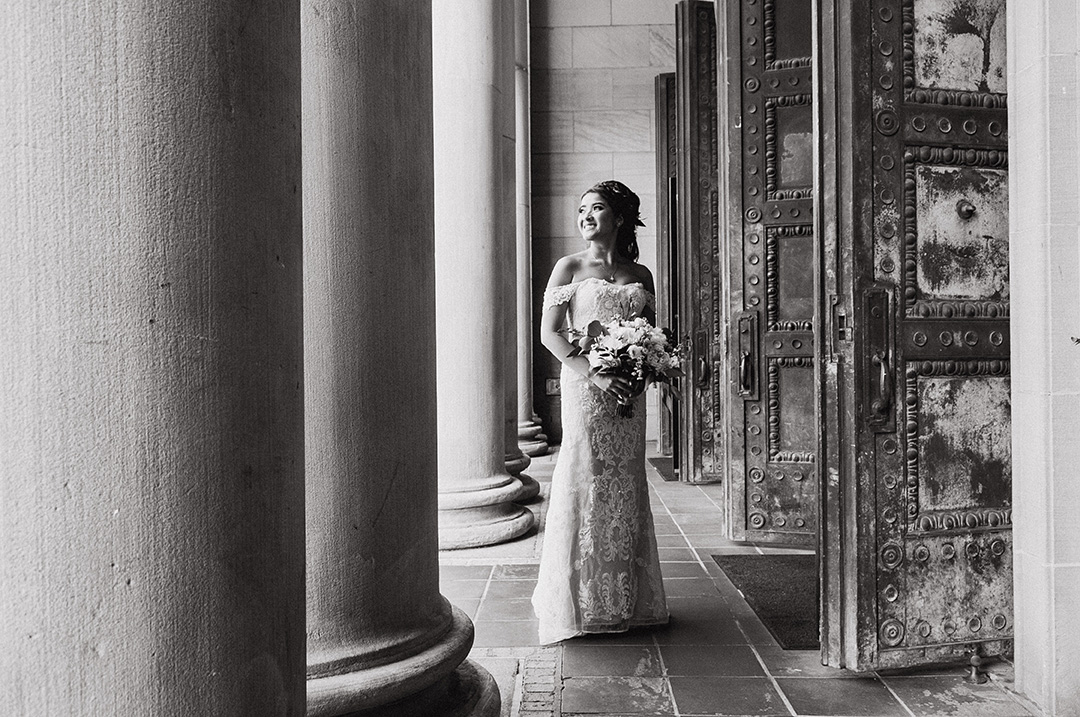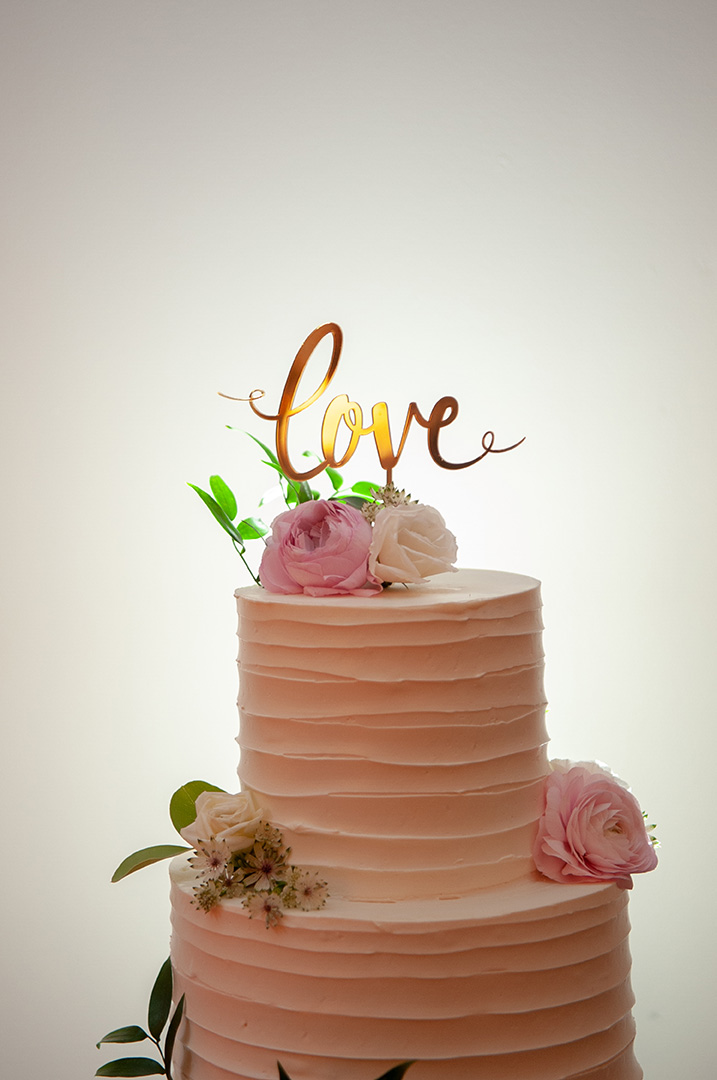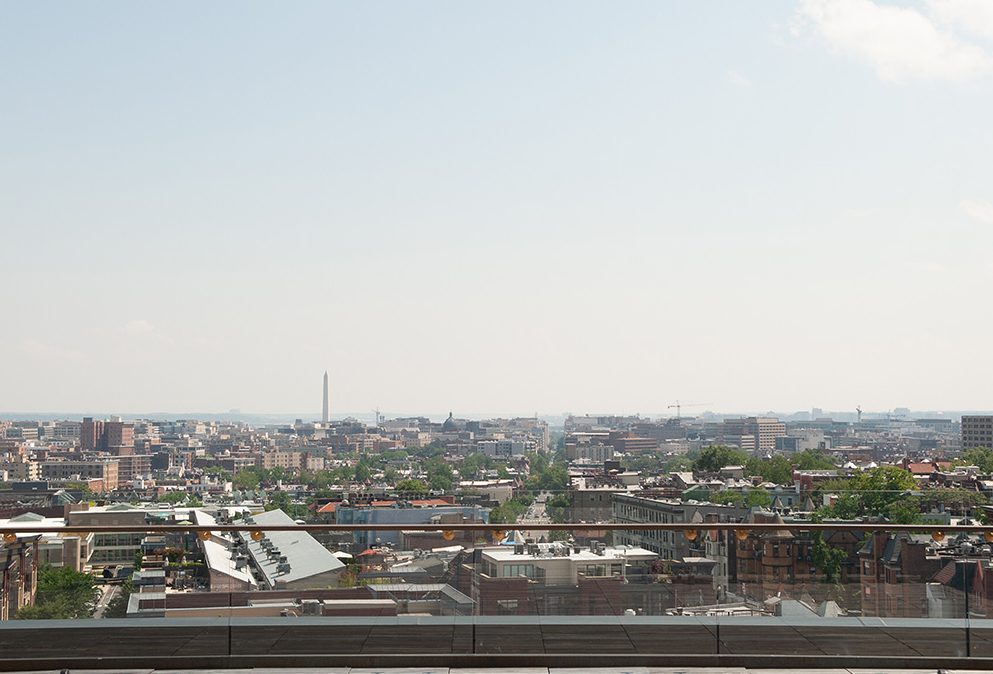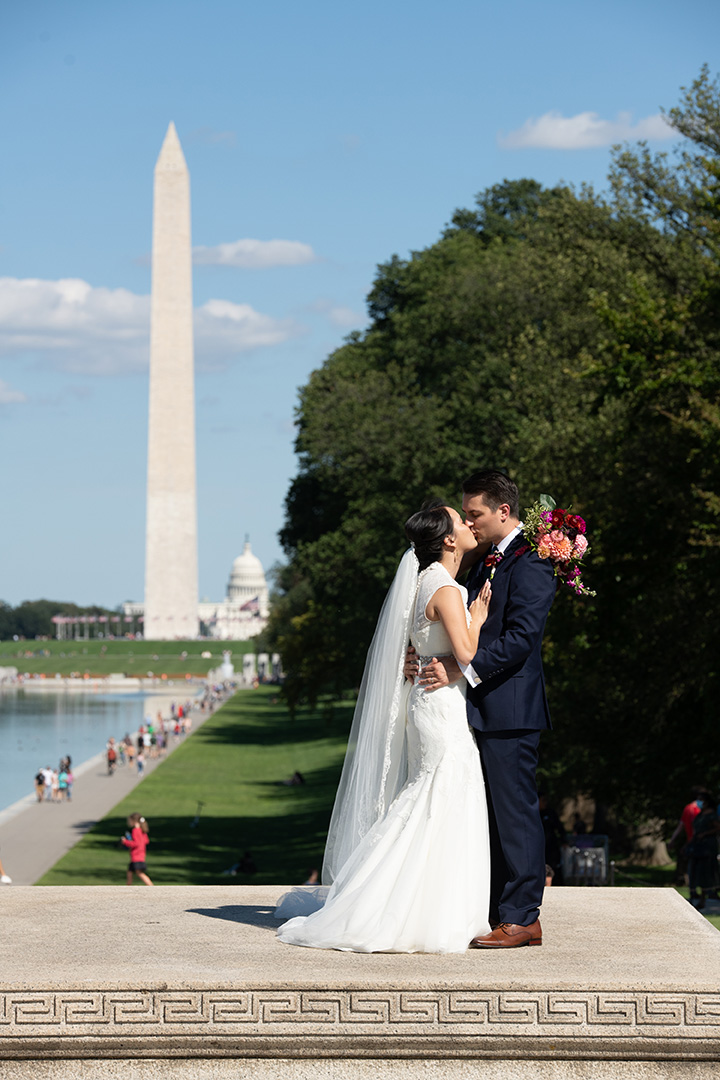 Weddings are beautiful canvases with love stories painted in vibrant romance and celebration hues. One way to add a stroke of personal touch and creativity to this canvas is through a thematic representation – a unique narrative that encapsulates the essence of the couple's journey together, manifested in various wedding ceremony elements. In essence, a themed wedding is a cohesive narrative woven through the fabric of your big day, reflected in everything from attire to venue decorations, offering a rich, immersive experience to the newlyweds and their guests alike.
A personalized wedding theme takes this idea a step further by tuning into the frequencies of the couple's individual and shared experiences, preferences, and dreams. It allows the union to resonate on a deeper, more personal note, echoing the subtleties of their love story while possibly paying homage to elements of their cultural, historical, or geographical nuances.
Recently, a noticeable gravitation towards more unique and local-centric wedding themes has been noticed. Couples are increasingly rooting their celebrations in the rich tapestry of a specific locale's culture, history, and natural beauty, giving their wedding a unique personality and flair. These localized themes offer a rich source of inspiration and encourage couples to explore and integrate the essence of a place that holds special meaning or fascination for them.
Choosing a DC wedding theme taps into this emerging trend beautifully, offering an opportunity to weave the rich cultural tapestry, historical grandeur, and vibrant energy of Washington, DC, into your wedding day. As we navigate through the paths of selecting and incorporating a DC wedding theme, we invite you to explore the myriad ways in which the heart of the United States can find a place in your heart as you say, "I do." Let us guide you in crafting a wedding that celebrates your love and is a tribute to a city that embodies unity, diversity, and grandeur, making your big day truly monumental.
Why Choose a DC Wedding Theme
Significance of Washington DC as a Wedding Backdrop
Washington, DC, the capital city of the United States, harbors a rich tapestry of history, culture, and political significance. Its majestic monuments, historic landmarks, and beautiful gardens present an unparalleled wedding backdrop. The city provides picturesque settings, a sense of gravitas, and elegance, courtesy of its neoclassical architecture and significant historic sites. Choosing DC as your wedding backdrop connects your union to a place where history is woven into the very fabric of the streets, offering an iconic and timeless setting to begin your married life.
How a DC Wedding Theme Can Make Your Wedding Unique
Incorporating a DC wedding theme means creating a wedding experience that is both personal and exquisite. The city's distinctive blend of classic and modern elements offers many ways to make your wedding stand out. From integrating symbols of American heritage into your wedding decor to choosing a historic venue, a DC theme provides a rich palette to paint your love story. Furthermore, by incorporating local traditions, cuisines, and music, you can craft a wedding celebration that reflects your journey and pays homage to the vibrant culture and spirit of Washington, DC, making your wedding a truly memorable experience.
Inspiration Sources for a DC Theme
When it comes to drawing inspiration for a DC wedding theme, the options are bountiful. Here are some avenues you might explore:
Historic Landmarks and Monuments

: The Lincoln Memorial, The White House, or the United States Capitol can inspire your venue or photo backdrops.

Cultural Elements

: You might draw inspiration from the numerous museums, galleries, and cultural festivals that the city hosts, showcasing the rich cultural diversity of DC.

Nature and Gardens

: The cherry blossoms that adorn the city every spring can be a beautiful motif to integrate into your wedding theme.

Local Art and Music Scene

: Incorporating elements from the vibrant local art and music scene can add a contemporary and lively touch to your wedding.

Literature and Cinema

: Works of literature and films set in DC can be creative inspirations, helping you weave a narrative that resonates with the city's spirit.
Remember, the key to a successful themed wedding is to seamlessly blend personal touches with elements that echo the essence of Washington, DC, creating a harmonious and distinctive wedding experience.
Getting Started with Your DC Wedding Theme
Assessing Your Connection with Washington, DC
Before diving into the intricacies of planning, it's crucial to understand your and your partner's connection to Washington, DC.
Shared Memories

: Perhaps you had your first date by the Reflecting Pool, or you both share fond memories of picnics at the National Mall. These shared experiences can be the foundation of your theme.

Historical or Political Connection

: If you or your partner have ties to the political scene, the significance of Washington, DC, as the nation's capital, could be a driving factor in your theme choice.

Cultural Resonance

: Maybe the art, the music, or the city's rich tapestry of diverse cultures draws you. Reflect on what aspects of DC culture resonate most with your personal story.
Understanding the Elements That Make Up a DC Wedding Theme
A DC wedding theme isn't just about the prominent iconic landmarks and capturing the city's spirit. Here are some components to consider:
Landmarks and Monuments

: Integrating designs or images of places like the Washington Monument, Capitol Building, or Smithsonian museums.

Local Flora

: Think cherry blossoms, which could inspire everything from your wedding color palette to the floral arrangements.

Historical Touches

: Consider vintage postcards of the city as your table placeholders or a replica of the Declaration of Independence as a guest book.

Local Cuisine

: Incorporate iconic DC foods or dishes inspired by the diverse range of cultures in the city.

Cultural and Artistic Elements

: Pay homage to DC's rich arts scene, from jazz music to the works showcased in its various museums.
Setting a Budget for a Themed Wedding
Budgets can vary widely, like any wedding, and a DC-themed wedding is no exception. Here's how to manage your finances effectively:
Venue Selection

: Opting for a venue in the city might be pricier than one on the outskirts. Consider the location's significance versus cost when making a choice.

Decor and Props

: While it's tempting to go all out with thematic elements, decide on a few essential items or areas where you'd like to splurge and where you can save. For instance, you might prioritize a cherry blossom archway but choose more straightforward table settings.

Attire and Accessories

: Decide if you want your attire to echo the theme, such as incorporating colors reminiscent of DC's landmarks or symbols.

Other Elements

: Consider costs for themed invitations, wedding favors, entertainment, and other minor elements contributing to the overall ambiance.
Remember, while the theme sets the mood, the wedding reflects your love story. Make choices that resonate with your connection to Washington, DC, and prioritize elements that hold the most meaning for both of you.
Choosing the Right DC Wedding Venue
Iconic Washington DC Venues
Washington, DC, boasts many venues with historical elegance, urban charm, and cultural significance. Some iconic options include:
The National Mall

: Ideal for outdoor weddings, offering a grand backdrop of monuments and memorials.

Historic Mansions and Estates

: Such as the Anderson House or Dumbarton House, which ooze old-world charm.

Museums

: Spaces like the National Museum of Women in the Arts or the Smithsonian Castle offer a unique setting with a cultural touch.

Rooftop Venues

: Offering panoramic city views like The Observatory at America's Square are perfect for evening receptions.

Historical Hotels

: The Willard InterContinental or the Hay-Adams blend luxury and history.
Tips for Selecting a Venue that Aligns with Your Theme
Prioritize Significance

: Choose a venue with personal or thematic significance rather than just aesthetic appeal.

Logistical Considerations

: Think about the accessibility of the venue for guests, availability of parking, and capacity to host your guest count.

Available Amenities

: Some venues might offer packages that include catering, decorations, or even accommodations. Consider what's included in the venue price.

Season and Timing

: If you're considering an outdoor venue, keep the city's seasonal changes in mind, especially the picturesque cherry blossom season.
Venue Decoration Ideas to Complement the DC Theme
Decorating your venue to reflect the DC theme can enhance the ambiance. Some ideas include:
Landmark Table Settings

: Design your table settings or name cards inspired by DC landmarks. For instance, each table could represent a different monument or museum.

Cherry Blossom Centerpieces

: Incorporate cherry blossom branches in tall vases as centerpieces, echoing the city's iconic springtime beauty.

Historical Touches

: Use replicas of historical documents as table runners or vintage city postcards as wall decor.

Local Art Displays

: Showcase artwork or sculptures echoing the style in DC's galleries and museums.

Lighting

: Use ambient lighting to highlight areas of the venue and perhaps project silhouettes or images of iconic landmarks onto walls or dance floors.
Selecting the right venue and adorning it with thematic decorations is crucial in setting the mood for your DC-themed wedding. Whether you opt for a grand historic venue or a more intimate urban setting, ensure that every element chosen resonates with your love story and the essence of Washington, DC.
Incorporating the DC Theme into Wedding Attire
Bridal and Groom Attire Inspired by DC Culture and History
When thinking about your wedding attire, you can incorporate elements that echo the history and culture of DC. Here are some ideas:
Bridal Wear

: Consider a bridal gown inspired by the elegant gowns in the Smithsonian's First Ladies' collection, or perhaps a gown in the soft hues of cherry blossoms for a spring wedding.

Groom Attire

: The groom can opt for a classic, presidential-style suit. Consider incorporating small accessories with DC icons like cufflinks shaped like monuments or memorials.

Historic Flair

: For a touch of historic flair, consider adding elements from different eras represented in DC's history into your attire, like a vintage brooch or tie pin.
Suggested Attire for Wedding Party and Guests
Guide your wedding party and guests to align with the theme through their attire:
Wedding Party

: Consider having bridesmaids in dresses inspired by the city's famous cherry blossoms, with groomsmen in suits that reflect the formality and elegance of DC's historic districts.

Guest Attire

: Suggest a dress code that echoes the city's vibe – perhaps a cocktail attire with political chic or outfits inspired by different eras of DC's rich history.

Children

: If children are at the wedding party, dress them in adorable miniature versions of presidential suits or first lady dresses.
Accessories and Accents to Complete the DC Look
Adding accessories and accents can complete the DC look:
Floral Accents

: Incorporate flower arrangements or bouquets that include cherry blossoms or roses, which are the official flowers of the United States.

Jewelry

: Think of adding jewelry pieces that incorporate elements of DC – perhaps a necklace with a pendant shaped like DC's geographical outline or a piece inspired by the architecture of the city's famous landmarks.

Shoes

: Consider having custom shoes that incorporate the DC theme – for instance, a delicate cherry blossom embroidery on the bridal shoes or cufflinks depicting famous monuments for the groom.

Hair Accessories

: For a spring wedding, consider hair accessories adorned with artificial cherry blossoms or pearl accessories echoing the grandeur of the city's historic sites.
Incorporating the DC theme into the wedding attire can be a subtle yet powerful way to tie the city's essence into your big day. From the bridal and groom attire to the accessories and accents, each element can be a nod to the rich culture and history of Washington, DC, adding depth and personal touch to your wedding celebrations.
DC Themed Wedding Decorations
Choosing a Color Scheme Inspired by the City
Selecting a color palette that resonates with Washington, DC, can set the stage for a cohesive and immersive theme. Here are a few options:
Cherry Blossom Hues

: A palette of soft pinks, whites, and greens to reflect the iconic cherry blossoms that adorn the city every spring.

Patriotic Palette

: Incorporate a sophisticated blend of navy, red, and white, drawing inspiration from the American flag and the political significance of the city.

Monumental Tones

: Choose neutral tones such as marble white, charcoal gray, and hints of gold, reflecting the city's grand monuments and historic buildings.
Ideas for Table Settings and Centerpieces
Creating table settings and centerpieces that echo the DC theme can add a special touch to the wedding:
Landmark-Inspired Place Cards

: Use place cards shaped like famous DC landmarks or miniature replicas as table centerpieces.

Historical Document Runners

: Consider using replicas of historical documents like the Constitution as table runners, adding an educational and interactive element to the decor.

Cherry Blossom Centerpieces

: Create stunning centerpieces using cherry blossom branches, complemented by candles or fairy lights to add a warm glow to the setting.

Cultural Displays

: Incorporate small displays of art or sculptures representing different cultures in the diverse city of DC.
Tips for Selecting Flowers and Other Decorations
When it comes to choosing flowers and other decorations, keep the following tips in mind:
Seasonal Flowers

: If possible, choose flowers that are in season in the DC area to add a touch of local flavor and sustainability to your wedding.

Iconic Florals

: Besides cherry blossoms, consider integrating roses, the national flower, or even the American Dogwood, the state flower of Virginia, which is close to DC.

Interactive Installations

: Consider creating interactive installations, such as a miniature National Mall that guests can stroll through during the cocktail hour, offering decoration and entertainment.

Lighting

: Use lighting strategically to highlight venue areas or project images of DC landmarks onto walls or dance floors, adding a dramatic and thematic touch to the ambiance.
Incorporating a DC theme into your wedding decorations can be a delightful way to celebrate the capital city's beauty, history, and culture. From the color scheme to the centerpieces and floral selections, each element can create a vivid and immersive narrative that honors the essence of Washington, DC.
Incorporating DC Flavors into Your Wedding Menu
Popular DC Cuisine to Feature in Your Wedding Menu
A wedding menu inspired by DC's culinary scene can be a feast for the eyes and the palate. Here are some popular DC cuisines to consider:
Half-Smokes

: A type of sausage that is a local specialty, these could be served as appetizers or hors d'oeuvres.

Chesapeake Bay Seafood

: Feature dishes that include ingredients like blue crab and oysters, staples in the DC area.

Mumbo Sauce

: Incorporate this DC-originated spicy, sweet, and tangy sauce in some of your dishes to give an authentic taste of the local cuisine.

Ethnic Foods

: Considering DC's diverse population, it might be fitting to include a range of dishes representing the various cultures present in the city.
Themed Wedding Cake Ideas
The wedding cake can be a central element that echoes the DC theme. Here are a few ideas:
Cherry Blossom Cake

: A cake adorned with edible cherry blossoms can be a visual and a culinary treat.

Monumental Cake

: Consider a cake designed to resemble a famous DC monument, or have a tiered cake with each layer representing a different landmark.

Historic Document Cake

: A cake designed to resemble an important document, like the Constitution or the Declaration of Independence, can be a talking point and fit in seamlessly with the theme.

Cultural Fusion Cake

: Given DC's diverse cultural scene, consider a cake incorporating flavors from different cultures, making a bold culinary statement.
Beverage Options Inspired by the DC Area
To quench the thirst of your guests, you can offer beverages that have a connection to the DC area:
Local Breweries and Wineries

: Serve beers and wines from local breweries and wineries, giving a taste of the region's finest.

Cherry Blossom Cocktails

: Create a signature cocktail for your wedding that incorporates cherry blossom syrup, which can be a hit, especially for spring weddings.

Presidential Beverages

: Offer a range of past presidents' favorite cocktails, adding a touch of history to the drink menu.

Non-Alcoholic Options

: Don't forget to include non-alcoholic options inspired by local flavors, such as a refreshing mint lemonade, which is a nod to the famous DC community gardens.
Your wedding menu is an opportunity to showcase the diverse and rich flavors that DC has to offer. From popular local cuisines to a themed wedding cake and beverages, each element on the menu can be a tribute to the city's culinary heritage, offering a feast that is both thematic and delicious.
Additional Elements to Consider for a DC-Themed Wedding 
 DC Themed Wedding Invitations
Setting the tone for your wedding starts with the invitations. Incorporate the DC theme into your wedding invitations with these ideas:
Landmark Illustrations

: Incorporate illustrations or silhouettes of iconic DC landmarks on your invitation cards to instantly evoke the city's essence.

Historical Documents Style

: Design your invitations to resemble historical documents, complete with calligraphy and vintage stamps, giving a nod to the city's rich history.

Cherry Blossom Motifs

: Use cherry blossom motifs as a background or border on your invitations for a delicate and local touch.

Patriotic Color Scheme

: Consider using a color scheme inspired by the American flag, bringing in a subtle patriotic element.
Entertainment and Music with a DC Flavor
Your wedding entertainment and music can also carry the DC theme; here are some ways to do so:
Local Bands and Musicians

: Hire local bands or musicians specializing in genres that have roots in DC, like go-go music or jazz.

Historical Reenactments

: Consider having entertainers perform reenactments or skits depicting significant moments in DC's history during the reception.

Monumental Photo Booth

: Set up a photo booth with props and backdrops featuring DC landmarks, offering fun entertainment for guests.

A Night Under the Stars

: If your venue allows, set up telescopes for guests to enjoy stargazing, a nod to the Smithsonian's National Air and Space Museum.
Wedding Favors Inspired by the DC Area
Thank your guests with wedding favors that have a DC touch:
Miniature Landmark Replicas

: Gift guests miniature replicas of DC landmarks as keepsakes from your special day.

Local Products

: Include local products such as DC honey, chocolate, or wine, showcasing the rich produce of the area.

Cherry Blossom-Inspired Items

: Consider cherry blossom-inspired items like scented candles or soaps, allowing guests to take a piece of DC's iconic beauty home with them.

Customized Postcards

: Provide customized postcards featuring DC's scenic views, perhaps with a personal note or quote, as a memorable token.
Remember, infusing your wedding with a DC theme goes beyond just the visuals; it extends to the entertainment, music, and even the tokens of appreciation you offer your guests. Keeping the theme consistent throughout these elements will ensure an immersive and memorable DC wedding experience for you and your guests.