D.C. Weddings on a Budget: Celebrating Love without Breaking the Bank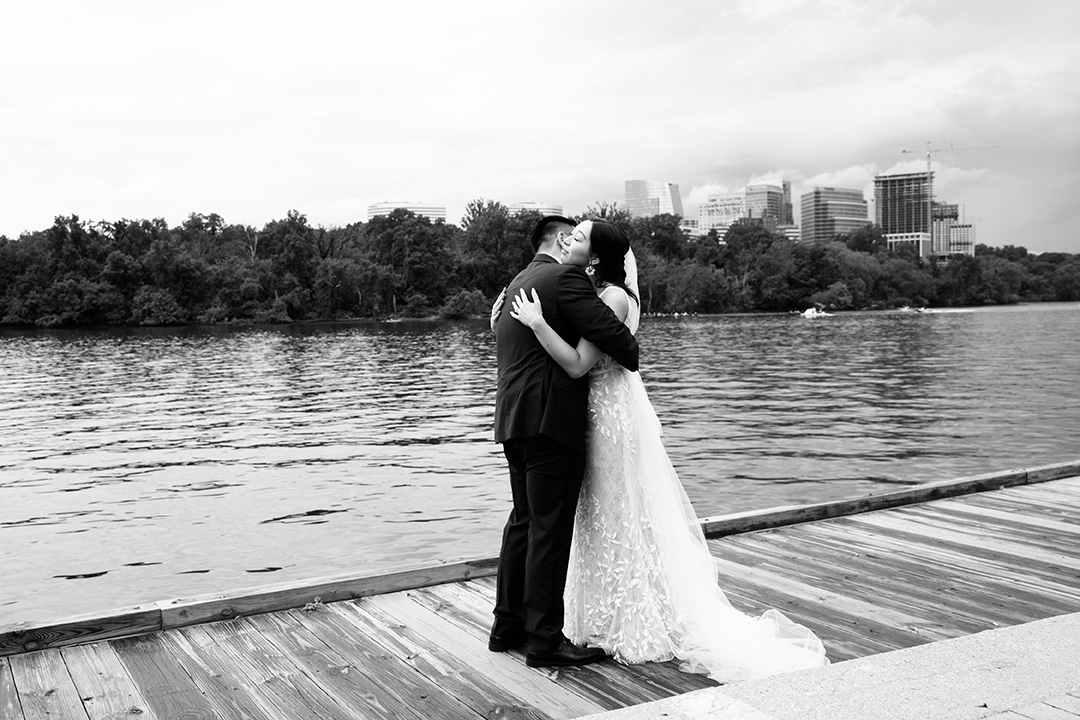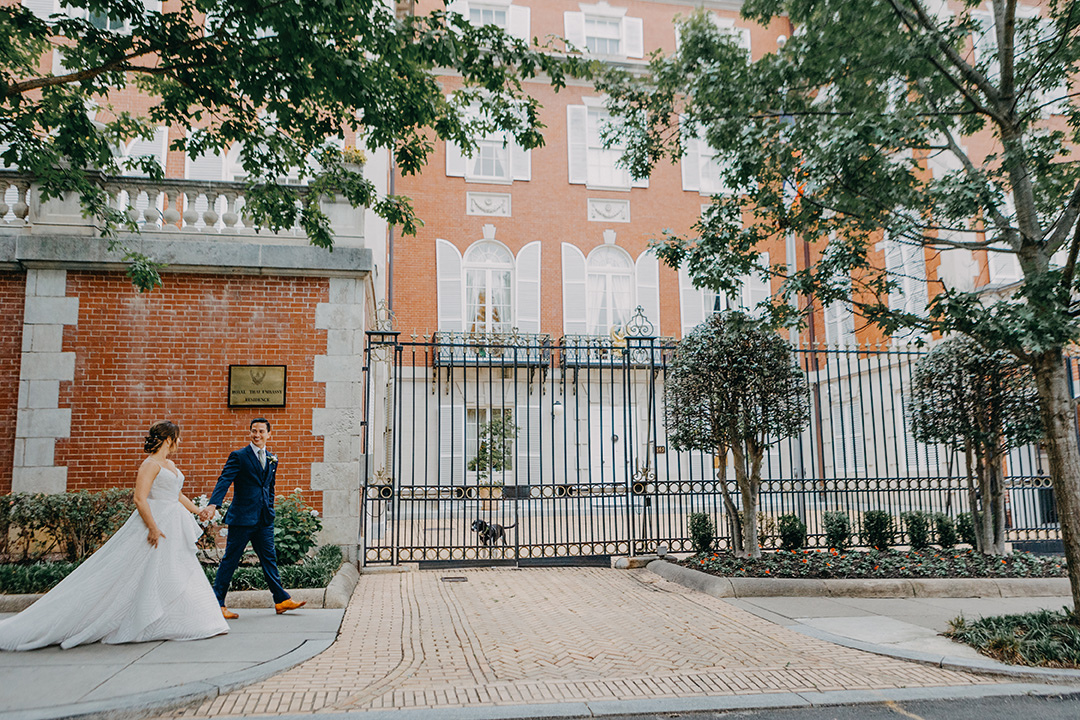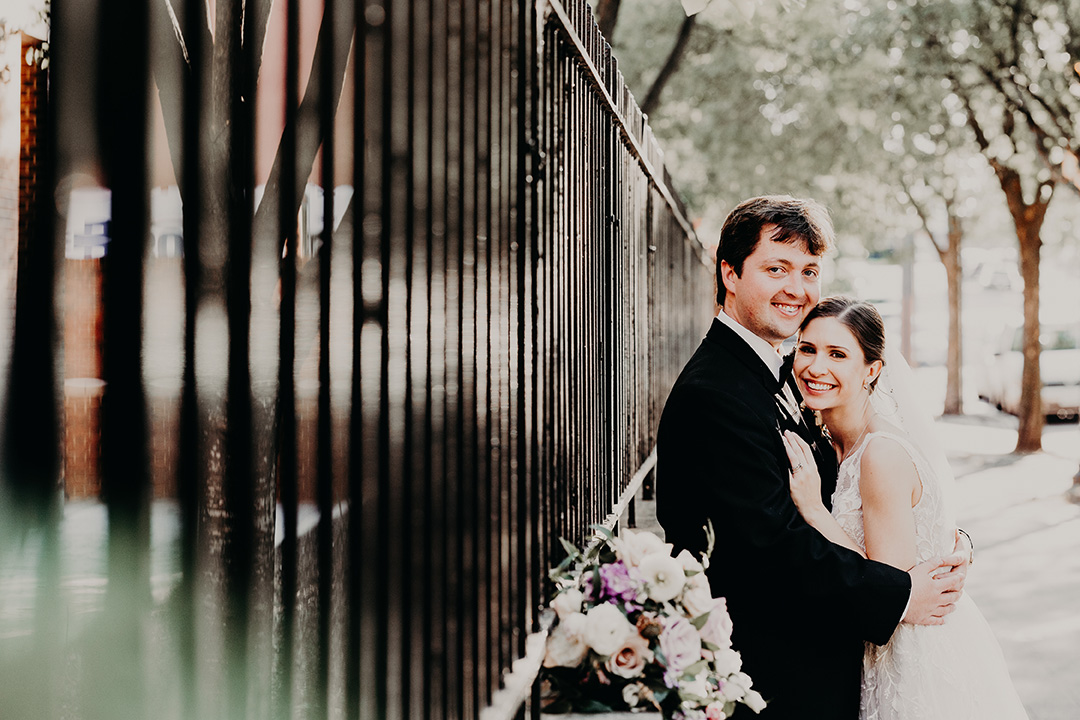 Washington, D.C., often heralded as the nation's seat of power, is renowned for its historic landmarks, political prowess, and reputation as one of the pricier cities to reside in or even host an event. The tree-lined streets, iconic monuments, and the Potomac River's gentle ebb might paint a picture of luxury, making many assume that celebrating special occasions here, especially a wedding, would surely mean breaking the bank. However, beneath this veneer of grandeur lies a plethora of hidden gems and opportunities. The truth is planning a dream wedding in the heart of the capital doesn't necessarily require a dream budget. Whether it's the charming nooks waiting to be discovered or the myriad of cost-effective choices available, D.C. offers every couple the chance to celebrate their love story in style without compromising their financial peace of mind.
Affordable Venues in Washington, D.C.:
Washington, D.C., is a city of grandeur and history, often associated with high-profile events and grand celebrations. However, beneath its majestic facade, the capital city holds a multitude of affordable venues that are perfect for couples seeking to tie the knot without stretching their budget.
Public parks in the city offer fresh air for those looking for an outdoor venue. The iconic National Mall, flanked by monuments and green expanses, provides a historically rich setting that would add depth and meaning to any wedding ceremony. Imagine exchanging vows with the Capitol or the Washington Monument standing tall in the backdrop. Similarly, the serene ambiance of Meridian Hill Park, with its cascading fountains, and the natural haven of Rock Creek Park make them ideal for intimate wedding ceremonies or even picturesque receptions. Opting for these public spaces ensures scenic views and comes with the advantage of being cost-effective. However, it's essential to check the regulations, obtain the necessary permits, and be mindful of any restrictions.
Moving away from the natural settings, local community centers in D.C. offer another feasible avenue. These spaces are often overlooked, but they hold the potential to be transformed into perfect wedding venues. With well-maintained interiors and occasionally available outdoor areas, community centers provide a blank canvas for couples to bring their wedding visions to life. Renting these spaces is economical, and the cost is just a fraction of traditional wedding venues. Additionally, hosting an event at a community center can have the feel-good factor of giving back, as many centers serve as hubs for community activities and development.
For those couples who prefer a unique and offbeat setting, Washington, D.C., doesn't disappoint. The city is home to numerous art galleries, which can serve as contemporary settings for wedding events. With art pieces as your backdrop, the atmosphere can be cultured and modern. Small museums scattered around the city offer another interesting venue choice. These places can immerse your guests in captivating stories, history, or specialized knowledge, making the wedding a memorable experience. D.C.'s historic homes, often tucked away in quieter neighborhoods, are gems waiting to be discovered. They come with their tales, architectural beauty, and an old-world charm that can add a layer of elegance to any wedding.
Affordable Dress and Suit Options in Washington, D.C.:
While planning a wedding, selecting the perfect dress or suit can often come with challenges, mainly when working within a budget. However, in a city as diverse and resourceful as Washington, D.C., there are many options for couples seeking stylish attire without the hefty price tag.
Consignment Shops:
One of the rising trends in sustainable and budget-friendly fashion is the hunt for "pre-loved" or gently-used garments. Washington, D.C., with its eclectic blend of history and modernity, hosts a range of consignment shops and boutiques that cater to this trend. These stores offer a curated collection of beautiful wedding dresses that have been previously worn yet are in impeccable condition. Opting for a dress from these boutiques supports the sustainable fashion movement and allows brides to don designer pieces without the designer price tags. For grooms, many of these shops also carry high-quality suits and tuxedos, which can be tailored to fit perfectly. Given D.C.'s transient population, with diplomats, politicians, and professionals frequently moving in and out, the city's second-hand fashion market often gets replenished with high-end and unique pieces, making it a treasure trove for bargain hunters.
Rentals:
The concept of owning every piece of clothing, especially the ones worn for singular occasions, is gradually evolving. This shift is evident in the growing popularity of rental platforms. For many couples, renting a wedding dress or suit makes perfect sense, given that these garments are typically worn just once. Several online platforms and local D.C. boutiques offer rental services where one can choose from a wide range of designer dresses and suits. This option allows couples to wear their dream outfits from high-end designers and eliminates the concern of storage post-wedding. Additionally, with the fashion industry being one of the significant contributors to environmental issues, renting instead of buying can be an eco-friendly choice.
In the grand tapestry of wedding planning, choosing the perfect attire is undeniably one of the highlights. With the multiple affordable options available in Washington, D.C., couples can look their best as they embark on this new journey together without straining their wallets. Whether opting for a dress with a story from a consignment shop or a rented designer piece, the focus remains on celebrating love, looking radiant, and feeling confident on the big day.
Budgeting Hacks for a D.C. Wedding:
The allure of a wedding in Washington, D.C., is undeniable with its blend of history, charm, and metropolitan appeal. But like any major city, hosting a wedding in the capital can come with a sizable price tag. However, with some ingenuity and strategic planning, couples can navigate the financial demands of their big day without compromising on the essence of their celebration. Here are some savvy budgeting hacks tailored for a D.C. wedding:
Digital Invitations:
In the age of technology, digital invitations have emerged as a chic and cost-effective alternative to traditional paper invites. By forgoing the costs associated with printing, embellishments, and postage, couples can direct those funds to other aspects of their celebration. Numerous online platforms now offer a myriad of elegant and customizable digital invitation templates that can match any wedding theme. Additionally, the process becomes more streamlined and environmentally friendly with instant delivery and real-time RSVP tracking. Given the tech-savvy nature of many D.C. residents and the city's transient international community, digital invites can be a fitting choice.
Public Transit for Guests:
D.C.'s Metro system, with its vast network, can be an efficient way for guests to navigate the city. Instead of splurging on private shuttles or car rentals, couples can harness the convenience of public transit. A thoughtful touch would be gifting guests a preloaded SmarTrip card to use for wedding-related travel and exploring the city's landmarks. This approach offers a unique D.C. experience and considerably reduces transportation costs. Moreover, with many of D.C.'s popular wedding venues close to Metro stations, this option is practical and budget-friendly.
Group Hotel Bookings:
Accommodation can be one of the more significant expenses for out-of-town guests. To ease this burden and secure a better deal, couples can consider blocking off a set of rooms in a hotel. Many hotels in D.C. offer discounted rates for group bookings. Not only do guests get to stay close to one another by reserving rooms in advance, fostering a more communal feel, but it also becomes more cost-effective for everyone involved. Additionally, some hotels may offer perks or complimentary services, such as a shuttle to the wedding venue or a breakfast buffet, as part of the group booking package.
Incorporating these budgeting hacks into wedding planning can make a notable difference in overall expenses. By embracing digital solutions, leveraging the city's infrastructure, and negotiating group deals, couples can have their dream D.C. wedding that's both memorable and financially smart.
Seasonal Considerations for a D.C. Wedding:
Washington, D.C., with its distinctive seasons, provides a unique canvas for weddings throughout the year. While each season brings its charm, they also have varying cost implications. Here are some considerations to keep in mind when planning a D.C. wedding that aligns with the rhythms of the city while being budget-conscious:
Off-Peak Weddings:
The demand for wedding venues often fluctuates with the seasons. Spring, with the iconic cherry blossoms, and fall, with its vibrant foliage, are typically peak wedding seasons in D.C. These times of the year, while undeniably beautiful, can also be more expensive due to high demand. On the other hand, winter, outside of the holiday season, sees fewer nuptial celebrations, making it an off-peak time. By considering a winter wedding, couples might find that many venues offer discounted rates. The city, blanketed in snow, can offer a magical and romantic ambiance.
Another consideration is the day of the week. Weekends, especially Saturdays, are prime for weddings, leading to premium pricing. Opting for a weekday celebration can result in considerable savings. For instance, a Thursday evening wedding or a Sunday brunch celebration can be unique and cost-effective.
Local Seasonal Flowers:
Floral arrangements are integral to wedding aesthetics, but they can also be one of the pricier decor elements. One way to manage these costs without compromising on beauty is to lean into the seasonal flowers available in D.C. Each season brings forth a variety of flora that can be incorporated into bouquets, centerpieces, and other decor elements.
For instance:
Spring:

 Cherry blossoms, daffodils, and tulips.

Summer:

 Roses, hydrangeas, and sunflowers.

Fall:

 Dahlias, marigolds, and chrysanthemums.

Winter:

 Poinsettias, holly, and evergreen sprigs.
Choosing in-season flowers ensures freshness and local relevance and is more affordable than flying in exotic or out-of-season blooms. Additionally, it's a nod to sustainability, supporting local growers and reducing the carbon footprint of transporting flowers.
When planning a D.C. wedding, understanding the seasonal dynamics can give couples valuable insights to make informed, budget-friendly choices. Whether it's the quiet romance of a snowy winter ceremony or the use of vibrant, locally sourced summer blooms, there are myriad ways to align wedding celebrations with the seasonal heartbeat of the capital city.
DIY Decor for a D.C. Wedding:
Adding personal touches to wedding decor can transform a venue into a space that genuinely resonates with the couple's unique story. In a city as resource-rich as Washington, D.C., there are plenty of opportunities for couples to embrace DIY decor solutions that are both budget-friendly and memorable. Here are some ideas to infuse character into your wedding day:
Local Craft Workshops:
Washington, D.C., with its thriving arts and crafts community, offers many workshops where couples can learn to create their wedding decor. Whether it's pottery classes for crafting centerpiece vases, calligraphy lessons for signage and place cards, or floral arrangement workshops, the city is teeming with opportunities to acquire new skills.
Attend a workshop with your partner, bridal party, or family members. Not only will you be crafting decor, but you'll also be creating memories and bonding over shared experiences.

Explore local art schools or community centers. They often host classes to guide you in creating unique pieces, ranging from fabric drapes to hand-painted decorations.

The handmade items in these workshops can add an authentic and heartfelt touch to the wedding ambiance, reflecting the couple's journey and effort.
Repurpose and Reuse:
In an age where sustainability is gaining momentum, repurposing and reusing items is both eco-friendly and economical.
D.C.'s many thrift shops are treasure troves for those with a keen eye. Vintage candle holders, eclectic vases, or antique trays can be transformed into unique decor pieces with creativity. These items often have character and can add a vintage charm to your wedding setting.

Online marketplaces, such as Craigslist or Facebook Marketplace, often have listings from other couples selling or giving away their wedding decor. It's a great way to find gently-used items like fairy lights, table runners, or decorative lanterns.

Don't hesitate to think outside the box. An old ladder can become a unique display shelf, while mason jars can be dressed up as centerpieces. The key is to see the potential in everyday items and imagine how they can be integrated into your wedding theme.
Incorporating DIY decor into your wedding doesn't just help in budget management but also allows for a personal and intimate touch that pre-made items might not offer. Through crafting workshops and the art of repurposing, couples can weave their own stories and personalities into the very fabric of their wedding day, making it a truly unique and personal celebration in the heart of D.C.
Leverage Technology for a D.C. Wedding:
In the ever-evolving digital era, technology significantly enhances and simplifies many aspects of our lives. When it comes to wedding planning and execution, especially in a tech-forward city like Washington, D.C., leveraging technology can make the journey smoother, more inclusive, and cost-effective. Here's how couples can tap into the digital realm for their big day:
Virtual Aspects:
With the advent of high-quality video streaming platforms, hosting virtual wedding components has become increasingly feasible and popular.
Broaden Your Reach:

 Not everyone on your invite list, especially those overseas or with mobility issues, might be able to make it to D.C. By offering a live stream of the ceremony or reception, you can ensure that no loved one misses out on your special moments.

Budget Implications:

 Opting for a hybrid wedding, where some guests attend in person and others join virtually, can significantly reduce costs. With fewer in-person attendees, catering, seating, and venue size expenses can decrease.

Memories Captured:

 The recorded stream can serve as a keepsake, allowing couples to revisit their day from a unique perspective. Plus, with D.C.'s iconic landmarks possibly in the backdrop, it's a visual treat for virtual attendees.
Digital Planning:
The digital world offers many designed tools for wedding planning, helping couples stay organized, inspired, and on budget.
Budget Trackers:

 Several apps and websites offer budgeting tools tailored for weddings. They can help you allocate funds to different aspects of the wedding, track expenses, and give reminders when payments are due.

Vendor Management:

 Platforms like WeddingWire or The Knot, which have a significant presence in the D.C. area, provide comprehensive directories of local vendors, complete with reviews. They often include features to manage contracts, communications, and timelines.

Digital Inspiration Boards:

 Tools like Pinterest can be invaluable for gathering and organizing visual inspiration, from decor ideas to dress styles.

Guest Management:

 Digital RSVPs, seating chart tools, and guest communication platforms can streamline the often complex process of managing attendees. They ensure timely responses, dietary preference collection, and consistent communication.

Timeline and Checklist Tools:

 Wedding planning involves juggling multiple tasks. Digital checklists and timeline tools can help couples stay on track, ensuring no detail is overlooked.
Embracing technology in the wedding planning process, especially in a city as connected as Washington, D.C., offers convenience and innovation. Whether bringing distant loved ones closer through a virtual stream or simplifying planning logistics with digital tools, technology ensures the road to "I do" is paved with efficiency and inclusivity.