Wedding Photography at Mount Vernon Inn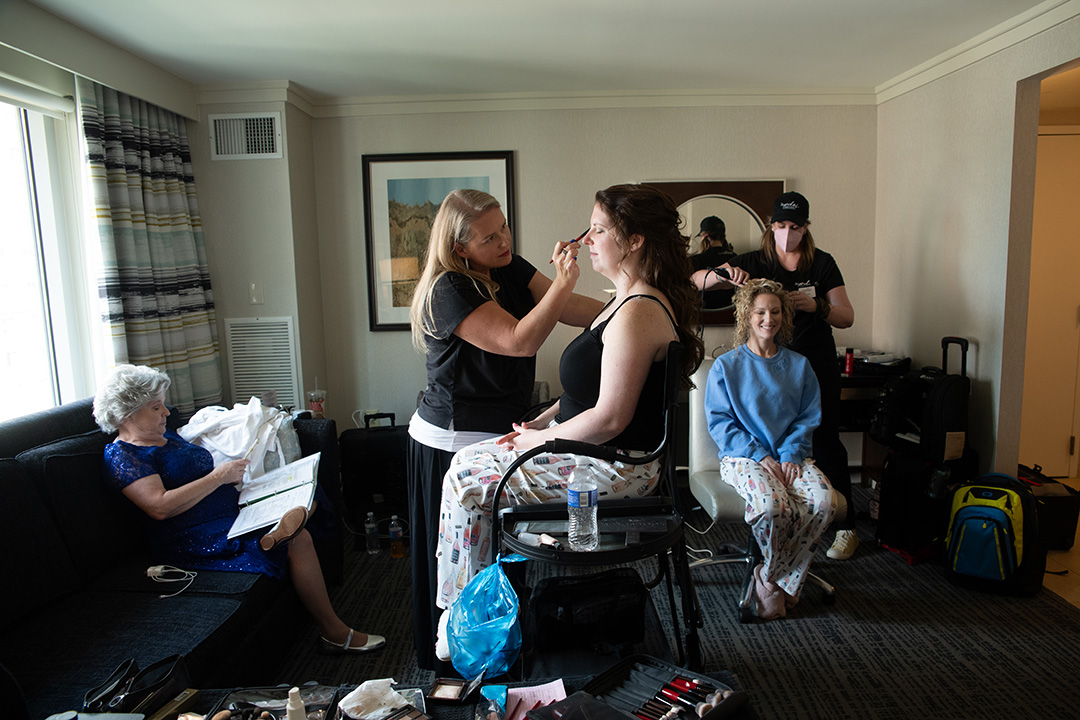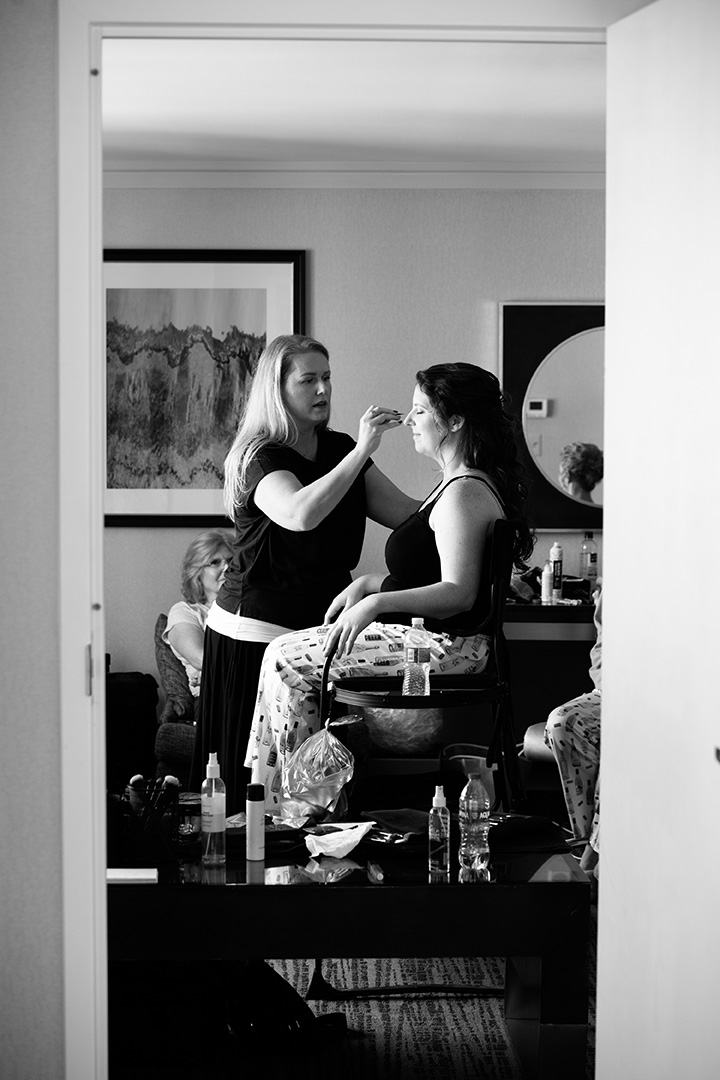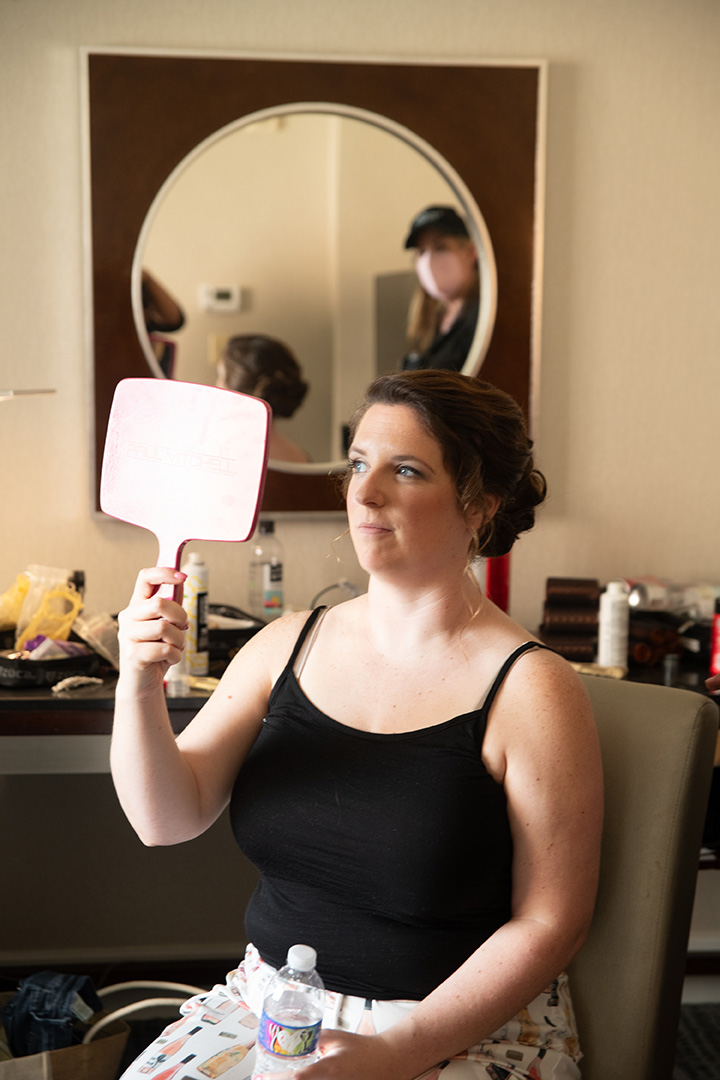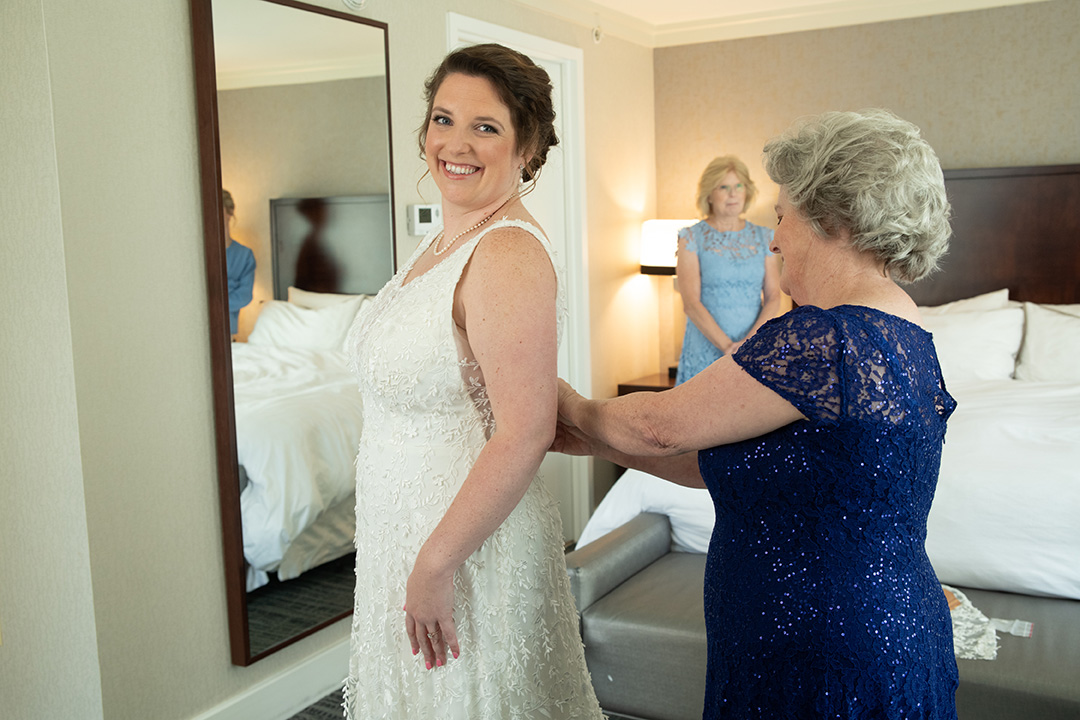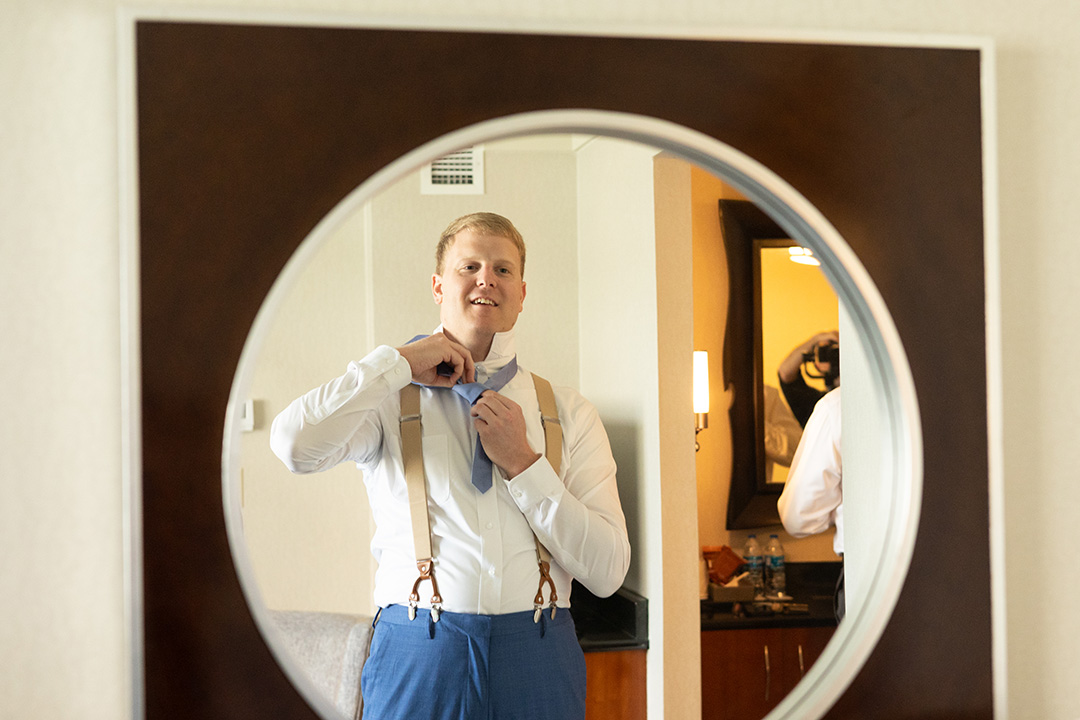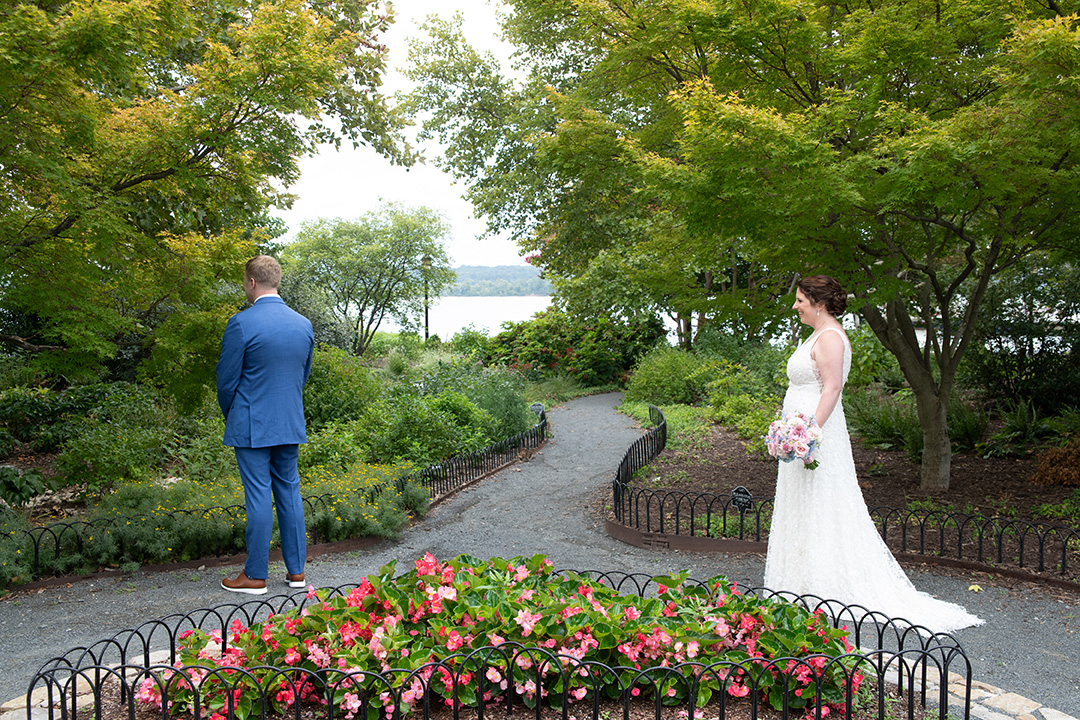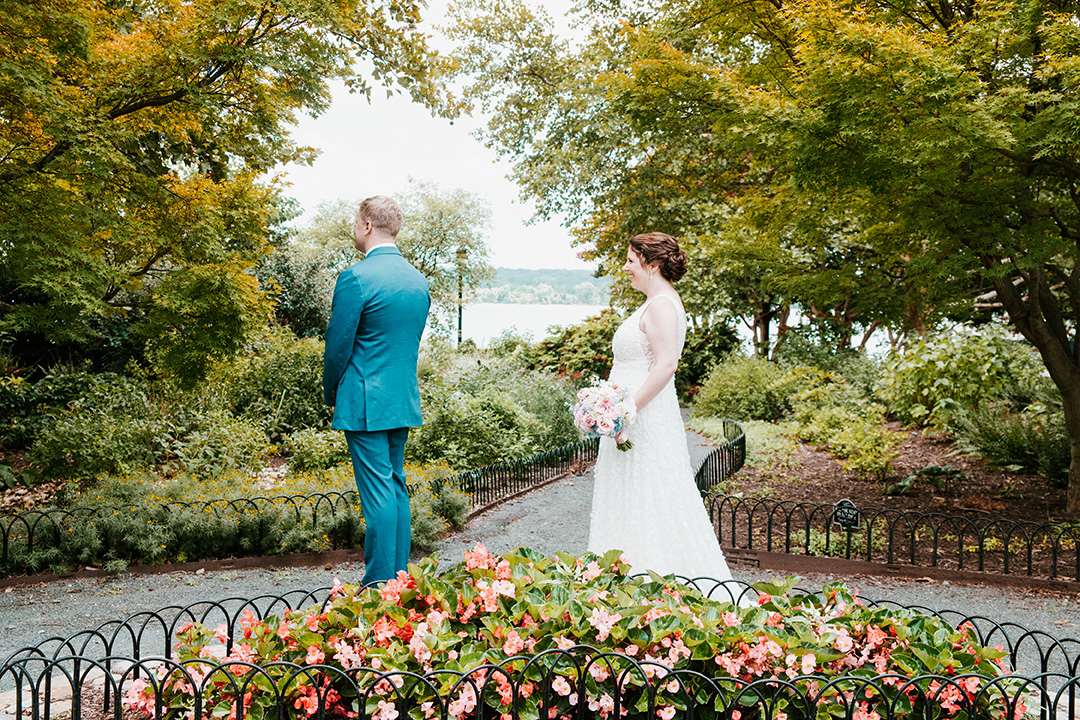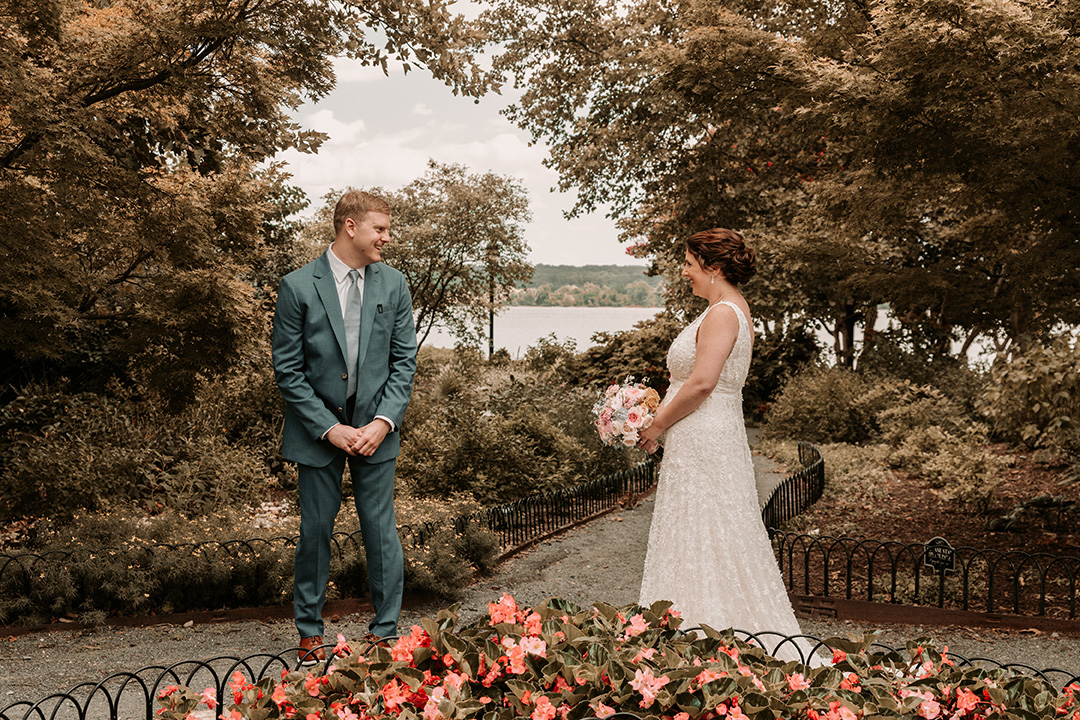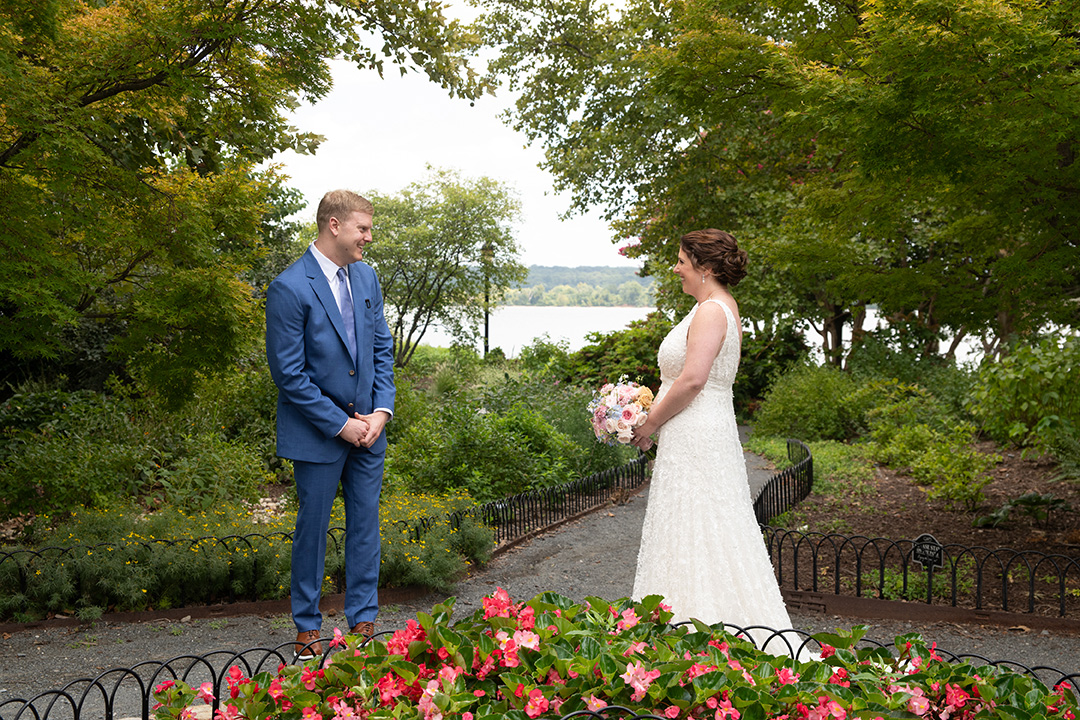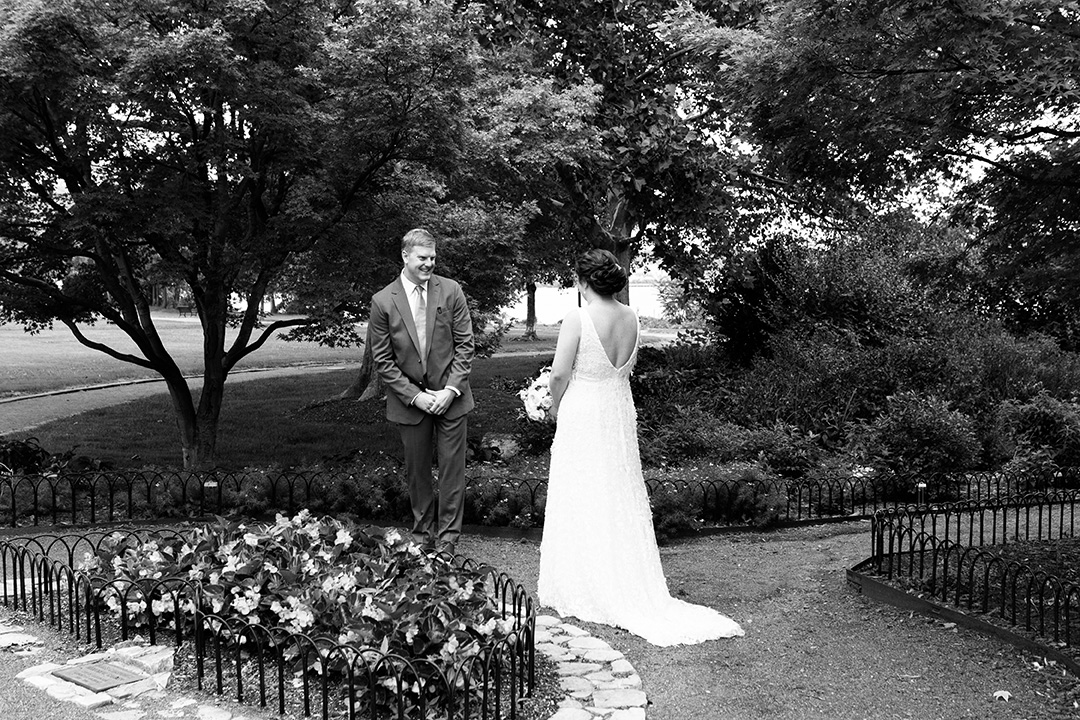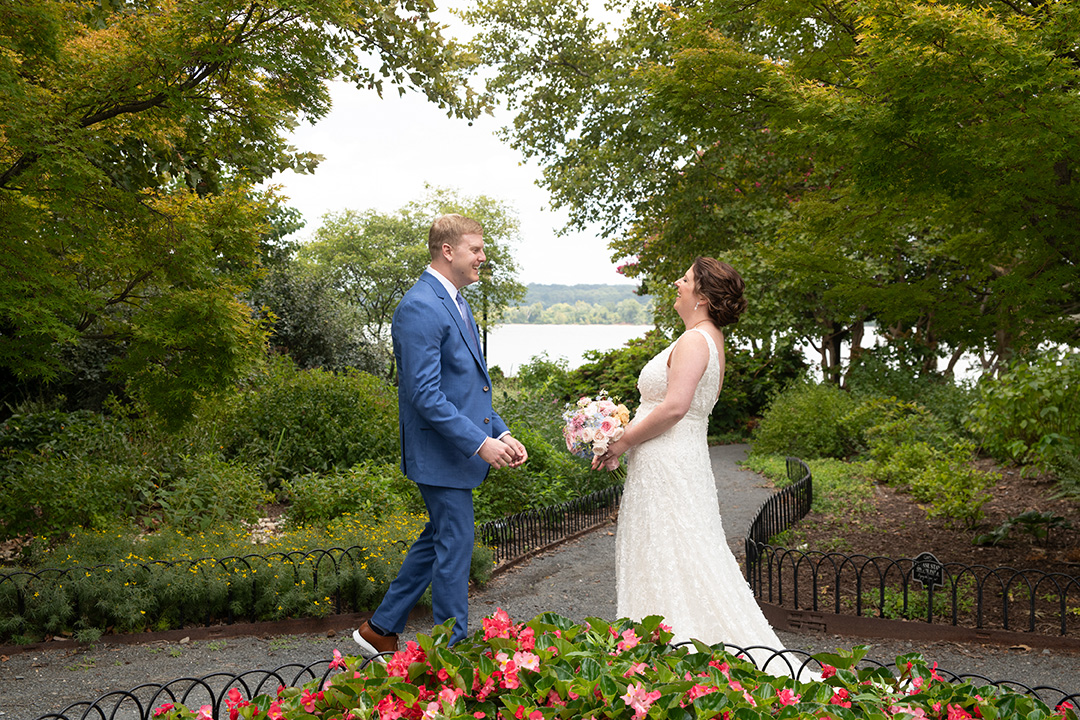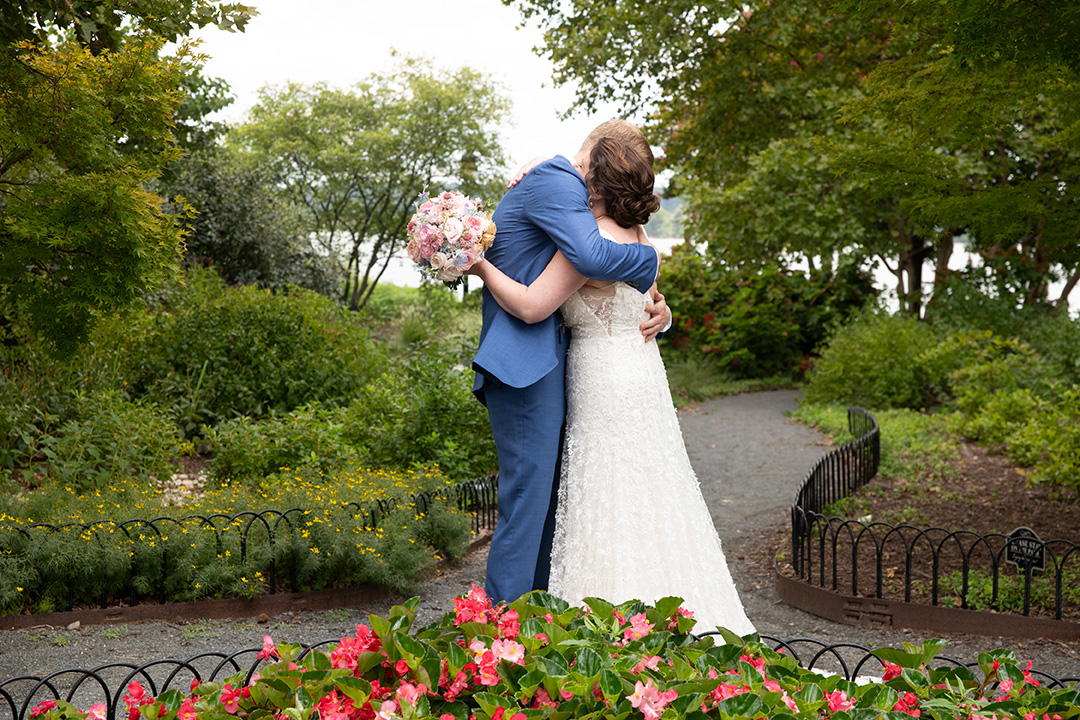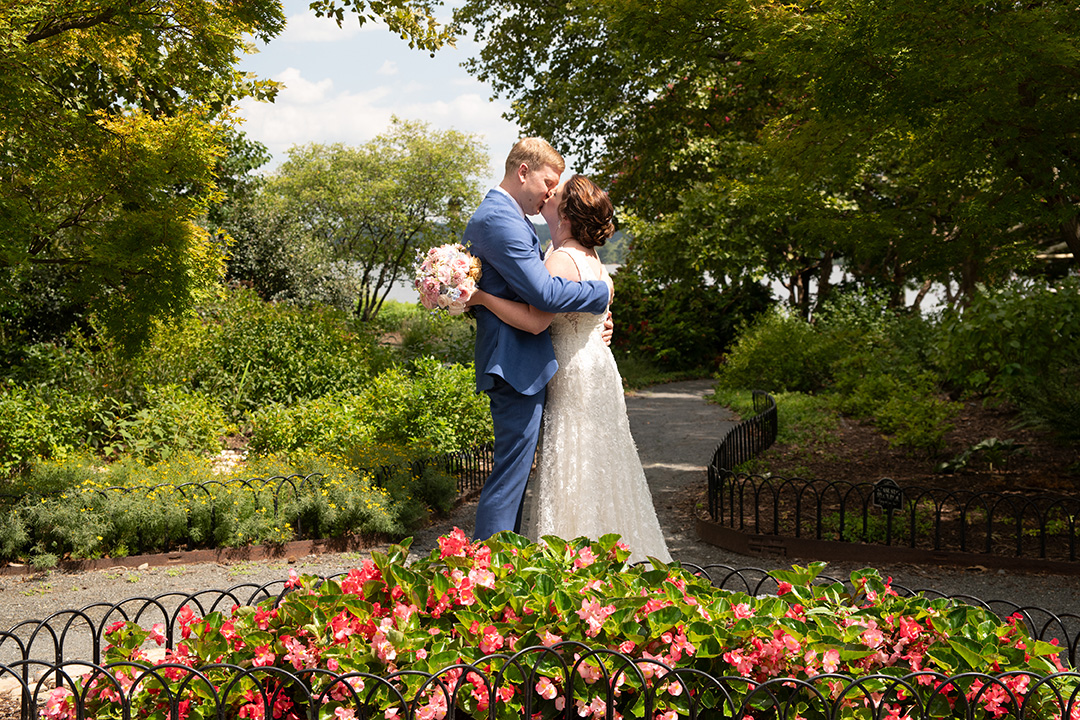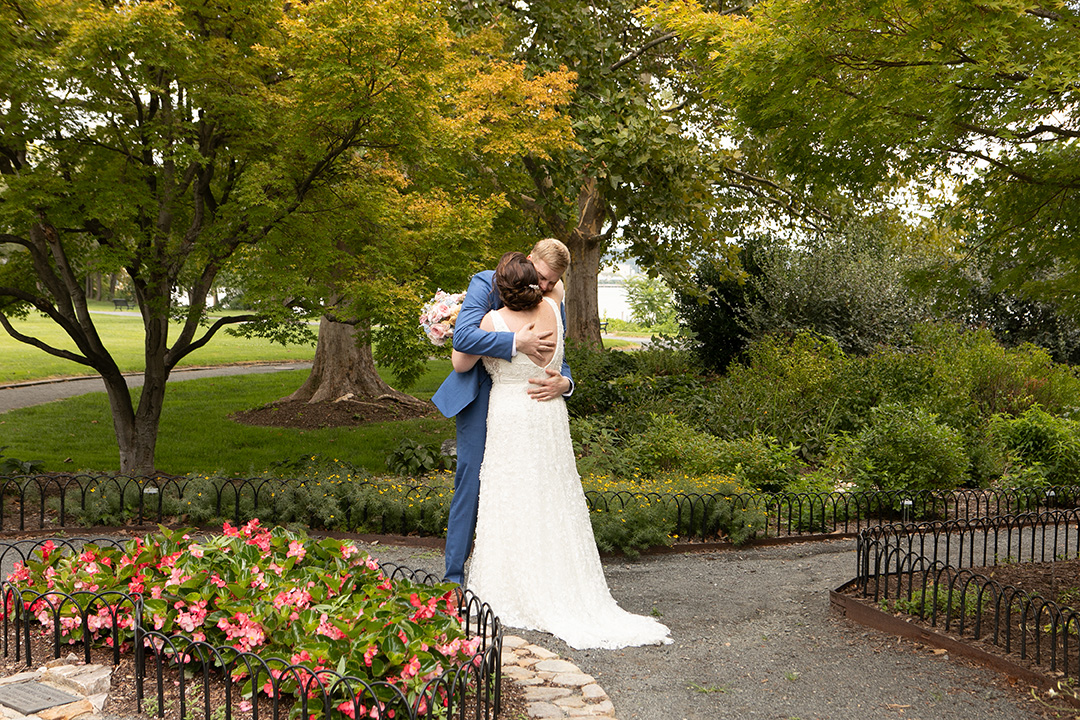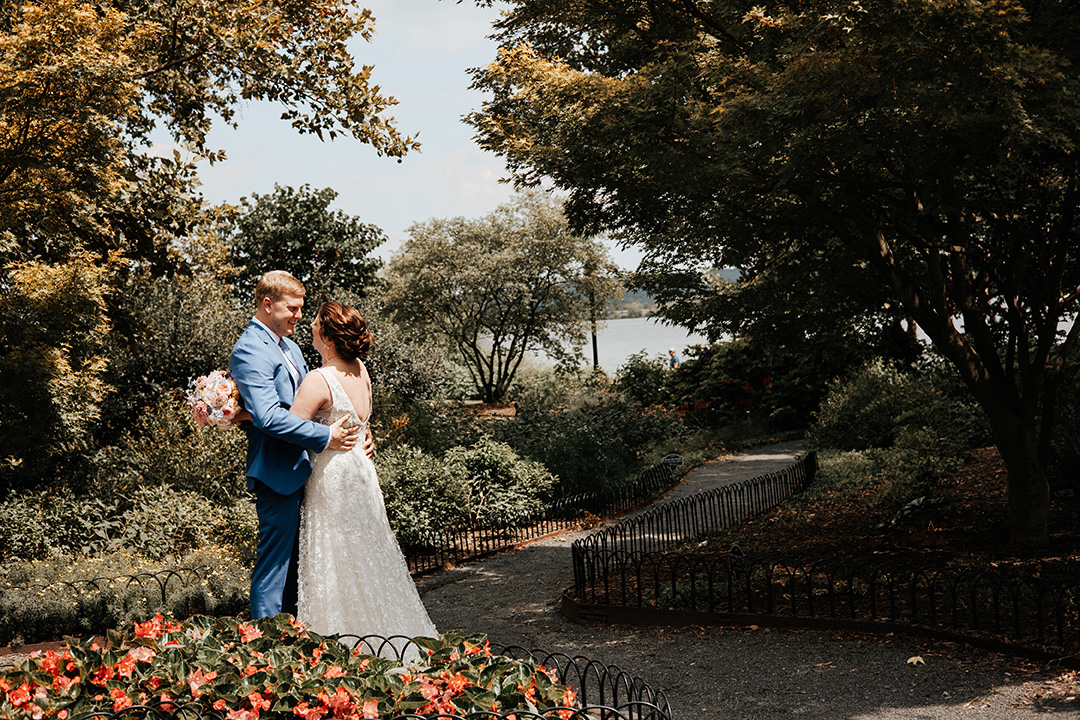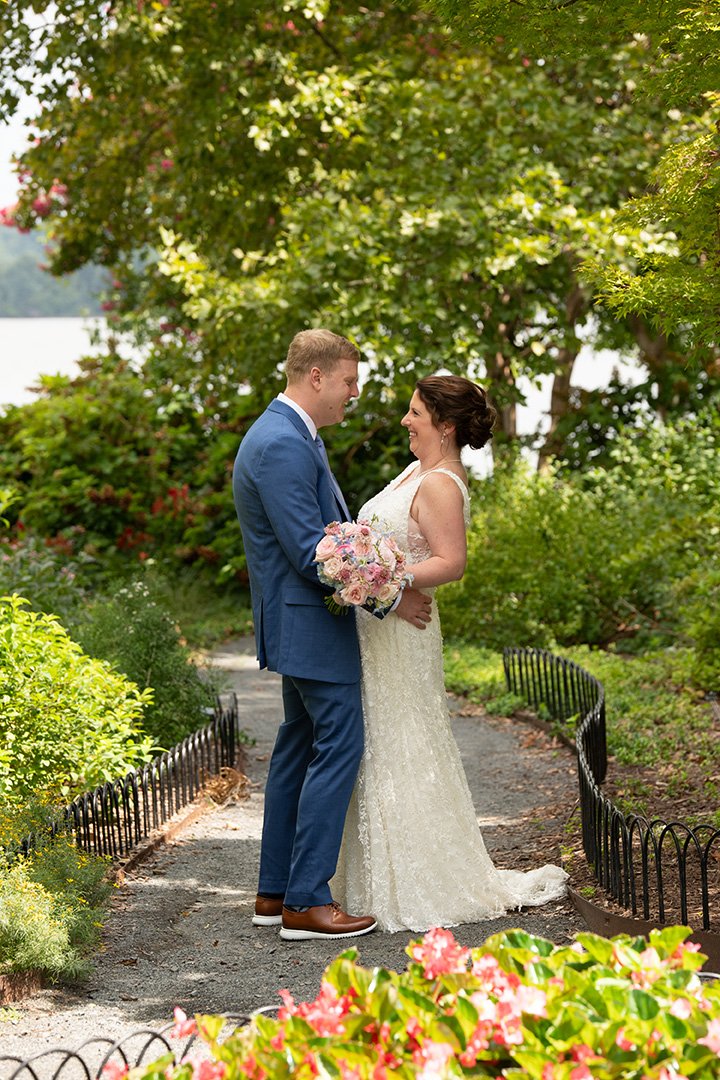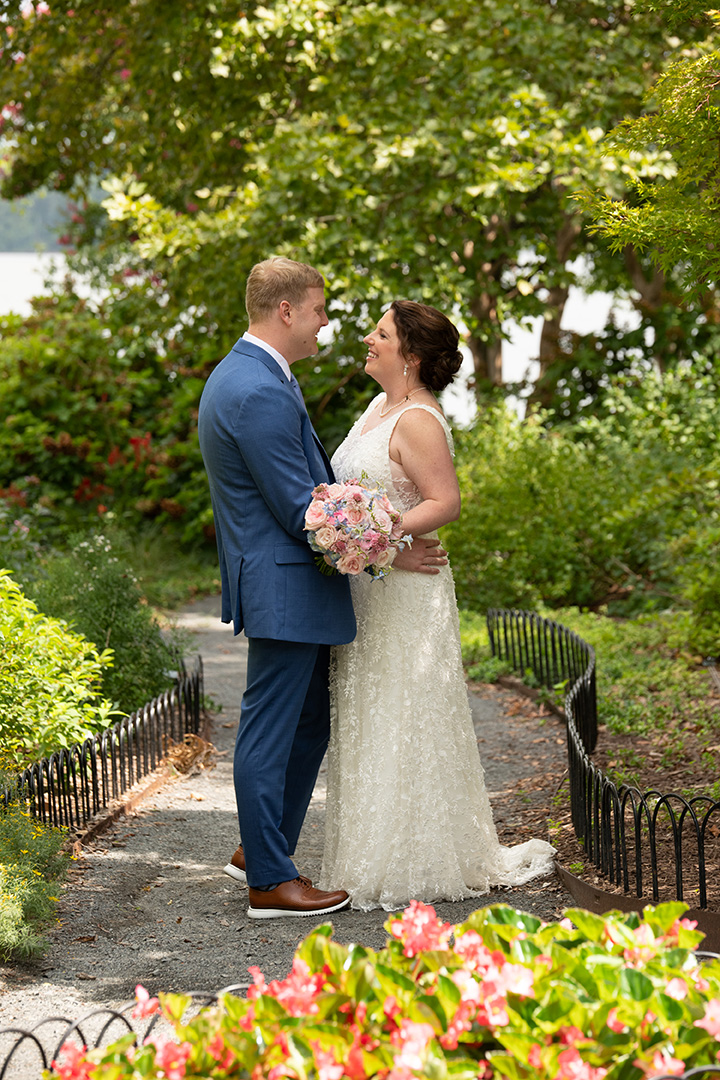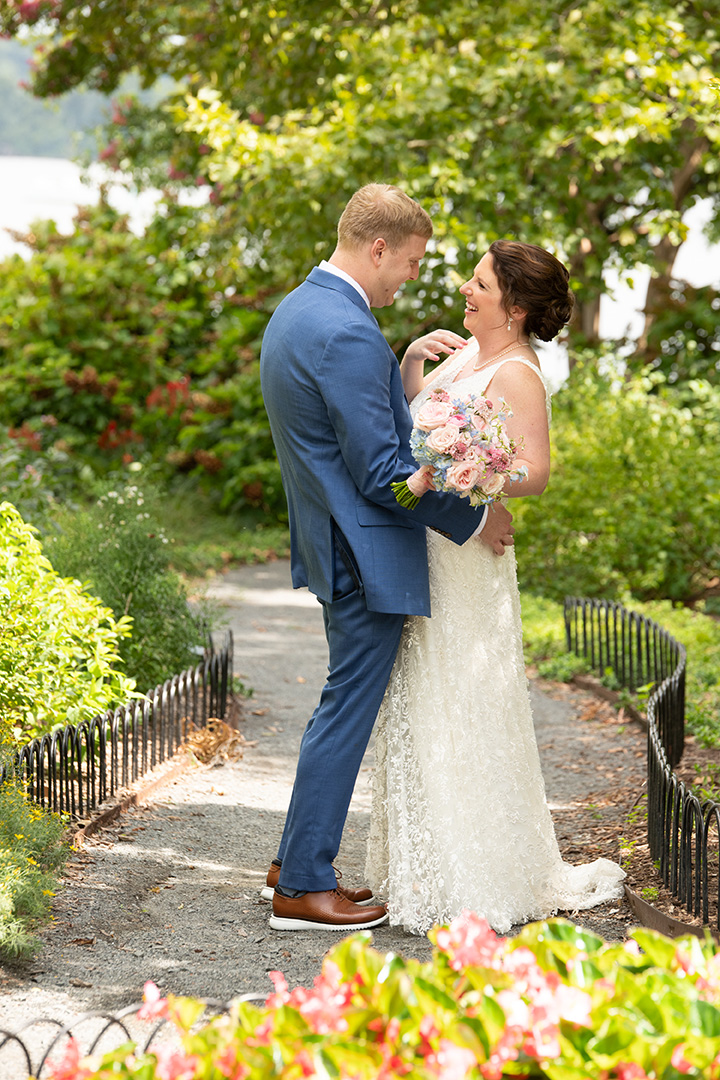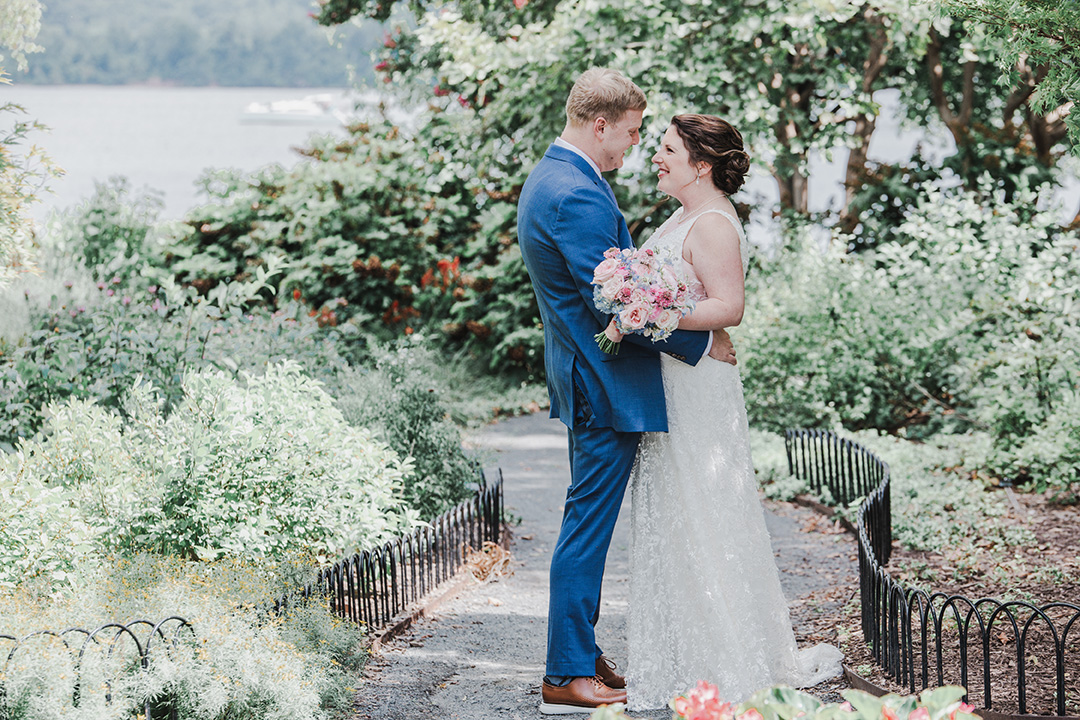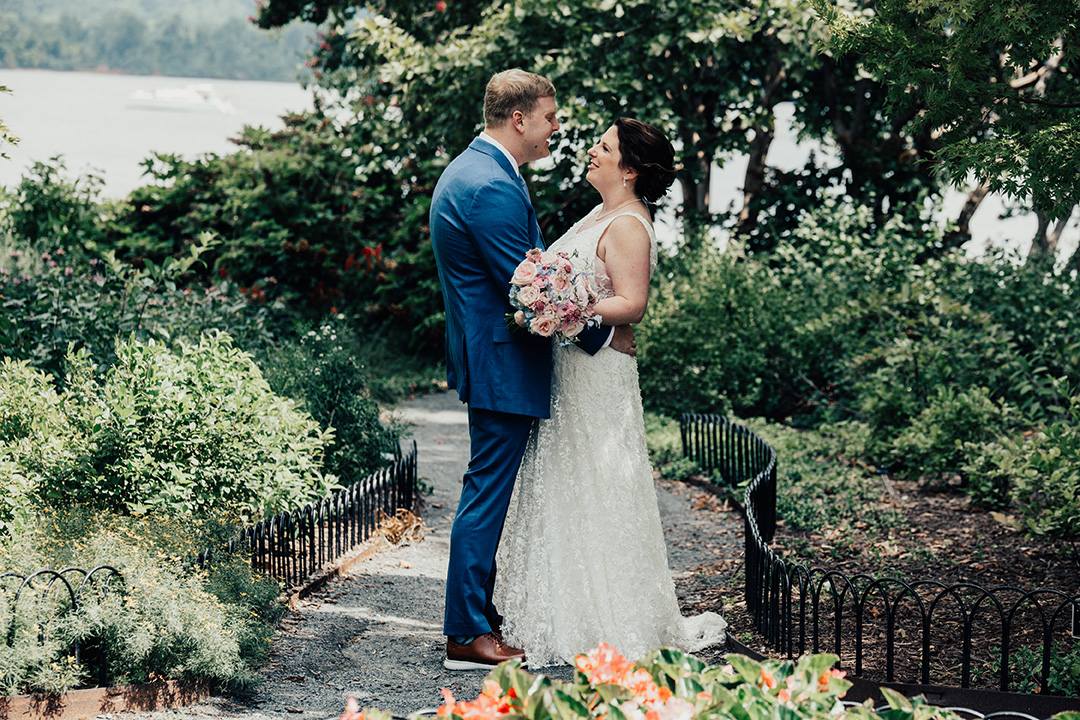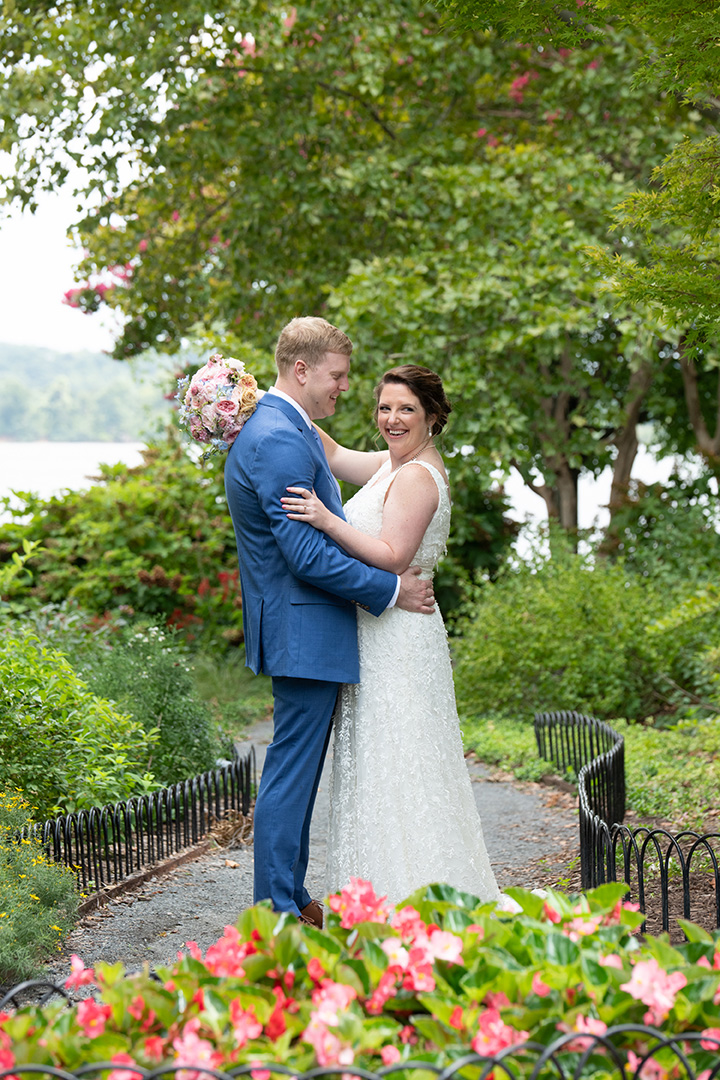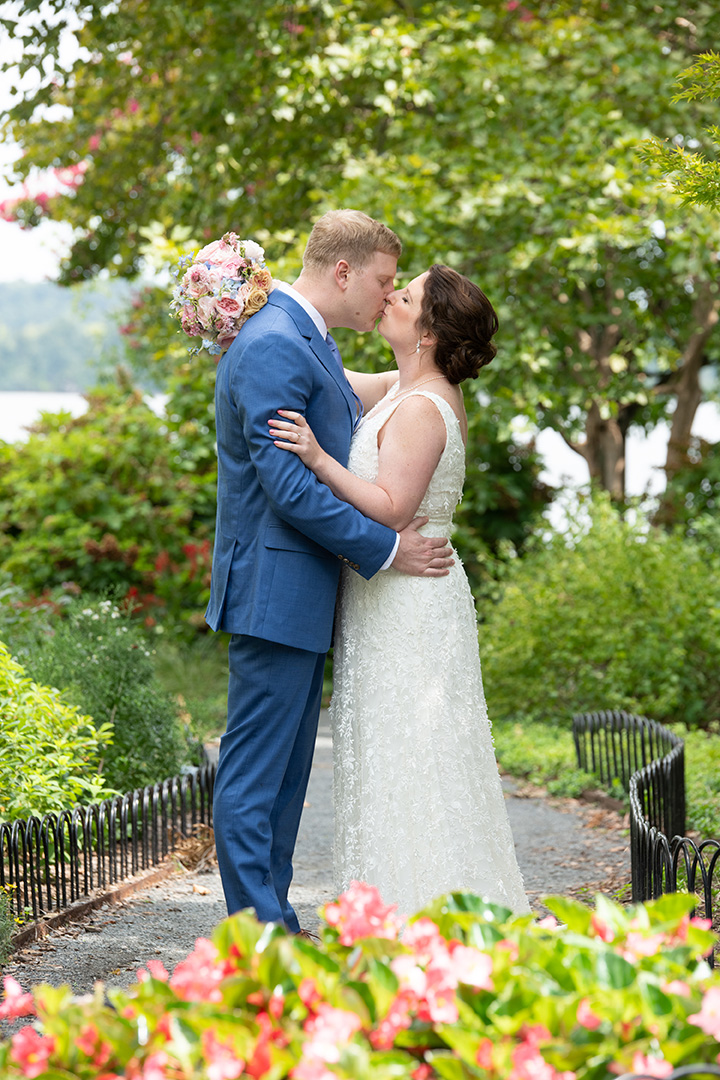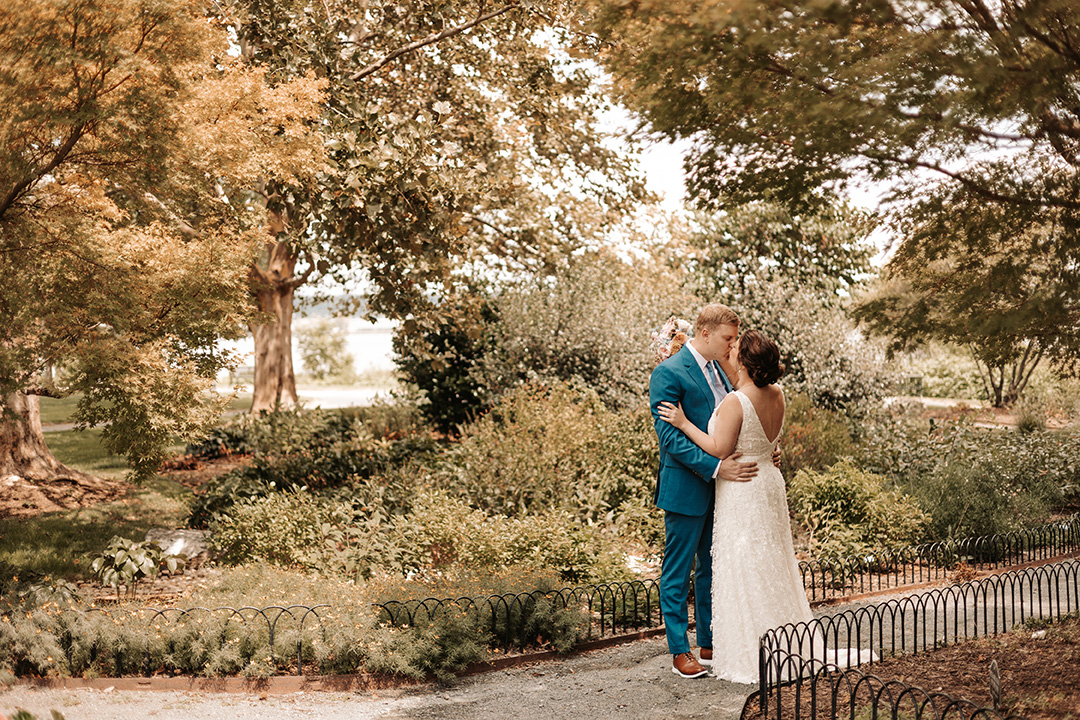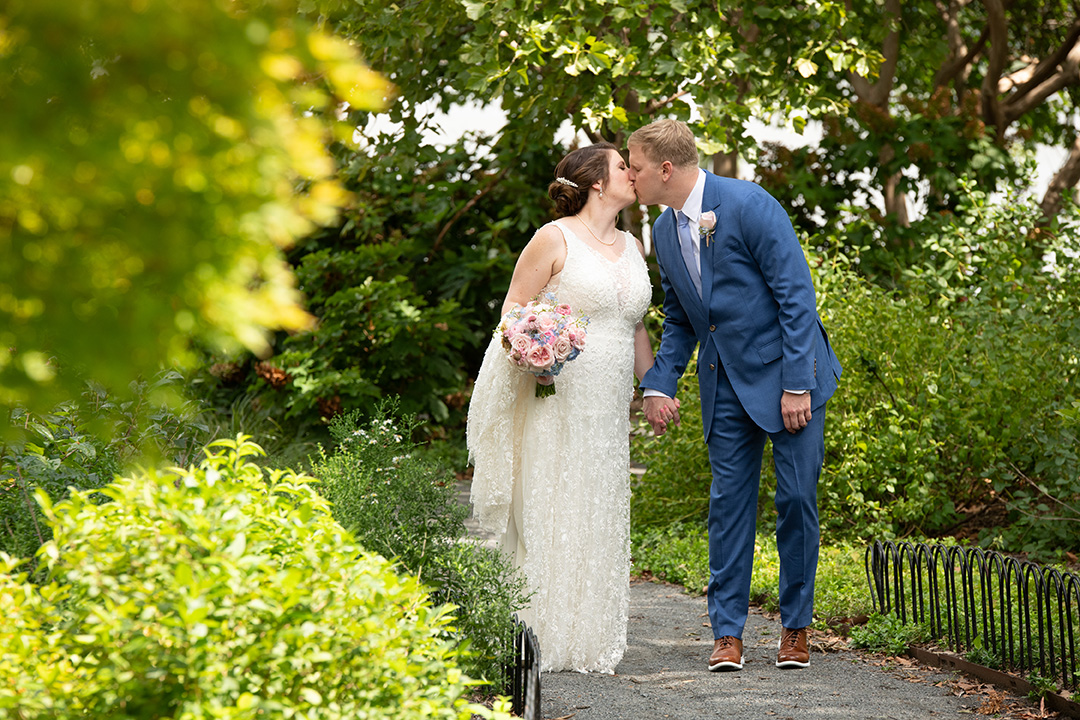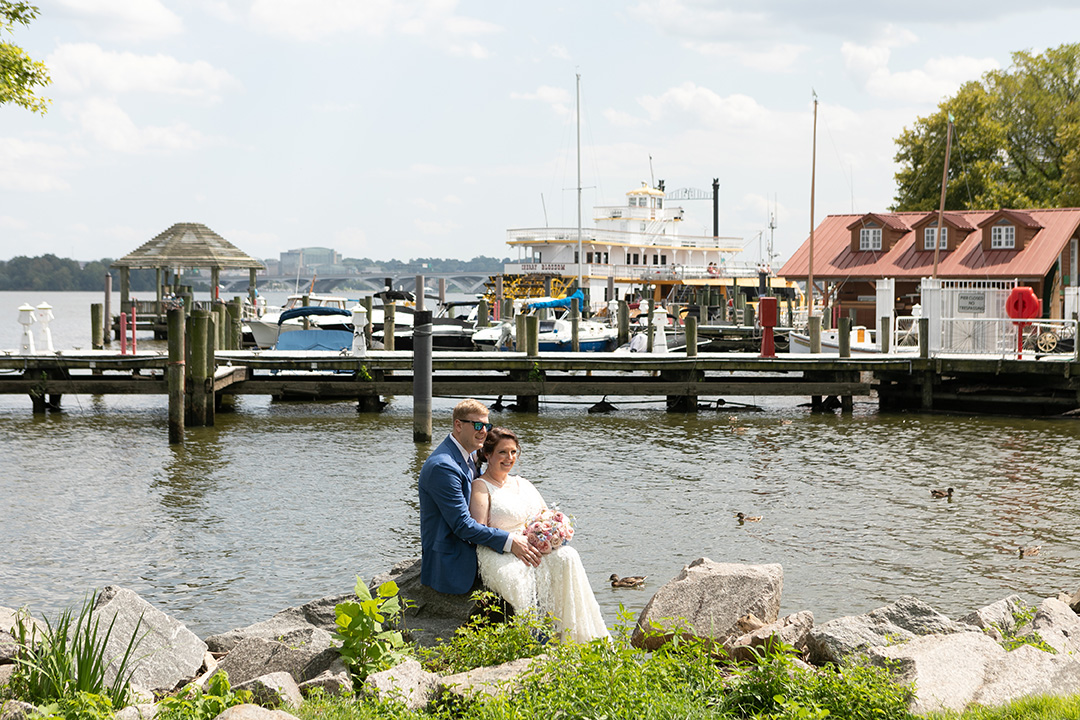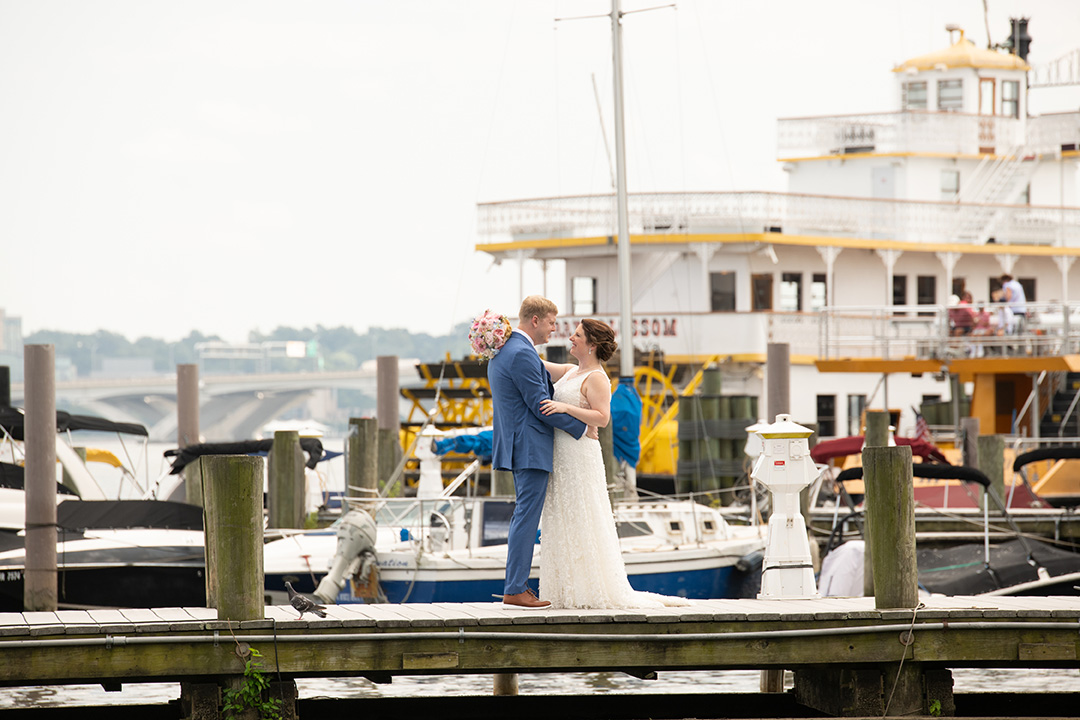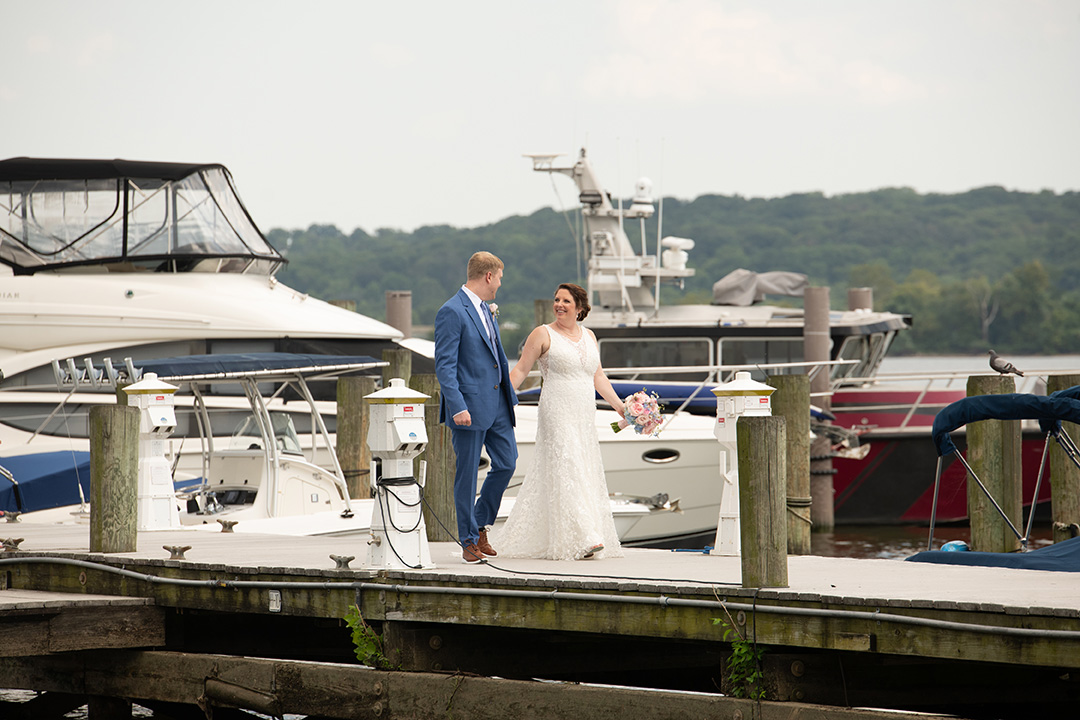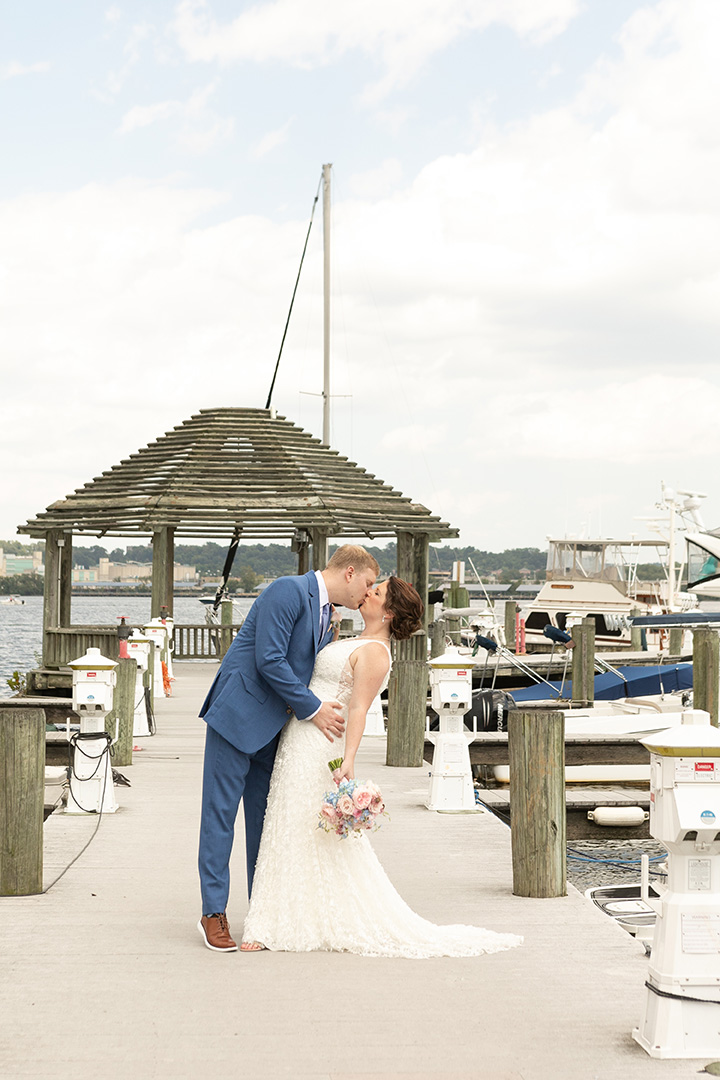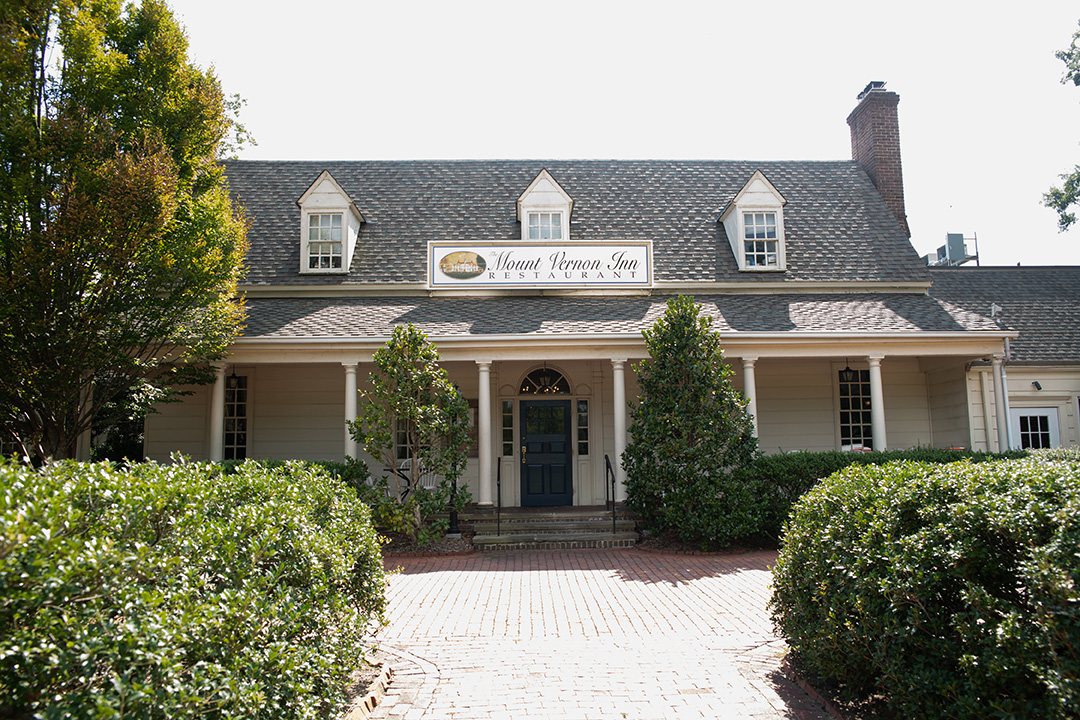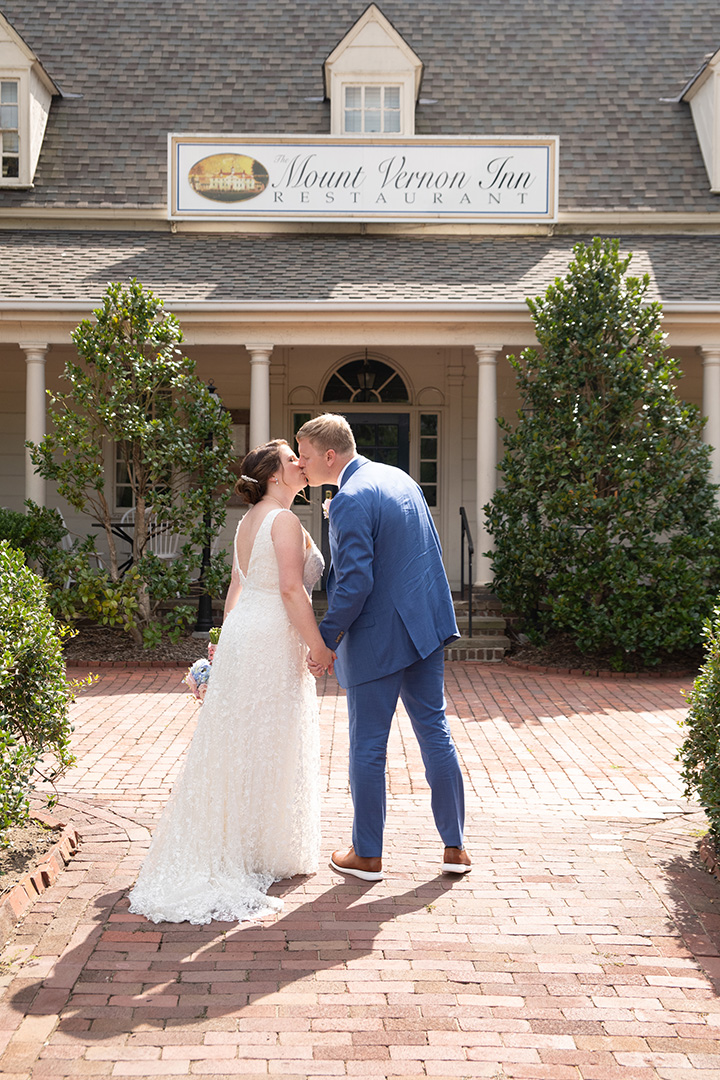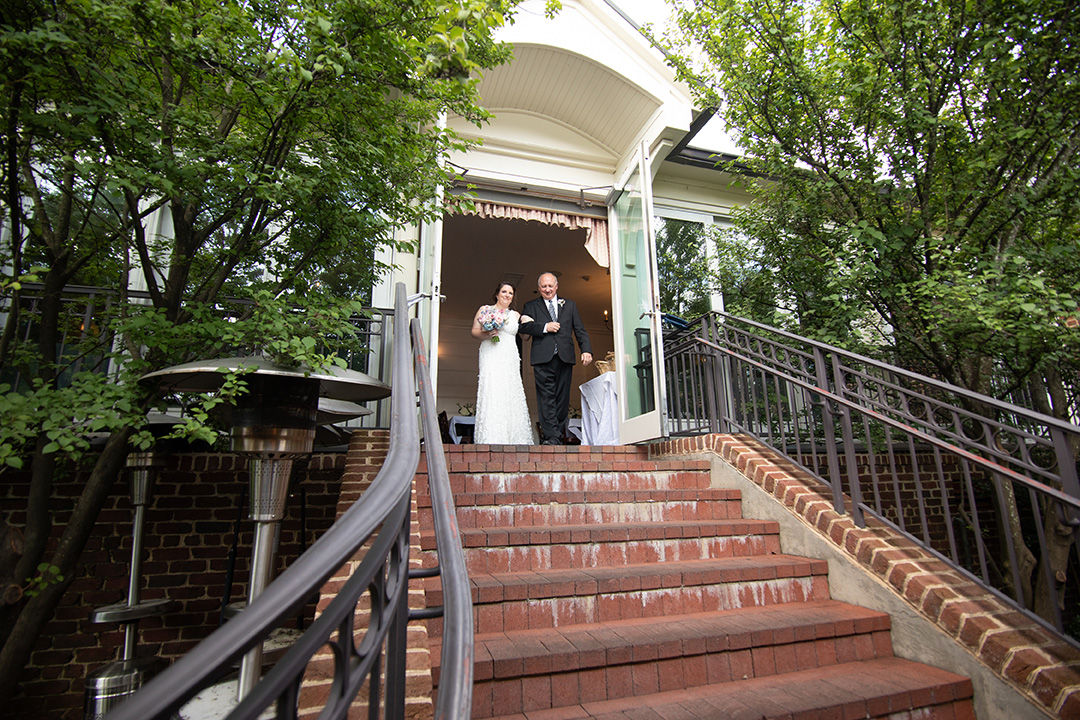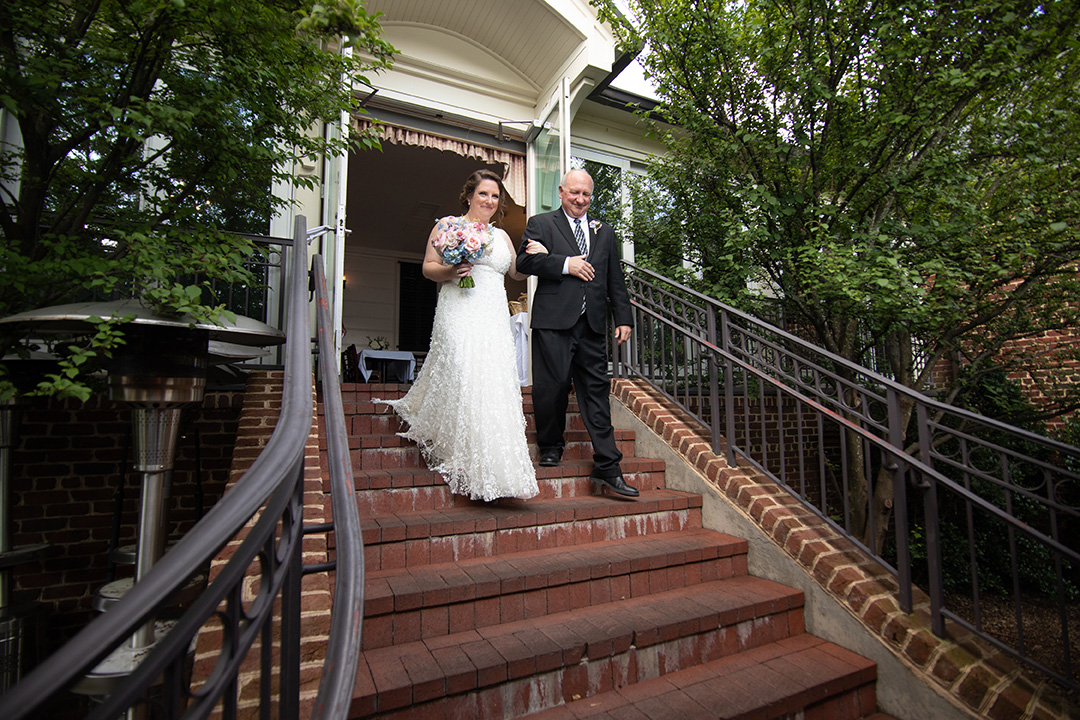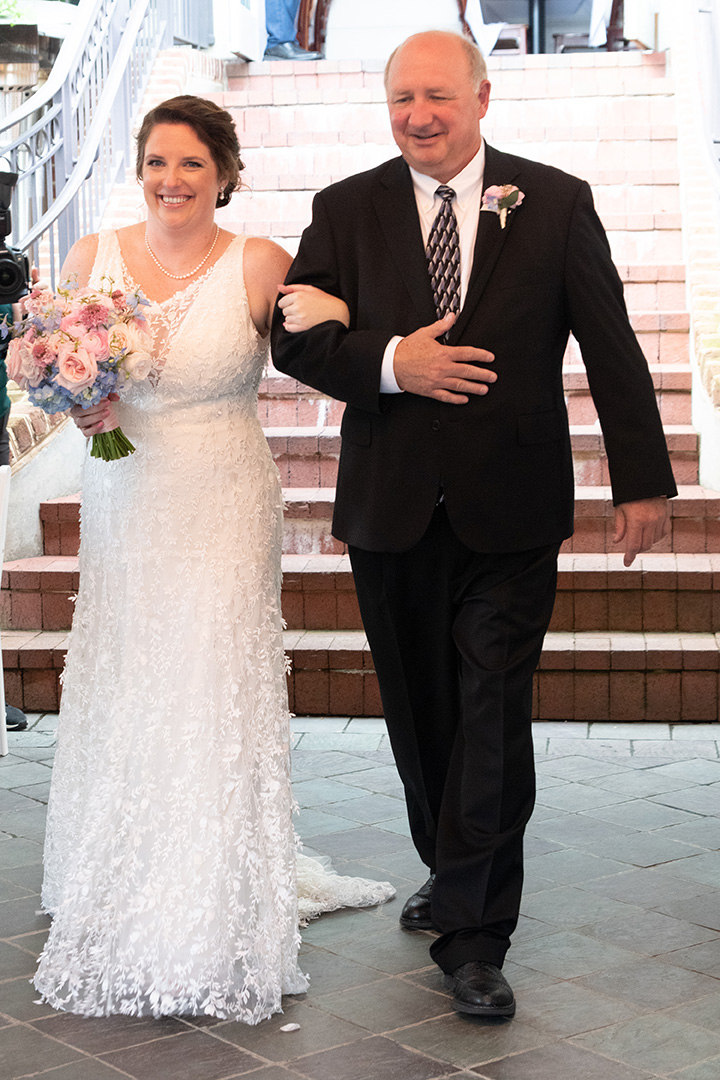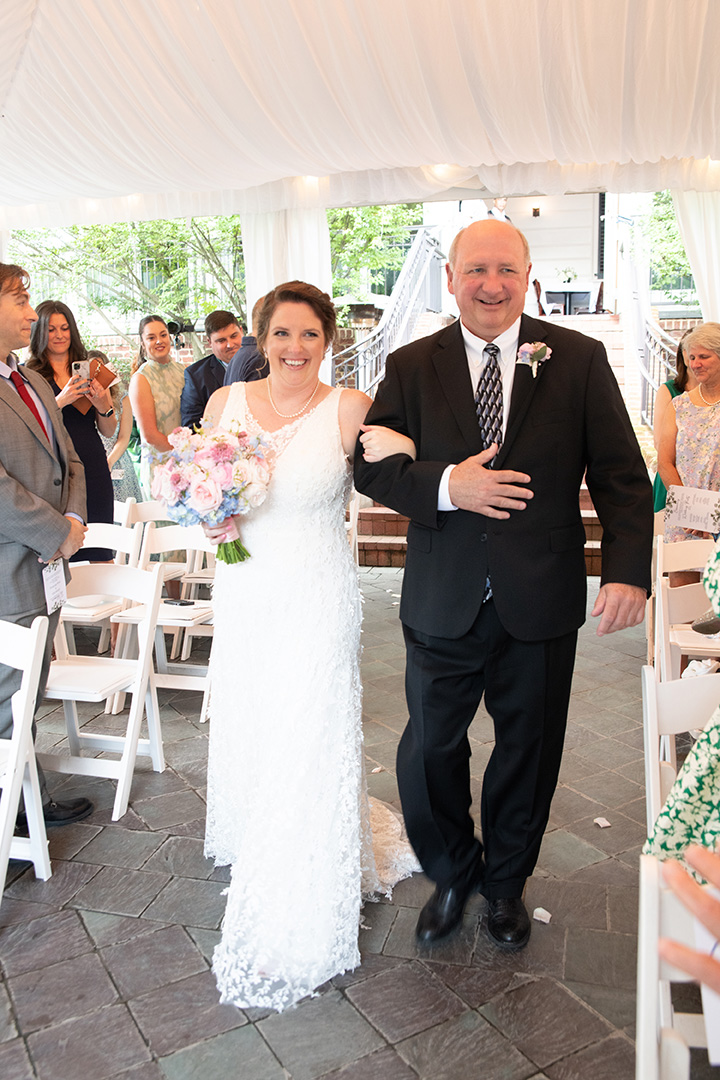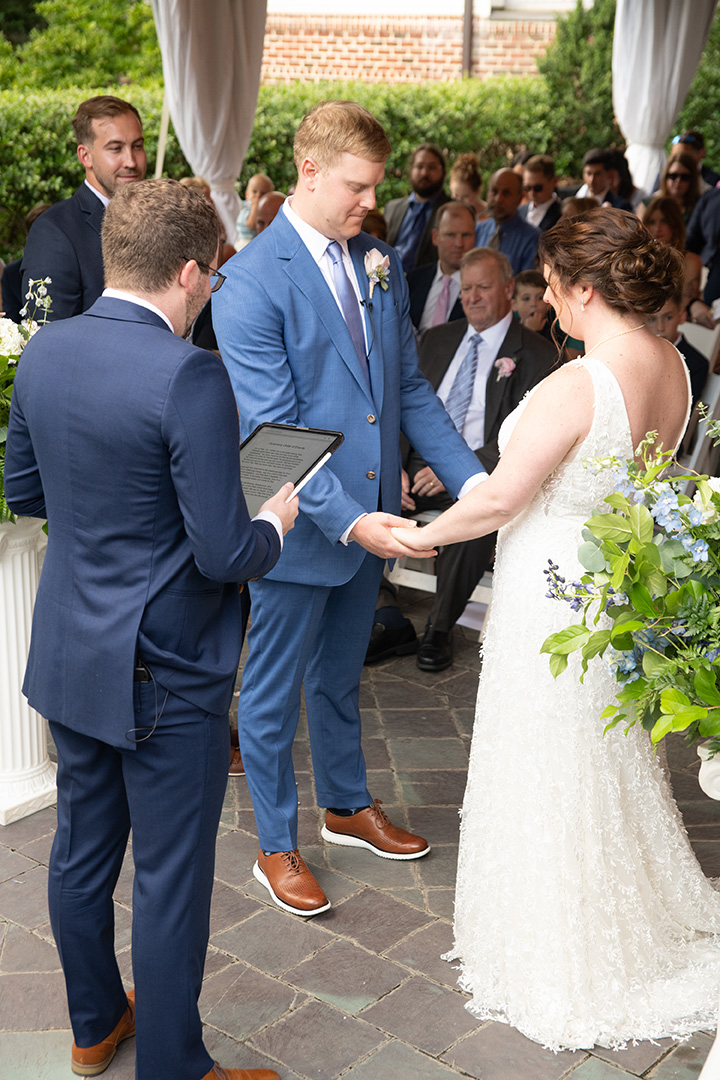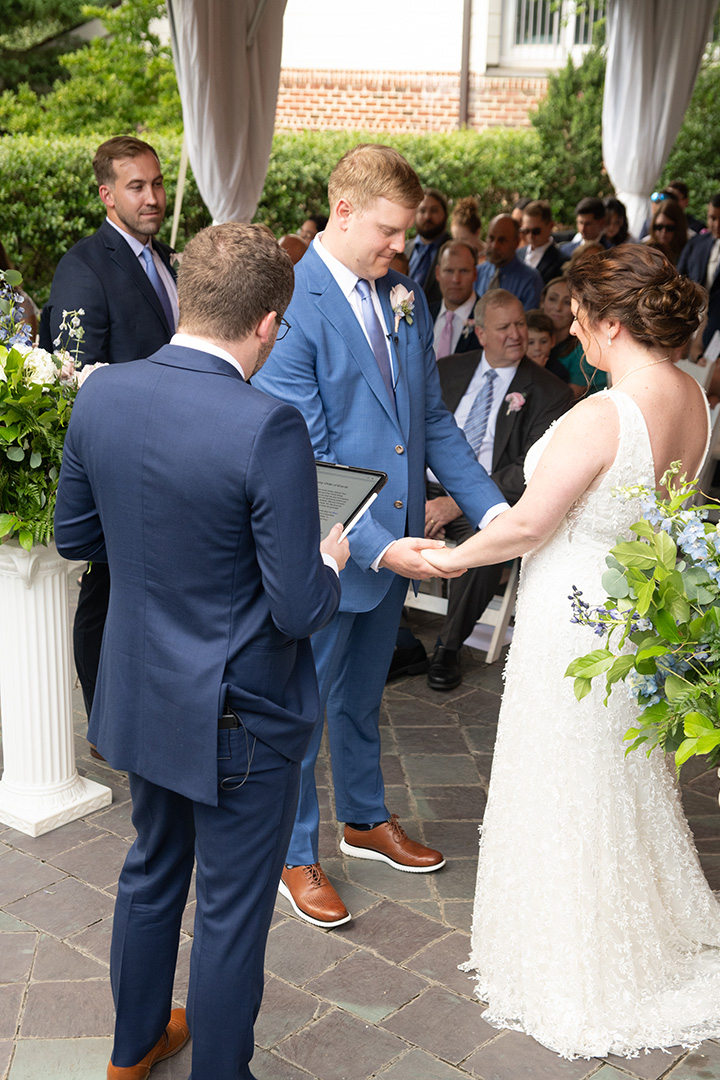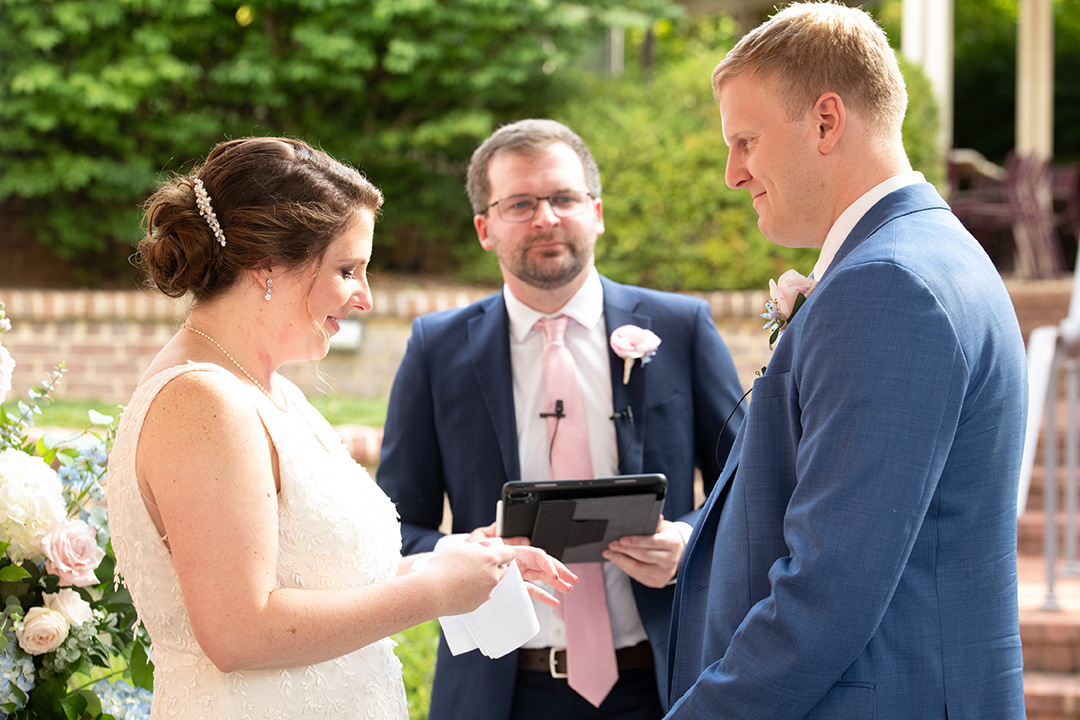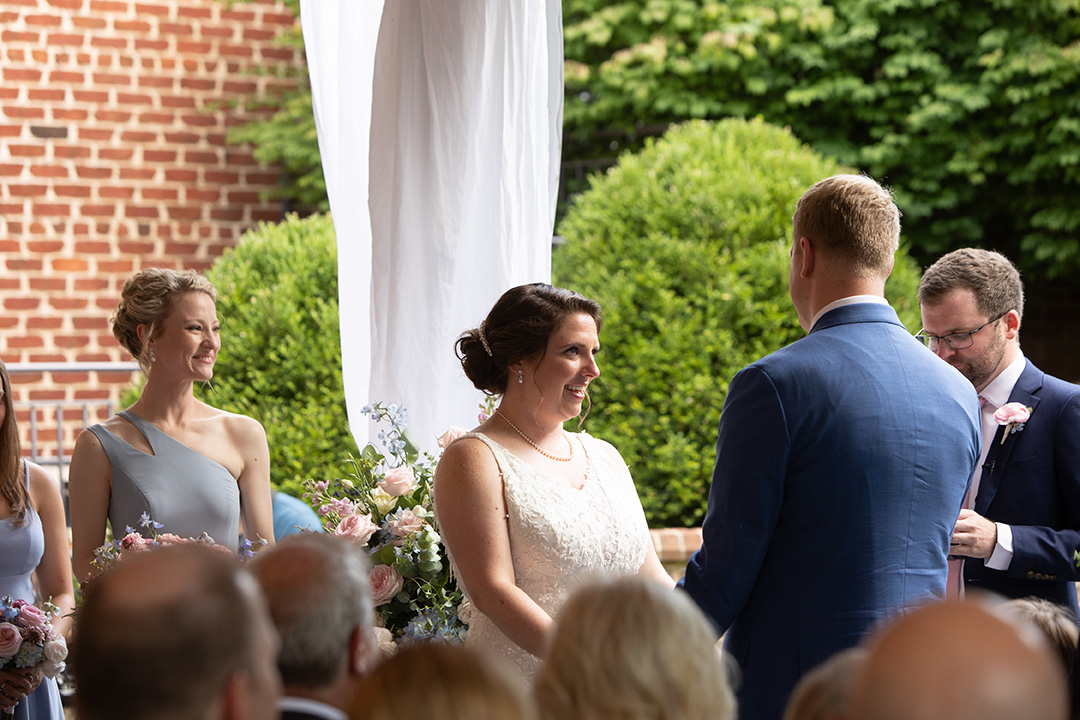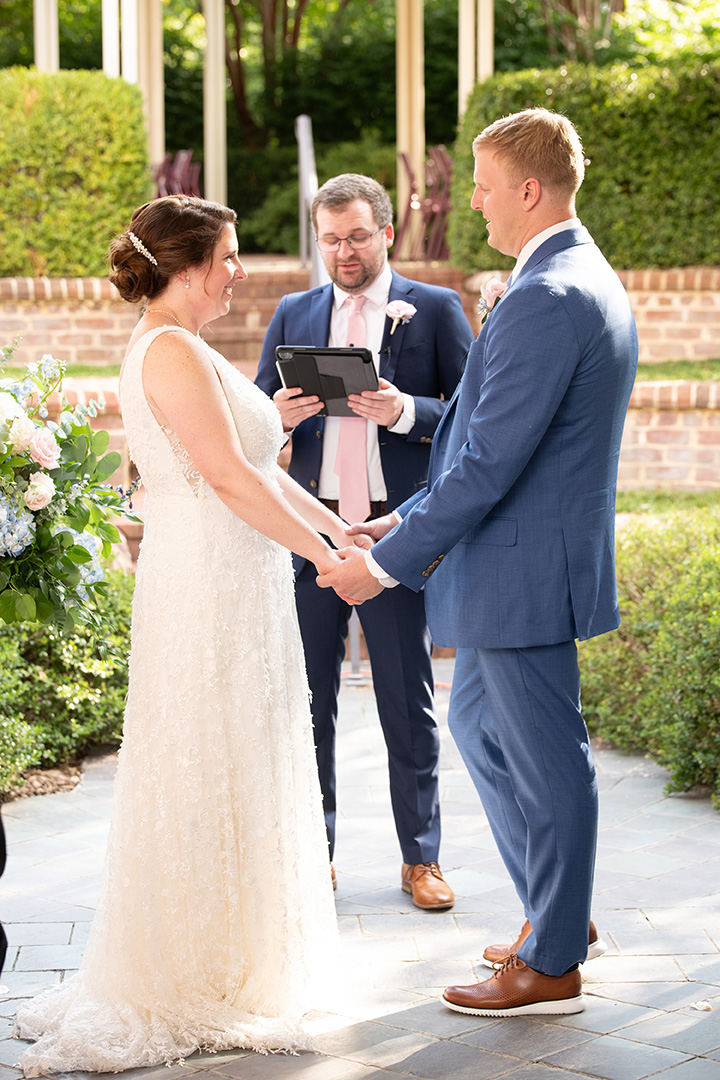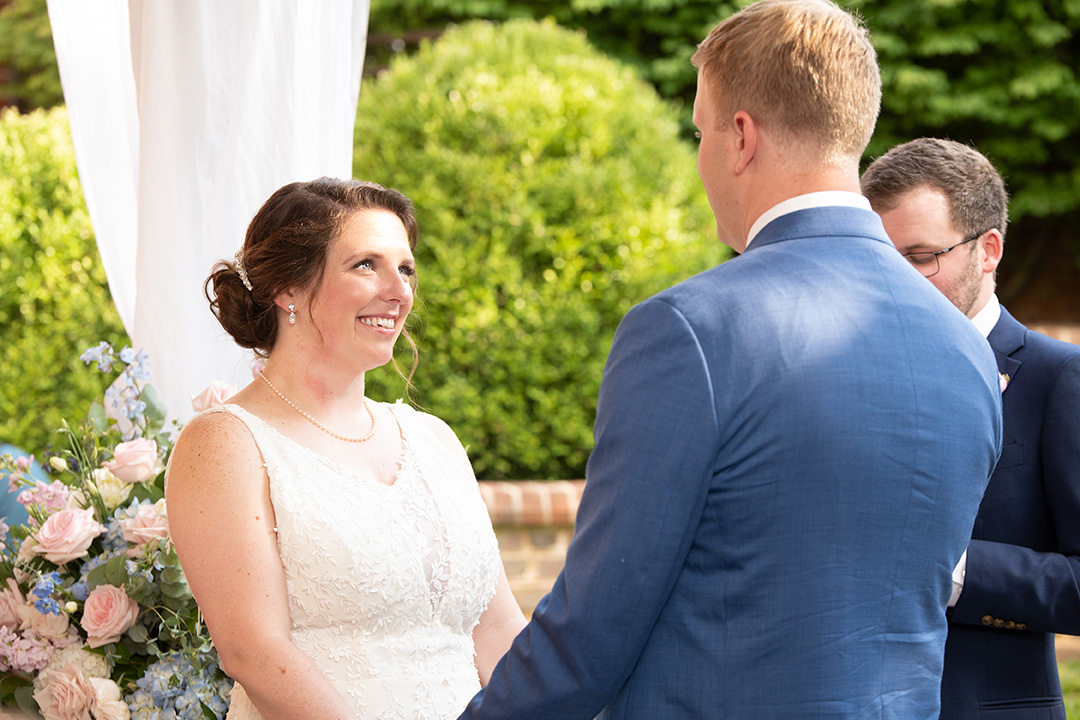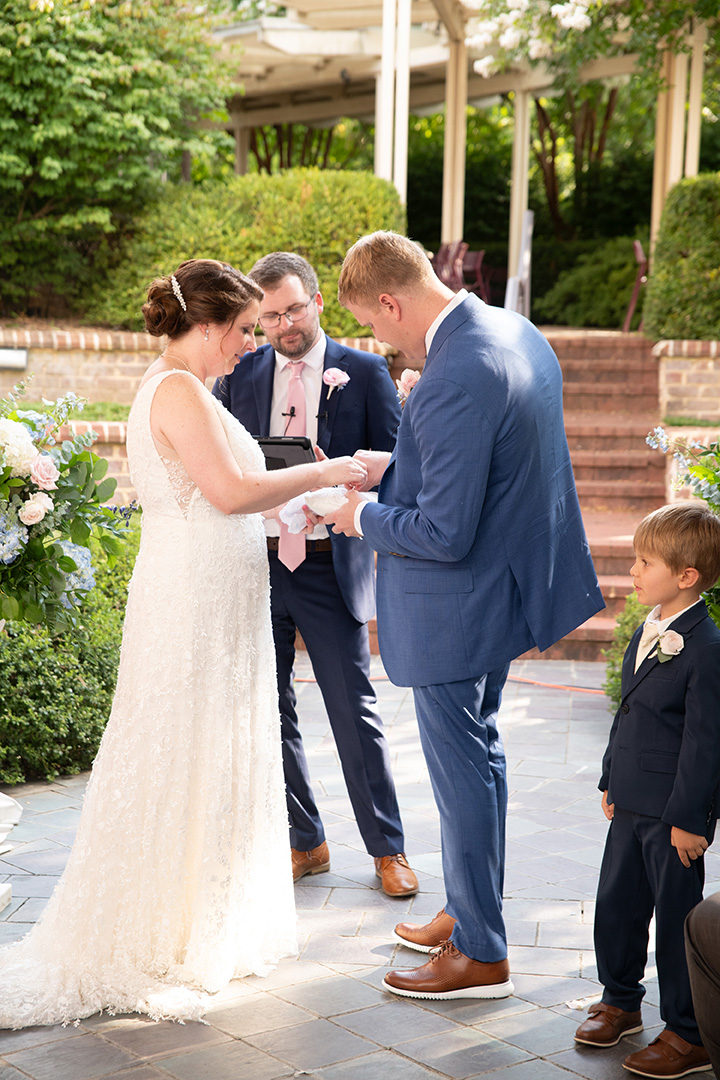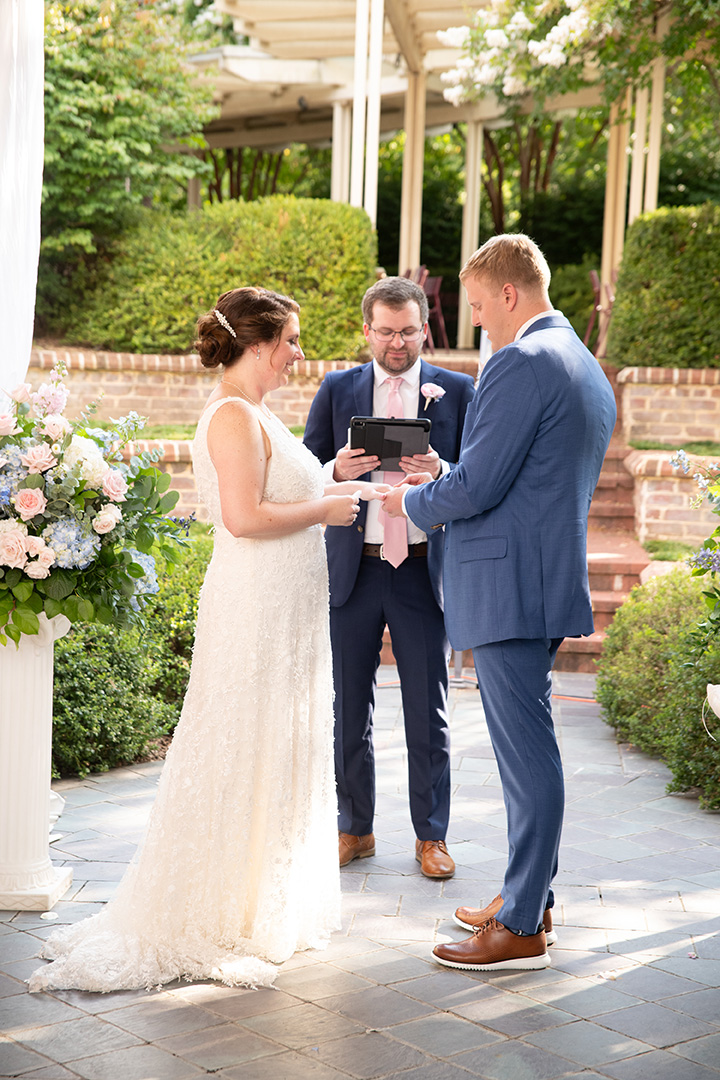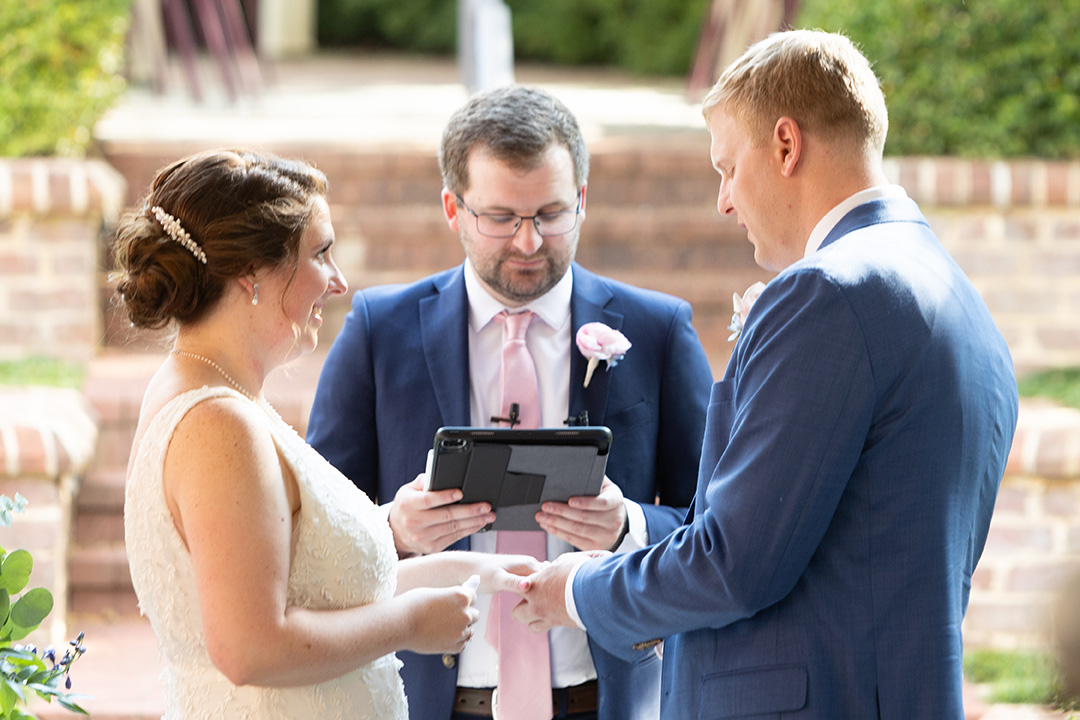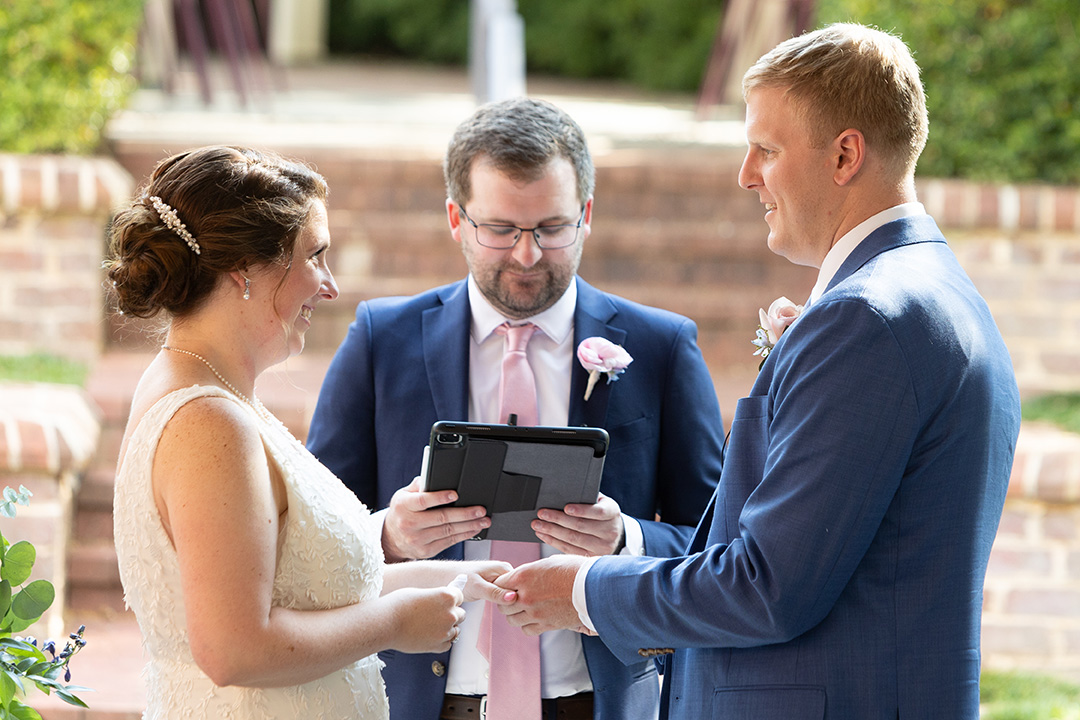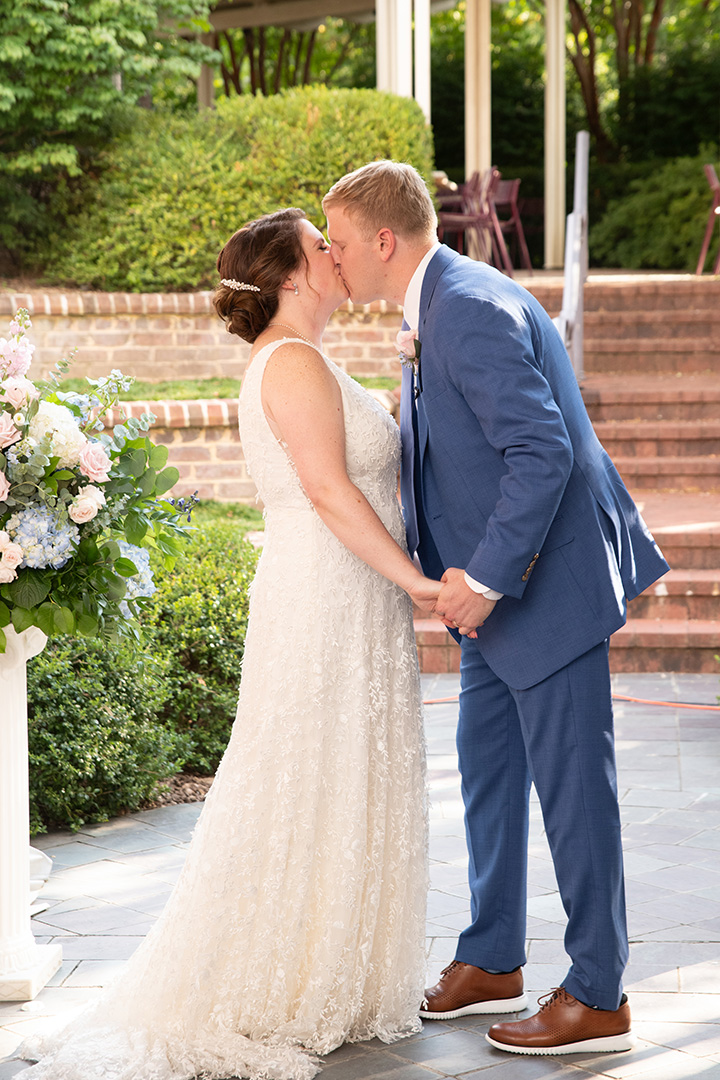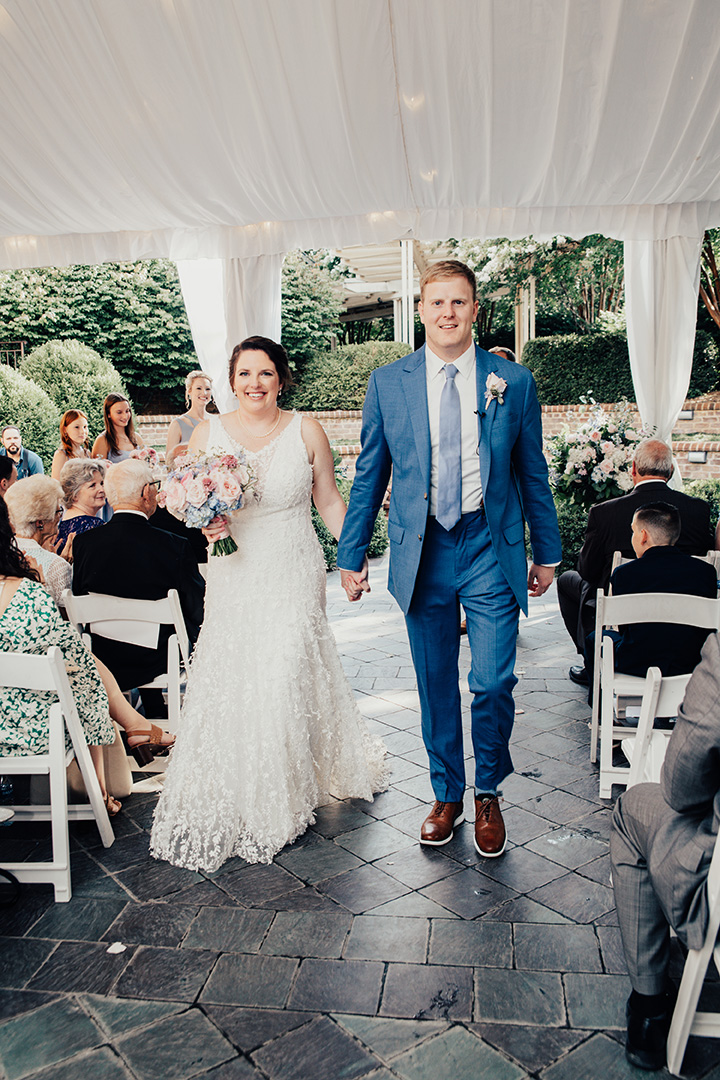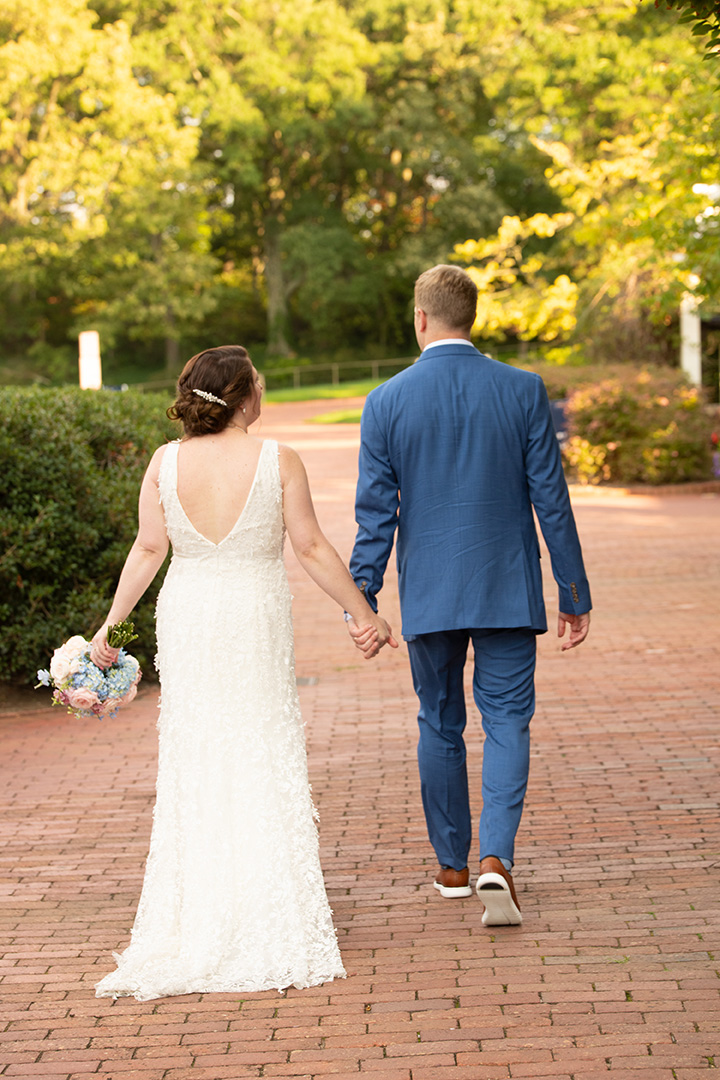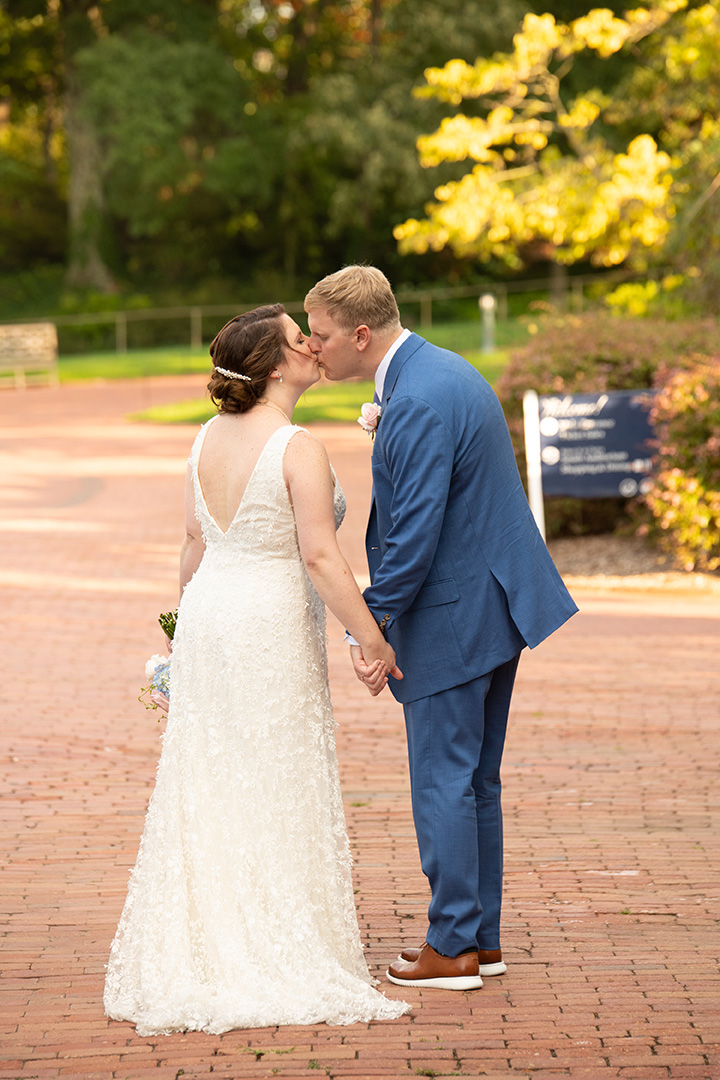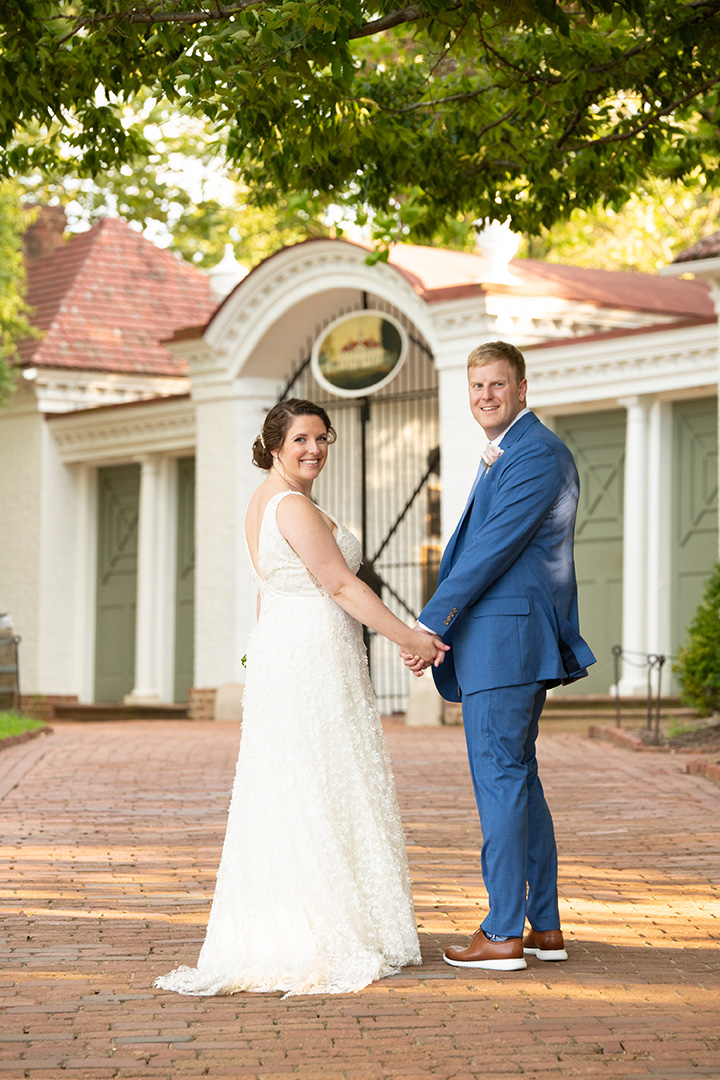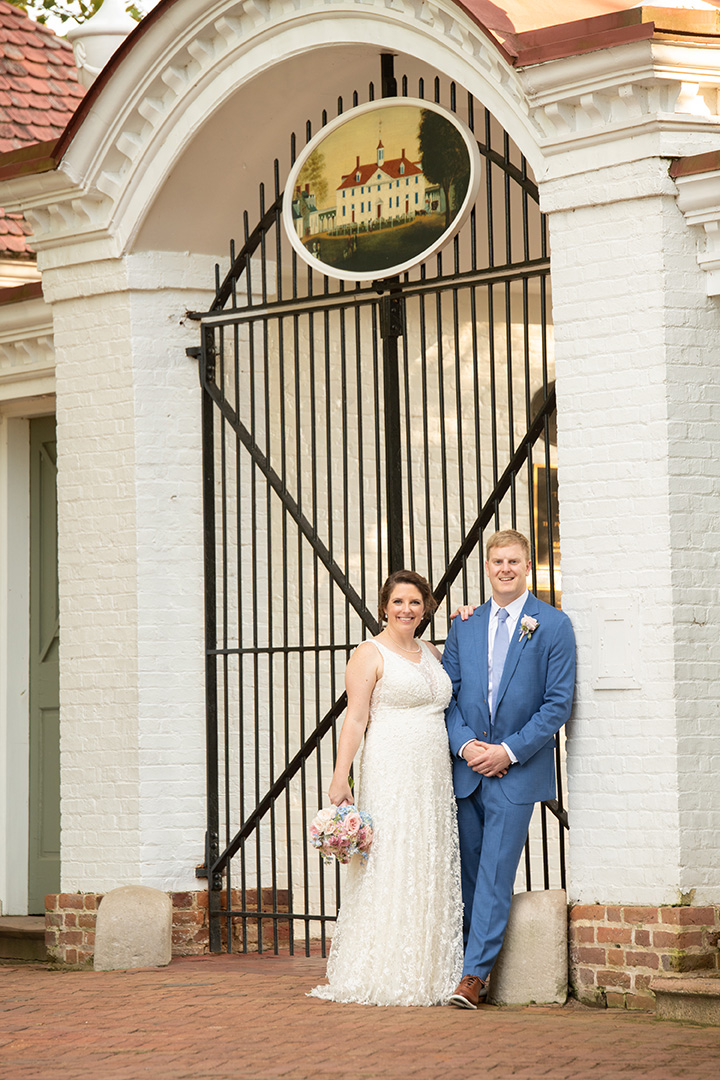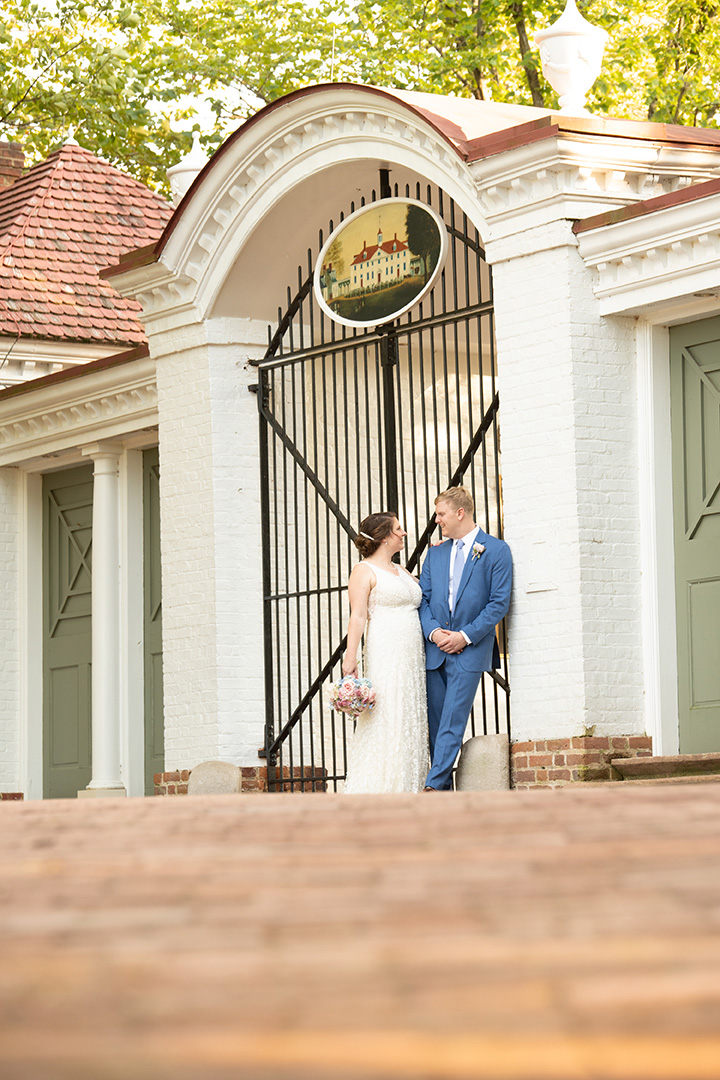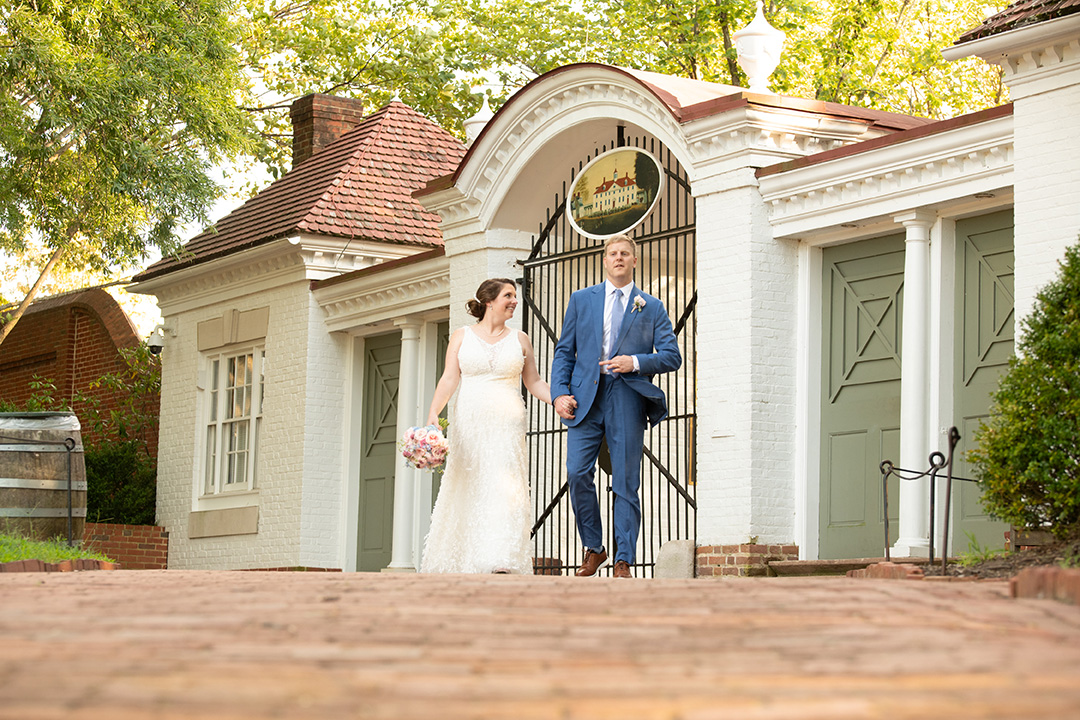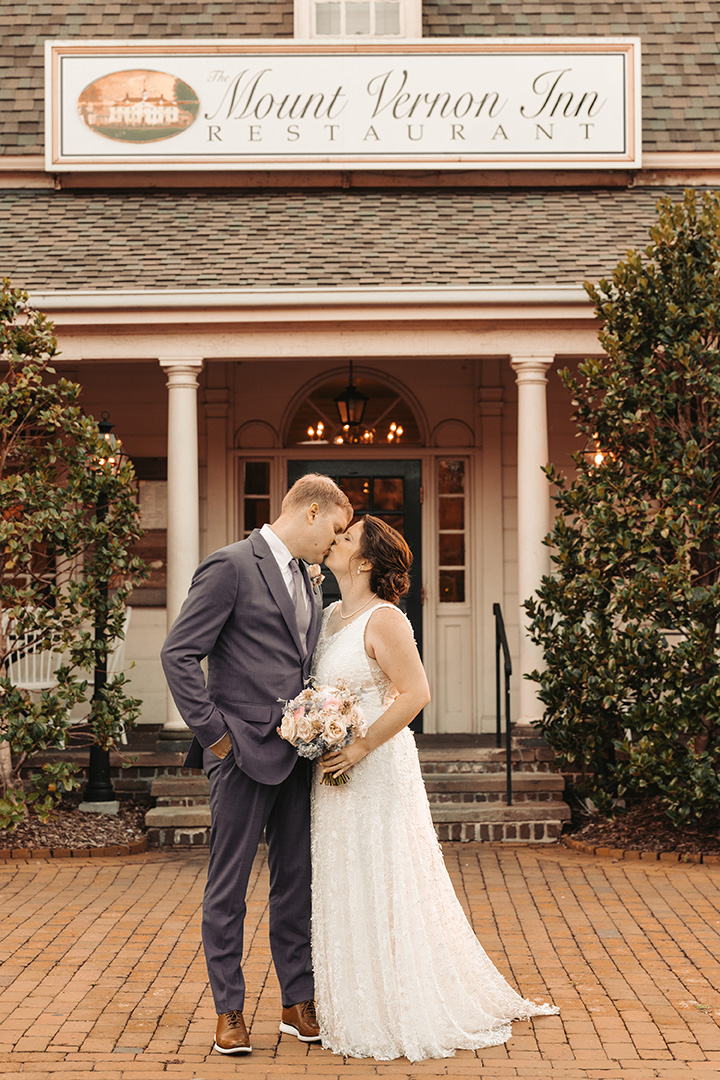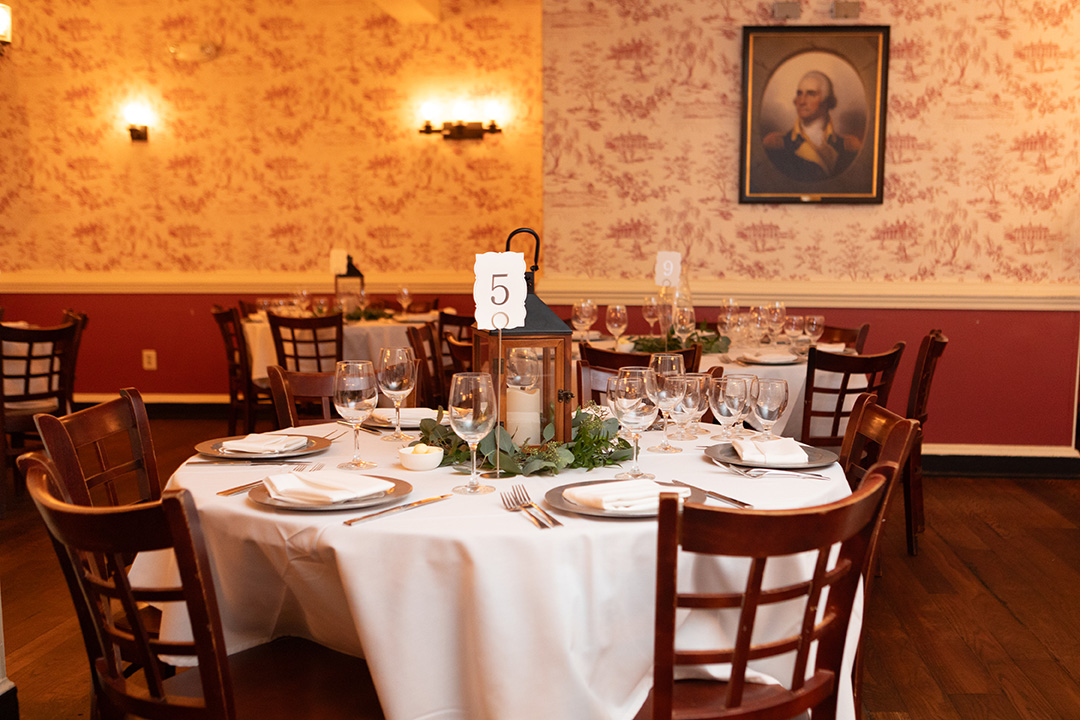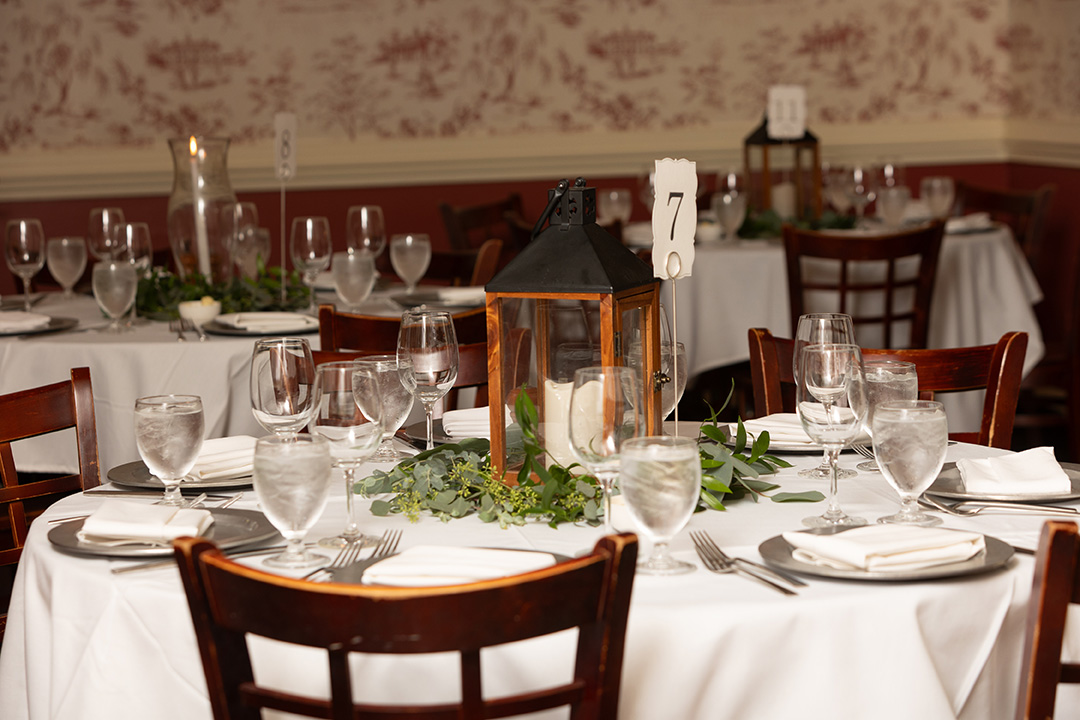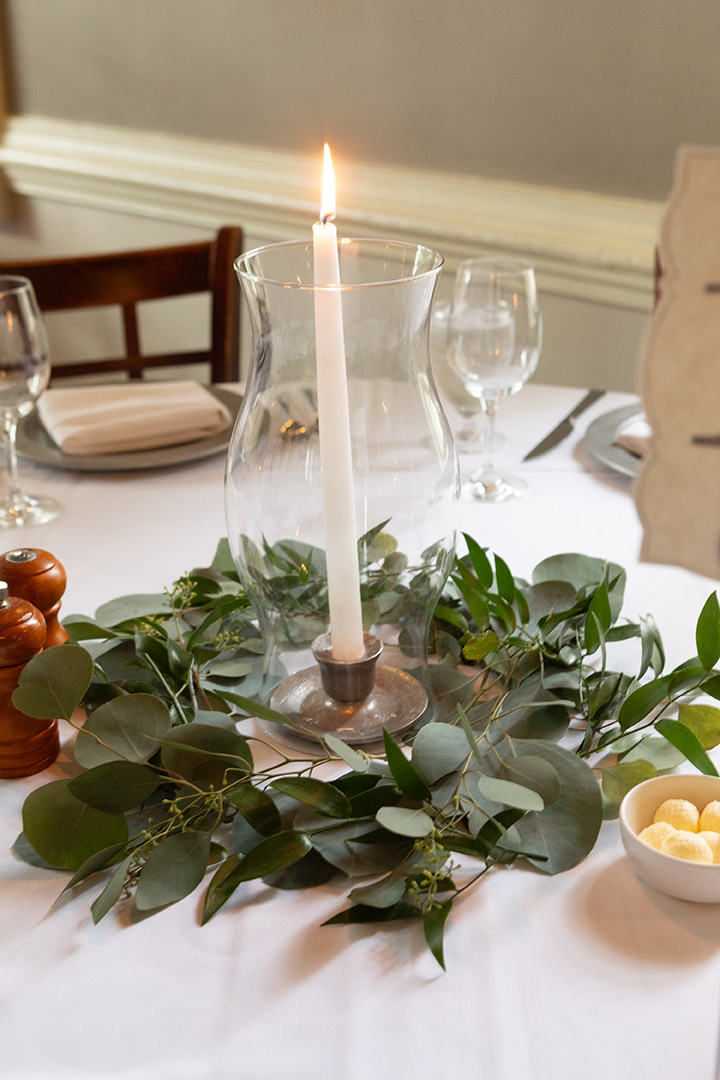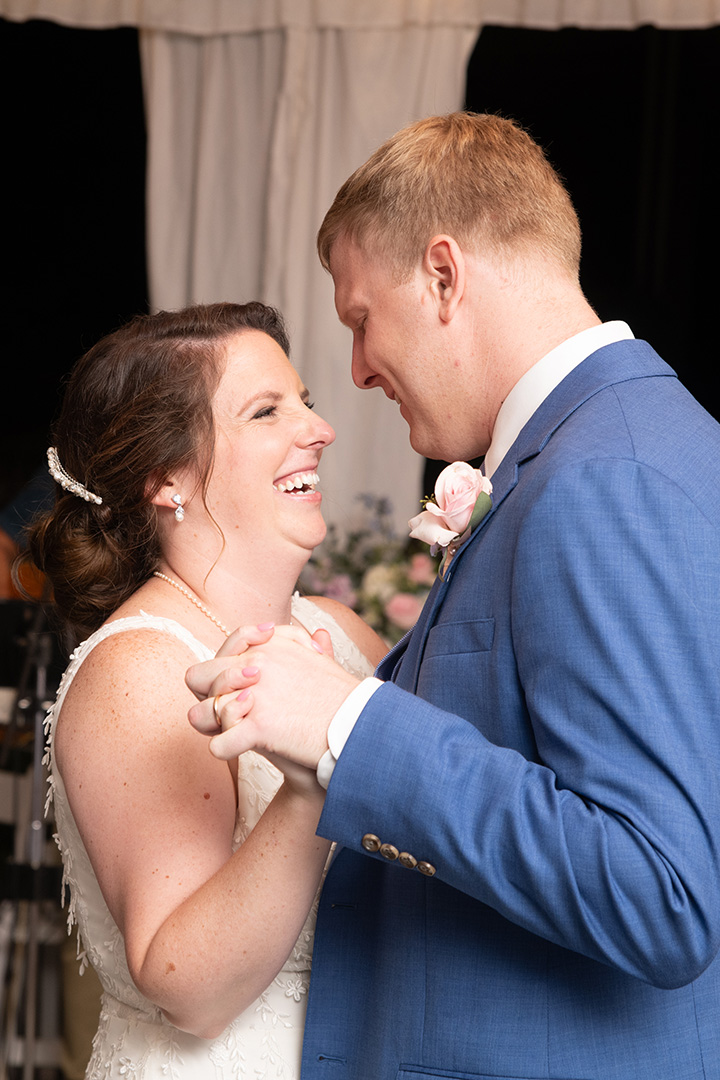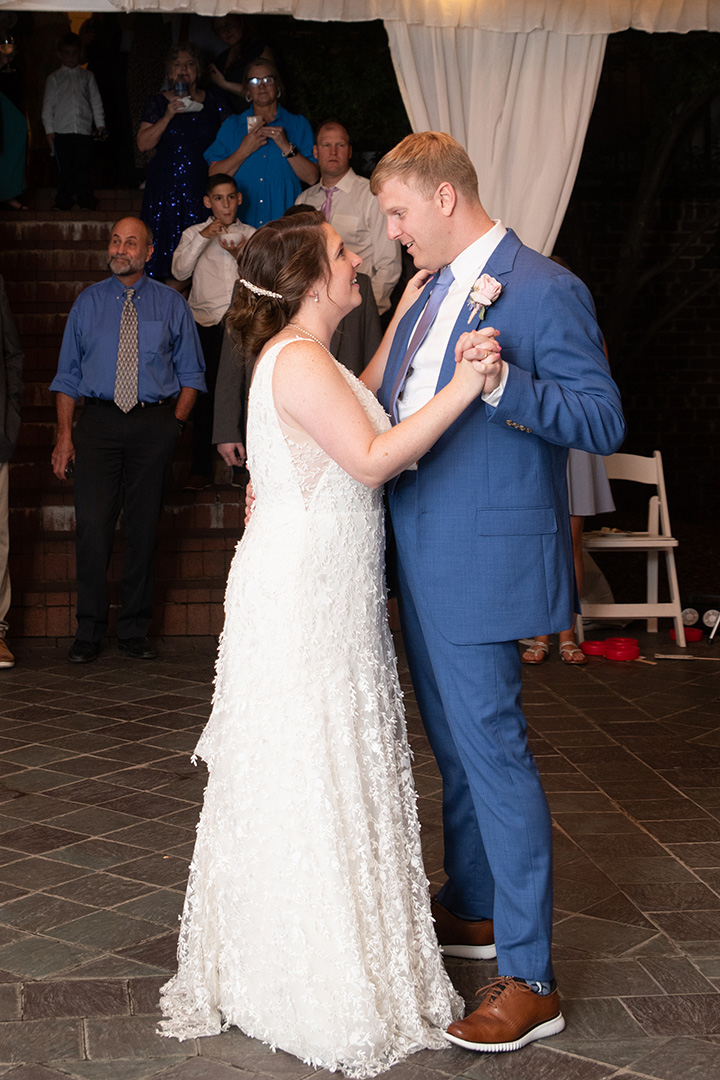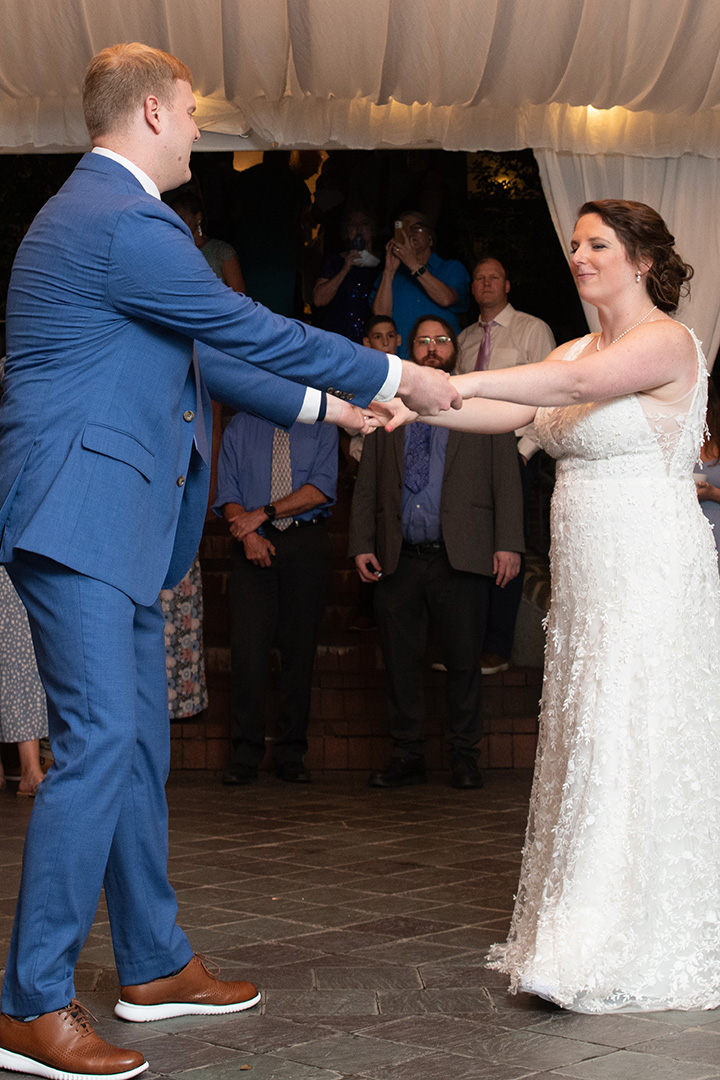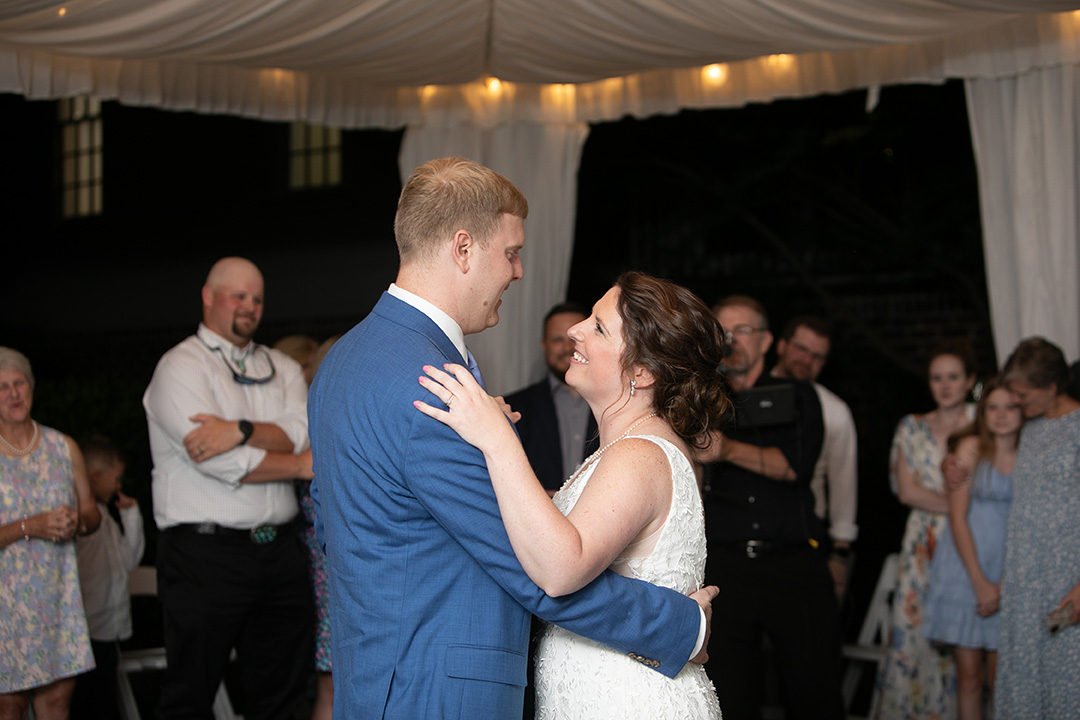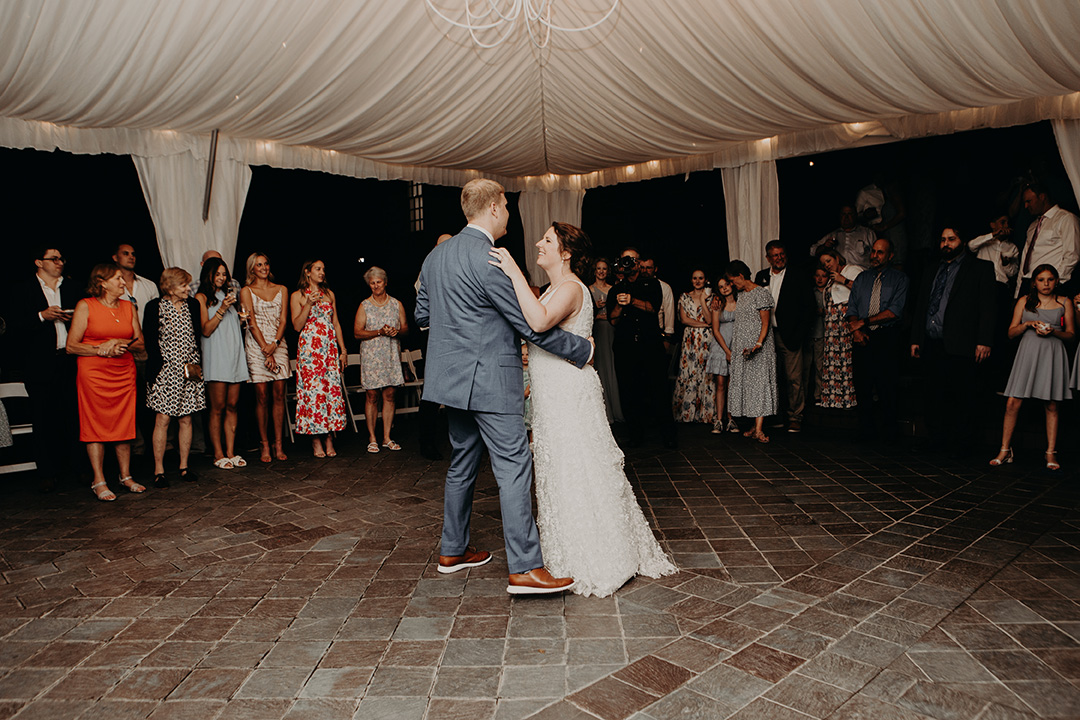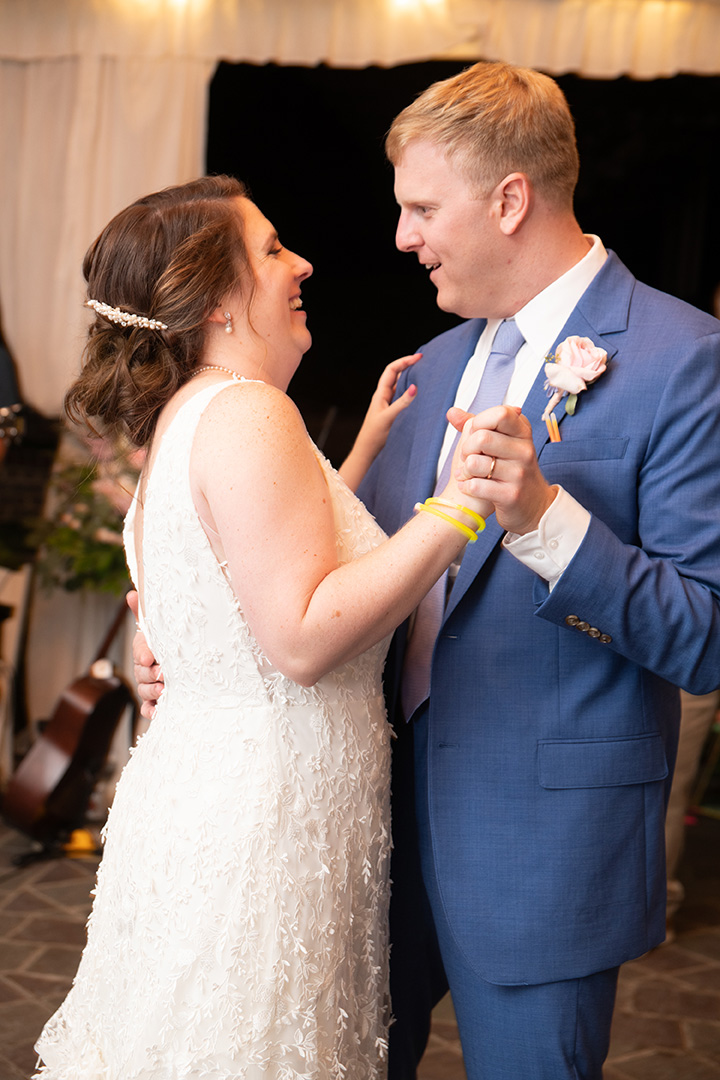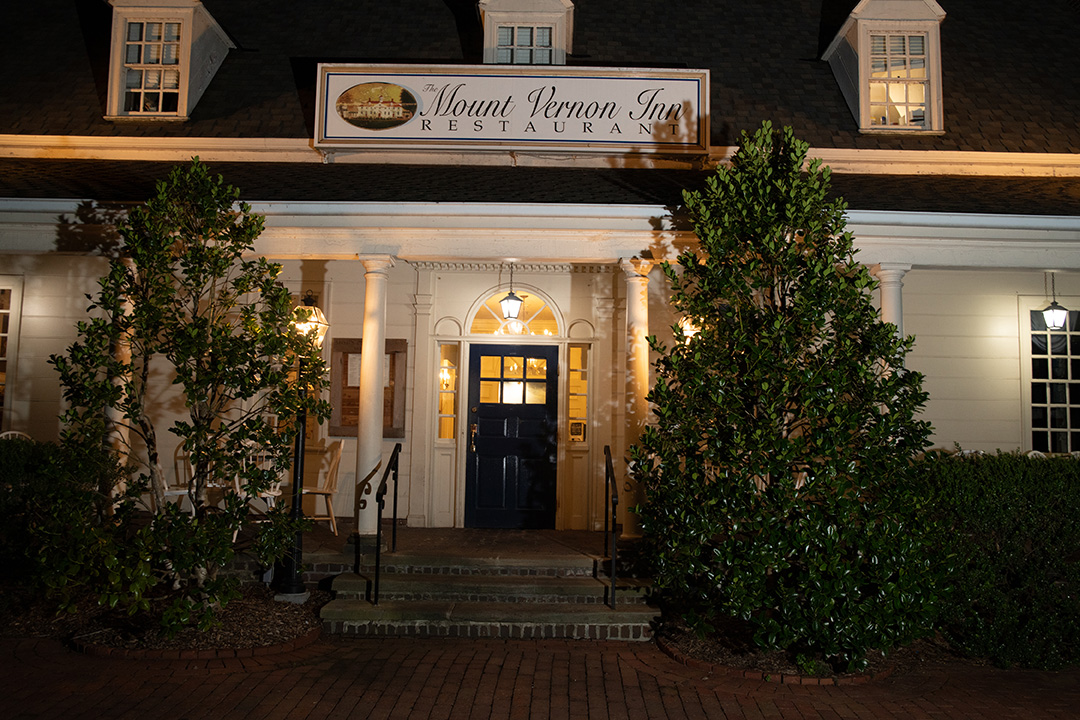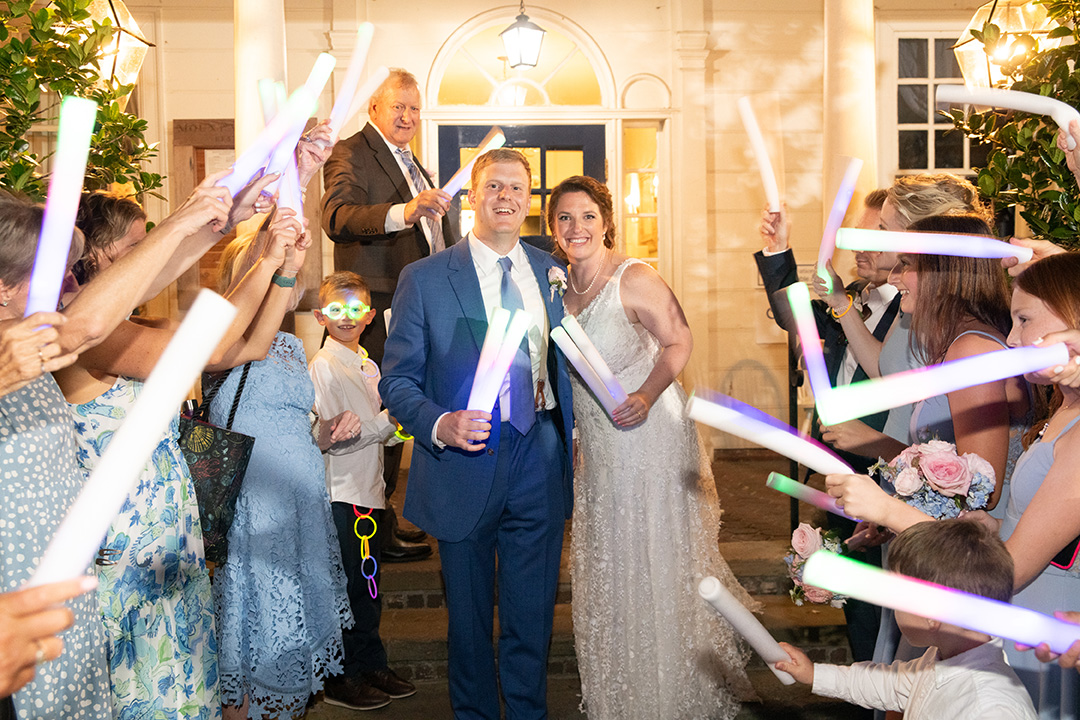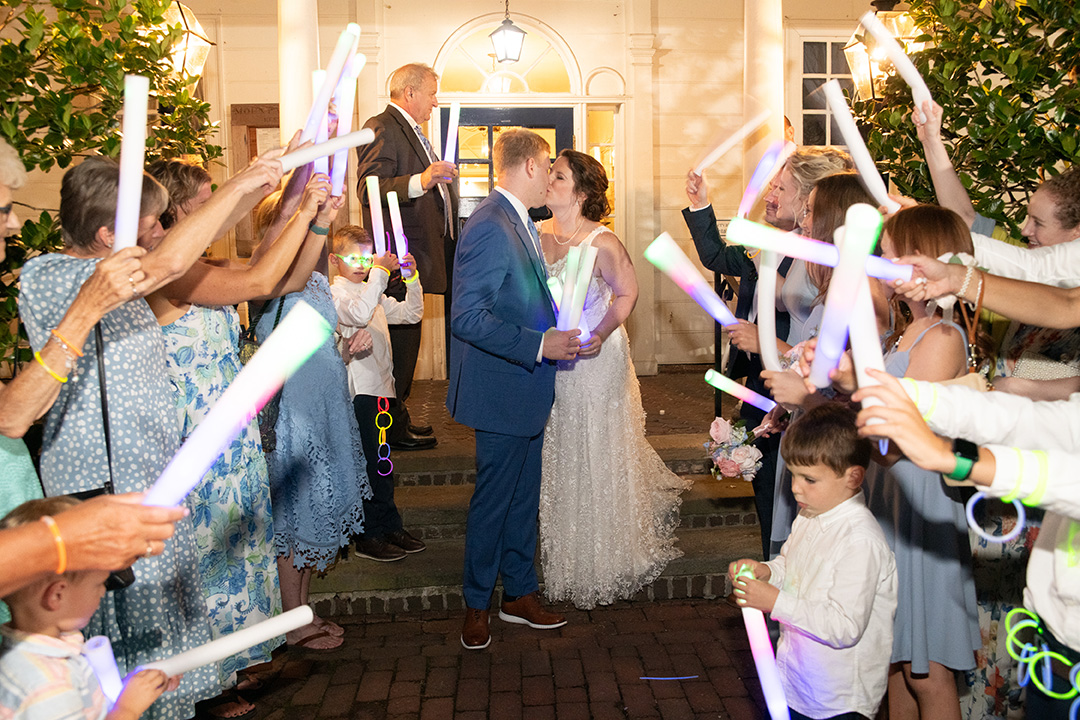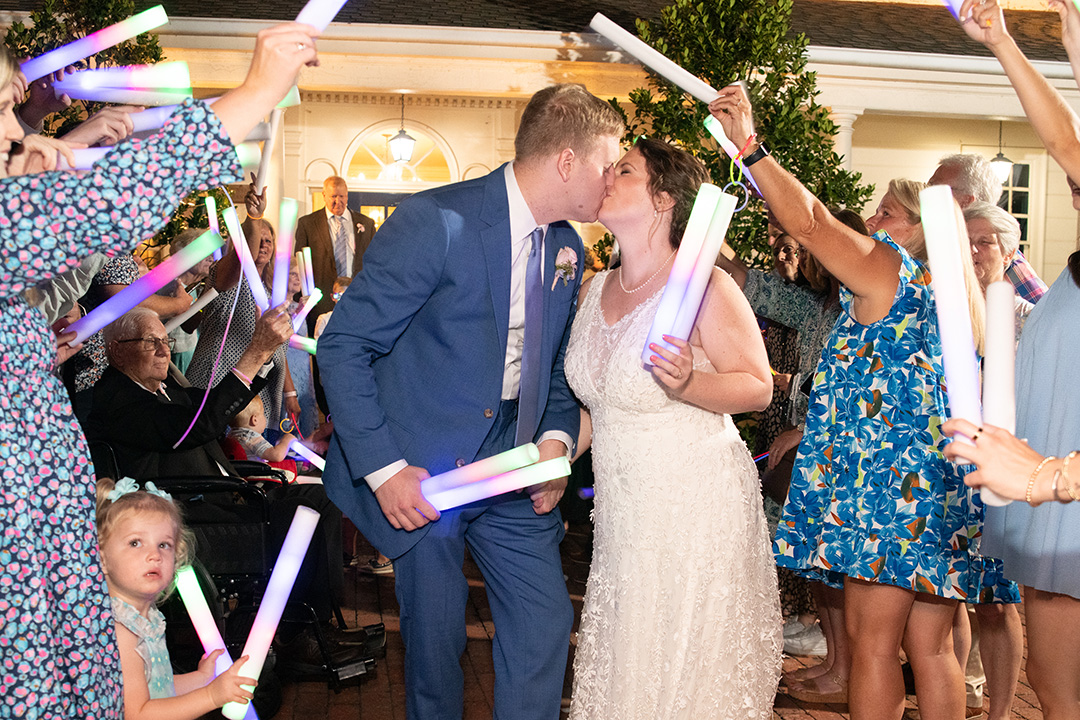 Nestled in the heart of Virginia, Mount Vernon Inn offers a serene getaway steeped in American history. Once a part of George Washington's iconic Mount Vernon estate, the inn stands today as a testament to the timeless elegance of colonial architecture. With its charming wooden beams, quaint fireplaces, and rustic brick walls, the inn is more than just a venue; it's a journey back in time.
Virginia's rich tapestry of historical tales provides a captivating setting for couples looking to embrace tradition in a modern world. A wedding at Mount Vernon Inn is not just an event; it's an experience. Imagine exchanging vows under the canopy of ancient trees, with the whispers of past centuries echoing in the breeze, or dancing the night away in banquet rooms that have witnessed countless stories. With its seamless blend of Virginia's colonial past and present, the inn is the perfect backdrop for couples seeking a nostalgic and timeless wedding.
Historical Significance: Mount Vernon Inn's Rich Past
Mount Vernon Inn's connection to George Washington's Mount Vernon is geographical and historical. It stands because it once belonged to the first President of the United States, George Washington. This revered estate, a symbol of America's foundational years, has seen pivotal moments shaping the nation's history. By choosing the Mount Vernon Inn as a wedding venue, couples are, in essence, becoming a part of this rich tapestry.
The inn itself is a celebration of colonial architecture. With its wooden beams, gabled roofs, and intricate detailing, every corner whispers tales from centuries past. This authentic design is not just an architectural choice but an immersive experience. The high ceilings, ornate chandeliers, and the gentle glow of lanterns transport guests back to a time when every moment was savored and every event was celebrated with grandeur.
Weddings at Mount Vernon Inn are more than just ceremonies; they are historical reenactments. As couples walk down aisles lined with brick, they tread the same paths as some of America's earliest settlers. The walls that witness their vows have seen countless stories of love, determination, and resilience. Every toast made, every dance shared, and every laugh echoed adds to this legacy.
In essence, choosing Mount Vernon Inn for a wedding means intertwining one's personal love story with the grand narrative of America's colonial era. It's a chance to embrace history, honor the past, and set the stage for a future as enduring as the stories the inn holds within its walls.
Picturesque Settings for Photography at Mount Vernon Inn
For photographers, Mount Vernon Inn isn't just a venue; it's a canvas filled with historical and natural beauty. From its expansive gardens to the timeless architectural elements, every nook and cranny holds the promise of a perfect shot. Here's a breakdown of the picturesque settings the inn offers for capturing those unforgettable moments:
Gardens and the Potomac:
The gardens at Mount Vernon Inn are a visual delight, teeming with vibrant greenery and colorful blooms that change with the seasons. They create a stunning contrast with the elegant attire of wedding parties.

Just beyond the gardens lies the majestic Potomac River. Its shimmering waters provide a tranquil photo backdrop, especially during golden hours when the setting sun casts a magical glow. The reflections, the ripples, and the serene flow of the river make every photo come alive with emotion.

Sunset shots by the river, with the sky painted orange, pink, and purple hues, can encapsulate the romance and promise of a wedding day like no other.
Sunlit Atrium:
The atrium is a haven for photographers who understand the power of natural light. With sunlight streaming through large windows, it illuminates the space in a soft, ethereal glow, perfect for those intimate portrait shots.

The play of shadows and light allows for creative captures, highlighting the joy, the tears, and the intricate details of dresses, suits, and wedding accessories.
Romantic Pathways:
Winding pathways, lined with cobblestones and framed by lush greenery, set the stage for intimate moments. They're the ideal spots for candid captures of the couple walking hand-in-hand or sharing whispered secrets.

These pathways often lead to hidden nooks and cozy benches, offering unique settings for couples to steal moments away from the crowd and for photographers to document genuine emotions.
Architectural Elements:
Mount Vernon Inn's colonial architecture is a treasure trove for photographers with an eye for detail. The sturdy wooden doors, the patterned windows, and the textured brick walls serve as artistic backdrops, adding depth and character to every shot.

Elements like iron-wrought handles, rustic lanterns, and colonial-era artifacts can be used for close-up shots, capturing the essence of the venue and the history it represents.

The juxtaposition of modern-day wedding attire with these historical elements creates a beautiful blend of the past meeting the present.
In summary, Mount Vernon Inn is a photographic paradise where the past and the present come together to create memories that will stand the test of time. For every couple dreaming of wedding photos that tell a story, this venue offers a setting as rich in beauty as history.
Venue Options at Mount Vernon Inn: A Photographer's Dream
At Mount Vernon Inn, every space is designed to emphasize functionality and aesthetic beauty, making it an ideal venue for events, especially weddings. From the lush outdoors to the grand indoors, let's delve into the variety of venue options and their photographic potential:
Sunken Garden:
The Sunken Garden is a hidden gem, nestled amidst the larger landscape of Mount Vernon Inn. Its terraced layout and abundant greenery create a secluded oasis that feels worlds away from the hustle and bustle.

Intimate and romantic, the garden offers a serene backdrop for ceremonies, with its manicured hedges, flowering plants, and strategically placed sculptures. For photographers, it's a dream come true, especially for close-up shots where the intricate details of the garden complement the details of the wedding attire and accessories.

As the sunlight filters through the trees, it dapples the garden, creating a dynamic environment perfect for capturing candid moments and raw emotions.
Banquet Halls:
The banquet halls at Mount Vernon Inn exude opulence. High ceilings adorned with ornate chandeliers, polished wooden floors, and walls that echo yesteryear tales set the stage for grand receptions.

These halls effortlessly capture the mood of the celebration, whether it's the joyous laughter during speeches or the tender moments during the first dance. Photographers can play with ambient lighting to produce dramatic and evocative shots.

The vastness of the halls allows for wide-angle shots, capturing the entirety of the decor, the layout, and the guests, preserving the memory of the grandeur forever.
Private Dining Rooms:
For those moments that are more intimate and personal, the private dining rooms are the ideal venue. They're perfect for smaller gatherings with their cozy ambiance, elegant decor, and attention to detail.

Photographers can revel in capturing the intricate details, from the ornate table settings to the shimmering silverware and sparkling crystal. Every element tells a story; these rooms provide the perfect setting to capture them.

Beyond the details, these rooms are also spaces of intimate family moments – a father sharing advice with his newlywed daughter, a grandmother's tearful joy, or siblings reminiscing about childhood memories. These moments become timeless captures in the soft, ambient light of the dining rooms.
Mount Vernon Inn offers various venue options with unique charm and photographic potential. Whether couples dream of a grand celebration or an intimate affair, the inn has a space that not only meets but enhances their vision, ensuring that their special day is captured in all its glory.
Selecting Your DC Wedding Photographer for Mount Vernon Inn
For couples who've chosen the iconic Mount Vernon Inn for their wedding, there's an intrinsic understanding of the venue's blend of history, elegance, and natural beauty. Yet, translating that understanding into a tangible memory rests heavily on the shoulders of your chosen photographer. For those searching in the DC area, here's what you need to know:
The Distinctive DC Photography Aesthetic:
Washington, DC, isn't just the nation's political heart; it's also a hub of creativity and artistry. Photographers from this area often bring a unique blend of contemporary flair and classical elegance to their work. Given Mount Vernon Inn's deep historical roots and modern-day romantic allure, a DC-based photographer can bridge the gap, crafting images that echo the venue's spirit while adding a touch of urban sophistication.
Questions to Pose to Potential Photographers:
Before settling on your DC wedding photographer, consider discussing their familiarity with Mount Vernon Inn. Have they shot here before? Do they know the best angles to capture the Sunken Garden's charm or the intricate details of the banquet halls? Given the venue's multifaceted appeal, a photographer's experience with its nooks and crannies can be invaluable.
Emphasizing Candid Moments:
While Mount Vernon Inn offers numerous opportunities for staged shots, its true essence shines in candid moments. A skilled DC photographer, well-acquainted with the venue, can seamlessly merge into the background, capturing unscripted laughs, stolen glances, and impromptu dances. When framed against the inn's timeless backdrop, these fleeting moments transform into lifelong treasures.
Incorporating DC's Metropolitan Vibe:
While Mount Vernon Inn exudes a serene, historical aura, it's also just a stone's throw away from the bustling heart of DC. Couples can consider integrating this juxtaposition into their wedding album. Perhaps a pre-wedding shoot amidst the city's iconic landmarks? Or a post-wedding session capturing the city's nighttime glow? Your DC photographer, with their intimate knowledge of the city, can suggest locations and themes that beautifully contrast with the inn's colonial charm.
Conclusion:
Your wedding day at Mount Vernon Inn promises to be an event etched in time – a blend of the past's elegance and today's love stories. As you select a DC wedding photographer, ensure they resonate with this vision. With their expertise and the inn's charm, you're poised to craft an album that's a collection of photographs and a mosaic of memories.