Guide to Wedding Planning in Washington DC, Maryland, and Virginia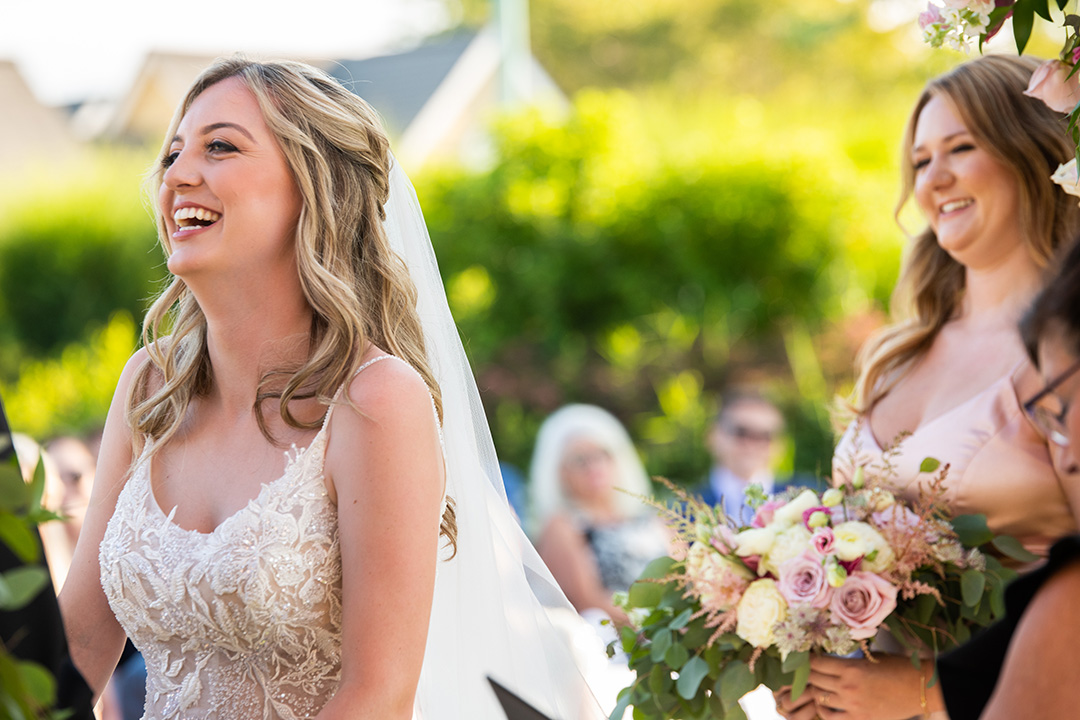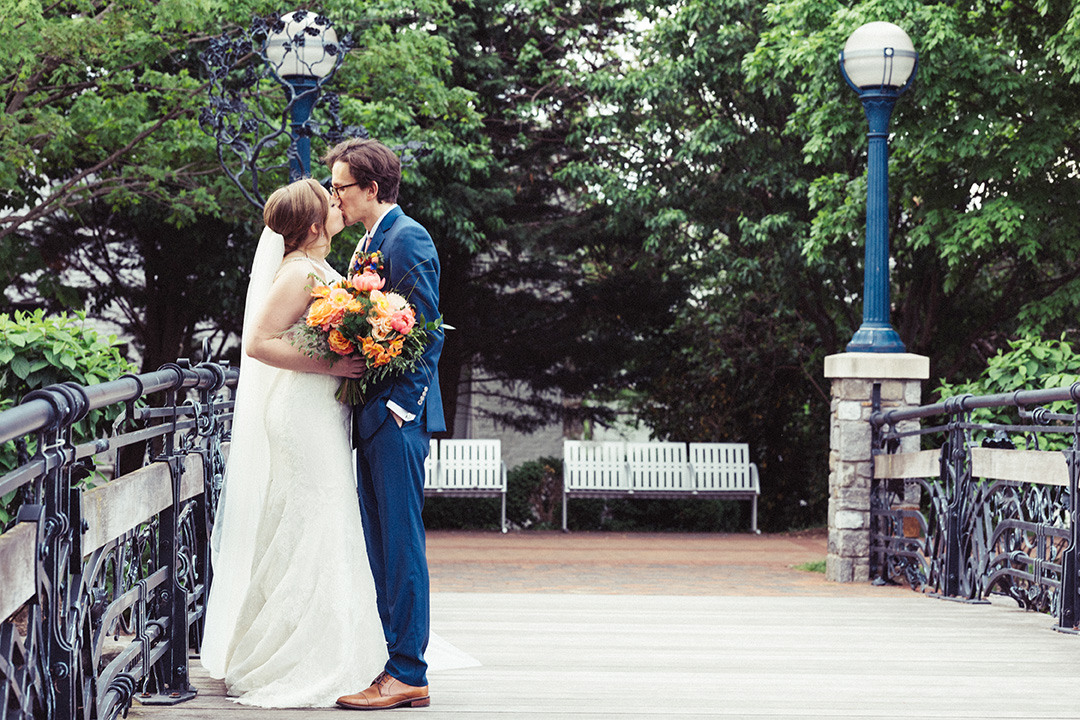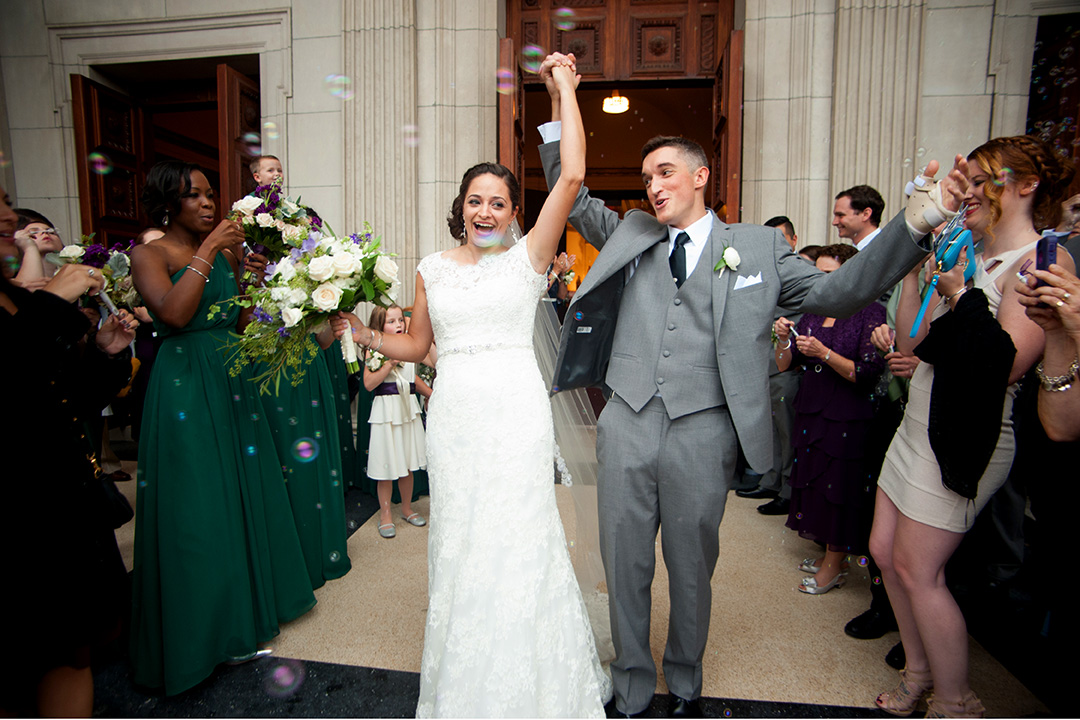 Complete the form to INSTANTLY view our prices & packages.
"*" indicates required fields
Your wedding will be one of the most memorable days of your and your loved ones' lives. Traditional wedding planning takes place around a year to 14 months before the big day. There's a lot to keep track of, from hiring wedding photographers to setting a menu and sending out invitations.
If you're planning a wedding in Washington DC, Maryland or Virginia, use this checklist to help with smooth planning. And if you need wedding photography in the Washington DC area, contact us.
Wedding Planning 1 Year Away
If you know you want to get married in around a year, now's the time to start planning. You might want to create a wedding binder where you can organize things you're inspired by, or use a site like Pinterest to create a wedding vision board.  Get the ball rolling by checking off these action items.
Figure out a budget. Will you have family members chipping in? Will you be funding your wedding yourself? What's your max budget, and what do you need to do to make sure you have the funds to fulfill what you want? Check out our post on wedding costs in Virginia and Maryland to see what you'll need to plan for.
Determine your wedding style. Do you and your partner want a formal, fairytale wedding? Maybe you prefer a religious ceremony indoors, or want to host an elegant backyard wedding. Your wedding style will help guide your venue choice.
Find a venue. The time of year you want to get married may mean wedding venues are heating up in competition. According to The Knot, fall is the most popular time of year in Washington DC to get married, with 39 percent of couples getting married then, with summer (30 percent) and spring (26 percent) being next. Only around 5 percent of couples get married in the winter.  If you want to get married during a busy season, start looking at venues as soon as possible. Keep in mind the venue you choose will also affect how many guests you can invite and what kind of style your wedding will be.
Plan your guests. Your budget will set restrictions on how many guests you can have at your wedding, so now you'll want to start planning your guest list. This is also a good time to choose who will be in your wedding party if you decide to have bridesmaids and groomsmen.
Choose your food. Your wedding venue may provide catering, or you may need to take care of that yourself. If you're serving dozens of guests at your wedding, the earlier you can secure a caterer you're crazy about, the better.
The action items mentioned here are essential to getting wedding planning in motion. Once you've nailed down these items, you can start planning the fun details for your special day.
Wedding Planning 11-10 Months Away
After you've found a venue and know your date and how many guests you're inviting, make sure you have your choice of the best vendors – like a wedding photographer. Check off these action items.
Research and hire vendors. In addition to a caterer, you'll need to decide if you want a band or DJ, as well as a videographer and florist. You'll definitely want to reserve the services of a wedding photographer whose shots you love, so you can ensure you get amazing memories of your special day. You could hire one you're interested in to take engagement shots, too.
Iron out the style details. Now that you have a venue and know how many guests you'll likely have, start brainstorming other design details like colors and decorations. Knowing this will help you when choosing invitations, flowers and more.
Book a place for out-of-town guests to stay. It's early, but you probably have an idea of how many friends and family members will be making the trip to town for your wedding. Work with a hotel to block out rooms, and ask for a discounted group wedding rate if possible.
Keep guests in the know. You can sign up for a wedding website using a site like Zola or The Knot, where you can list wedding details, give guests ideas on fun things to do in town and share your registry.  Now or in the next month or two, send save-the-date announcements to people you plan on inviting.
Now you have a date, place, and vendors, and you're getting your guests excited about your wedding. Let's move on to the next wedding planning details.
Wedding Planning 9-7 Months Away
You're less than a year out now. How exciting! Here's what to tackle next.
Say "yes" to the dress(es). If you're the bride, now is the time to start looking at a wedding dress and to choose the bridesmaid dresses if you'll have them in your party. Shopping for a wedding dress earlier than later is important so you and your bridesmaids can avoid rush fees and you can get your dresses perfectly tailored. Once the bride has decided on the dress, a groom can choose a complementary tux and look for groomsmen.
Register for gifts. Registering for gifts at this time is a good idea because you give your guests more options for what to get you and more time to brainstorm great gifts based on what you're interested in. Add your registry to your wedding website.
Reserve a rehearsal dinner spot. It might seem early to do this, but just like with wedding venues, depending on the season, there might be a lot of competition to get into the restaurant of your choice. Talking with a restaurant early may help you score some deals, too.
Order other rental items. Even if your wedding venue is all-inclusive, you may be bringing in additions for your

décor

, like draping, table decorations or a special dance floor. Decide on those extras now, and put a plan in place to reserve them.
Choose who will be marrying you. Now is also the time to hire your officiant – or tell the person you want to marry you to get take steps to become an officiant.
Get invitations. You should also decide if you want a calligrapher to address the invitations, or have them printed, or hand-address them yourself.
Phew! Now you're halfway to your wedding and already have a lot of important details sorted out. Let's look at what's next.
Wedding Planning 6 Months Away
When you're six months out from your wedding, it's time to start making sure all the little details are perfectly taken care. Use this checklist.
Book transportation. You might need a shuttle bus from a hotel to the venue, as well as transportation for bachelorette and bachelor parties. You should also get transportation for you and your beloved from the venue to wherever you're off to after the wedding.
Plan fun for after the wedding – the honeymoon. Check that your passport is up-to-date, book your honeymoon and make sure you have what you need (like vaccines if you're going certain places).
Order your cake. Make sure the cake you

smoosh

into your beloved's face is a flavor and design you love. Meet with bakers and cake decorators now to settle on your favorite.
Schedule hair and makeup artists. For the bride, hair and makeup makes a big impact on the big day. Go through a trial (or a few) well in advance so you nail down the look you love with your hair and makeup artists.
We're getting closer! Let's look at three months before the wedding.
Wedding Planning 3 Months Away
The big date's just a few months away now. Here's what you should be wedding planning when you're three months out.
Create guest favors and gift bags. If you're going to leave gift bags for your guests coming in from out of town in their hotel rooms, or you're going to send off your guests with something special, make sure you have enough for everyone you want to gift.
Write your vows. Your vows are one of the most special moments in the wedding. Start thinking now about what you want to write, so you can keep refining your speech up to the wedding.
Send out your wedding invitations. Include an RSVP date of about three weeks before the wedding so you can deal with the final headcount with everyone else who's involved.
Can you feel it? You're almost there to your memorable day!
Wedding Planning 1 Month Away
Now it's getting real! Ensure a flawless wedding by ticking these tasks off your list.
Get your marriage license. To get married in the Washington DC area, you'll need an application, a license fee, proof of ID, information about previous marriages and the contact information for your officiant. You can get your license the same day you apply, but you'll want to do this early enough so you can make sure you have all the materials you need.
Purchase gifts for your wedding party. Your wedding party is there for you through most of this process and is investing in your wedding, having to buy or rent garments and other items. Say thanks with a special gift.
Create a seating chart and place cards. Now that you know who's coming to your wedding, decide where everyone will be sitting.
Do final check-ins. Contact your venue, vendors, wedding planner (if you have one) and anyone else who has a part in making your special day the best it can be to confirm details and tie up loose ends.
As much as you can this final month, treat yourself to relaxation treatments that get you in a good mood so you're not stressed out for your wedding. Get a manicure and pedicure, go for a couple's massage or spend some time relaxing with your pet. Your wedding should be a day of joy, so even though it's a busy time, you should still have fun leading up to it.
Don't Have This Much Time? No Problem
Maybe you don't have a year to plan your wedding. That's OK. Try to condense as many items from this checklist as quickly as you can. Enlist help from a trusted friend or loved one, or a professional wedding planner, to get you where you need to be.
When you work with one of our wedding photographers, we make sure we do everything possible to capture your big day exactly the way you want it.