Linganore Winery Wedding Photography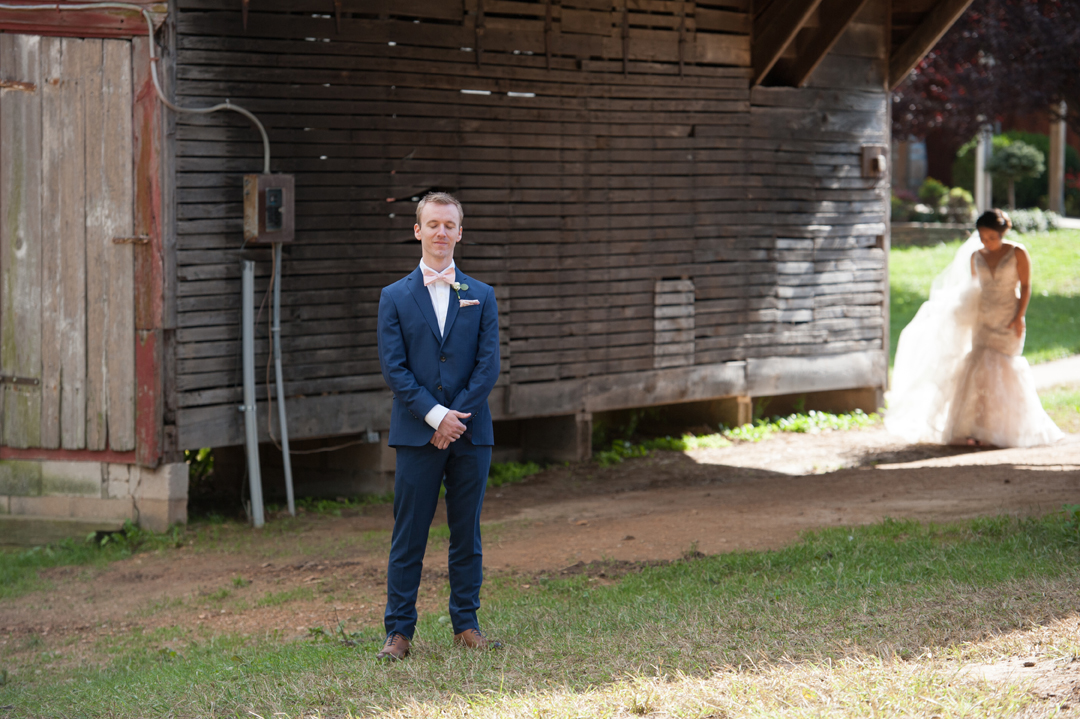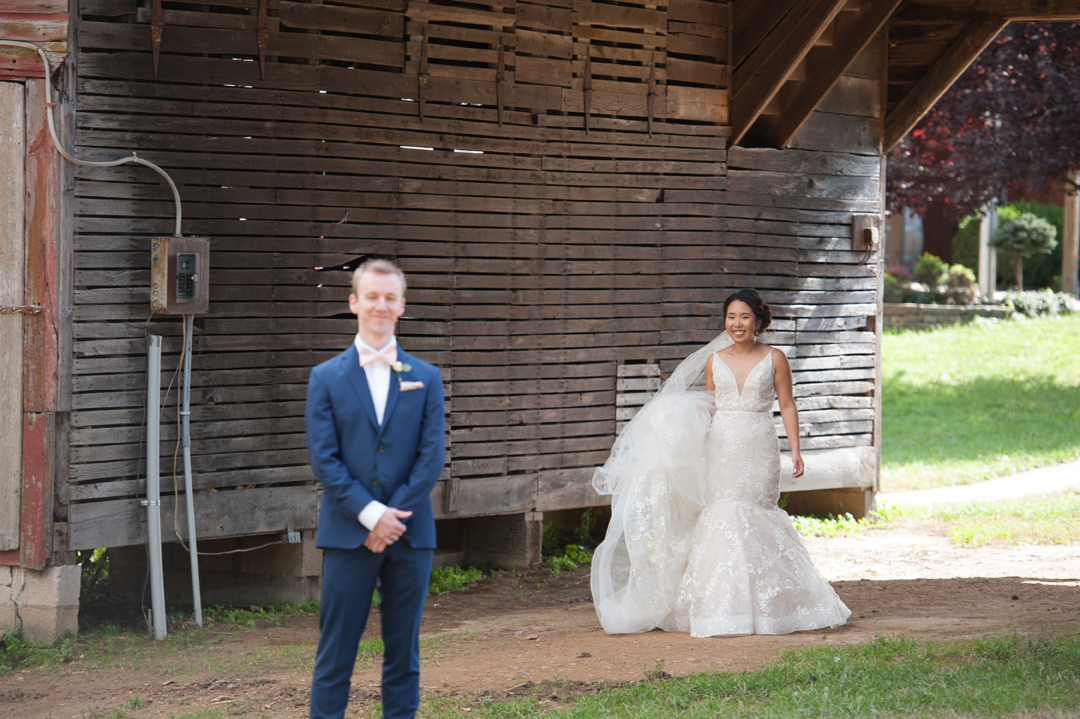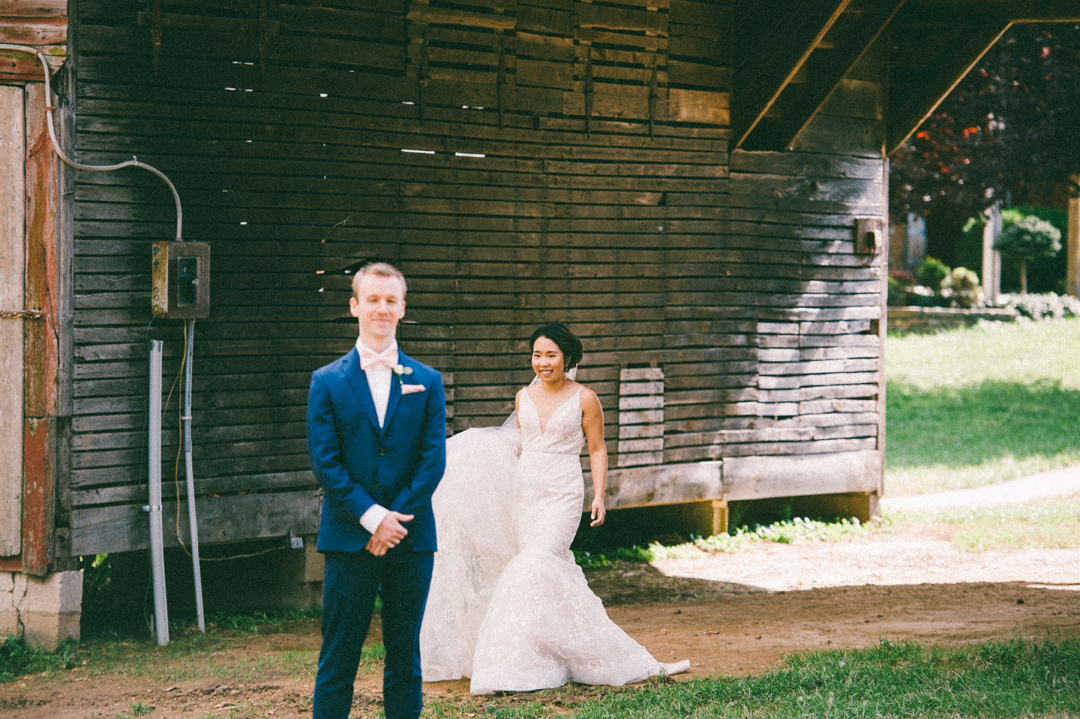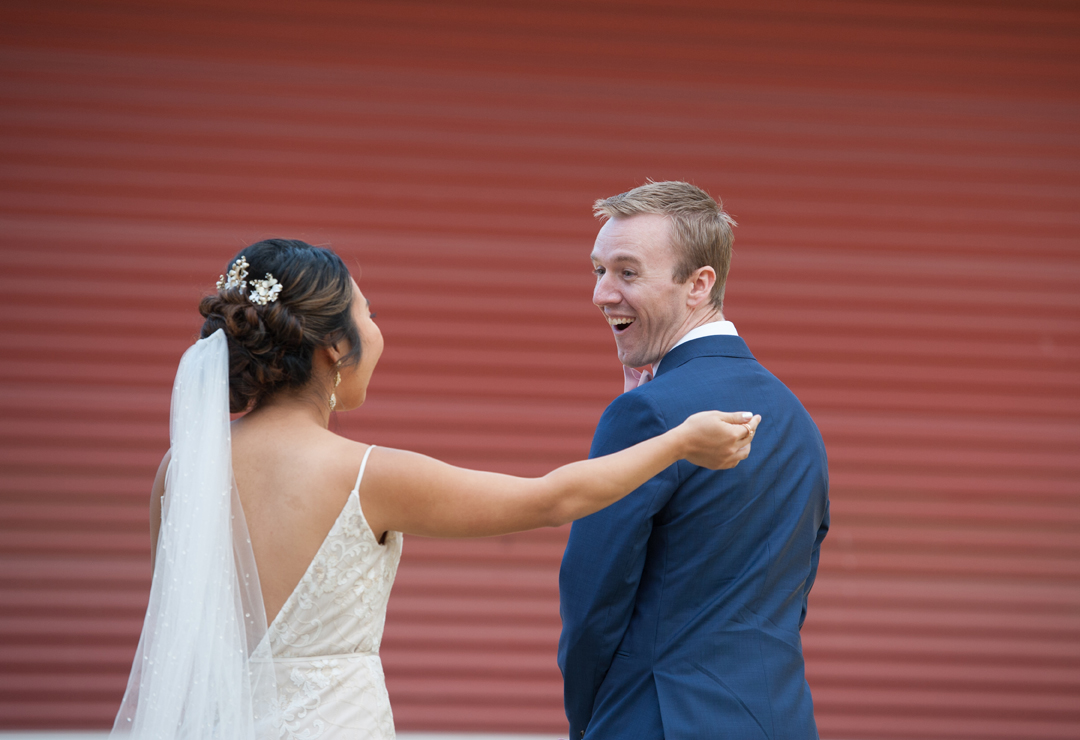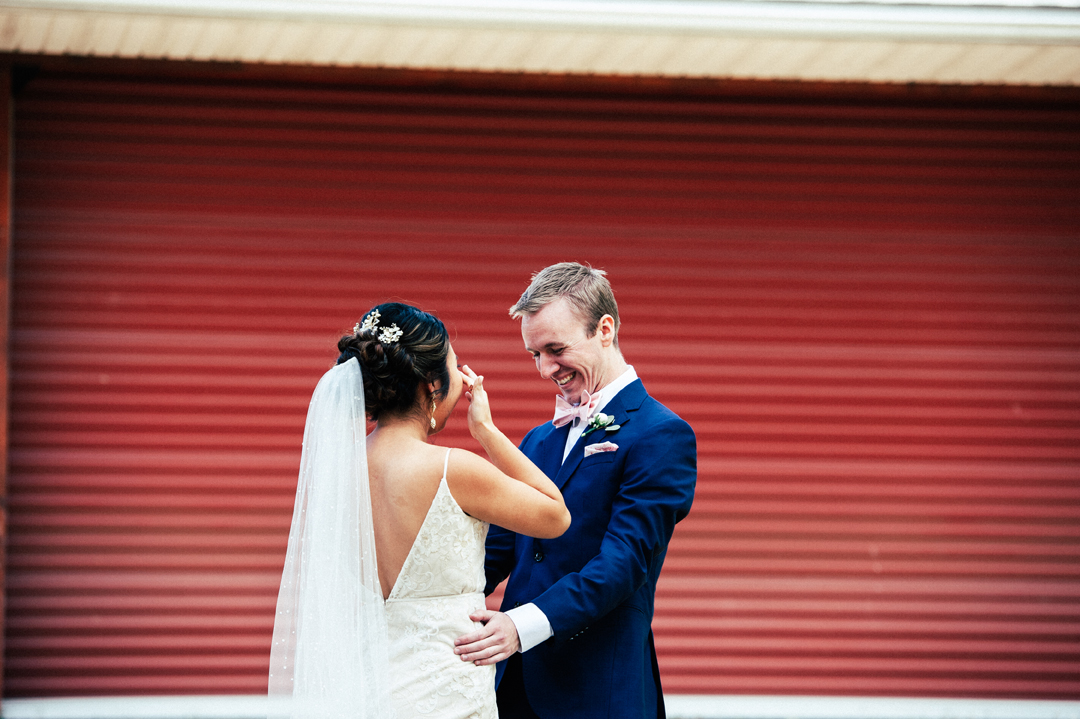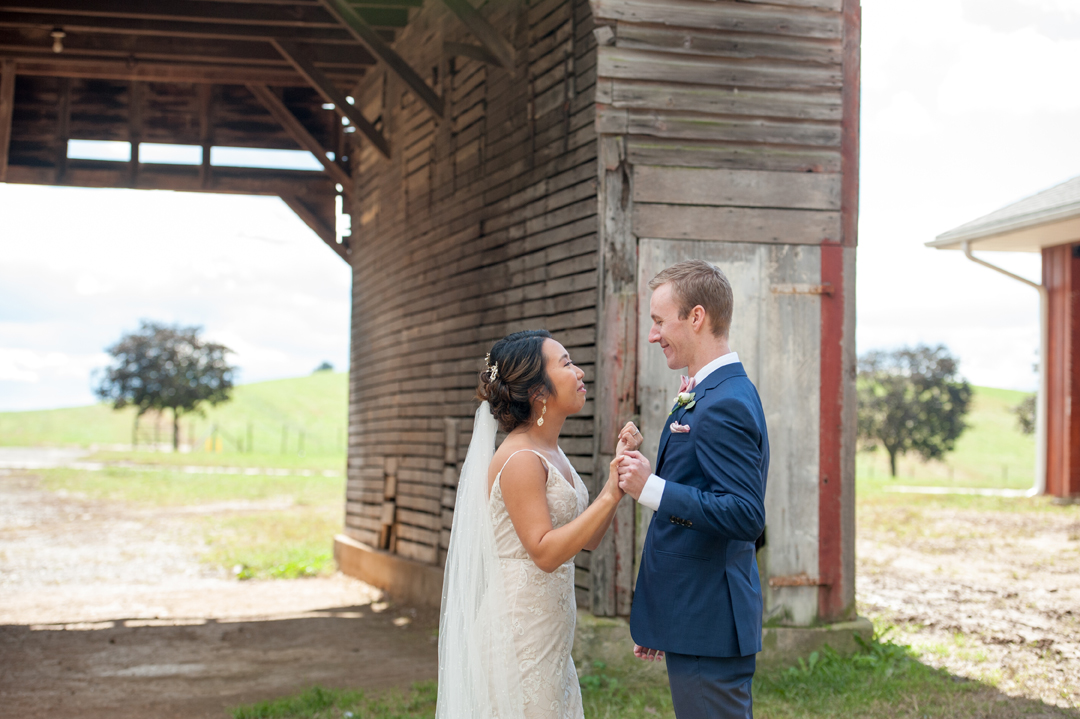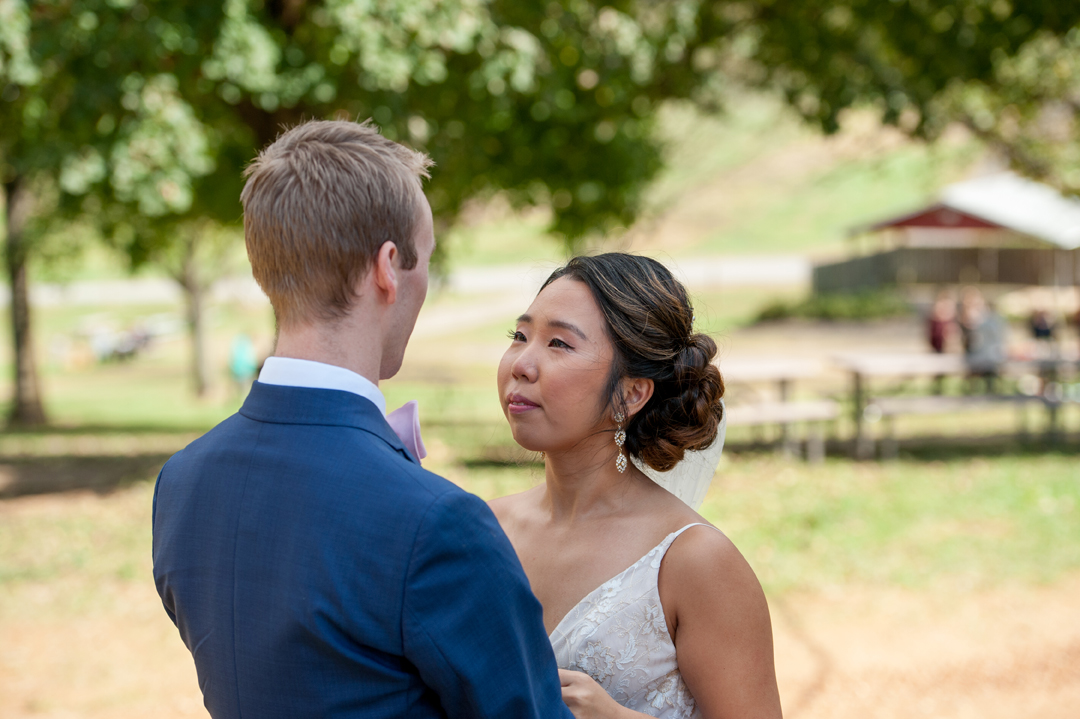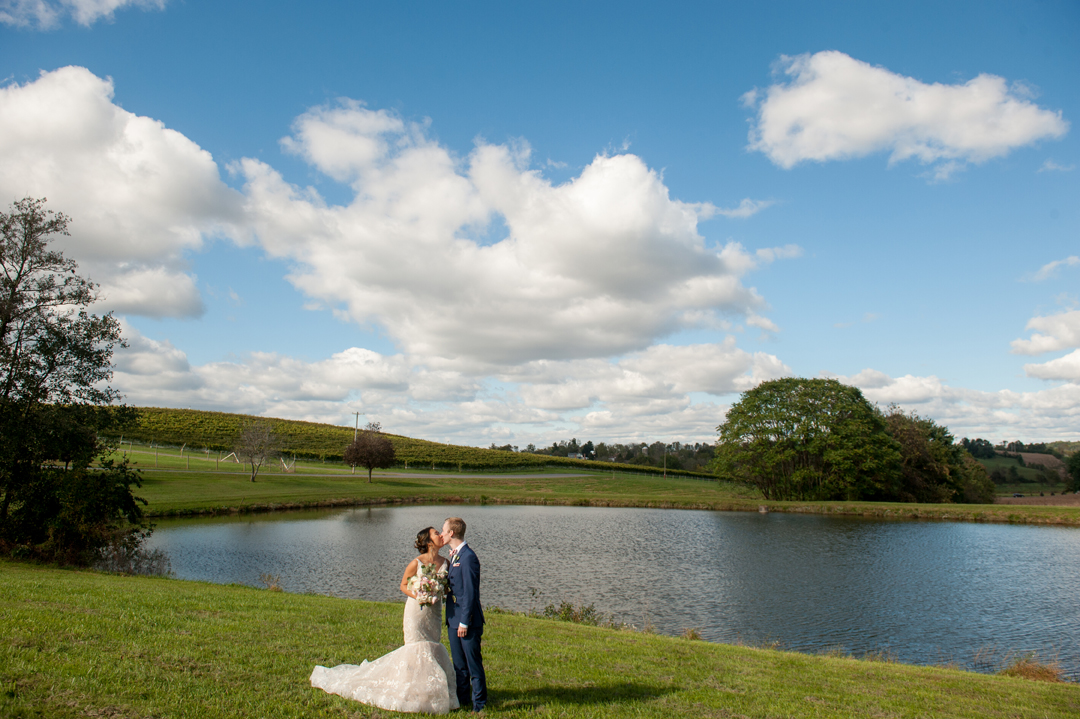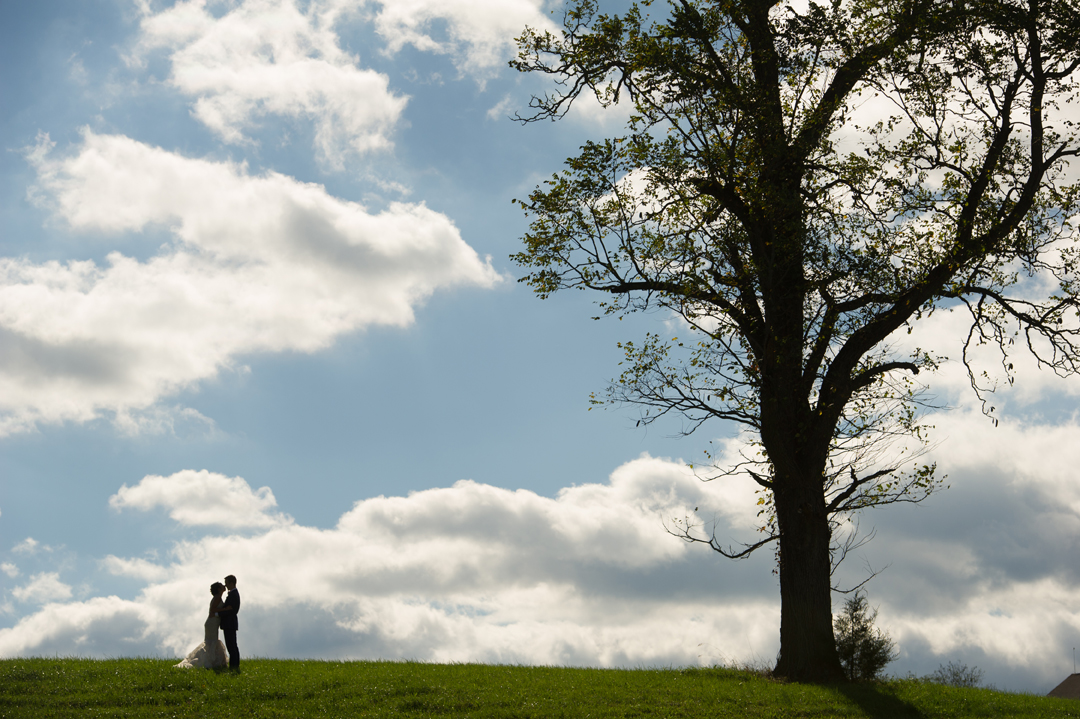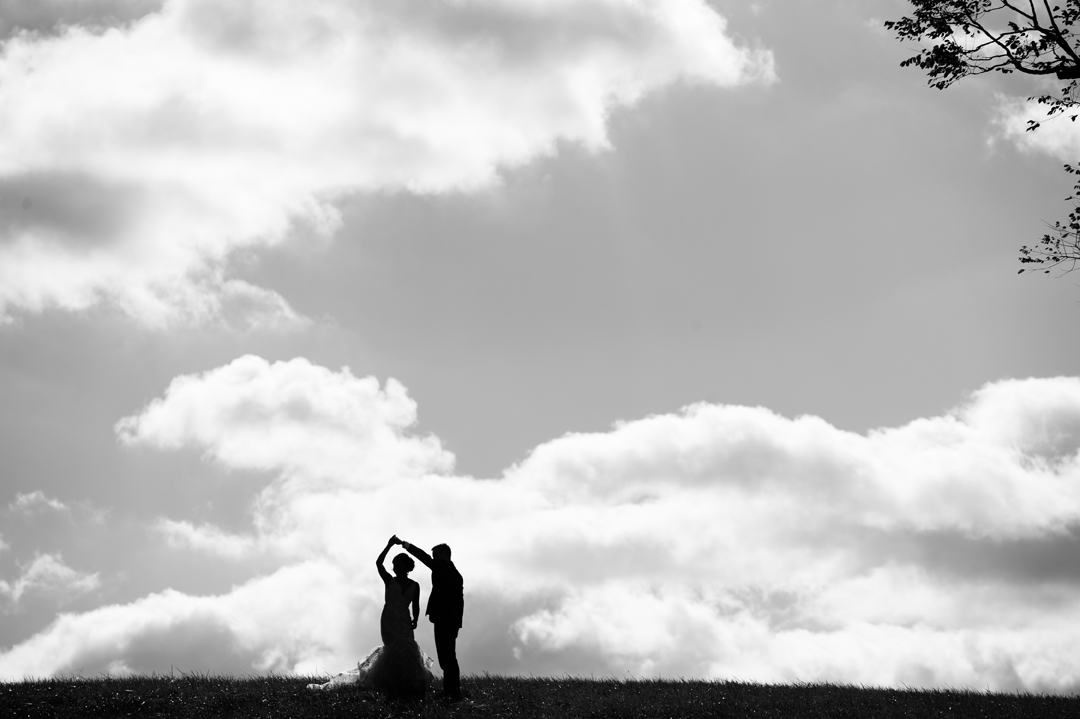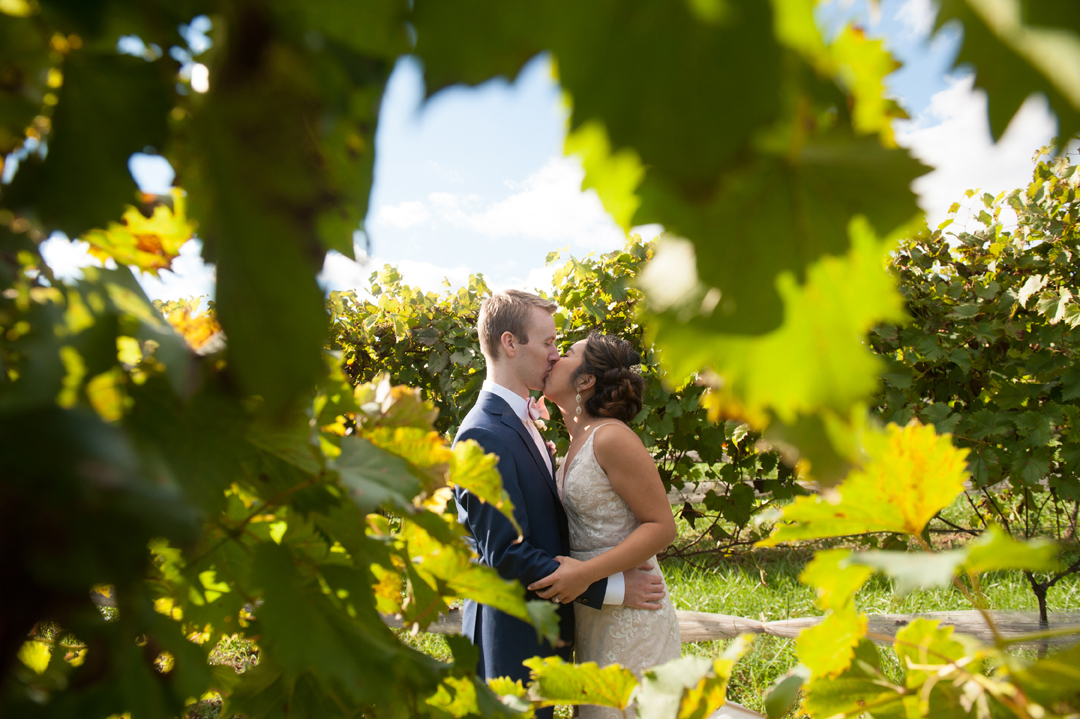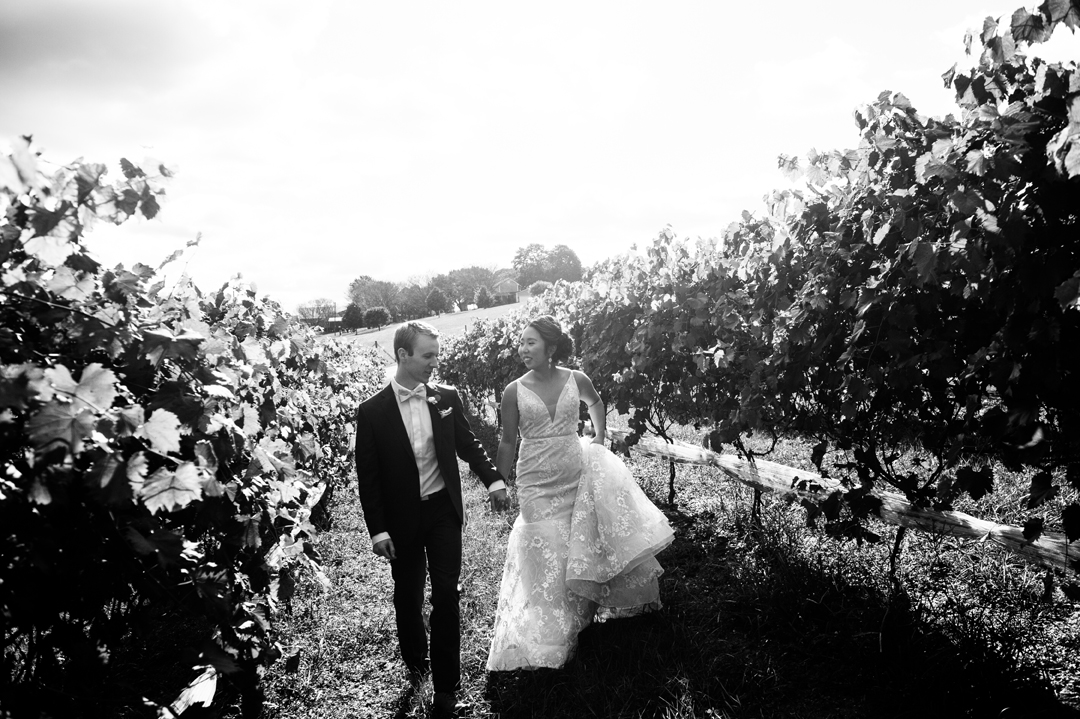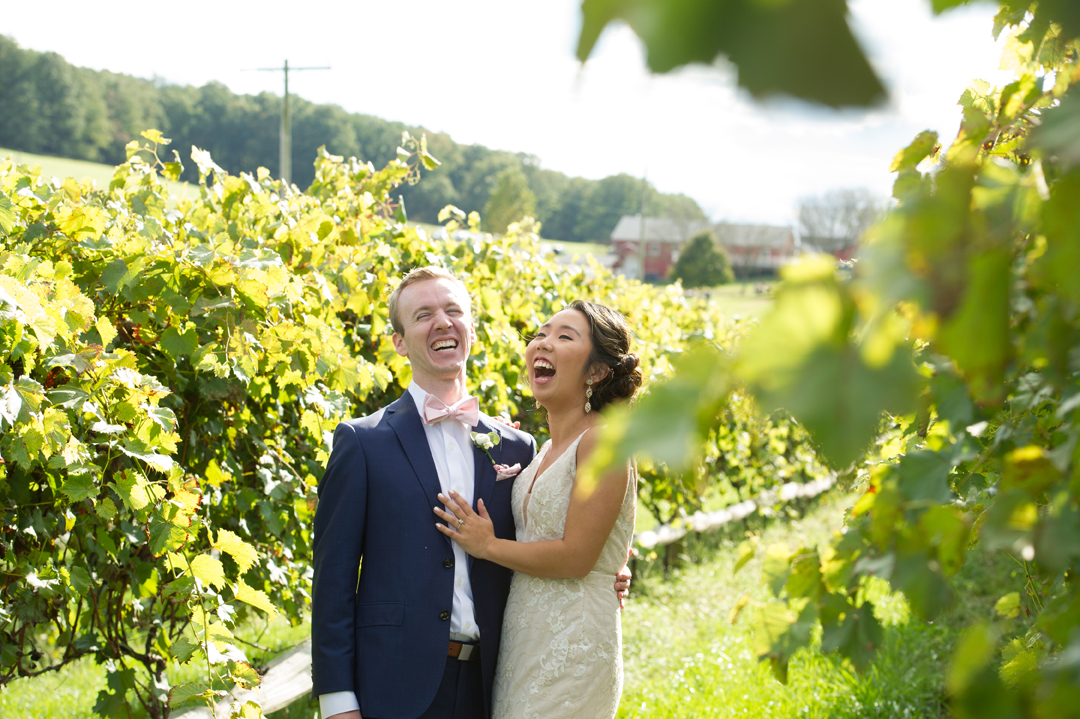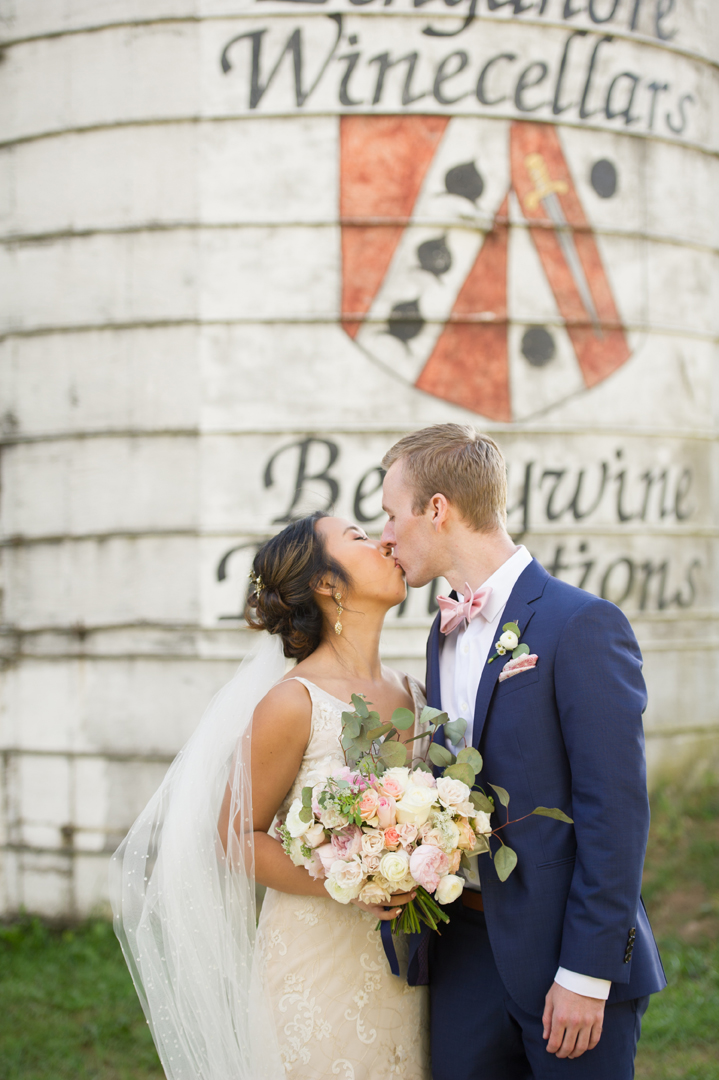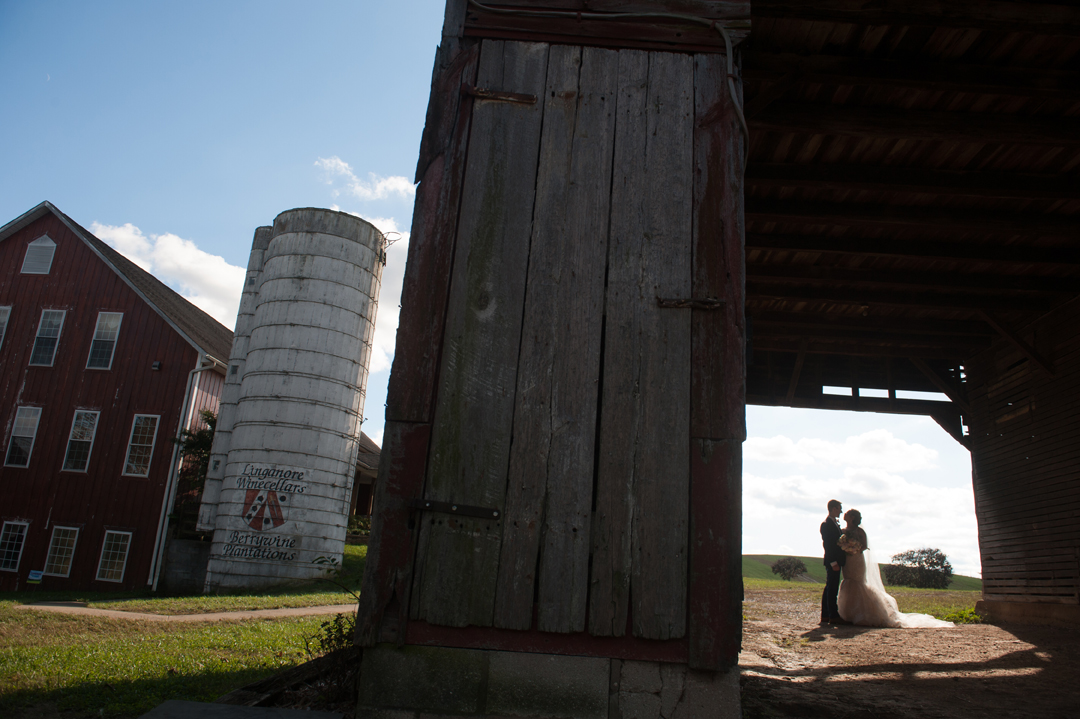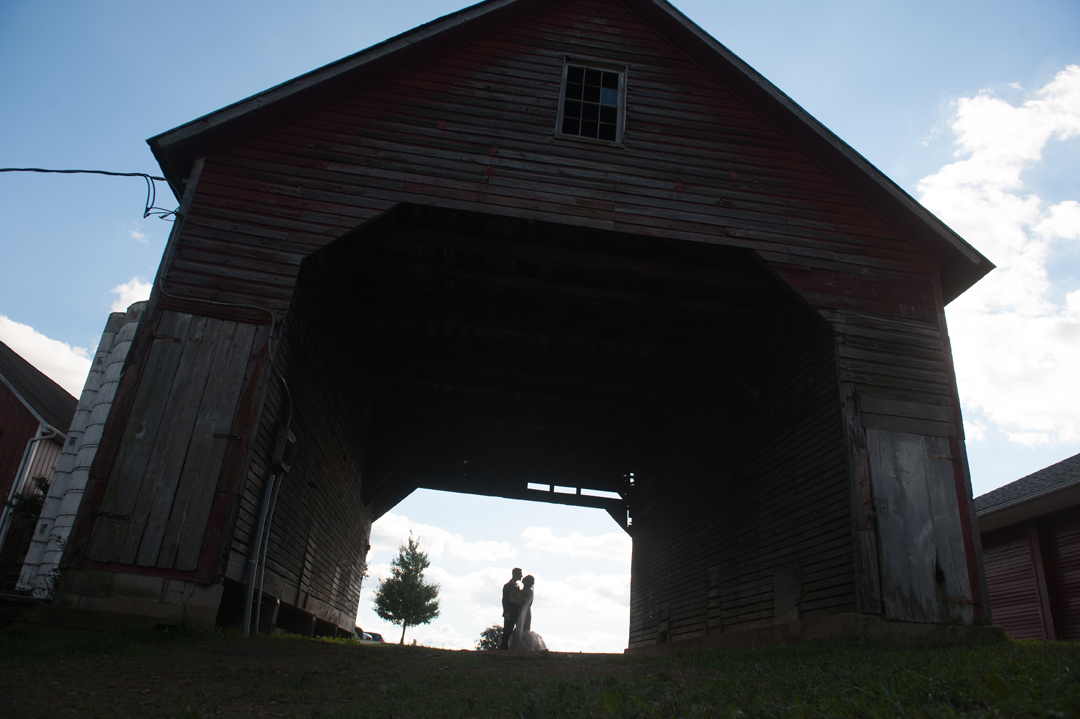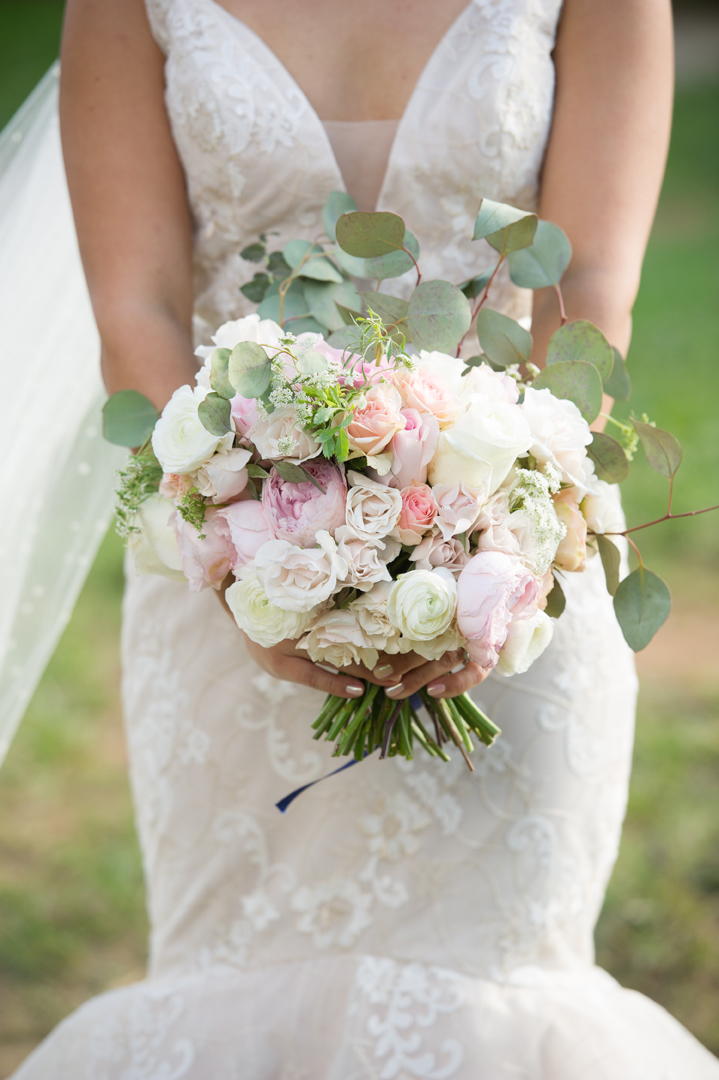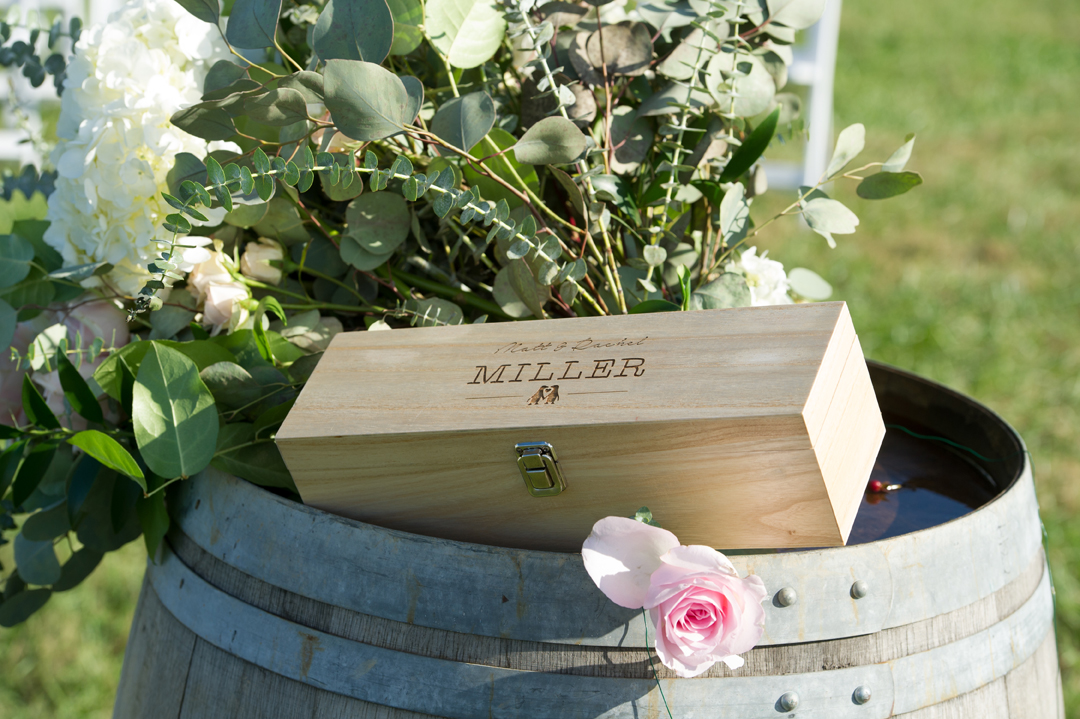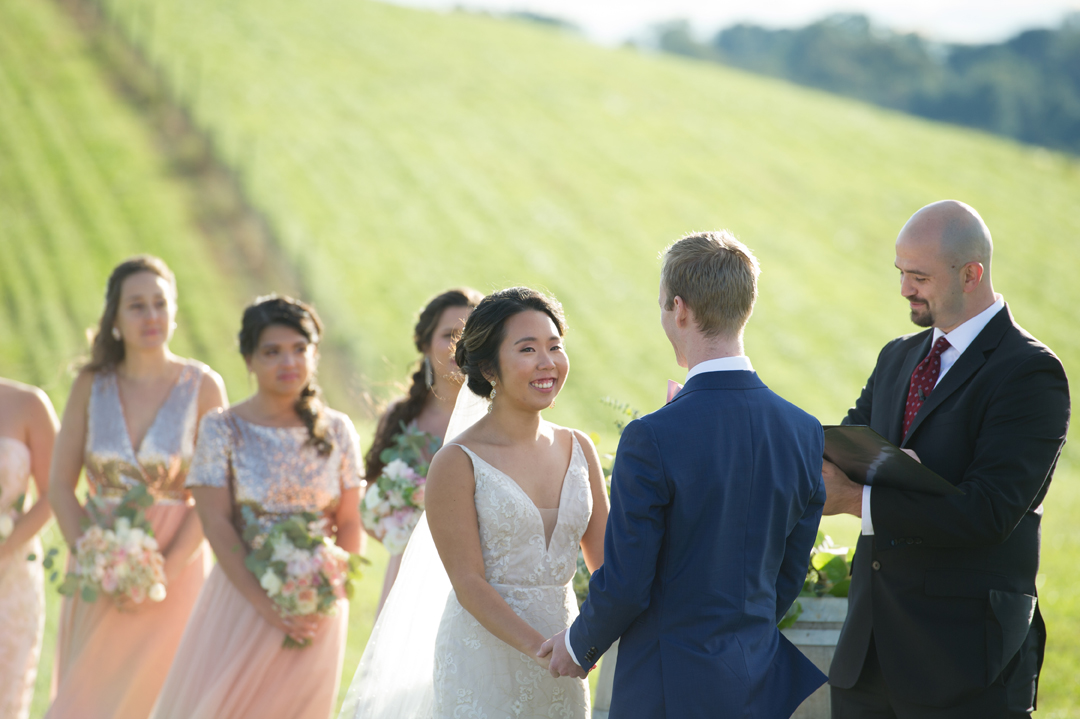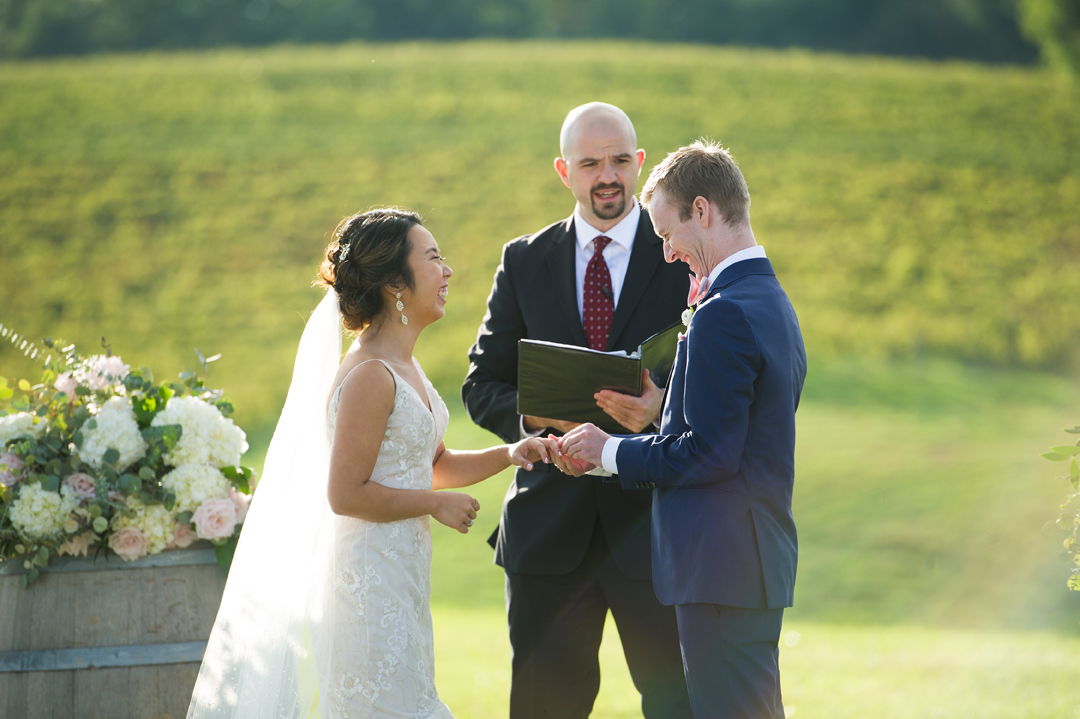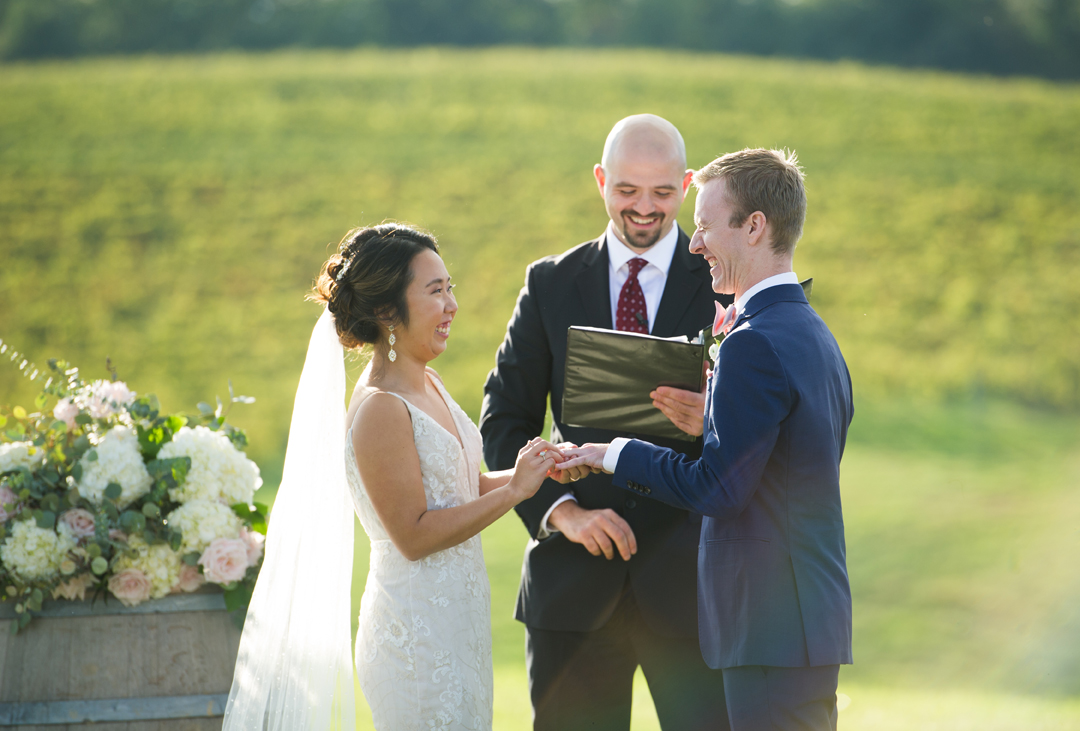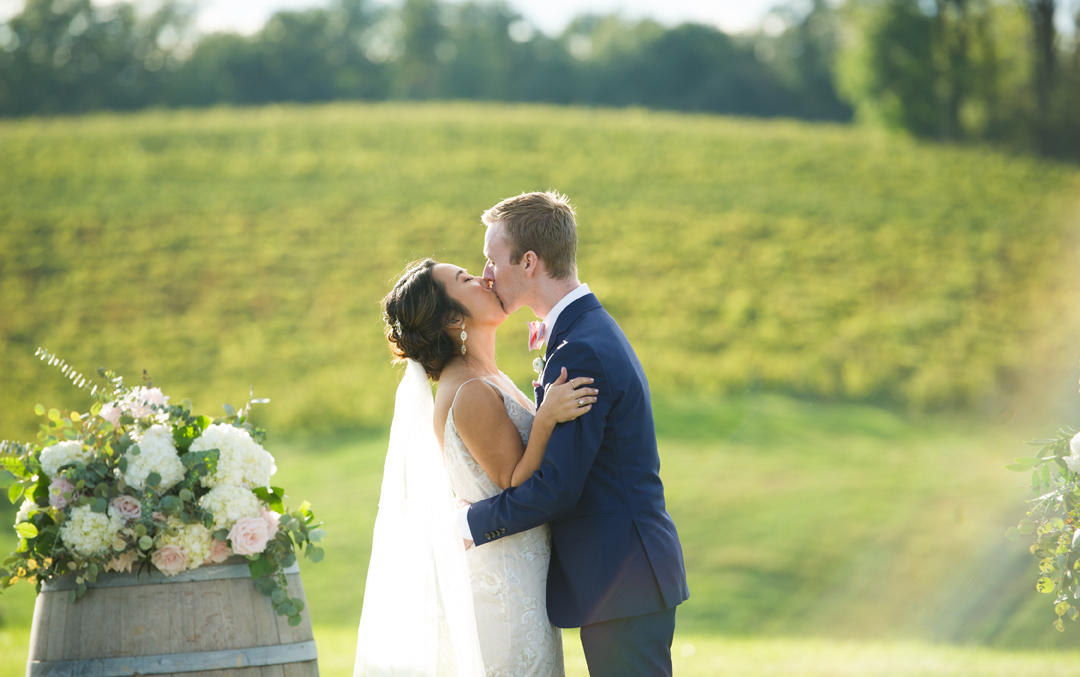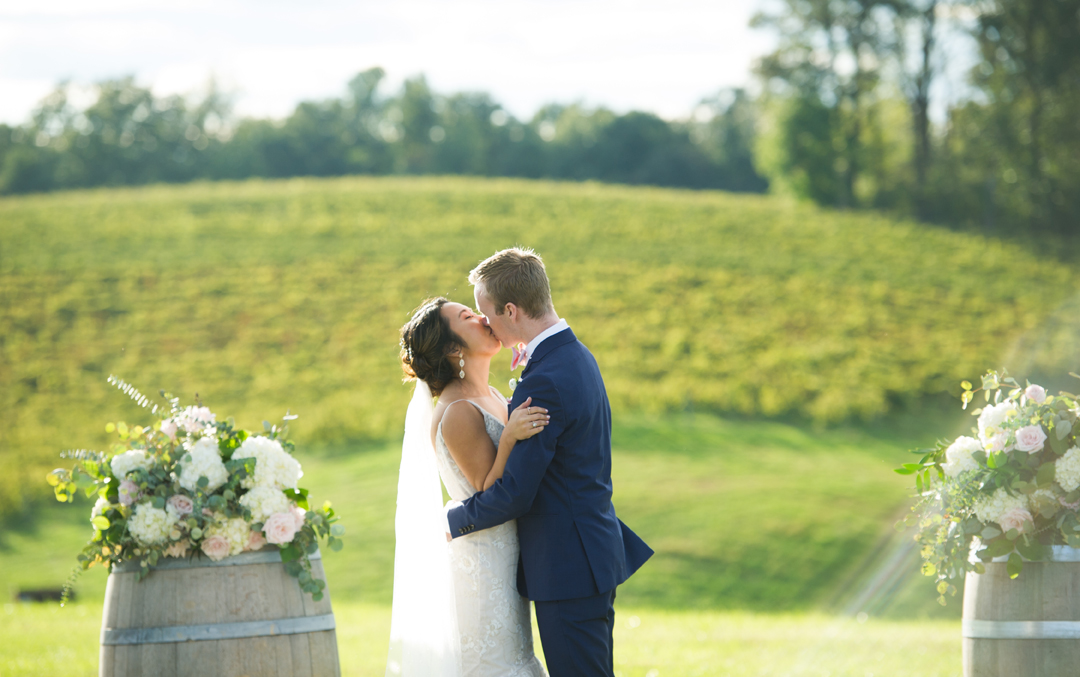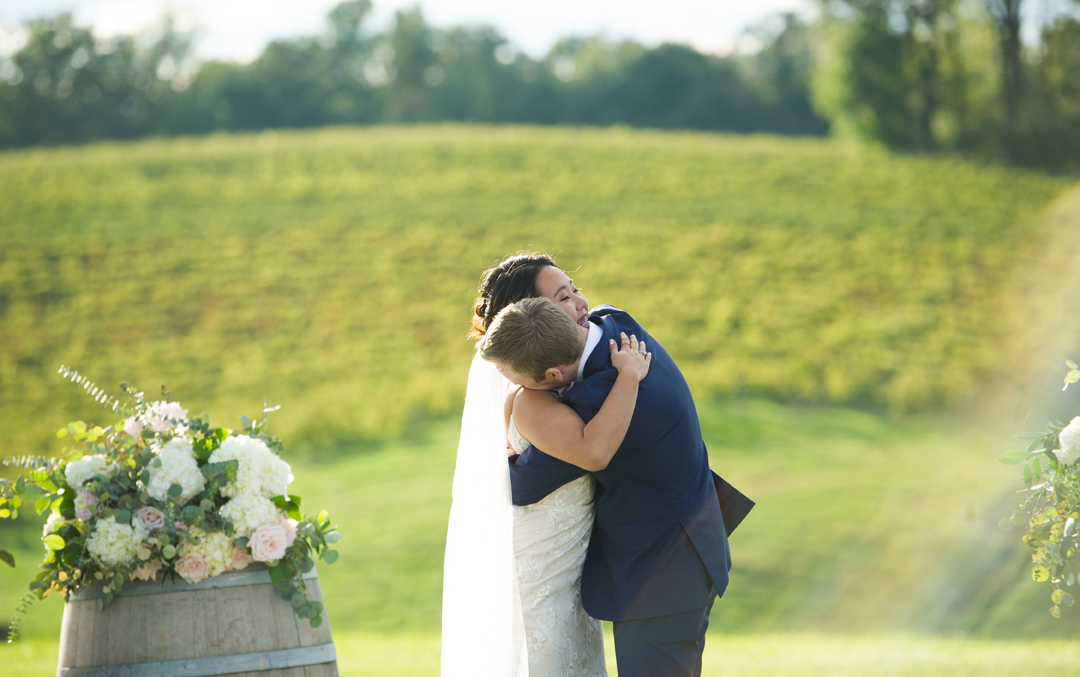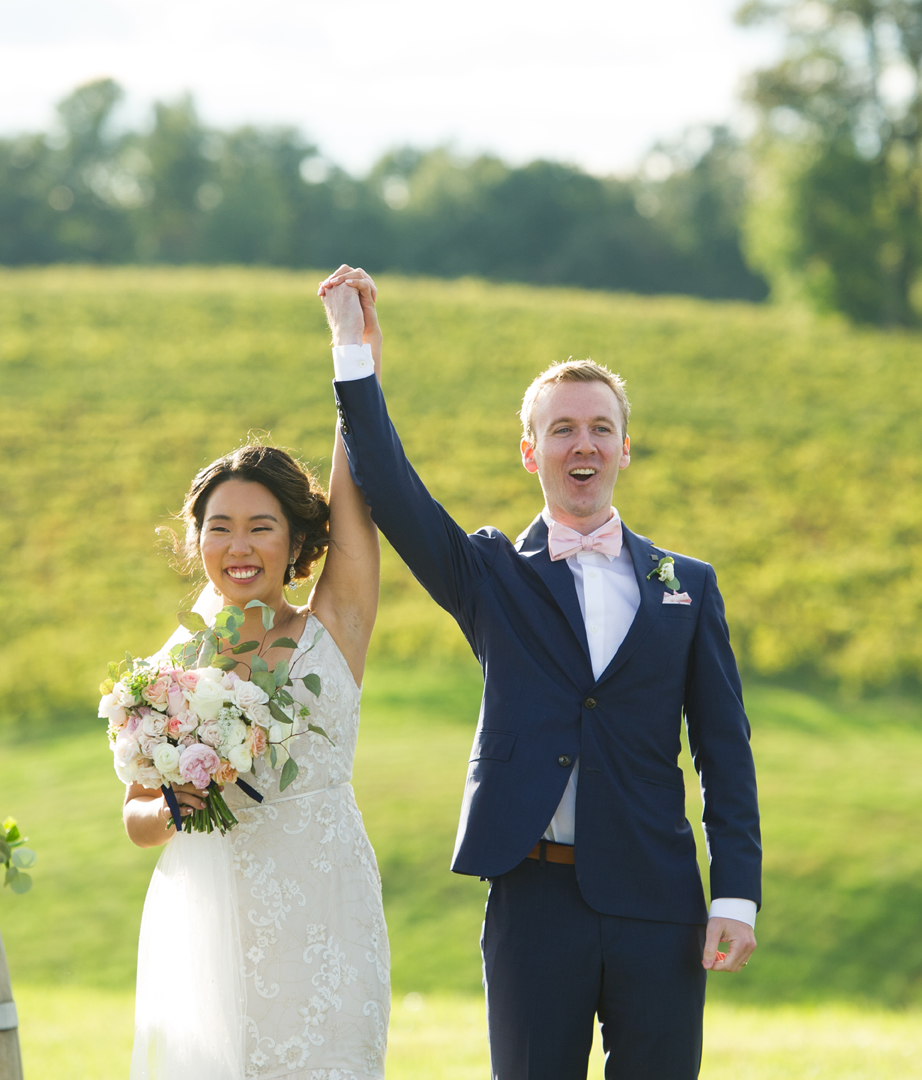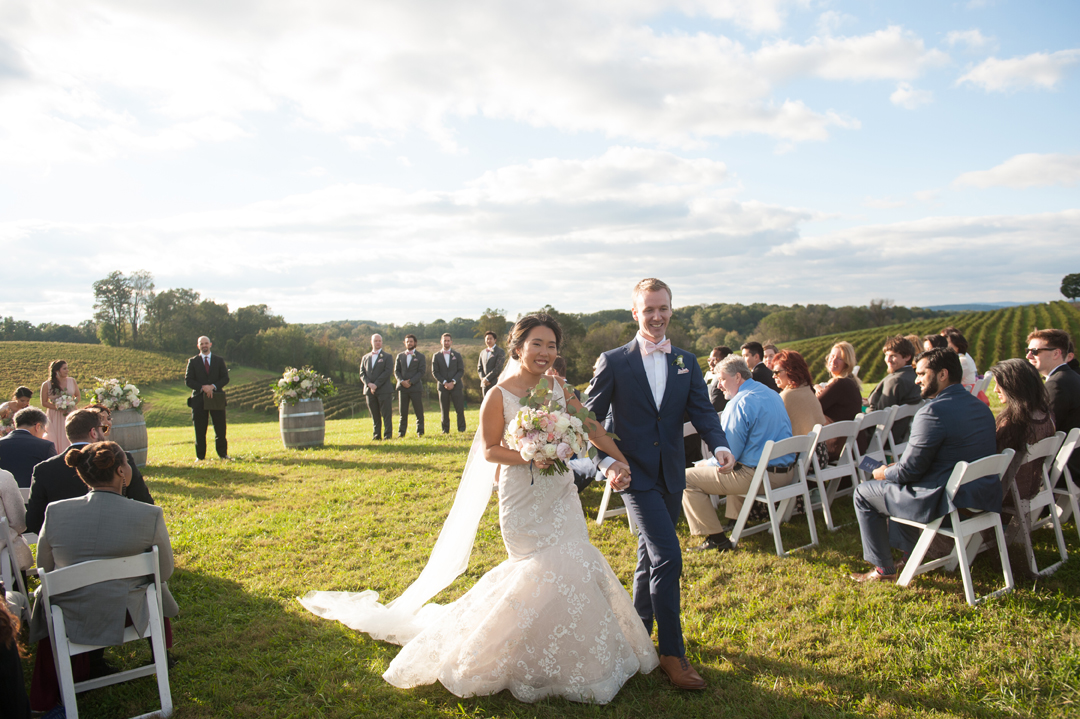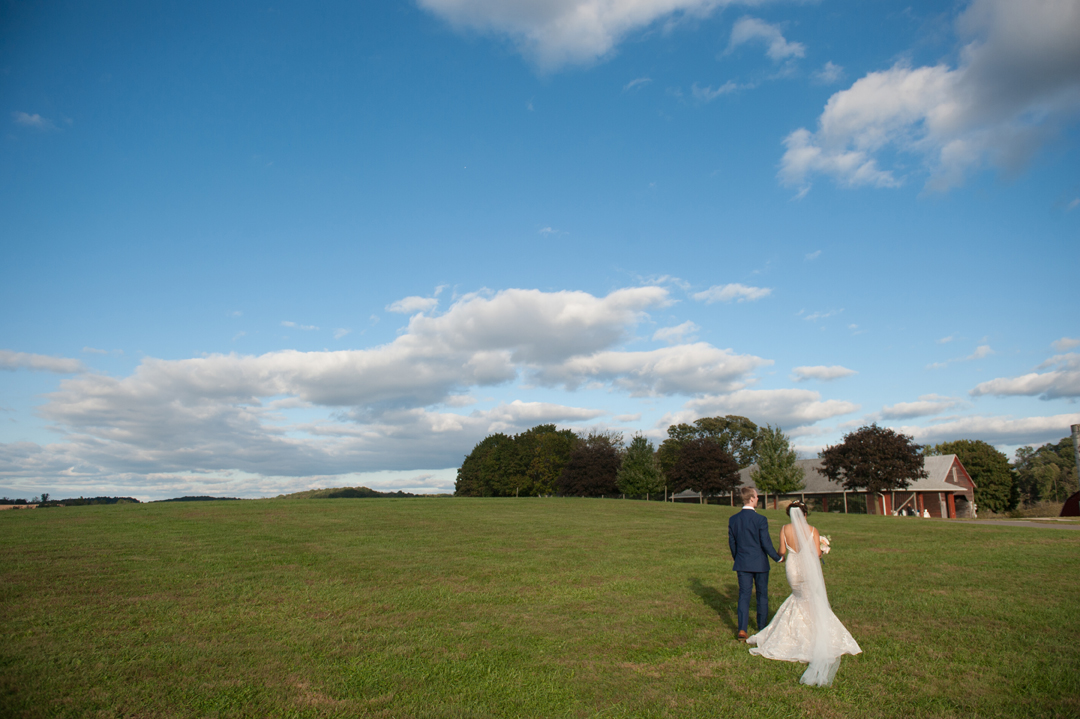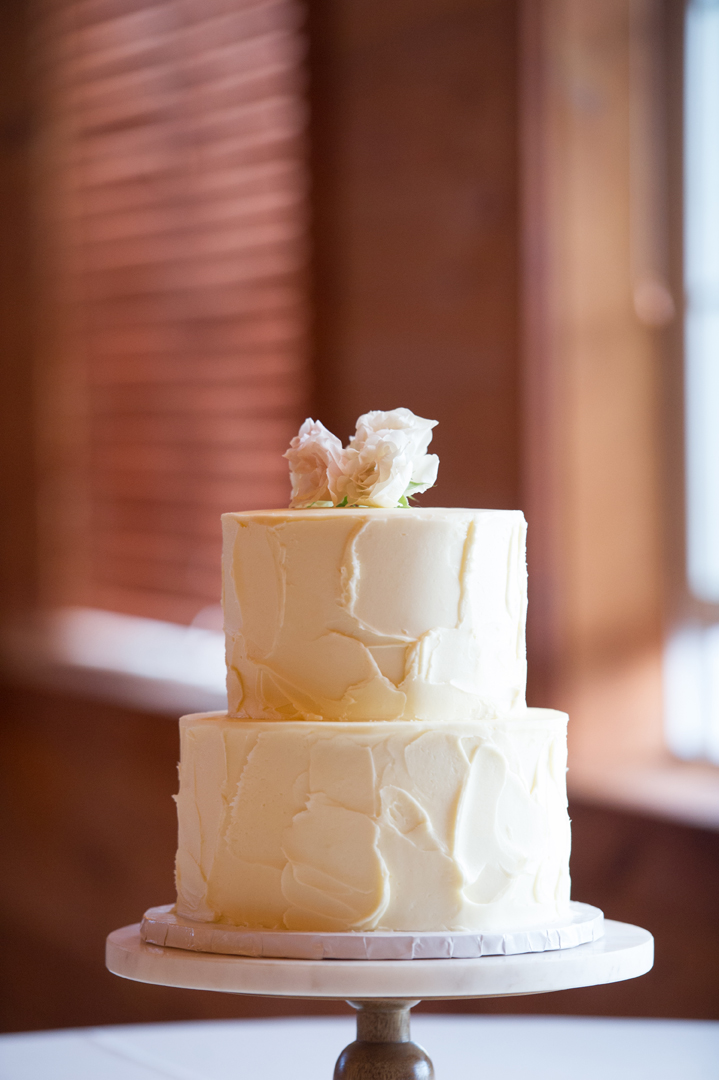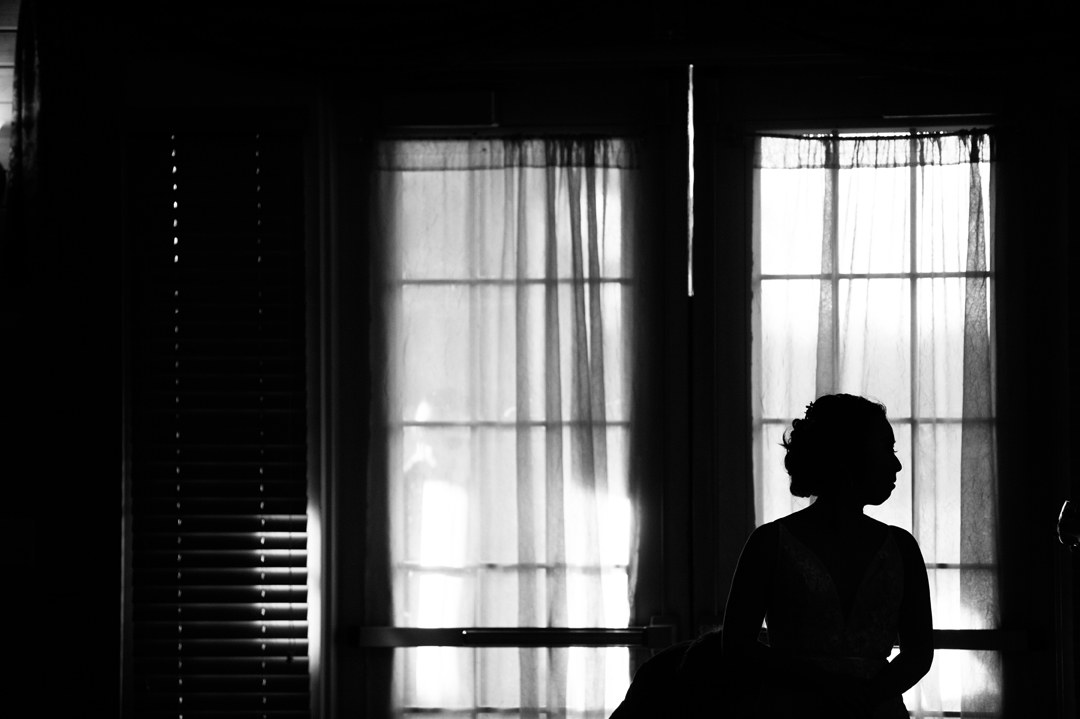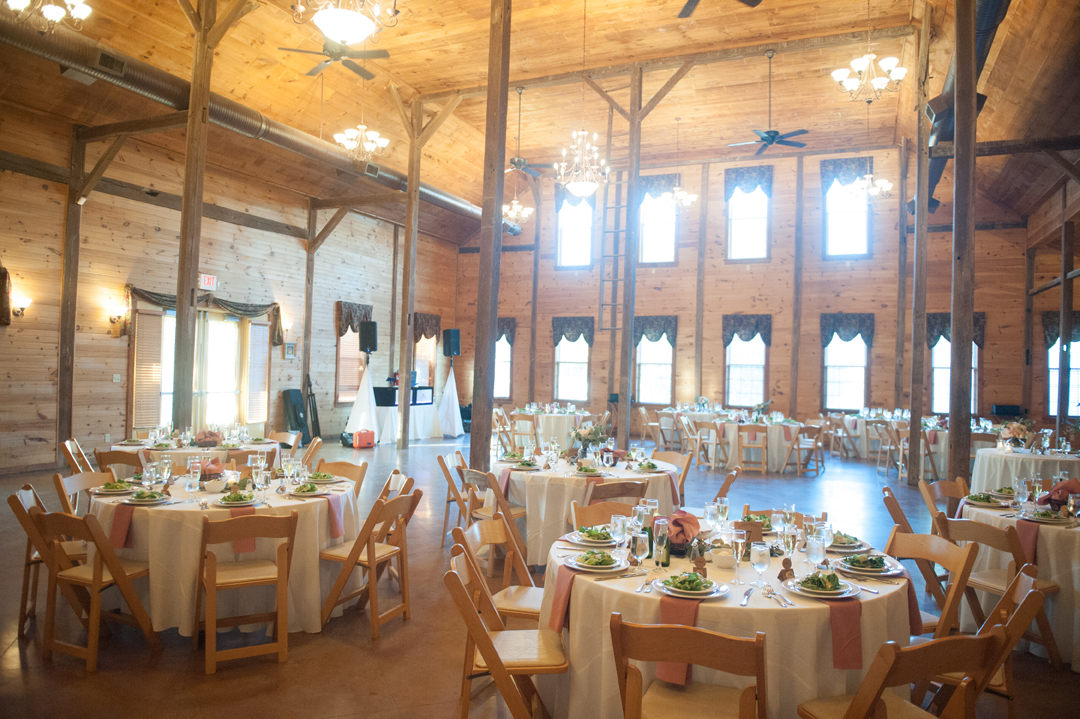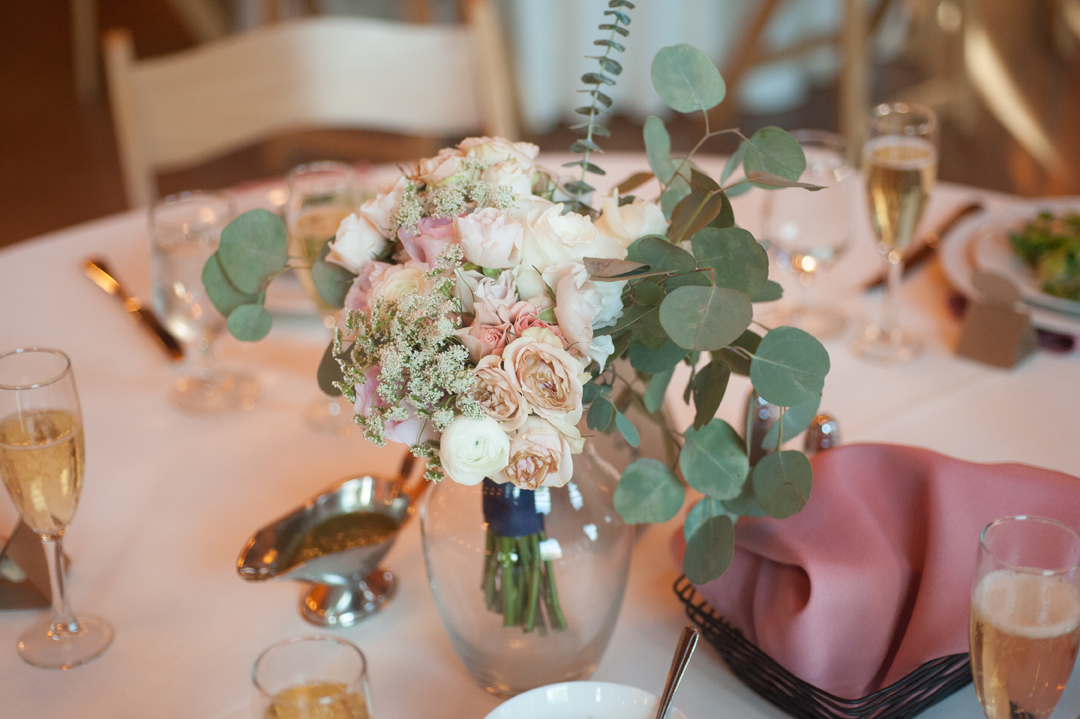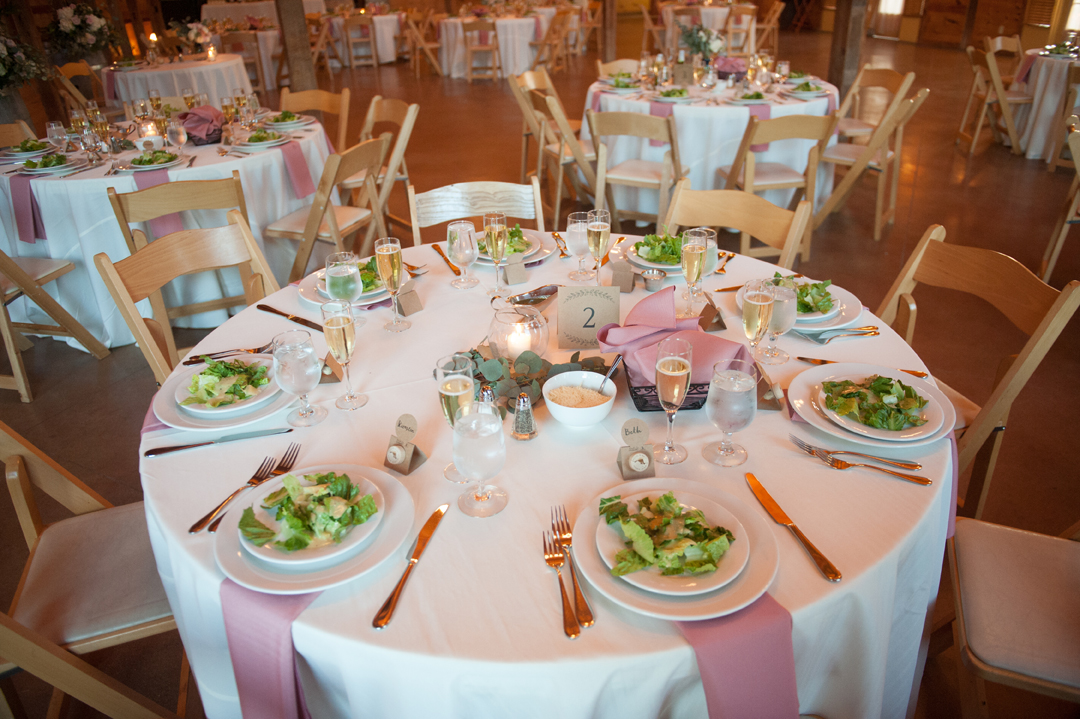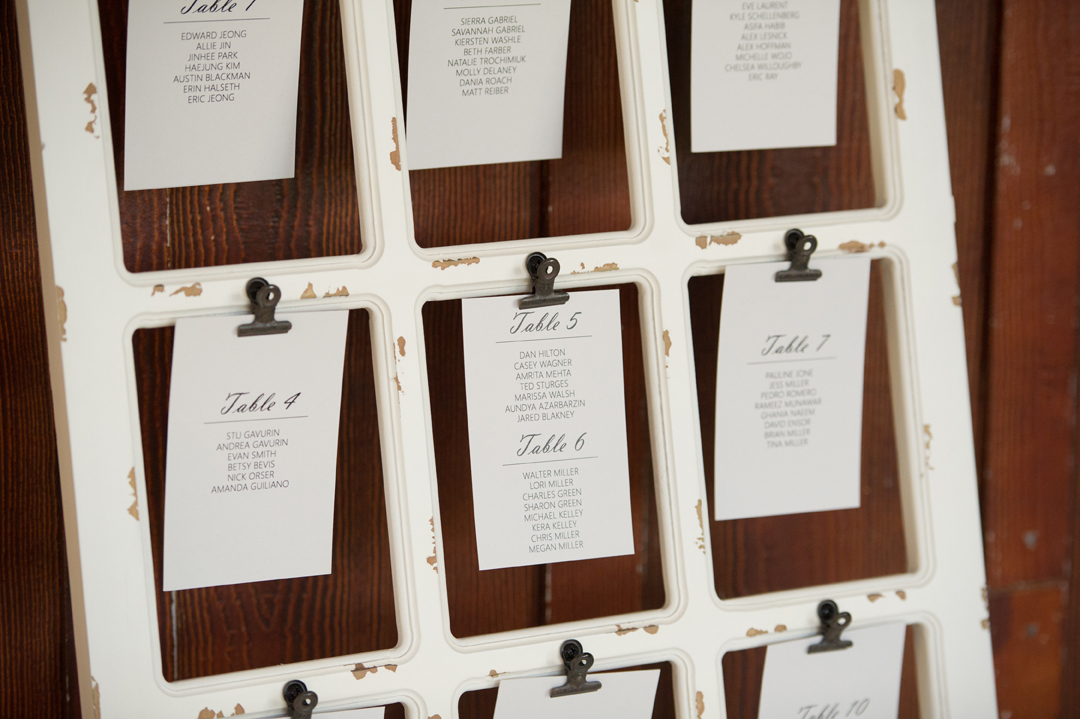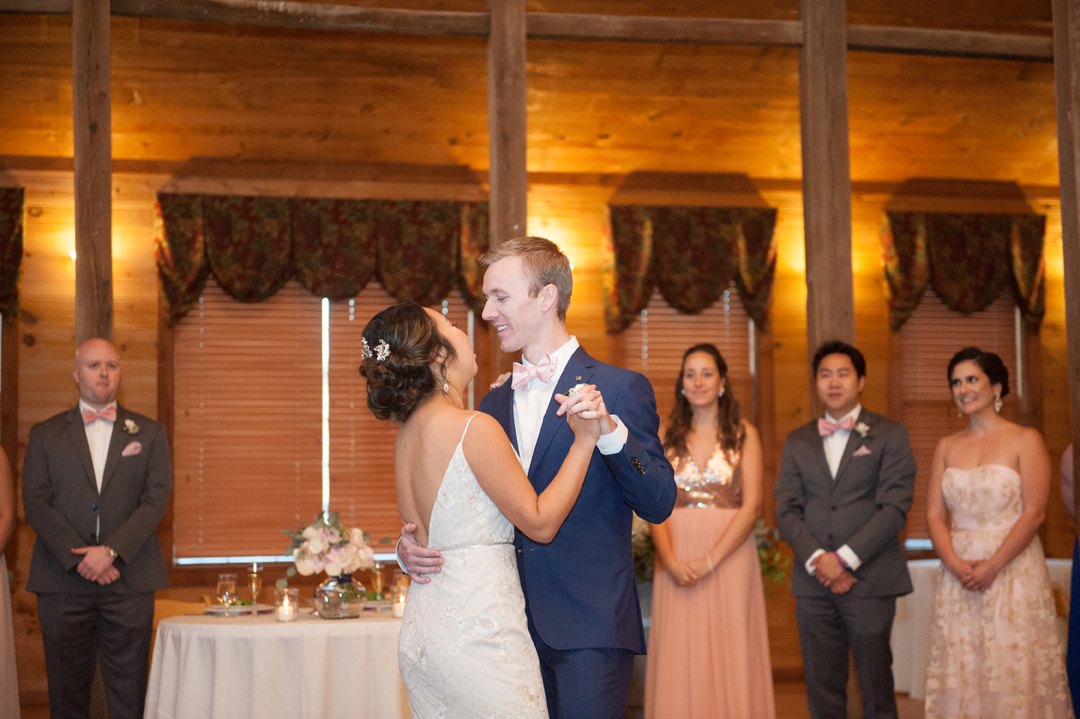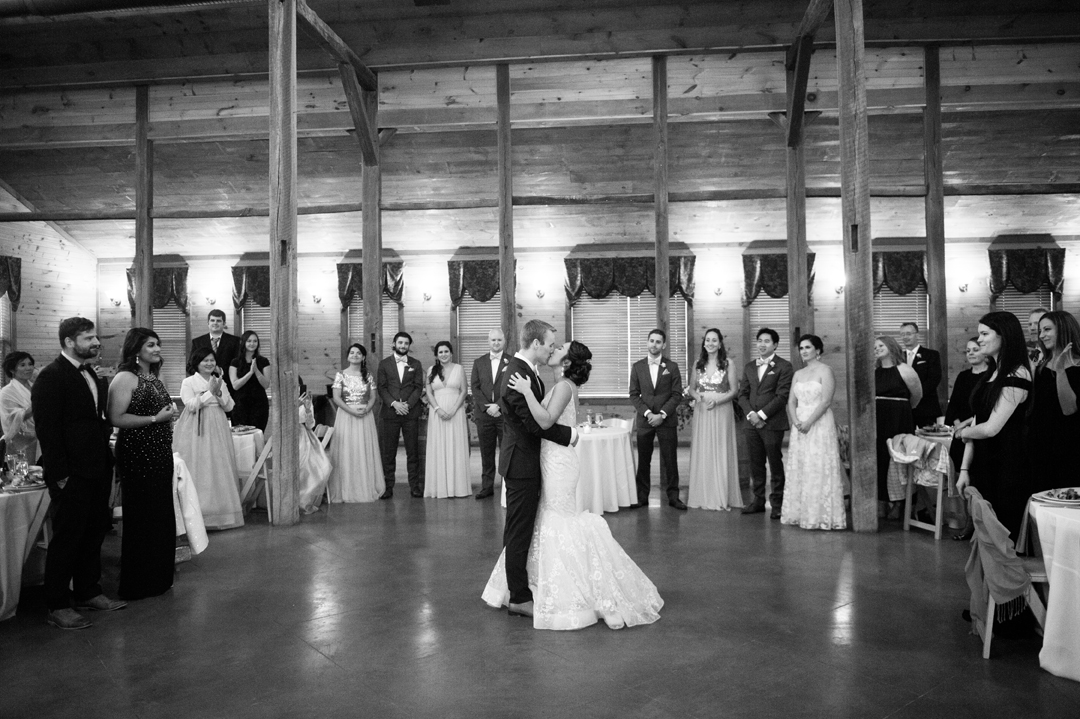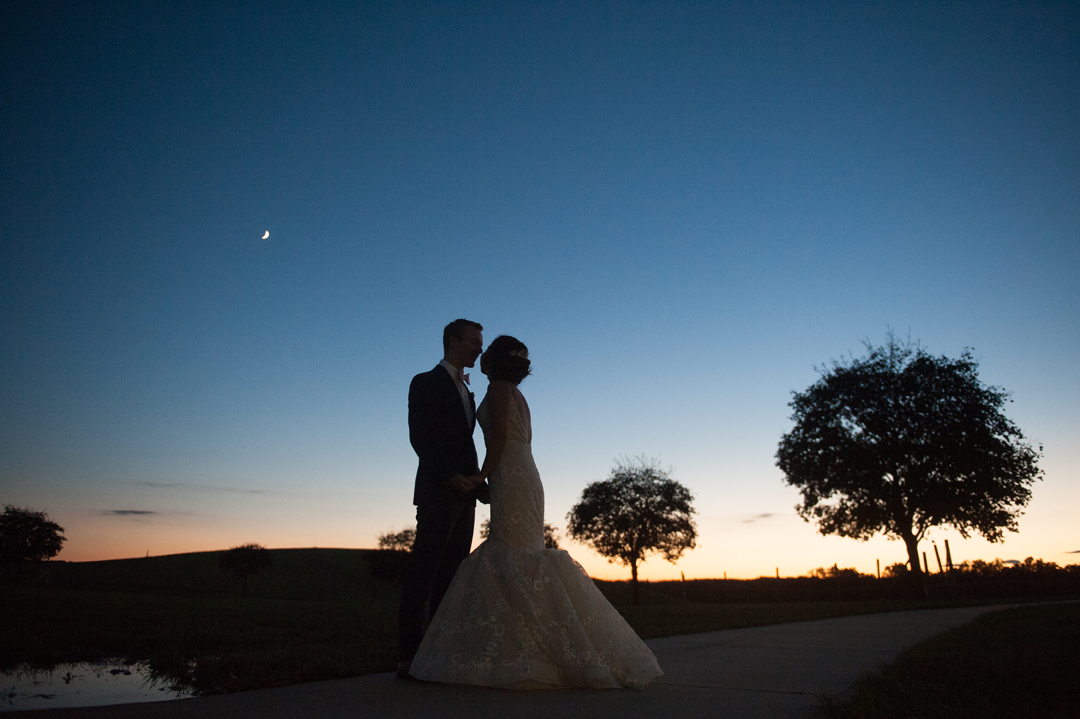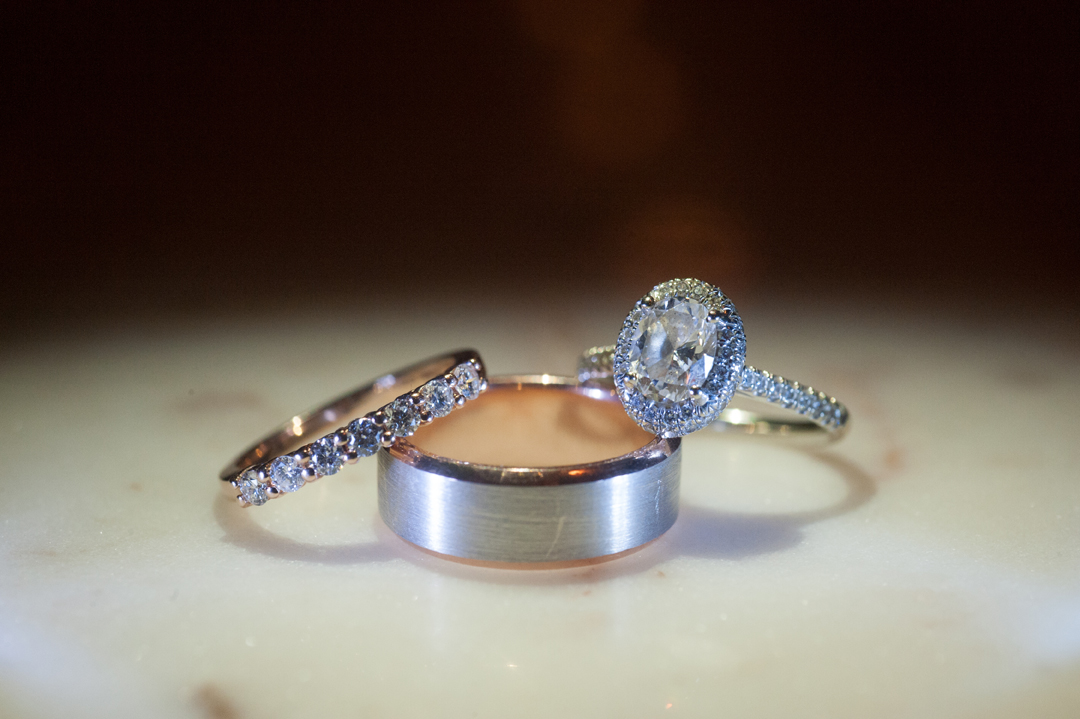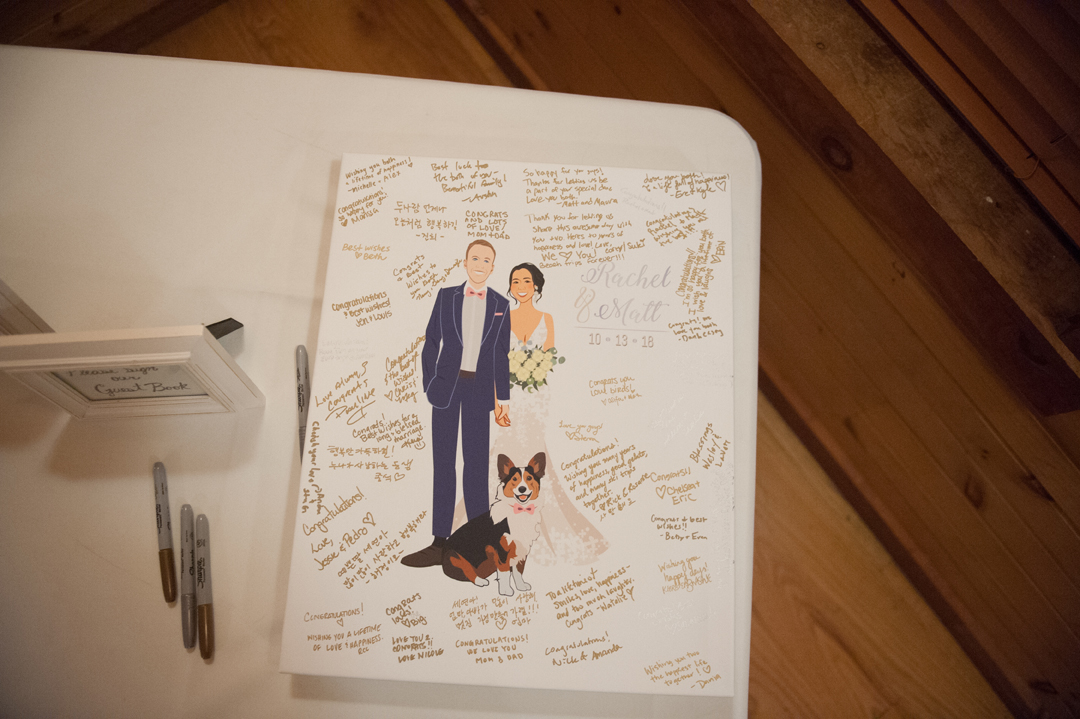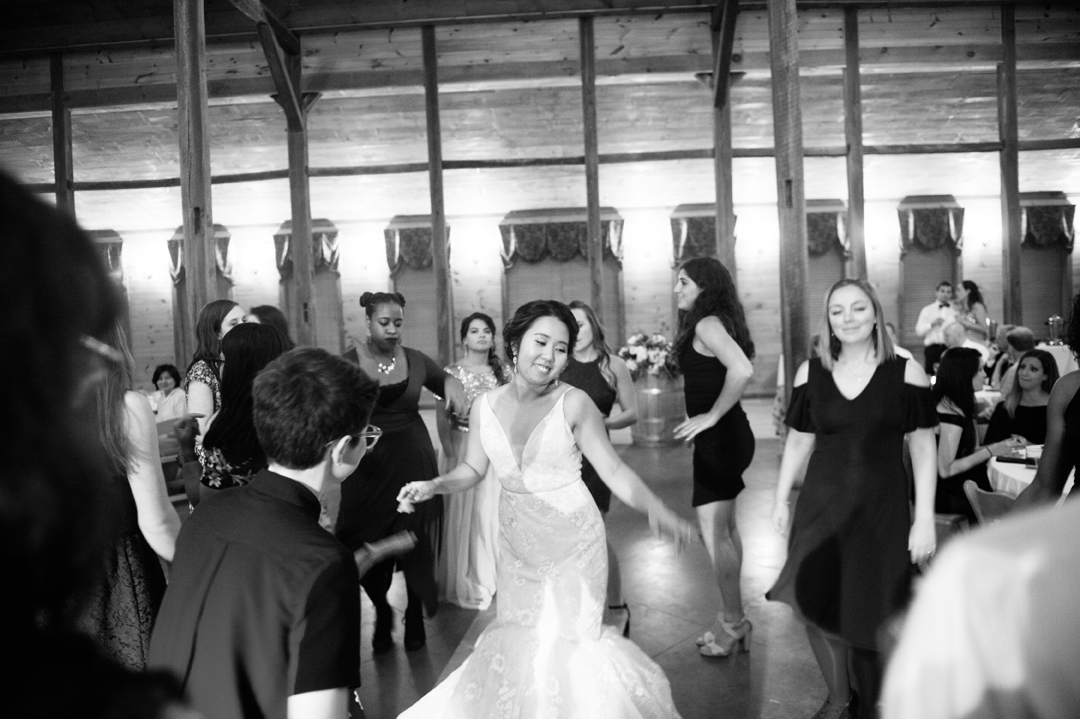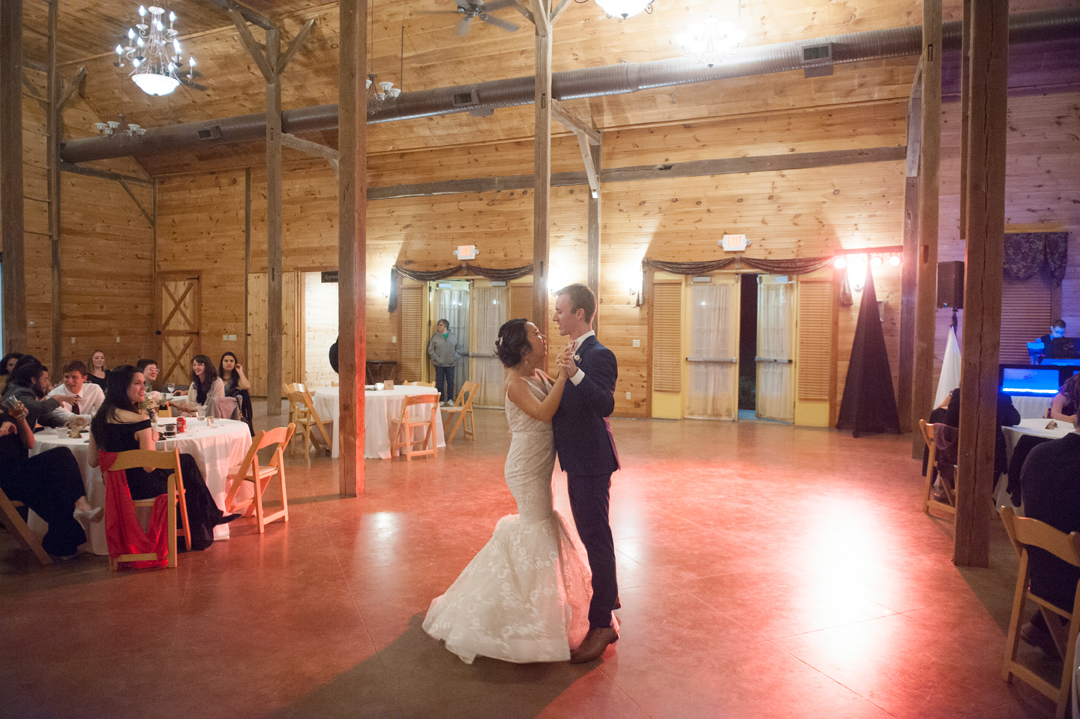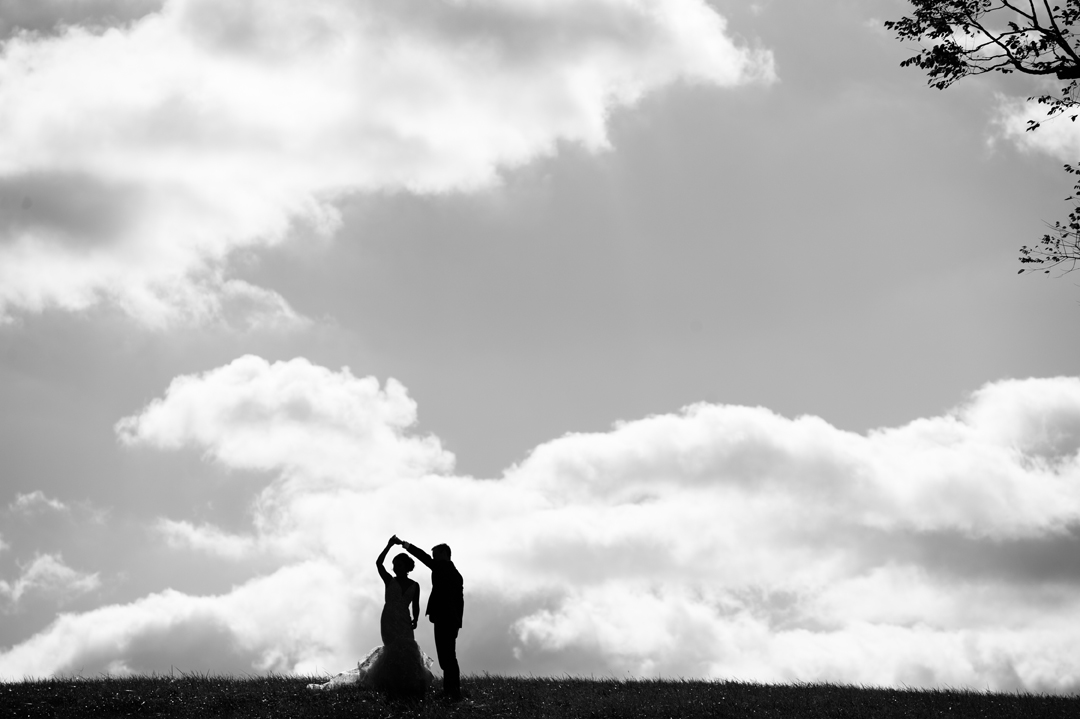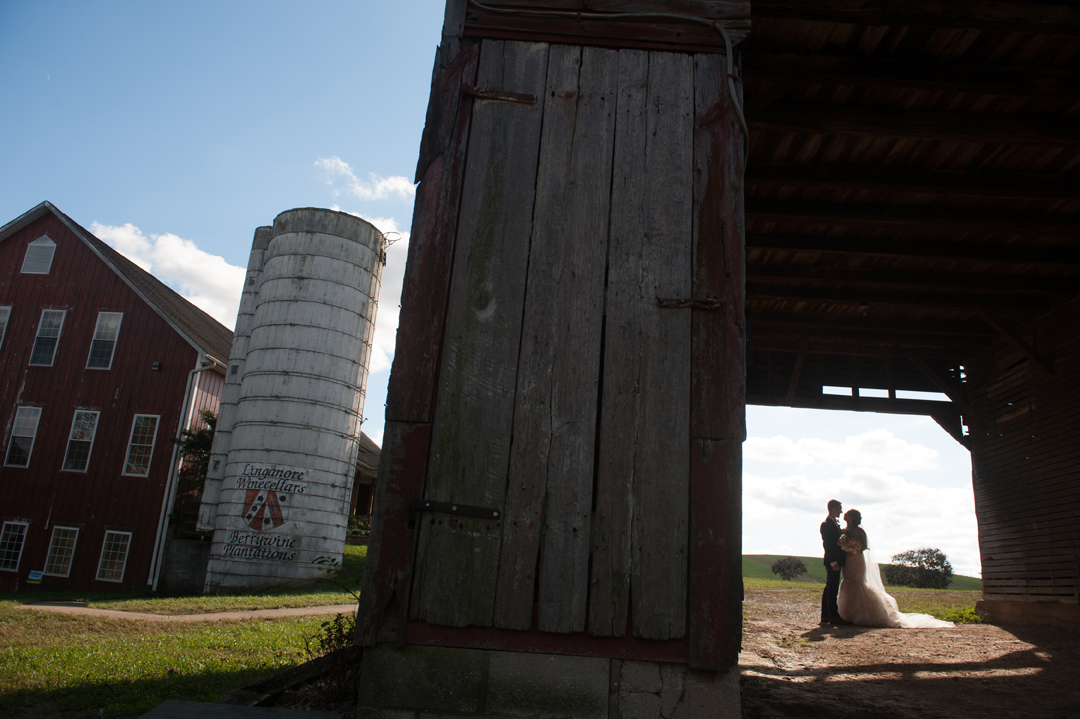 Linganore Winery, a gem nestled in the lush landscapes of Frederick County, Maryland, represents the perfect fusion of natural beauty and sophisticated charm. Established in 1971, this family-run vineyard has become one of the region's most celebrated wine producers, with a solid commitment to creating exceptional wines and memorable experiences. As a wedding destination, Linganore Winery is unparalleled in offering an enchanting, intimate, and splendid backdrop.
From the moment guests arrive, they are greeted by the sight of meticulously tended vines that stretch across acres, promising a sense of seclusion and tranquility. The winery's architecture pays homage to traditional aesthetics while incorporating modern elements, offering a timeless stage for ceremonies and celebrations. Linganore's grounds are dotted with picturesque locations, from the serene pond and wooden gazebo to the rustic barn and elegant tasting room, each offering a unique setting for exchanging vows and capturing moments.
For couples seeking a wedding that harmonizes with the rhythms of nature, Linganore Winery provides a seasonal tapestry that changes from the vibrant greens of summer to the rich hues of autumn, making every wedding distinct and magical. The winery's staff is dedicated to crafting bespoke experiences, understanding that each couple has a vision for their day that is as unique as their story. With flexible indoor and outdoor spaces, Linganore can accommodate various wedding sizes and styles, ensuring that each celebration is as exclusive and individual as the wines they produce.
In addition to the setting, Linganore offers an array of handcrafted wines, each with the potential to add an element of local terroir to wedding feasts. Their selection ranges from classic varietals to innovative blends, with wine experts on hand to guide couples in choosing the perfect pairings for their menu.
Beyond the beauty and the wines, Linganore Winery stands out for its commitment to making wedding planning as stress-free as possible. With a range of wedding packages, couples can find options that include essential amenities and services, allowing them to focus on the joy of their celebration rather than the details of event coordination.
The ambiance and setting of Linganore Winery are elements of undeniable allure for couples seeking to tie the knot in an environment that is as naturally beautiful as it is elegantly crafted. The winery's backdrop, characterized by undulating hills covered with rows of grapevines, sets a tone of pastoral grace. It is a place where the air is filled with the subtle notes of earth and growing things, lending an organic touch to each celebration.
As guests wander through the grounds, they are met with vignettes of rural charm, from the quaint gazebo perched by the water's edge to the welcoming patio spaces that invite mingling and relaxation. The indoor settings, too, are a feast for the senses: oak barrels line the walls of the cellar, the rich scent of aging wine mingling with the wood, while the tasting room, with its expansive windows and high ceilings, offers a view of the vineyard's expanse, bringing the outside beauty into the very heart of the celebration.
The play of light throughout the day adds to the setting's magic, with mornings that glow softly in the new light, afternoons that shimmer with clarity, and evenings that settle into a dusky romance. This natural light not only bathes the venue in a picturesque ambiance but also presents endless opportunities for photographers to capture the wedding in various tones and moods.
When the festivities move indoors, the ambiance shifts to intimate sophistication. The gentle clink of glasses, the murmur of conversation, and the soft laughter of guests are all underscored by the building's intrinsic character—its wood beams, its stone accents, and the artful display of wine bottles all speak to a legacy of craftsmanship and care.
In essence, the ambiance and setting at Linganore Winery are not just a backdrop but a central character in the story of each wedding. It's a place that engages all the senses and becomes the canvas upon which memories are painted, ensuring that the essence of each couple's special day is imbued with beauty, serenity, and a touch of Maryland's finest winemaking tradition.
At Linganore Winery, the ceremony and reception options are as diverse as they are enchanting, designed to cater to various preferences and styles.
Ceremony Options at Linganore Winery :
Couples may exchange vows with the vineyard rows as their witness under the open sky stretching above the Frederick County landscape. This outdoor setting is perfect for those who dream of a natural, serene environment. For a touch of whimsy, the lakeside pavilion offers a charming location, with the gentle sounds of water and nature providing a peaceful soundtrack. Alternatively, the winery's barn provides a rustic yet elegant indoor option, with its wooden beams and soft lighting creating a warm, intimate atmosphere.
Reception Venues Linganore Winery:
After the ceremony, the reception can transform into a celebration that reflects the couple's taste. The barrel hall's aroma of oak and wine presents a traditional winery experience, perfect for a sophisticated dinner. The Abisso Hall, Linganore's grand event space, offers a blank canvas for decoration, capable of accommodating larger parties with ease and elegance. For a more intimate gathering, the tasting room allows for a more casual, cocktail-style reception, encouraging guests to explore the wines as they celebrate.
Customization and Flexibility:
One of the hallmarks of Linganore is its adaptability to different wedding themes and sizes. Whether it's a grand affair or a more intimate celebration, the venue offers flexibility in space and layout. Couples can customize their day with the help of Linganore's experienced event coordinators, who are adept at tailoring each detail to the couple's vision.
Seasonal Variations:
Seasonality plays a vital role in the selection of ceremony and reception spaces. The vibrant greens of summer offer a lush backdrop, while the autumn brings a tapestry of fiery colors that enhance the venue's beauty. Winter weddings are welcomed with the cozy ambiance of indoor spaces, where the warmth of love contrasts with the relaxed elegance of the season.
Photography Opportunities at Linganore
1. Scenic Vineyard Landscapes:
Linganore's vineyards are a photographer's dream throughout the year. The orderly rows of vines are not merely agricultural features; they are natural corridors that guide the eye and create a rhythm in composition. Photographers can play with perspective here, capturing the couple amidst the vastness of nature or focusing on intimate moments framed by the vines. The golden hours of sunrise and sunset bathe the vineyards in a soft, ethereal light, ideal for creating those coveted, glowy portraits.
2. The Winery's Architecture:
The architecture at Linganore is a testament to the winery's heritage and artisanship. The stone masonry, woodwork, and thoughtful design offer diverse textures and structures that can act as grand backdrops or intricate details in wedding photos. With its rows of wooden barrels, the barrel room creates a symmetrical pattern that photographers can use to add depth to their images. The contrast of wedding attire against these rustic backgrounds can produce striking images rich in character and elegance.
3. Seasonal Changes and How They Impact the Setting:
Each season dresses the winery in a distinct ambiance. Spring adorns the landscape with delicate blossoms, creating a soft, romantic photo setting. Summer offers vibrant greenery and longer days, allowing for extended photo sessions in natural light. Fall at Linganore is particularly spectacular, with the foliage transforming into a canvas of oranges, reds, and yellows, providing a warm, colorful backdrop. Winter, often overlooked, can be magical, with the possibility of snow-covered vines and the crisp clarity of winter light making for a stunning contrast with the warmth of the celebration.
Linganore Winery's diverse settings mean no two wedding photo albums will ever look identical. The interplay of light, architecture, and nature offers endless opportunities for creating a collection of images that not only document the day but also tell a story infused with the beauty and spirit of the location.
Tips for Planning a Wedding at Linganore
Planning a wedding at Linganore Winery involves several considerations to ensure your special day is flawless. Here are detailed tips for planning your wedding at this exquisite venue:
Book Early:

 Linganore Winery is a popular wedding destination. You should book well in advance to secure your preferred date, especially during the peak season from late spring to early fall.

Seasonal Considerations:

 Choose a date that aligns with the desired backdrop for your wedding. Each season offers a unique charm, from the lush greenery of summer to the rich tapestry of fall colors.

Visit the Venue:

 Schedule a visit to Linganore to explore the different ceremony and reception sites. This visit can help you visualize your day and see how the spaces flow from one part of the celebration to the next.

Photography Plan:

 Discuss potential locations for photographs with your photographer ahead of time. The winery offers diverse landscapes, so plan your photography schedule to make the most of the golden hour or specific scenic spots you prefer.

Catering Choices:

 Linganore Winery may have preferred vendors or in-house catering options. Taste their offerings and discuss wine pairings that will complement your menu selections.

Weather Contingency:

 If you're planning an outdoor ceremony, have a backup plan in case of inclement weather. Check with the venue about available indoor spaces that can be used if necessary.

Accommodation and Transportation:

 Consider where your guests will stay and how they will get to and from the winery. Provide information about local accommodations and consider arranging transportation to ensure everyone's safety and convenience.

Décor and Design:

 Work with the venue to understand what decorations are allowed and what they provide. The natural beauty of Linganore may mean you need less décor than expected.

Legal Requirements:

 Ensure you have all the necessary permits, licenses, and insurance for your wedding, especially if you bring outside vendors.

Vendor Coordination:

 Coordinate arrival times, setup, and breakdown details with all your vendors. Provide a clear schedule and ensure they have the contact information of the venue's coordinator.

Guest Comfort:

 Ensure ample seating and shade, especially for outdoor events. Consider amenities like fans for summer weddings or heaters if the evening is expected to be excellent.

Rehearsal:

 Schedule a rehearsal to ensure everyone in the wedding party knows where they need to be and when reducing stress on the wedding day.

Personal Touches:

 Think about how to incorporate personal touches that reflect your relationship and personality, whether it's through custom wine labels, a signature cocktail, or unique guest book ideas.

Timeline:

 Develop a detailed timeline for the day, accounting for all activities from getting ready to the last dance, and share this with your vendors and bridal party.

Communication:

 Keep open lines of communication with the venue's wedding coordinator. They can be a wealth of knowledge and help ensure your day runs smoothly.
Following these tips, you can plan a beautifully orchestrated event that takes full advantage of Linganore Winery's offerings and ensures a memorable experience for you and your guests.