Plan Your Dream Wedding on a Budget in DC and Maryland: An Essential Guide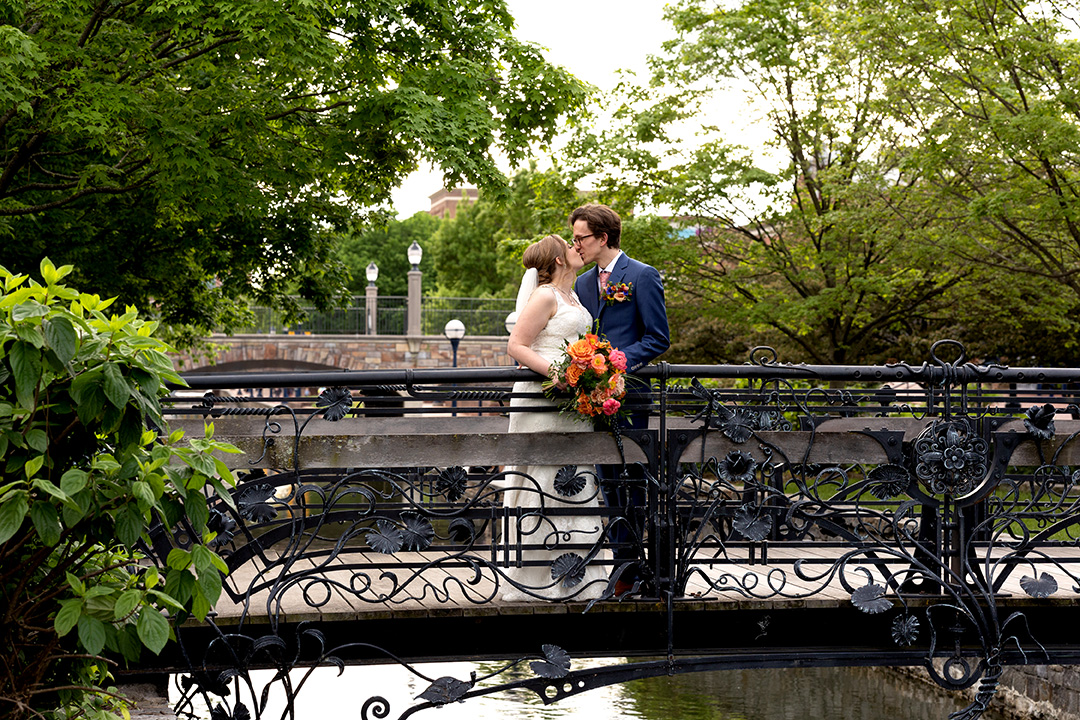 Complete the form to INSTANTLY view our packages & prices.
"*" indicates required fields
Welcome to our comprehensive guide on planning a budget-friendly wedding in the heart of the nation, Washington D.C., and its neighboring state, Maryland. As we dive deep into this topic, we will share practical tips and insightful ideas to help you design an unforgettable wedding day without breaking the bank. From choosing an affordable yet enchanting venue, embracing DIY decorations, and finding budget-friendly wedding attires to picking economical catering, photography, and entertainment options, we've got you covered.
We firmly believe that planning a beautiful wedding doesn't mean you must drain your savings. A budget-friendly wedding planning approach takes financial stress off your shoulders and encourages creativity and personalization, making your big day uniquely yours. Opting for budget-friendly alternatives often leads to more intimate, meaningful, and memorable experiences, allowing you and your guests to focus on the true essence of the day – celebrating love. With the right tips and a clear plan, you'll realize that your dream wedding in D.C. or Maryland doesn't have to come with a hefty price tag. Let's dive in and see how you can have a stunning wedding celebration while staying on budget.
Understanding Your Budget
Importance of Setting a Clear Budget for Your Wedding
Setting a clear and realistic budget is the cornerstone of any budget-friendly wedding plan. Without one, costs can quickly spiral out of control, turning what should be one of the happiest days of your life into a financial burden. Establishing a budget provides a financial blueprint guiding your decision-making process, helping you prioritize where to splurge and save. It provides a framework that allows you to manage expenses effectively and eliminates the stress of unexpected costs. Remember, the goal is to start your marriage on a positive note, not in debt.
How to Identify and Allocate Budget for Different Components of the Wedding
Identifying and allocating budgets for different wedding components is integral to the planning process. Here are some steps to follow:
Estimate your total budget

: Look at your finances realistically and decide on the total amount you are willing and able to spend on your wedding. It's crucial to account for any contributions from family members and ensure you don't overextend yourselves.

Prioritize

: List down all the elements of your wedding – venue, catering, attire, decorations, photography, entertainment, invitations, and more. Rank them in order of importance to you. This will help you understand where you want to allocate more funds.

Research Costs

: Conduct preliminary research on the average costs for each item in your area (DC or Maryland). This will give you a rough idea of how much each component may cost and help you further refine your budget.

Allocate Funds

: Using your priorities and the information gathered, allocate a specific percentage of your budget to each component. As a rough guide, typically, couples allocate around 50% of their budget to the venue and catering, 15% to photograph, 10% to attire, 10% to decor and flowers, and the remaining 20% to items such as entertainment, stationery, transportation, and contingency.

Track Expenses

: Maintain a spreadsheet to track your wedding expenses. This will help you stay within your budget and adjust allocations if necessary.
Remember, these are only guidelines; every couple's priorities and needs differ. What's essential is creating a budget that reflects what's most important to you for your big day.
Choosing the Right Time
Importance of Wedding Dates and Seasons in Budget Planning
When you're planning a budget-friendly wedding, the timing of your event can make a significant difference in your overall expenses. This is because venue prices, catering costs, and even the prices of wedding services like photographers and DJs can vary significantly depending on the season, day of the week, and specific date.
Peak wedding season generally runs from late spring to early fall, and Saturdays are the most popular day to get married. During these times, demand for wedding services is high, which can drive up prices. You can save thousands of dollars by being flexible with your wedding date and choosing an off-peak time.
Cheaper Off-Peak Seasons and Days for Weddings in DC and Maryland
In DC and Maryland, the off-peak wedding seasons generally fall during winter, excluding the holiday season. By choosing to get married from late November to early March, you can take advantage of lower venue prices and reduced rates for other wedding services.
Consider also the day of the week. Fridays and Sundays are generally less expensive than Saturdays. Weekday weddings are even more economical, which may also give you greater flexibility in choosing your preferred venue, as they are likely to be more available.
Additionally, be mindful of local events that may cause price spikes, such as national holidays or city-wide events. By avoiding these high-demand periods, you can keep your wedding costs down and get more value for your money.
Remember that while off-peak weddings can offer significant savings, you'll also want to consider the potential impact on your guests. For instance, a weekday wedding may be cheaper, but it might also be less convenient for working guests. As with all aspects of wedding planning, it's all about finding the right balance.
Picking the Perfect Venue
Importance of Venue Selection in Wedding Budget
The venue is one of the most significant aspects of your wedding day and typically consumes a substantial portion of the budget. Not only does it set the ambiance of your wedding, but the venue's cost, availability, and rules can significantly impact several other wedding decisions, such as catering, décor, and guest count. Thus, finding a venue that fits your budget, meets your needs, and complements your wedding theme is crucial.
List of Affordable Yet Beautiful Wedding Venues in DC and Maryland
Several affordable yet beautiful wedding venues in DC and Maryland offer elegance and charm without the high price tag. Here are a few to consider:
Dumbarton House, Washington, DC

: This historic Georgetown venue has a beautiful garden and offers reasonable rates.

Top of the Town, Arlington, VA

: Overlooking DC, this venue offers stunning views and a budget-friendly price, particularly during off-peak seasons.

Glen Echo Park, Maryland

: This national park offers several indoor and outdoor options for a budget-conscious wedding.

The Ballroom at Wheaton Glen, Maryland

: Known for its elegant ballroom and convenient location, it's a relatively affordable option.

Woodend Sanctuary & Mansion, Chevy Chase, MD

: This venue, run by the Audubon Naturalist Society, offers nature-filled landscapes for a beautiful and budget-friendly wedding.
Tips on Negotiating Venue Prices
Negotiating with your wedding venue can lead to significant savings. Here are some tips to help you:
Be Flexible

: Choosing an off-peak season or a less popular day of the week can reduce venue costs.

Package Deals

: Some venues offer package deals that include catering and equipment rentals, which can be more cost-effective.

Avoid Extras

: Venues may offer add-ons, like fancy chairs or upgraded lighting. While these can be nice, they can also quickly increase costs. Stick to what's included in the package.

Be Upfront

: Tell the venue what your budget is. They may be able to suggest cost-saving ideas you hadn't considered.
Remember, while the venue is an essential part of your day, the people and the celebration of love make your wedding special.
DIY Decorations
Advantages of DIY Decorations in terms of Personalization and Budget Savings
DIY decorations offer a range of advantages, the most immediate being significant savings in your budget. Creating your own decorations can avoid the high markups often associated with premade wedding decor and rental fees.
More than the cost savings, DIY decorations allow for a high degree of personalization. They provide an opportunity to infuse your unique style and love story into the wedding decor, making your wedding day even more memorable. Furthermore, creating DIY decorations can be a fun and bonding experience for you and your partner, family, or friends.
Ideas for DIY Wedding Decorations
Here are a few DIY wedding decoration ideas that are easy to create and can add a personalized touch to your wedding:
Centerpieces

: Use a mix of vintage books, candles, and flowers for a unique and inexpensive table centerpiece.

String Light Displays

: String lights are affordable and can create a romantic and dreamy ambiance.

Photo Displays

: Use personal photos to create a heartfelt display or as table numbers.

Handmade Signage

: Hand-painted or chalkboard signs for directions, menus, or sweet love quotes can add a rustic charm.

DIY Flower Arrangements

: Buy wholesale flowers and create your bouquets and arrangements.
Resources and Places to Buy Inexpensive Materials in DC and Maryland
Inexpensive materials for DIY decorations can be found in various places in DC and Maryland. Here are a few to consider:
Craft Stores

: Stores like Michael's and Jo-Ann Fabrics offer a variety of affordable craft supplies.

Thrift Stores

: Goodwill, The Salvation Army, and local thrift shops often have unique and cost-effective items that can be repurposed for wedding decor.

Dollar Stores

: Dollar stores can be a goldmine for basic supplies like candles, vases, picture frames, and more.

Online Marketplaces

: Websites like eBay, Craigslist, and Facebook Marketplace often have people selling or giving away items that can be used for wedding decor.

Flea Markets

: DC and Maryland have several flea markets, like the Georgetown Flea Market and the Maryland State Fairgrounds Flea Market, where you can find many unique and budget-friendly items.
Remember, the key to successful DIY wedding decor is to start early and enlist the help of creative friends and family members. Happy crafting!
Affordable Catering and Drinks
Importance of Food and Drink Selection in Wedding Budget
Food and drink often constitute a significant portion of a wedding budget. The choice of caterer, the type of meal served, and the amount and variety of drinks available can greatly influence your overall costs. Therefore, thoughtful selection and effective negotiation of your food and drink options can result in substantial savings without compromising the quality of your guest experience.
Suggestions for Affordable but Quality Caterers in DC and Maryland
Here are a few caterers in DC and Maryland that are known for delivering high-quality services at affordable rates:
Purple Onion Catering Co.

: Known for their innovative menus and attention to detail, they can work with varying budgets.

Catering by Seasons

: They offer locally-sourced, eco-elegant cuisine and have options for different budget ranges.

Ridgewells Catering

: While they cater high-end events, they also have budget-friendly options without compromising quality.

Simply Fresh Events

: This Maryland-based caterer specializes in making fresh and local food affordable for weddings.
Tips for Saving Money on the Wedding Menu and Drinks
Here are some strategies to consider when trying to save money on the wedding menu and drinks:
Consider a Buffet or Family-Style Meal

: These options often cost less than a plated dinner and can provide a greater variety of dishes.

Limit the Bar Options

: Rather than offering a full bar, consider serving beer, wine, and a signature cocktail. This can greatly reduce your alcohol costs.

Skip the Champagne Toast

: Guests can toast with whatever drink they have, saving you the cost of providing a glass of champagne to each guest.

Choose Seasonal and Local Foods

: These can be more affordable and are often fresher and tastier.

Serve Smaller Portions

: With the right presentation, smaller portions can look elegant and save you money.

Don't Overdo the Late-Night Snacks

: If you serve a hearty dinner, you can keep late-night snacks to a minimum.
Remember, while food and drink are important aspects of the celebration, most guests will remember the joy of the event more than the specifics of their meal. With thoughtful planning, you can provide a satisfying culinary experience without breaking the bank.
Budget-friendly Wedding Dresses and Suits
Tips to Save on Wedding Attire
Your wedding attire is essential to your big day, but it doesn't need to consume a massive part of your budget. Here are some tips on how to save on your wedding dress and suit:
Consider Preloved Dresses and Suits

: Buying a gently used wedding dress or suit can save you significant money. There are many online platforms where you can buy preloved wedding attire, like Stillwhite or PreOwnedWeddingDresses.

Rent Your Wedding Attire

: Renting is an excellent option if you're not particularly sentimental about keeping your dress or suit after the wedding. Companies like Rent the Runway or The Black Tux offer wedding attire rentals at a fraction of the cost of buying.

Look for Sales

: Bridal and suit shops often have sales, especially during off-peak wedding seasons. Keep an eye out for these discounts.

Go Non-Traditional

: Who says you must wear a typical wedding dress or suit? For much less, you might find a white evening gown or a nice suit in a regular clothing store.

Choose Simpler Designs

: Dresses and suits with intricate details and embellishments can add significantly to the cost. Opt for simpler designs and add your touches with accessories.
Recommendations for Budget-friendly Wedding Dress and Suit Shops in DC and Maryland
Several shops in DC and Maryland offer affordable options for wedding dresses and suits. Here are a few to consider:
David's Bridal

: With a wide range of affordable wedding dresses, bridesmaid dresses, and men's attire, David's Bridal is a popular choice for budget-conscious couples.

BHLDN

: Located in Georgetown, DC, this shop offers a beautiful selection of reasonably priced wedding dresses and accessories.

Cherry Blossom Bridal

: This DC-based bridal shop specializes in designer dresses.

Indochino

: Specializing in custom suits, Indochino has a showroom in DC where you can get measured and customize a suit that fits your style and budget.

SuitSupply

: Offering stylish suits at various price points, SuitSupply in Georgetown, DC, is a great option for budget-friendly men's wedding attire.
Remember, at the end of the day, the most important thing is that you feel comfortable and beautiful in your attire. It's not about how much it costs but how it makes you feel.
Economical Wedding Photography
The Significance of Capturing Memories While Staying Within Budget
Wedding photography plays an essential role in your special day, serving as a tangible memory that allows you to relive your celebration's joy, love, and beauty for years to come. However, the cost of professional photography services can sometimes be overwhelming, and it's crucial to find a balance between capturing those precious moments and managing your budget.
Here are a few tips to make this possible:
Prioritize

: Assess how important professional photography is for you. If high-quality images are a priority, you may want to allocate a larger portion of your budget towards this service while reducing costs in other areas.

Consider Digital Only Packages

: Opt for a package that provides digital copies of your photos. This allows you to print photos or create an album later when you may have more financial flexibility.
Affordable but High-Quality Photography in DC and Maryland: Roman Grinev Photography
We are an excellent choice in DC and Maryland for couples seeking quality photography that doesn't compromise their budget. With over two decades of experience specializing in wedding photography, we capture your special moments using our photojournalistic style. We offer various wedding packages designed to cater to different budget ranges. These packages include high-resolution digital files, allowing you to print, share, and save your wedding photos.
Tips on Saving on Wedding Invitations and Favors
Wedding invitations and favors play a key role in setting the tone for your wedding and showing appreciation to your guests. However, these elements can add significantly to your wedding costs. Here are some strategies for saving money on these items:
Go Digital

: Consider digital invitations. Services like Paperless Post, Minted, or Evite offer beautiful digital wedding invitations that can be customized to fit your wedding theme.

DIY Your Invitations

: If you're crafty, consider making your invitations. You can find inexpensive materials at craft stores or online.

Print Locally

: Check out local print shops. They often have competitive pricing and can work with you to create beautiful invitations within your budget.

Opt for Less Expensive Materials

: Fancy papers, bows, and multi-layered cards are beautiful but can add up quickly. Simple, single-page invitations can be just as elegant and much more affordable.

Simplify Your Favors

: Wedding favors should be heartfelt, not expensive. Consider something simple and personal, like a handwritten note or a small handmade gift.
Affordable and Creative Ideas for Wedding Invitations and Favors
Here are some ideas for budget-friendly wedding invitations and favors:
Invitations:
Postcard Invitations

: Save on postage by using postcards for your wedding invitations or save-the-date cards.

Template Designs

: Sites like Canva offer stunning templates that you can customize to create your invitations.

Use a Stamp

: Create a personalized wedding stamp and use it to add character to simple and inexpensive card stock.
Favors:
Edible Favors

: Homemade treats like cookies, jam, or honey make lovely and cost-effective wedding favors.

Seed Packets

: Seeds for guests to plant at home are a sweet, eco-friendly, and affordable favorite option.

DIY Coasters or Magnets

: Craft your coasters or magnets for a personal touch that won't break the bank.
Remember, invitations set the tone for your wedding, and favors are a token of appreciation for your guests. Keep them simple, personal, and true to you as a couple, and you won't need to spend a fortune to make them special.