Rustic Charm: Barn and Farmhouse Weddings in Maryland's Countryside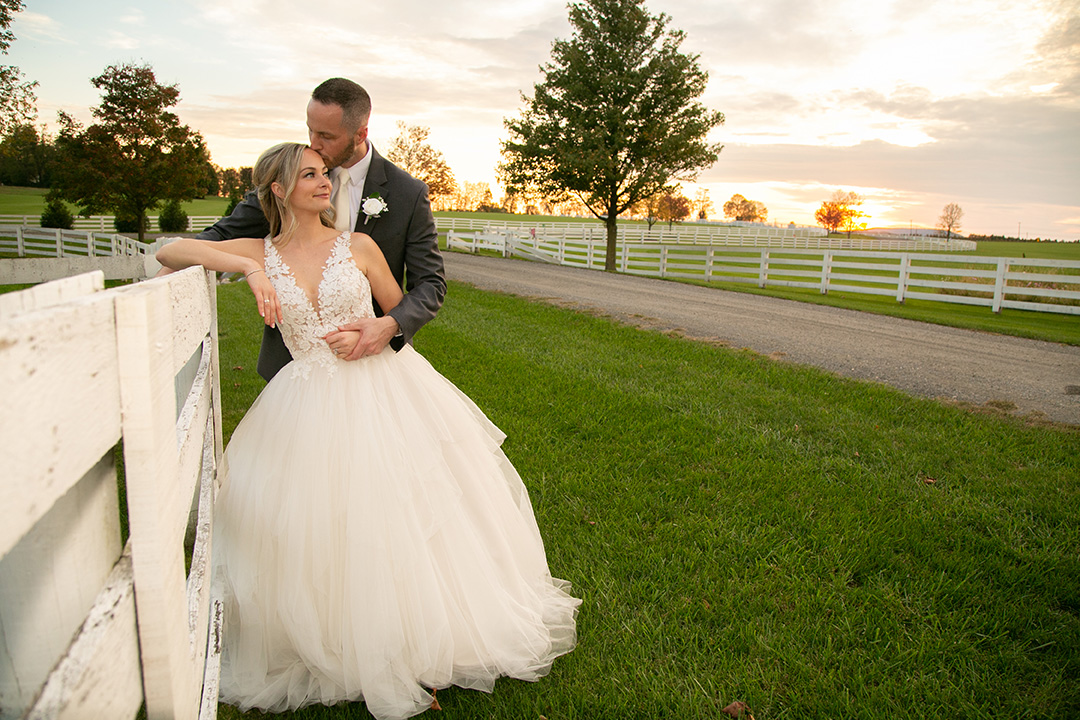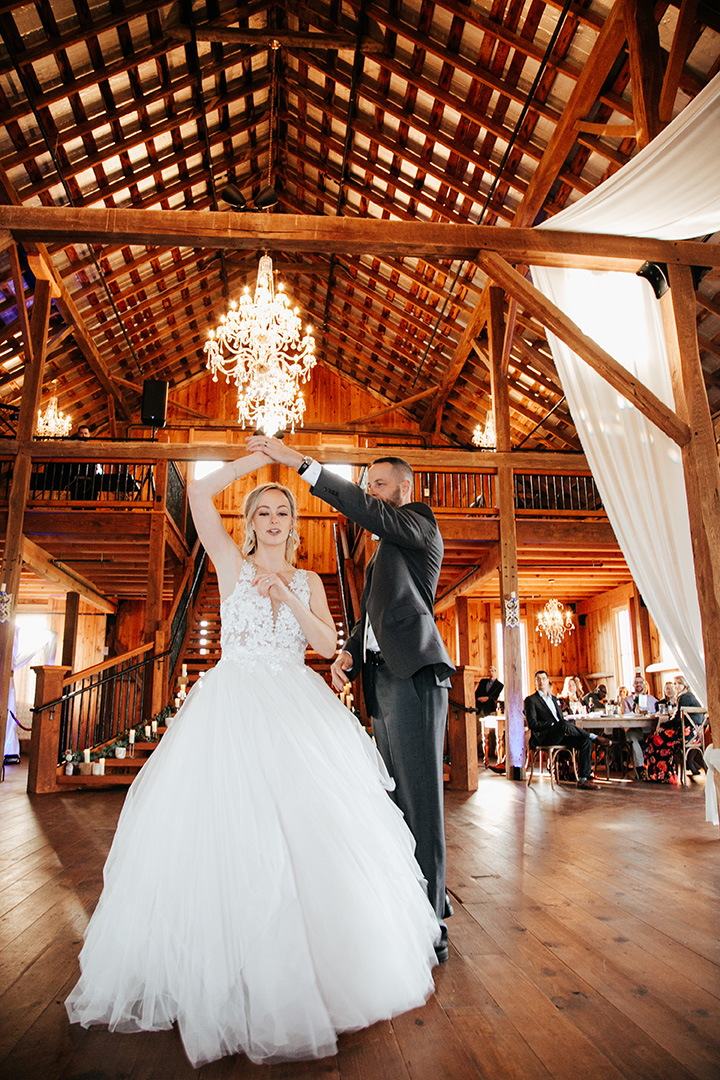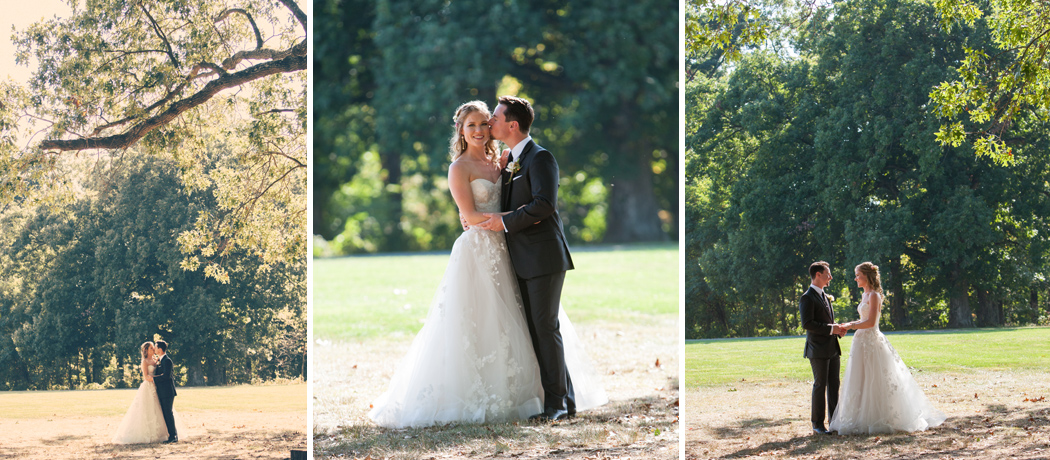 The allure of rustic weddings lies in their heartfelt simplicity and the enchanting backdrop they provide. They're the perfect blend of casual comfort and romantic elegance, offering couples the chance to celebrate their love in a setting that feels both grounded and magical.
In Maryland, the trend of barn and farmhouse weddings has seen a delightful ascent as more couples escape the city's hustle for the tranquil countryside. These venues have gained popularity for their charm, versatility, and the way they allow nature to play a part in weddings.
Barns and farmhouses offer a unique mix of simplicity and romance, providing a canvas couples can tailor to their vision. The raw beauty of wooden beams and the expansive countryside skies create a laid-back and enchanting ambiance, ideal for beginning a life together.
Selecting the Perfect Rustic Venue
Importance of Venue in Setting the Tone
The venue sets the stage for your entire wedding day. It's not just a backdrop; it's an active participant in your wedding. A rustic venue weaves a narrative of warmth, history, and nature, creating an inviting and picturesque tone. The choice of a barn or farmhouse can define the wedding's theme, from a chic country soiree to a relaxed pastoral celebration.
Factors to Consider When Choosing a Barn or Farmhouse
Location and Accessibility:

 Proximity to airports or major roads can be crucial for out-of-town guests. The charm of seclusion comes with the need for clear directions and possibly transportation arrangements.

Size and Capacity:

 Ensure the space can comfortably accommodate your guest list, along with space for dining, dancing, and entertainment. Remember that barns and farmhouses can vary significantly in size.

Amenities and Facilities:

 Modern comforts like heating, cooling, restrooms, and kitchen facilities might not always be available in historic or rural properties. Determine what the venue provides and what you'll need to bring in.
Researching and Visiting Potential Venues
Start with online research, reviewing reviews and photo galleries to understand each venue. Then, arrange visits to your top choices. Walking through the space, you can envision your day and ask specific questions about logistics and customization.
Seasonal Considerations for Rural Settings
Each season carries its beauty and challenges:
Spring and Summer:

 Offer lush landscapes and long days, but consider the potential for heat and insects.

Fall:

 Provides cooler weather and stunning foliage, yet daylight is shorter, and there may be a chill in the air.

Winter

 creates a cozy, intimate feel, though you'll need to ensure proper heating and weatherproofing for your guests' comfort.
The Magic of Barn and Farmhouse Aesthetics
Architectural Highlights of Rural Venues
The architectural integrity of barns and farmhouses adds a genuine rustic charm that can't be replicated. Exposed wooden beams, lofty ceilings, and original barn doors give a sense of grandeur and authenticity. These structural elements are visually stunning and tell stories of the past, adding depth to the wedding narrative. The craftsmanship of these structures provides a warm and inviting atmosphere that is both comforting and inspiring.
How Natural Elements Enhance the Ambiance
Rural venues are inherently connected to the natural world, and this connection is one of their most compelling attributes. Using natural materials like wood and stone to construct barns and farmhouses complements the outdoor elements. The sunlight filtering through wooden slats, the soft rustling of leaves in the breeze, and the rough texture of natural stone underfoot can elevate the sensory experience of the wedding, grounding it in an authentic, earthy feel.
Incorporating the Surrounding Landscape into Your Theme
The surrounding landscape is a canvas for your wedding theme. Whether it's rolling hills, a serene pond, or acres of farmland, each feature can be integrated into your wedding design. Use the views as a natural backdrop for your ceremony, or take inspiration from the local flora and fauna for your decor and florals. Embrace the colors and textures of the landscape to inform the palette for your linens, centerpieces, and bridal party attire, creating a harmonious and cohesive theme that celebrates the beauty of the location.
Decorating Your Rustic Wedding Venue
Embracing the Rustic Theme with Decor
When decorating a rustic wedding venue, the goal is to enhance the natural charm without overshadowing it. Use elements like burlap, lace, and twine to add texture. Incorporate reclaimed wood for signs or centerpieces to maintain the rustic vibe. Mason jars filled with wildflowers, lanterns, and candles can add a touch of whimsy and warmth. The decor should feel like an extension of the venue, celebrating its rustic essence.
Balancing DIY Elements with Professional Touches
A rustic wedding lends itself well to DIY projects, which can add a personal touch to your special day. Handcrafted items like table numbers, seating charts, or a ceremony arch can add a unique and intimate feel. However, it's important to balance these with professional elements. For example, while DIY floral arrangements can be charming, professional florists can help to ensure the blooms look fresh and vibrant throughout the day. Striking the right balance can create a professionally polished yet personally customized wedding experience.
Selecting a Color Scheme that Complements the Venue
Choose a color palette that harmonizes with the venue's natural setting and existing colors. Neutrals work beautifully in a rustic setting, accented with soft, muted tones or pops of vibrant colors. Consider the color of the wood, the landscape's hues during your wedding season, and the lighting when selecting your colors. This approach ensures that your decor integrates with the venue, creating a seamless aesthetic.
Lighting: Transforming Your Space from Day to Night
Lighting is key in transforming your rustic venue as the celebration transitions from day to night. During the day, make the most of natural light by keeping spaces open and airy. As the evening sets in, introduce soft, warm lighting to maintain the romantic, rustic atmosphere. Strings of fairy lights, Edison bulb garlands, and lanterns can create a soft glow, while candles on tables add intimacy. If your barn or farmhouse has high ceilings, consider hanging chandeliers or draping lights from the beams to add drama and warmth.
Adding Personal Touches
Custom Signage and Stationery
Personalized signage and stationery can be both functional and a way to express your style. Welcome signs, seating charts, and ceremony programs offer opportunities for customization with your monogram, illustrations, or typography that matches your wedding theme. Handcrafted signs can guide guests while adding a personal touch to the décor. Stationery, from invitations to thank-you cards, can carry a consistent design element that reflects the rustic charm of your venue.
Unique Guestbook Ideas
Move beyond the traditional guestbook to something that reflects the rustic setting and can be displayed in your home. Consider a wooden bench for guests to sign, a quilt of squares penned with well-wishes, or a large framed burlap for a farmhouse feel. These creative alternatives become keepsakes that remind you of your loved ones and the day you shared.
Handpicked Floral Arrangements and Centerpieces
Florals are a natural and vibrant way to add personality to your wedding décor. Opt for handpicked-style arrangements that could have been gathered from the surrounding countryside. Utilize rustic containers like wooden planters, tin pails, or woven baskets. Mix flowers with other natural elements like pinecones, berries, or branches for centerpieces to add texture and depth to your tables.
Memorable Favors for Guests
Favors are a way to thank your guests and give them a memento of your special day. Choose items that represent the rustic and rural essence of your wedding. Packets of wildflower seeds, small jars of local honey or jam, or handmade soaps with natural ingredients resonate with the barn and farmhouse theme and are practical gifts your guests can enjoy after the wedding. Personalize them with tags or custom labels to make them truly yours.
Photography: Capturing the Rustic Essence
Making the Most of the Rural Scenery for Photos
The pastoral landscapes that barns and farmhouses offer create a stunning photographic canvas. Utilize the sprawling fields, rustic fences, and farm equipment as props and backdrops for your photos. Capture the bridal party against the vistas of open land or have intimate shots taken within the barn's wooden interior. Emphasize the natural beauty and rural setting to imbue your photos with the essence of the countryside.
Timing for the Best Natural Light
Natural light is a photographer's best tool, especially in rustic settings. Aim for the golden hour—the time shortly after sunrise or before sunset—when the light is soft, warm, and flattering. Midday sun can cast harsh shadows, so utilize shaded areas provided by the barn or trees during this time. If your wedding continues into the evening, twilight provides a romantic blue hue that can add a touch of whimsy to your photos.
Creative Photo Opportunities Unique to Barns and Farmhouses
Barns and farmhouses are filled with unique features that make for memorable photographs. Take advantage of the loft areas, large barn doors, and hay bales for interesting, elevated shots. The exposed beams and rafters are perfect for dramatic lighting and hanging decorations, which can create a romantic ambiance in your photos. Don't forget the more minor details of the farmhouse, like antique furniture or a weathered windowsill, which can be perfect for close-up shots of the wedding attire, rings, or other unique items.
Catering and Cuisine: Feeding into the Farmhouse Feel
Menu Ideas that Reflect the Rustic Setting
The menu for a farmhouse wedding should resonate with the venue's homely and earthy vibe. Think comfort foods with an elegant twist:
Gourmet macaroni and cheese

Artisanal breads with homemade spreads

Grilled meats with hearty sides
Incorporate rustic dishes like farm-to-table vegetable platters, wood-fired pizzas, or a barbecue spread celebrating traditional cooking methods. Desserts can include homemade pies, cobblers, and a s'mores bar for that fireside feel.
The Charm of Family-Style Dining
Family-style dining naturally complements a barn or farmhouse setting, creating an intimate and communal atmosphere at the table. Large platters of food passed around encourage conversation and interaction among guests, embodying the spirit of togetherness and community. This dining style also allows guests to sample a bit of everything, making the meal a culinary adventure.
Considering Local and Seasonal Produce
Emphasize the freshness of the food by sourcing local and seasonal produce. This supports local farmers and artisans and ensures that the food is as fresh and flavorful as possible. Spring and summer offer a bounty of fruits and vegetables that can inspire the menu, while fall and winter provide robust flavors through root vegetables and squashes. Additionally, local cheeses, wines, and craft beers can enhance the dining experience and give guests a taste of the region's best offerings.
Entertainment and Activities for a Rustic Wedding
Music and Dance Floor Considerations
Regarding rustic weddings, the music and dance floor are central to the celebration. A live band playing bluegrass, country, or folk music can set the tone, inviting guests to kick off their heels and dance. Consider the acoustics of a barn or open space and work with your band or DJ to ensure the sound fills the venue without overwhelming it. For the dance floor, consider its placement; whether under the exposed beams of a barn or outside under the stars, ensure it complements the venue and is accessible for all guests.
Fun and Games: Adding a Dash of Country Fair to Your Wedding
Incorporating games and activities can add a playful touch to your rustic wedding. Classic lawn games like horseshoes, cornhole, and giant Jenga fit the theme perfectly and are enjoyable for all ages. For a more country-fair atmosphere, you could include sack races, a pie-eating contest, or a pumpkin carving station for fall weddings. These activities not only entertain guests but also serve as icebreakers, helping to create a lively and memorable experience.
Bonfires and S'mores: Evening Activities
As the evening winds down, a bonfire can serve as a cozy gathering spot for guests to relax and reflect on the day's events. Providing blankets and seating around the fire encourages guests to mingle in a more relaxed setting. A s'mores station with marshmallows, chocolate, and graham crackers offers a sweet end to the night and a nostalgic nod to rustic living. It's a perfect way to create a warm, inviting atmosphere that encourages conversation and camaraderie.
Barn and Farmhouse Weddings in Maryland
BlueBird Manor – Situated on 180 acres of farmland in Frederick, MD, close to the D.C. Metro area, BlueBird Manor offers a newly renovated wedding chapel and a rustic red barn for receptions. This venue prides itself on providing a picturesque and memorable wedding experience, with dedicated team support to ensure a smooth event. The site also includes a charming bridal suite and facilities for the wedding party​​.
Dulany's Overlook – This 170-acre farm features a huge bank barn that stands as the property's crown jewel, along with a fully renovated colonial-era setting. The venue offers a bridal suite, a 'man cave' for the groom, and several stunning ceremony areas, including a formal rose garden and a whimsical woodland area. Dulany's Overlook provides an elegant setting for both ceremonies and receptions, complete with a bar for cocktails and a big red barn that can accommodate up to 200 guests​​.
Glen Ellen Farm – Glen Ellen Farm is a historic outdoor venue specializing in garden-style weddings. It is located within the rolling hills of Frederick County, MD, and offers a pastoral and romantic setting. The venue invites couples to say their vows with white sand beneath their feet and provides a sensory experience that includes the sight of wildflowers and the sound of waves over a pond, making it an idyllic spot for weddings​​.
Prosperity Mansion & Farm – Located in Keymar, MD, just a short drive from Frederick, Prosperity Mansion & Farm blends detail and whimsical charm for a rustic or as elegant as-desired wedding experience. The venue includes a large tent with skylights, various garden areas, an extensive lighting setup, and a gaming area for entertainment. They offer a comprehensive package with tables, chairs, and many amenities, such as a bridal suite, a man cave, and a unique ceremony entrance through historic Egyptian doors​​.
The Barn at Springfield Farm in Williamsport, MD, is a quintessential venue for those dreaming of a classic barn wedding. With its expansive interior, the barn can comfortably accommodate many guests, making it ideal for intimate gatherings and grand celebrations. The rustic charm of the exposed wooden beams, high lofted ceilings, and pastoral views create a warm and inviting atmosphere. This space is versatile, allowing couples to decorate and style their wedding to match their vision, whether aiming for a simple country feel or a more elegant rustic experience. The Barn at Springfield Farm offers a picturesque setting that embodies the charm of Maryland's countryside.
These venues offer unique features and settings, from elegant garden landscapes to classic red barns and historical farmlands. They cater to various wedding visions, from intimate gatherings to larger ones, more elaborate celebrations. Each venue also provides special amenities and dedicated spaces for the bride and groom to prepare for their special day, ensuring a comfortable and memorable experience for the wedding party and guests.