Unveiling Your DC Wedding: The Essential Role of Save-the-Date Photos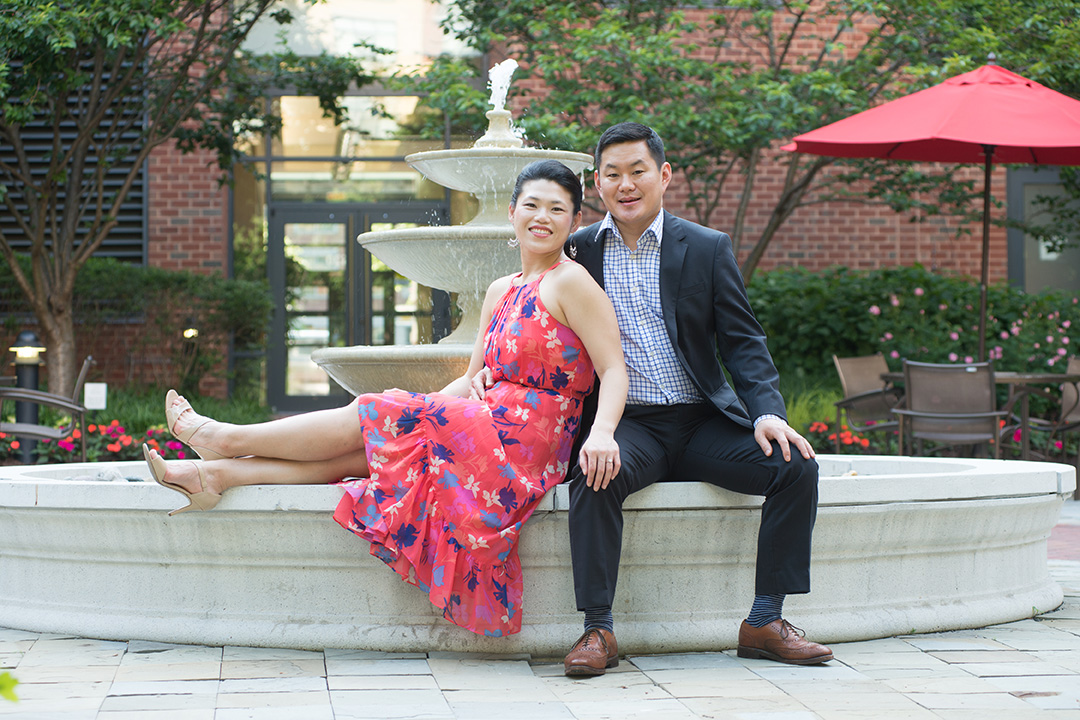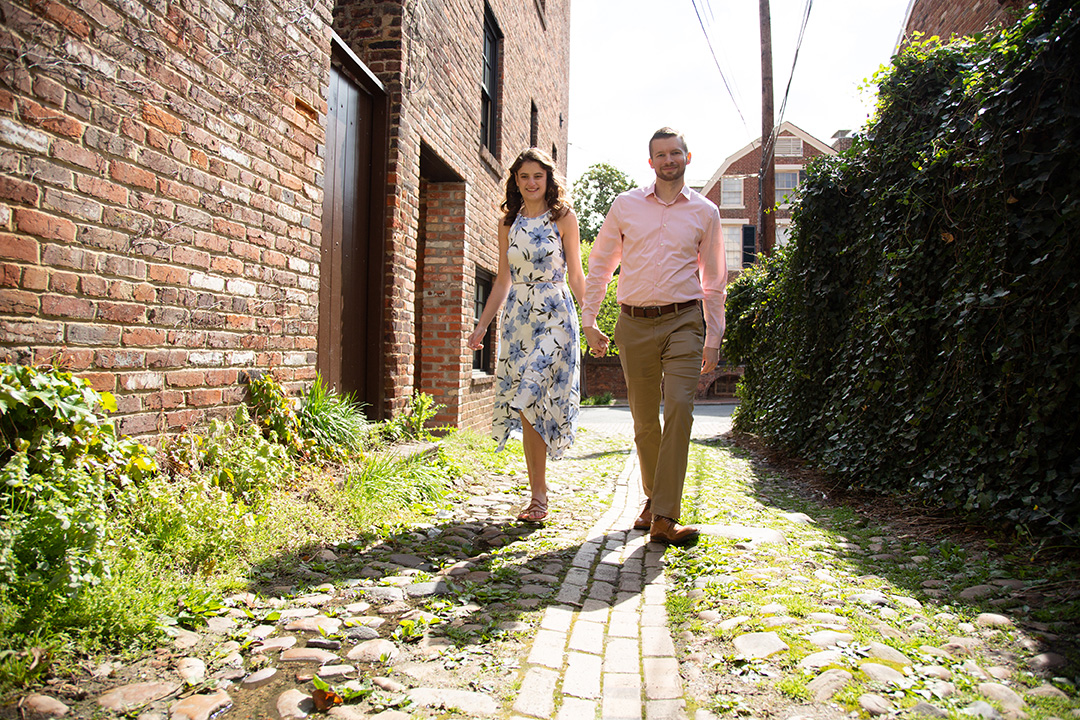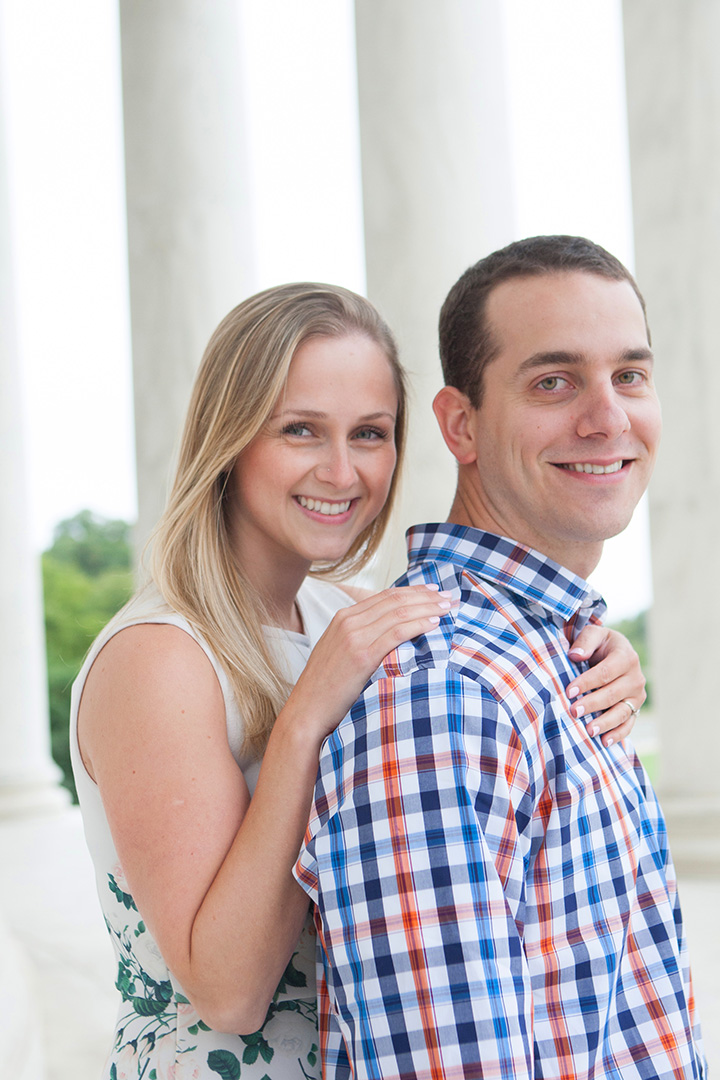 Complete the form to INSTANTLY view our packages & prices.
"*" indicates required fields
The journey towards your wedding day begins with the announcement, a step often marked by sending Save-the-Date cards. As a wedding photographer in Washington, DC, one trend that stands out is the increasing popularity of Save-the-Date photos.
Save-the-Date photos are personalized visuals that are the first official glimpse into your upcoming wedding. They are a unique opportunity to inform your guests about the date and convey your personality, your story, and the tone of your wedding. Especially in a city as vibrant and iconic as DC, these photographs can capture the essence of your love story against a backdrop that holds personal meaning or citywide recognition.
These photos take on an even more significant role in our nation's capital. Not only do they serve as memorable keepsakes, but they also allow couples to incorporate the rich history and striking architecture of Washington, DC, into their wedding narrative. From monumental backdrops to quaint neighborhood streets, the city offers endless opportunities to create captivating and personalized Save-the-Date photos. 
Setting the Wedding Tone with DC-Themed Save-the-Date Photos
As couples embark on their wedding planning journey, setting the tone for the big day is an essential early step. Save-the-Date photos play a crucial role in this process. They provide an opportunity to establish the visual aesthetic and theme of the wedding long before the guests arrive at the venue.
These photos can be particularly impactful in a city as iconic as Washington, DC. With its rich history, cultural significance, and architectural grandeur, the nation's capital provides many symbolic elements that can be beautifully incorporated into your Save-the-Date photos. Whether it's an image captured with the stately Capitol Building serving as your backdrop, a playful shot with cherry blossoms at the Tidal Basin, or a romantic pose on the charming streets of Georgetown, DC-themed Save-the-Date photos offer unique ways to convey the location and theme of your upcoming wedding. 
When guests receive these cards, they get more than just a date for their calendar; they get a preview of the celebration to come. They'll sense the ambiance, get a feel for the style of your wedding, and perhaps even start picturing the venue. Essentially, these photos are the opening act to your wedding, setting expectations and building anticipation. 
Incorporating DC's iconic elements into these photos can create a deep connection between your love story and the city that has witnessed it. Whether you're a DC native or a transplant who's fallen in love with the city, these DC-centric photos can hint at the local flavor and charm permeating your wedding, making your guests excited for what's to come.
The Value of a Professional Photographer for DC Save-the-Date Photos
Incorporating the dynamic cityscape of Washington, DC, into your Save-the-Date photos is a fantastic idea. Still, to truly capture the magic of the city and the essence of your relationship, a professional photographer is key. This is especially true for a professional familiar with our nation's capital's unique landscapes and changing moods. Here's why.
Firstly, a professional photographer specializing in engagement and wedding photography brings a trained eye to your photoshoot. They know how to capture you and your partner in a way that feels authentic, flattering, and true to your story. In addition, they understand how to direct poses, create natural-looking scenes, and use your chosen environment to complement rather than overshadow you.
Secondly, a photographer versed in DC's varied settings understands the city's rhythms. They can guide you to less crowded times at popular spots, suggest hidden gems that offer unique backdrops, and advise on which locations best align with your vision. Want a backdrop with the Potomac River at sunset, or prefer the classic charm of Dupont Circle? A DC-based professional knows the perfect spot for every mood.
Moreover, their expertise extends beyond just locations. They understand the city's lighting throughout the day and seasons, ensuring your photos will be beautifully lit, whether shooting in the soft morning light at the National Arboretum or capturing the golden hour glow at the Lincoln Memorial.
Tips for a Successful DC Save-the-Date Photo Shoot
Planning an engagement session in a city as vibrant and bustling as Washington, DC, can be exciting, but it also requires a bit of strategic thinking. So here are some practical tips to help you get the most out of your DC-themed Save-the-Date photo shoot.
Keep an Eye on the City's Calendar
DC is a city of events and gatherings. The city's calendar is often packed, from marathons and parades to festivals and political events. Before you set a date for your engagement session, check the city's schedule to ensure that your chosen location won't be crowded or inaccessible due to a citywide event.
Choose the Right Time of Day
Timing matters significantly in photography, especially when capturing DC's iconic landmarks. Of course, a professional photographer can provide guidance, but generally, early morning and late afternoon offer the best lighting. Plus, popular locations tend to be less crowded at these times.
Consider the Season
Each season in DC offers a different aesthetic. Spring brings cherry blossoms, summer offers vibrant green landscapes, fall features colorful leaves, and winter can provide a serene, snowy backdrop. Choose the season that best fits your wedding theme or personal story.
These tips, coupled with the expertise of a professional DC photographer, can help ensure your engagement session not only results in stunning Save-the-Date photos but also provides a memorable experience that you and your partner will cherish in the lead-up to your wedding. 
Incorporating Your DC Save-the-Date Photos into Your Wedding Plans
The fun doesn't stop there once you've had your engagement session and selected your favorite DC-themed photos. These photos can become cohesive, weaving the DC theme throughout your wedding celebration. Here's how you can incorporate them beyond just the Save-the-Date cards.
Wedding Website
A wedding website is a convenient way to keep guests informed about all the wedding details. Use your engagement photos as the visual theme of your website. They can serve as the background, be included in the About section, or even be used in a photo gallery to give guests a more personal look into your journey.
Invitations and Wedding Stationery
Your invitations could include the main Save-the-Date photo and other favorites from your DC engagement session. Moreover, you can use these photos in other stationery, such as rehearsal dinner invites, menus, or ceremony programs, maintaining a consistent visual theme.
Wedding Decor
Consider ways to incorporate your photos into the decor at your reception venue. For example, they could be displayed in stylish frames on the guest book table, incorporated into table centerpieces, or projected onto a wall as a slideshow.
Social Media Announcements
If you plan to make wedding-related social media announcements, your DC-themed engagement photos can be a beautiful visual element. From announcing the date to reminding guests to RSVP, your photos can provide a consistent and engaging aesthetic across your posts.
Thank You Cards
After the wedding, sending out thank you cards to your guests is a lovely gesture. Also, including one of your favorite photos from your engagement session adds a personal touch and gives guests a lasting memento of your special day.
By creatively incorporating your engagement photos into your wedding plans, you can ensure the charm and energy of Washington, DC, permeates your entire wedding journey, from the initial announcement to the final thank you. It's a beautiful way to honor your love story and the city that plays a part in it.