Wedding Barn Venues in Maryland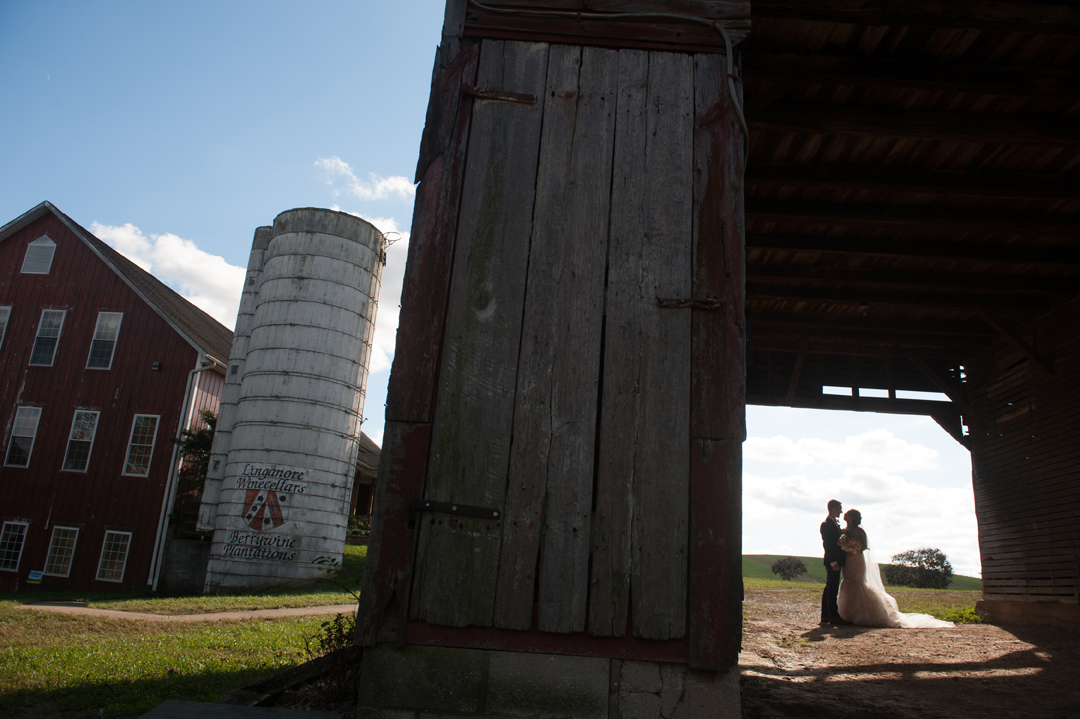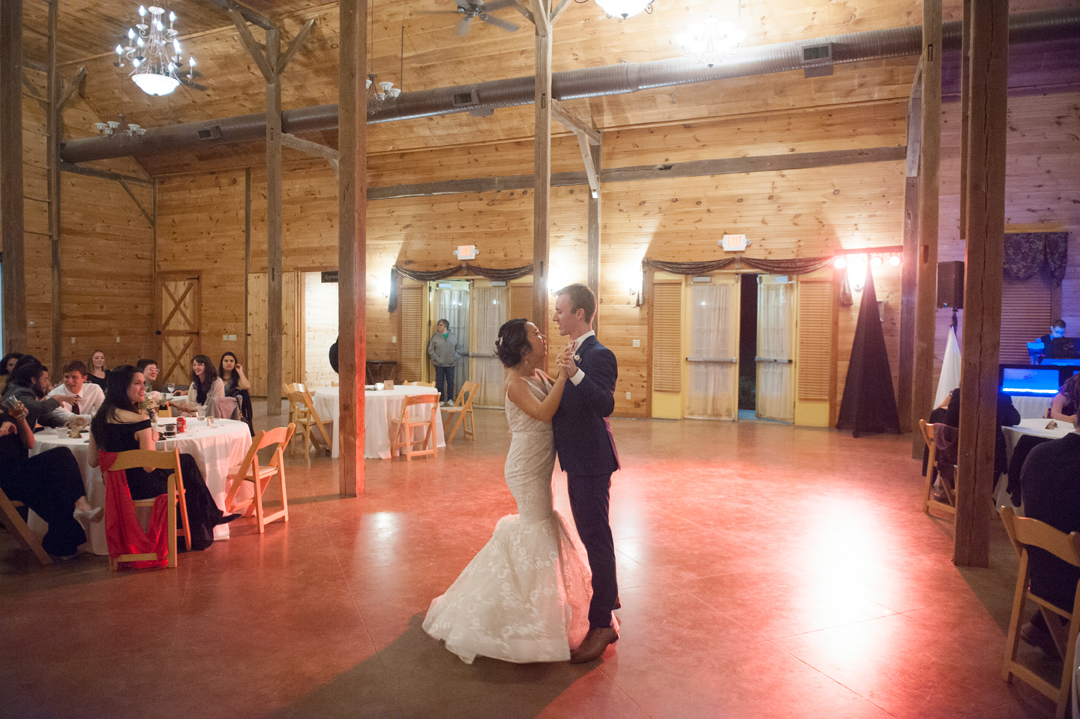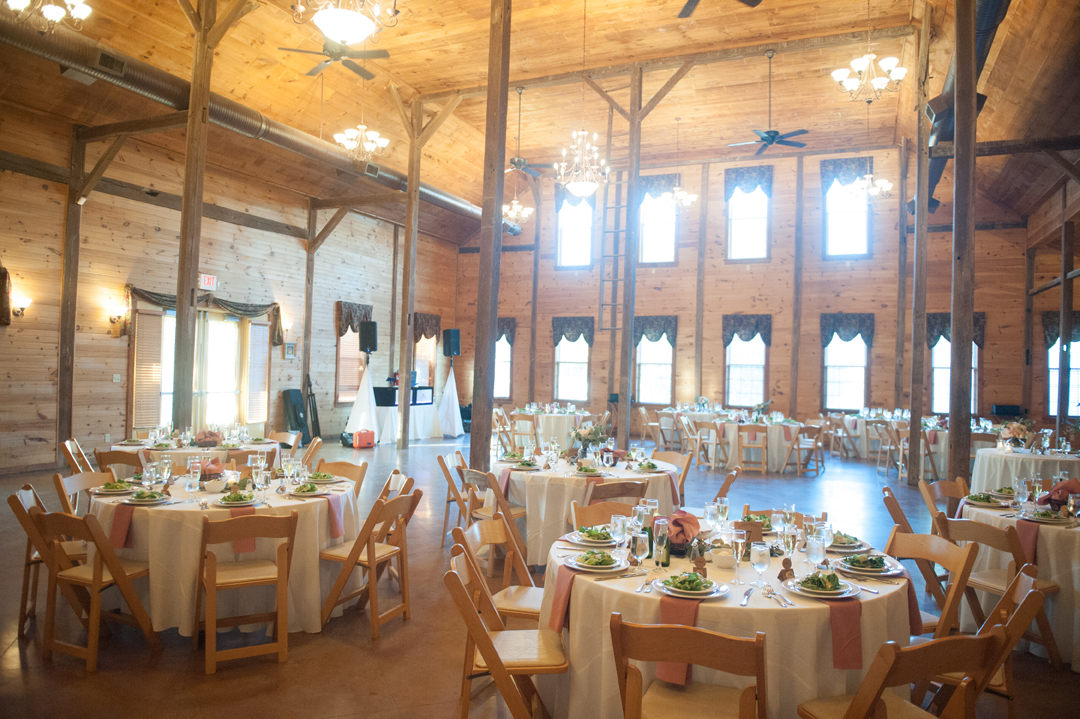 Maryland is a beautiful state with something to offer everyone, including many lovely barn venues perfect for weddings. The picturesque rolling hills and scenic countryside provide an ideal backdrop for any nuptial celebration. Whether you are looking for a rustic setting for your ceremony or a more sophisticated environment for your reception, you will find the perfect Maryland wedding barn venue to suit your needs. With so many stunning barns to choose from, you are sure to create lasting memories on your special day.
As Maryland wedding photographers, we have had the opportunity to photograph barn weddings throughout the state. Barn weddings are becoming increasingly popular, and for a good reason – they are rustic, charming, and provide a unique setting for your big day. In this blog post, we will discuss some of the benefits of hosting your Maryland wedding at a barn and share photos from past barn weddings that we have photographed.
Maryland Wedding Venues
For many couples, the ideal wedding venue is a barn. These venues offer a unique charm that is perfect for creating lasting memories. Barns also provide a variety of amenities that can make your wedding day even more special. Most barn venues offer beautiful grounds for your ceremony and reception inside or out, as well as on-site parking and accommodations. You can also find barns with unique features like fire pits and horse-drawn wagon rides. Whether planning a small intimate gathering or a large formal affair, a barn venue can provide the perfect setting.
When it comes to charm, few places can compare to a wedding barn. These venues offer a unique setting for your big day and can be found across the state. So whether you're looking for a rustic retreat in the mountains or a hideaway in the heart of the countryside, a wedding barn venue is sure to have what you're looking for. Each venue has charm and character, providing a beautiful backdrop for your wedding photos.
Rustic Charm
There are countless options to choose from when it comes to finding the perfect wedding venue. From ballrooms and banquet halls to lakeside resorts and rustic barns, there is something for every taste and style. Maryland offers an array of wedding barn venues for those looking for a rustic and charming setting. Featuring rustic-inspired décor and beautiful pastoral views, these venues provide the perfect backdrop for a truly unforgettable wedding day. So whether you're dreaming of an outdoor or indoor celebration with plenty of natural light, a wedding barn in Maryland is sure to deliver on all your hopes and dreams. So if you're searching for that perfect special place to say "I do," look no further than one of Maryland's many rustic wedding barns.
Wedding Party Photos
Wedding party photos taken at wedding barn venues are a great way to capture your big day in a beautiful and authentic setting. Whether you opt for pictures on the farm or near the open fields, there is no doubt that wedding party photos taken at wedding barn venues will create lifelong memories. 
Barn Wedding Venues
American Visionary Art Museum
Nestled in the heart of Baltimore's historic Federal Hill, the American Visionary Art Museum is an unlikely but inspired setting for a barn wedding. The museum is home to a collection of outsider art, and its funky, eclectic vibe is sure to add whimsy to your big day. The barn is beautiful with an outdoor space, with high ceilings and exposed beams that create a feeling of rustic elegance. And because the barn is located within the museum, you and your guests will have access to all of the museum's exhibitions and facilities. So whether you're looking for a unique venue for your ceremony or reception, the American Visionary Art Museum will make your barn wedding an event to remember.
Linganore Winecellars
Linganore Winecellars is a family-owned vineyard and winery tucked away in the picturesque hills of Maryland. Linganore is the perfect setting for a romantic barn wedding with its rustic barns and beautiful rolling hills. The staff at Linganore are dedicated to making each wedding day special, and they offer a variety of packages to suit every budget. Linganore provides everything you need to make your wedding day unforgettable, from wine tastings to private vineyard tours. And, of course, what barn wedding would be complete without a bit of wine? Linganore Wine cellars are a popular destination in Maryland for wine lovers and cocktail hour enthusiasts. The vineyard and winery are located in the state's picturesque Linganore region, and the tasting room's views are breathtaking. The wines produced at Linganore Wine cellars are all made from locally-sourced grapes, and the winemakers care to craft each batch with attention and precision. In addition to their award-winning wines, Linganore Wine cellars also offer a variety of delicious cocktails, perfect for enjoying a relaxing evening on the patio.
Ostertag Vistas
Nestled in the rolling hills of Maryland, Ostertag Vistas is a stunning barn wedding venue that offers breathtaking countryside views. Ostertag Vistas is the perfect setting for your big day, whether you are hosting a small intimate gathering or a large formal affair. As you and your guests arrive, they will be greeted by a picturesque barn nestled among rolling hills and lush gardens. Inside, the barn is warm and inviting, with beautiful hardwood floors and exposed beams. The barn can comfortably accommodate up to 200 guests, making it the perfect choice for a large wedding party. In addition, the barn can be divided into two separate spaces for smaller weddings, allowing you to create an intimate setting for your ceremony and reception. Outside, the property features sprawling lawns and gardens, perfect for hosting various events. From rehearsal dinners and bridal showers to engagement parties and post-wedding brunches, Ostertag Vistas has everything you need to make your wedding weekend memorable. With its natural beauty and rustic charm, Ostertag Vistas is the perfect setting for your barn wedding.
The Other Barn
The Other Barn is a popular venue for weddings in Maryland. Nestled among rolling hills and picturesque gardens, the barn offers a beautiful setting for weddings of all sizes. The staff is experienced in working with couples to create the perfect day, and they provide various services to make planning easy. From catering to floral design, they can help you create the wedding of your dreams. And because they only host one wedding per day, you can be sure that you'll have their full attention on your big day. If you're looking for a charming venue for your Maryland wedding, the Other Barn is the perfect place. The Other Barn is a beautiful example of natural architecture. Built entirely of natural materials, it blends in seamlessly with its surroundings. The barn is situated on a hillside, and its spacious interior is filled with light. The barn was designed to be a gathering place for the community and hosts various events throughout the year. The Other Barn is a special place that reminds us to respect and protect our natural environment.
Dulany's Overlook
Dulany's Overlook is a picturesque wedding venue. The barn and grounds are perfect for a rustic-themed wedding, and the views of the surrounding countryside are breathtaking. Dulany's Overlook can accommodate 150 guests, making it the ideal choice for a large wedding. The barn is also available for smaller weddings or receptions. In addition to its beautiful setting, Dulany's Overlook offers a variety of amenities to make your wedding day perfect. The barn has a full kitchen, so you can prepare your food or have catering brought in. There is also a stage for live music or a DJ, and the barn is equipped with a PA system. Dulany's Overlook is the perfect choice for a rustic-themed wedding in Maryland.
Spring Hill Manor
Spring Hill Manor is a beautiful barn wedding venue located in Maryland. The venue is perfect for couples who want a rustic-chic wedding with all the modern amenities. The property features a gorgeous stone barn that has been meticulously restored, a lush lawn for ceremony and cocktail hour, and a spacious reception hall for wedding celebrations. In addition, the venue boasts stunning views of the surrounding countryside, making it a truly idyllic setting for a wedding. So whether you're looking for a rustic retreat or a modern oasis, Spring Hill Manor is the perfect place to tie the knot.
Kylan Barn
Situated in the charming town of Delmar, MD, the Kylan Barn is one of the most popular wedding venues in the area. This gorgeous wedding venue is set in the heart of Maryland and features three enchanting ponds and lush green grounds that are ideal for taking gorgeous outdoor photos. With various ceremony sites to choose from, including an open field perfect for outdoor ceremonies and a courtyard complete with fountains and gazebos, Kylan Barn has something to suit every couple's needs. In addition, its elegant indoor space is perfect for large receptions or intimate gatherings. So whether you're looking for a classic and timeless setting or a more modern vibe, you can rest assured that the Kylan Barn has precisely what you need to make your day unforgettable. Their team leaves nothing to chance and will help you create a day that your family and friends will discuss for years.
The Wisteria Cottage and Barn
Whether you're looking for an elegant venue to host your wedding or a rustic space to capture lovely photos, the Wisteria Cottage and Barn is perfect. Offering an authentic old bank barn with modern string lights hanging from its ceiling, this venue is ideal for creating a magical ambiance on your special day. The barn's large sliding barn doors let in plenty of natural light and allow you to take breathtaking photos against its beautiful backdrop. And if you prefer outdoor settings, the Wisteria Cottage and Barn also has a flowing charcoal-colored water fountain that helps to set the scene of your wedding celebration.
Breckenridge Barn
At Breckenridge Barn, couples can escape the hustle and bustle of city life and enjoy the peace and serenity of Maryland's Eastern Shore. Located on a sprawling property surrounded by lush green fields and rolling hills, this rustic event venue is the perfect place to host an intimate wedding or special celebration. With its charming country architecture and relaxing natural setting, Breckenridge Barn offers a romantic backdrop for your big day. So whether you're looking for a cozy indoor space or a breathtaking outdoor ceremony site, Breckenridge Barn has everything you need to make your special occasion unforgettable.
Rosewood Farms
Located in beautiful Maryland, Rosewood Farms is the perfect venue for wedding celebrations. With its sprawling outdoor gardens, rustic barns, and charming country farmhouse, this beloved wedding venue provides an unmatched wedding experience for couples and their guests. So whether you are looking for a traditional wedding with all the bells and whistles or a more laid-back affair, Rosewood Farms has it all. The expert wedding planners work tirelessly to ensure that every detail – from catering and décor to flowers and photography – exceeds your expectations, creating memories that will last a lifetime.
Complete the form to INSTANTLY view our prices & packages.
"*" indicates required fields