Wedding Venues in Frederick County, Maryland
After the initial burst of chaotic happiness that follows a proposal, you and your future spouse have to begin the hard work of planning a wedding. The planning process can be a dream come true, but it also can be a bit overwhelming as you begin to mull your options. In many cases, the first major decision that you will make is choosing a wedding venue.
Fortunately, couples living in Washington D.C., Maryland, or Virginia have many amazing options available to them in Frederick County, Maryland. The wedding venues in Frederick County are sophisticated and elegant. Many of these venues offer packages that can be customized to meet the needs of all couples, regardless of their budget or their personal sense of style.
These are the wedding venues in Frederick County, Maryland that you should consider:
Ceresville Mansion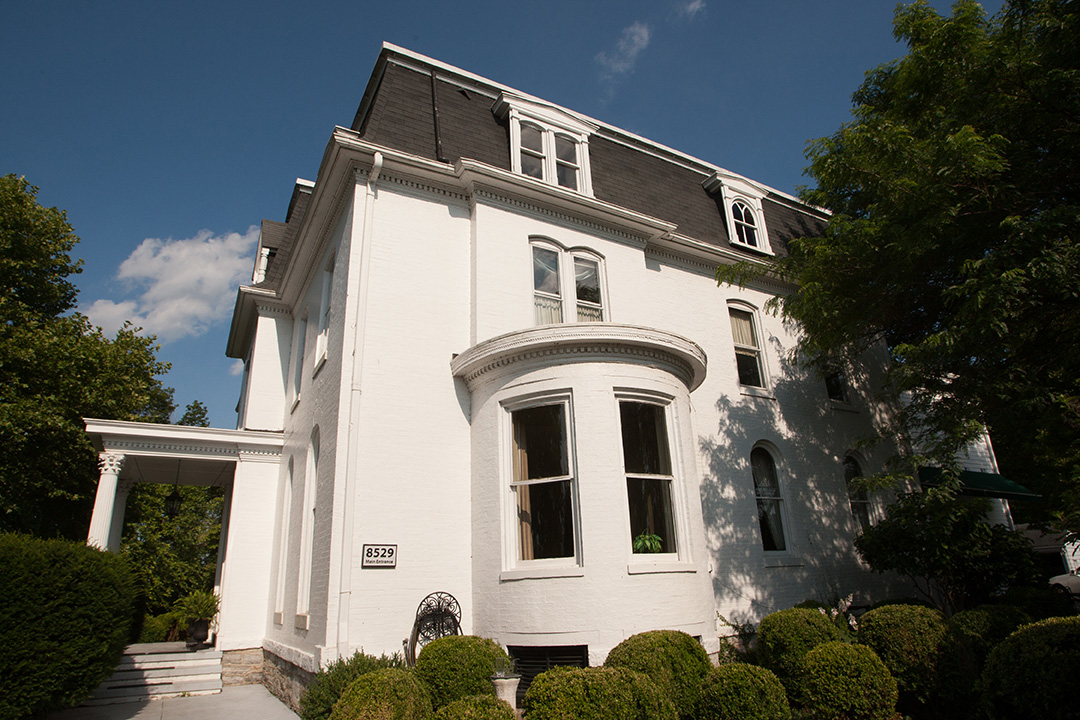 The Ceresville Mansion is a historic mansion that was built in the late 19th century. While it boasts an elegant style that was prominent several centuries ago, it still provides couples with a hip and modern wedding venue that can be completely customized to meet their individual needs. Located in Frederick, Maryland, this grand home is an idyllic choice for any type of wedding.
Perhaps the most notable feature at this wedding venue is its sheer size. The mansion itself is situated on 25 acres of land that offer both riverfront views and mountain backdrops. Inside the mansion, guests will be amazed by the architectural details that can be discovered around every corner, and the grand ballroom will take their breath away. In addition to the elegant ballroom, guests can enjoy the garden terrace which features a picturesque pergola and a peaceful reflecting pool.
This is a venue that photographs beautifully, as there is endless potential for timeless portraits. From outdoor portraits of the newlywed couples to candid images of guests dancing underneath the glittering chandeliers, this venue will lend itself to vivid photographs that will allow you to remember every moment of your wedding in the years to come.
Walkers Overlook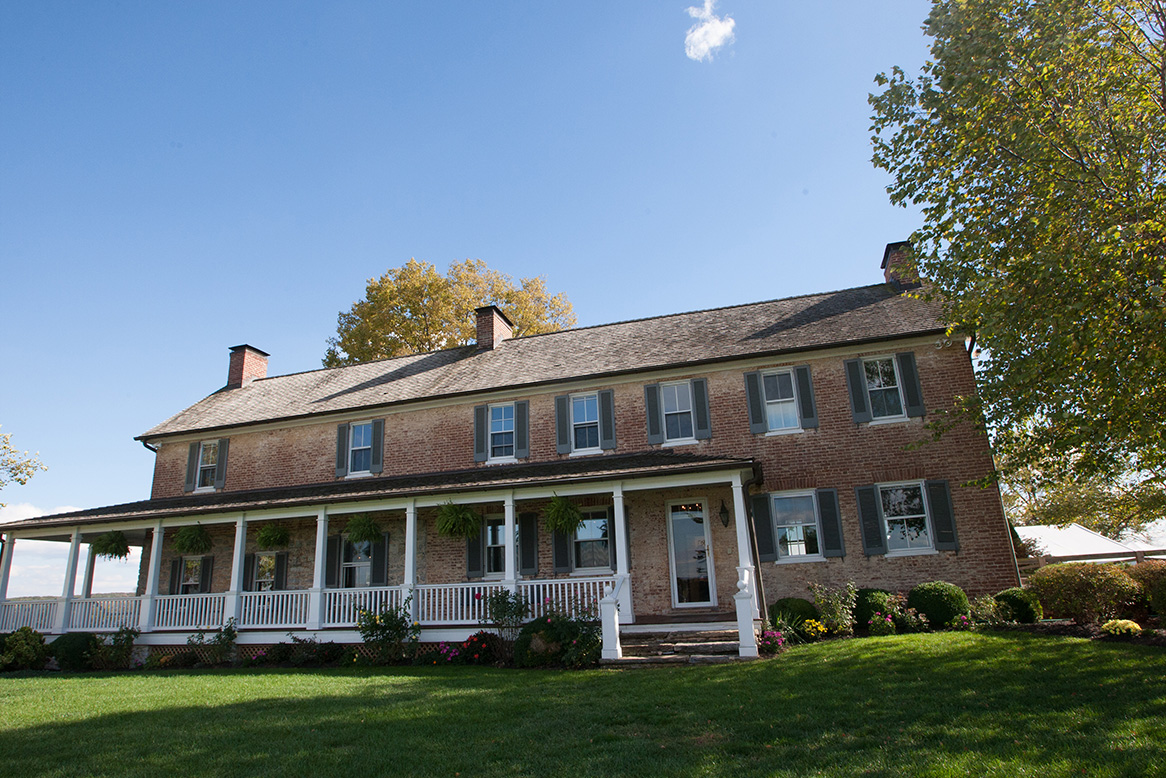 Walkers Overlook is a wedding venue in Frederick that affords couples the opportunity to host a wedding that boasts quaint country charm without sacrificing elegance. This site has been the scene of weddings in the region since 2012, and its unique offerings allow couples to personalize their wedding day as they so choose.
When you book this venue, your ceremony will take place in front of a sprawling walnut tree. Your guests can soak up the intimacy and beauty of your ceremony. After the ceremony is complete, guests are able to venture over to a private outdoor patio or a comfortable room inside the vintage Colonial home that is on the grounds for light refreshments. The receptions at this venue are located in an outdoor tent, which can be completely customized to meet the individual needs and preferences of the couple. As the tent can accommodate up to 275 guests, it is a popular choice among couples who plan to have a large, festive gathering.
Couples that are searching for a venue with a rustic yet chic vibe will love Walkers Overlook. With plenty of outdoor room to roam, there are many photographic opportunities that allow the wedding photographer to take advantage of the natural daylight. Whether you want playful images of you and your new spouse underneath the romantic walnut tree, or you want classic portraits in front of the timeless colonial home, you will get the photographs that you crave at a location that will make your wedding venue feel like a second home.
Dulany's Overlook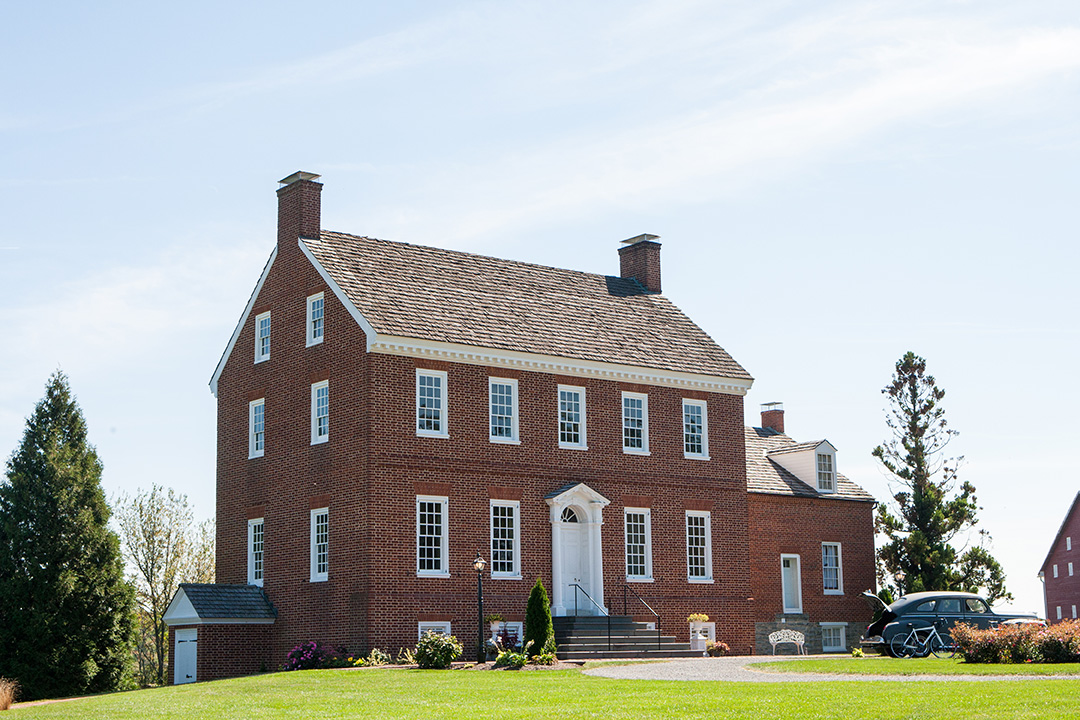 As the most recent addition to the Frederick County wedding venue scene, Dulany's Overlook is quickly earning a reputation as one of the most coveted wedding spots in the region. If you imagine your wedding day to have a touch of farmhouse flair with an abundance of sophistication than this is the venue for you.
Since 2016, Dulany's Overlook has offered couples the opportunity to be married on a spacious lawn that runs alongside a rose garden that looks like it emerged from a fairy tale, or in a whimsical wooded area that is perfect for those who prefer a natural feel on their wedding day. Those who book this venue can host their reception in a restored barn that offers two floors for a seamless event. The first floor is used for the cocktail hour, where guests can sip on their drinks and enjoy light refreshments in a rustic atmosphere. The second floor is used for the reception itself, where up to 200 guests can dine and dance.
Your wedding photographer will delight at the possibilities at this venue. Many couples love the fact that they can take classic, romantic portraits in the rose garden, while others love to escape the reception for an intimate sunset stroll during the golden hour of the evening. Regardless of your preference, this venue will allow you to have breathtaking photographers to cherish for the decades to come.
Springfield Manor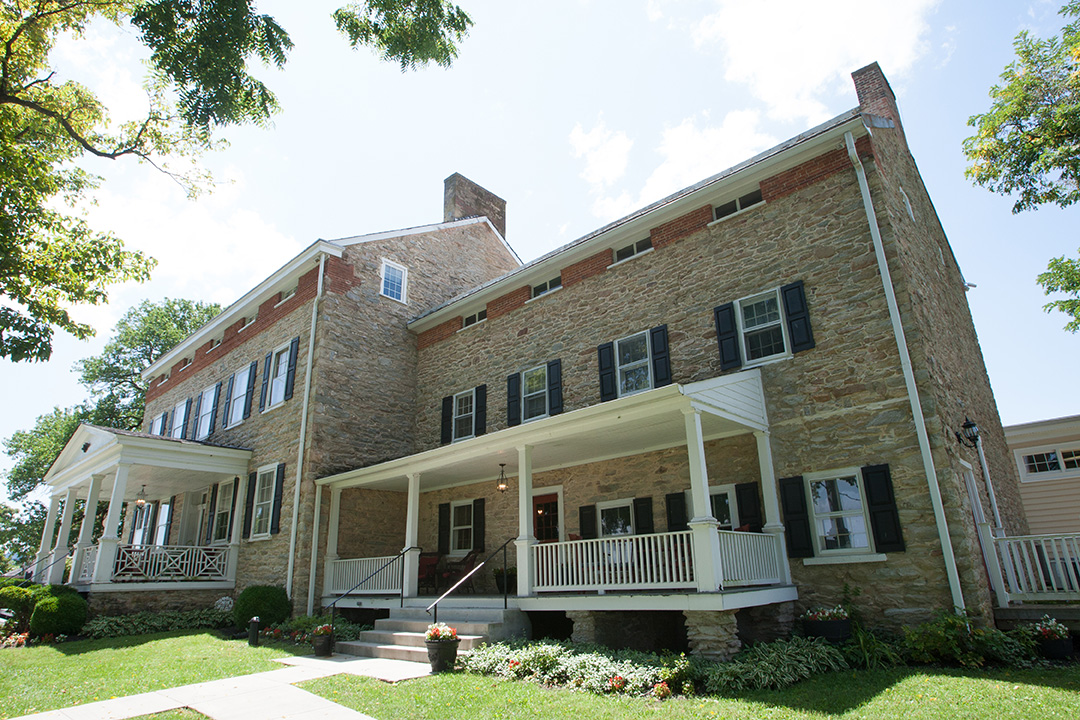 Often voted as one of the best wedding venues in Frederick, Springfield Manor provides couples with a grand space to host a timeless and traditional wedding. The stately manor on the grounds of the estate is an impressive place to host your guests on your wedding day. This location boasts a variety of indoor and outdoor options, allowing you to create a wedding day that flows naturally from the sunlight into the dim light of a romantic ballroom.
You can opt to host your wedding ceremony at an indoor or outdoor location. For many couples, the time of year dictates the type of wedding that they have at Springfield Manor. If you are getting married in the spring, you may prefer to set up your ceremony near the blossoming lavender fields, where the scent of romance and relaxation lingers in the air. In the fall, you might decide to select the vineyard location, as the grapes are ripening on the vines. Your reception can be hosted in an elegant ballroom or a rustic barn, depending on your own personal preferences.
With endless options for customization and plenty of photographic opportunities, this is a favorite venue among Frederick County couples. Those who are hoping to bring their dream wedding to life often set their sights on this location.
Stone Manor Country Club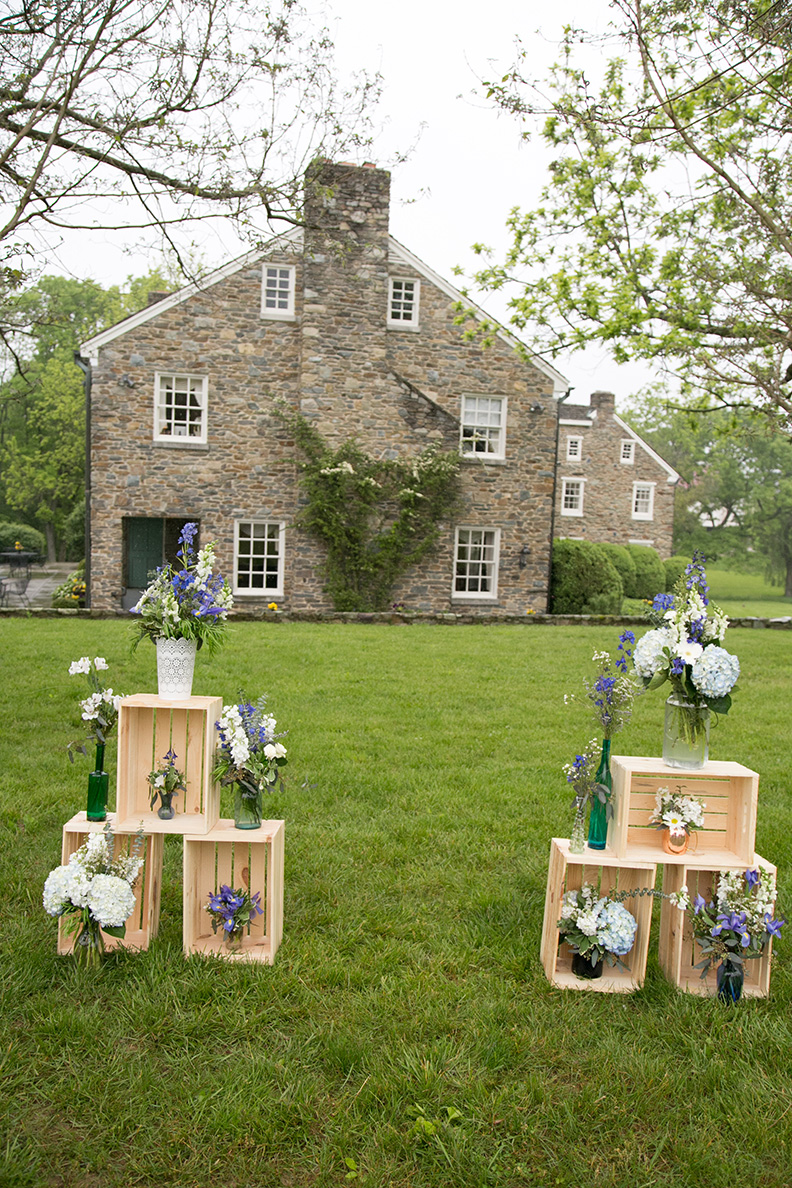 Couples who are looking for a wedding venue that pays homage to the past while looking forward to the future will delight at the possibilities that can be found at Stone Manor Country Club. This estate boasts 114 acres, upon which sits a stately 18th century home that is still filled with period furnishings and decor.
Many couples who book this wedding venue opt to have their ceremony outdoors on the lawn, where guests can enjoy the fresh air as they take in the wonder of the estate. The reception is then held in the grand ballroom, which was recently renovated to accommodate up to 300 people.
If you are getting married and wedding photographs are a top priority of yours, then this is a wonderful venue option. There are endless options for wedding portraits, from romantic shots underneath the gazebo and near the bridge to stunning portraits on the stone terraces. Every type of couple can find a space that feels right at this location.
Once you have selected a wedding venue in Frederick County, Maryland and set the date for your big day, the next vendor you will want to book is your wedding photographer. The best wedding photographers in the region often book up at least a year in advance, and sometimes two years in advance. It's important to choose a local wedding photographer who is familiar with the best wedding venues in Frederick County and throughout the entire Washington D.C. area.
An experienced wedding photographer will be able to provide you with image samples from the wedding venue that you have chosen. You need to see this work in order to feel confident about the photographer you have chosen. In addition, these samples can provide some inspiration for your own event. As every wedding is unique, your wedding photographer will work closely with you to provide you with personalized images that are an accurate reflection of your wedding day.
Complete the form to INSTANTLY view our prices & packages.