Baltimore Wedding Venues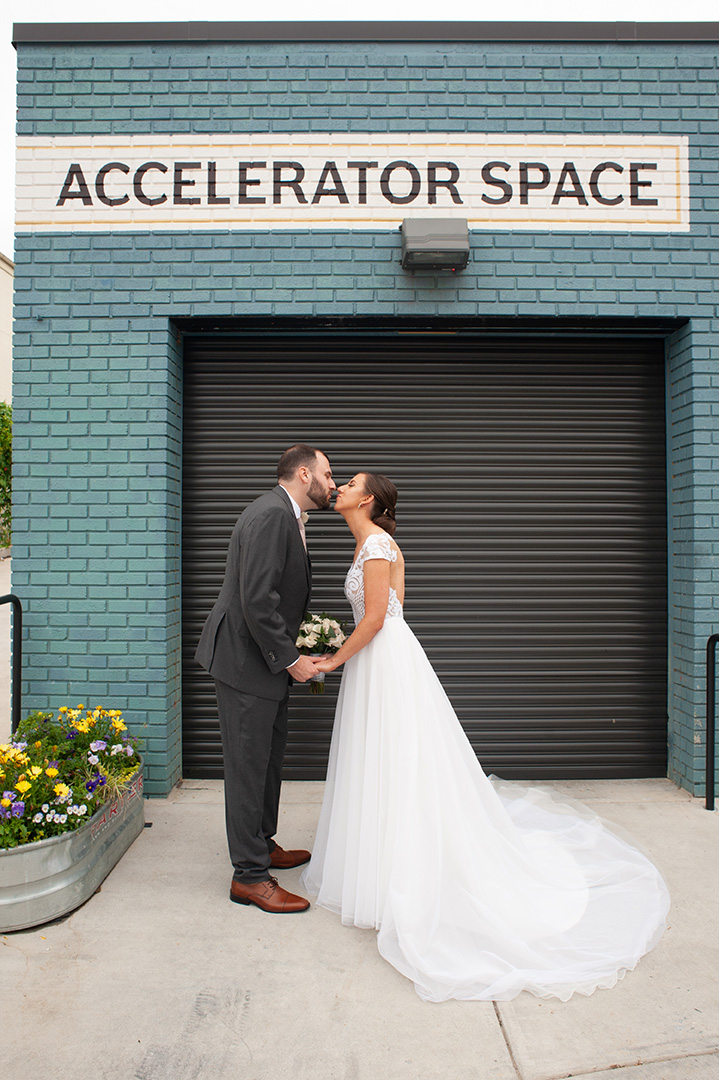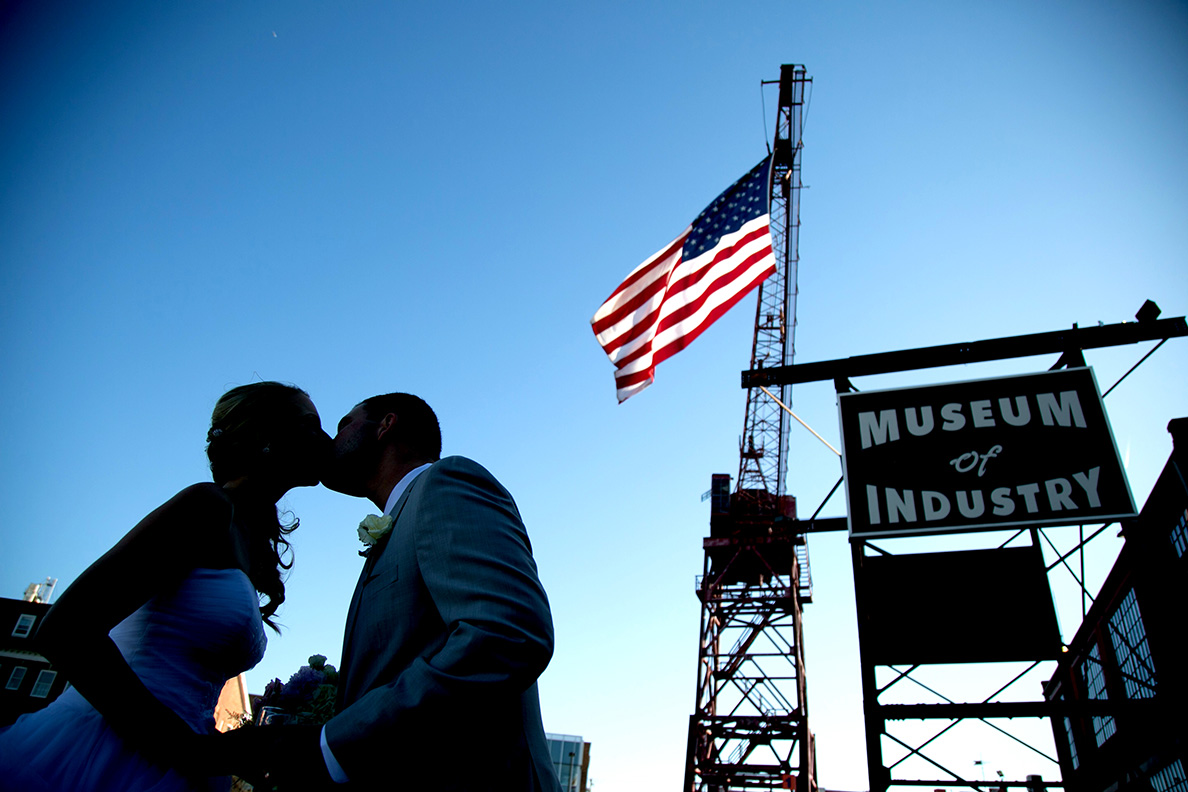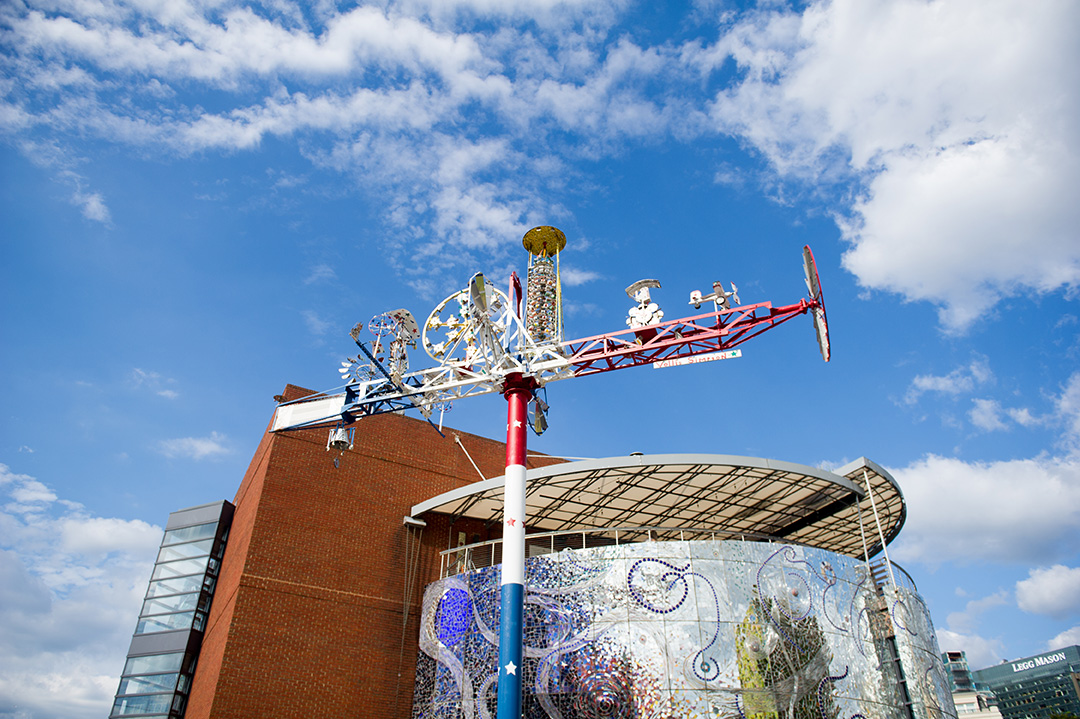 Baltimore has a rich and storied history, dating back to the early 18th century. Baltimore is a vibrant and thriving city with a rich culture, history, and gourmet dining. In addition, the city is home to various indoor wedding venues perfect for couples looking to celebrate their nuptials in style. Baltimore has a venue to suit every taste and budget, from historic mansions to waterfront hotels.
If you're looking for a wedding venue, consider one of Baltimore's many historic mansions for an ideal backdrop and spectacular views. The city is home to many grand old houses, which have been meticulously restored and offer a stunning setting for weddings and receptions. In addition, many of these mansions provide on-site catering and event planning, making them a convenient and hassle-free option for couples. And with local attractions like the Inner Harbor and Camden Yards, you'll find a venue that your guests will love.
If you're looking for a breathtaking setting for your wedding, look no further than downtown Baltimore. With its cobblestone streets and historic buildings, downtown Baltimore offers a unique and romantic setting for your big day. And with various restaurants, bars, and shops nearby, your guests will have plenty to do before and after the wedding. So whether you're looking for an intimate gathering or a large celebration, downtown Baltimore is the perfect place to tie the knot.
When it comes to wedding venues, Baltimore has a lot to offer. From historic mansions to waterfront hotels, various options suit your style and budget. And with so many wedding packages available, it's easy to find the perfect venue that includes everything you need to make your big day perfect.
If you're looking for a truly unique setting for your wedding, consider one of Baltimore's historic mansions. Many of these grand homes offer wedding packages that include the use of the grounds for your ceremony and reception. You'll also have access to various amenities, including on-site catering and event planning services. Best of all, your wedding will take place in a true one-of-a-kind setting.
For couples who want a more traditional wedding venue, Baltimore's waterfront hotels are a great option. With stunning views of the harbor and city skyline, these hotels offer a beautiful backdrop for your wedding day. In addition, most hotel wedding packages include the use of the ballroom or banquet hall for your reception and special rates for guest rooms. And with on-site catering and event planning services, you can be sure that everything will go off without a hitch.
Whether you're looking for a historic mansion or waterfront hotel, Baltimore has a wedding venue to suit your needs. With so many wedding packages available, you're sure to find one that fits your budget and style.
If you're looking for an unforgettable wedding venue in Baltimore, look no further than the city's many outdoor locations. From picturesque gardens to elegant estates, Baltimore offers a variety of settings to suit any wedding style. And with its mild climate, you can enjoy these beautiful venues year-round. Here are just a few of the many outdoor wedding venues Baltimore has to offer:
Outdoor Wedding Venues in Baltimore 
The Cloisters: Located on the north side of Baltimore, The Cloisters is a stately Italianate mansion that dates back to 1898. This unique venue features formal gardens, grand marble fireplaces, and ornate tapestries – all of which provide a stunning backdrop for your dream wedding.
Cylburn Arboretum: With over 200 acres of gardens and woodlands, Cylburn Arboretum is one of the largest parks in Baltimore. This gorgeous setting provides a serene and natural setting for outdoor wedding ceremonies or receptions. You and your guests can also enjoy exploring the park's many trails and gardens before or after the big event.
 Whatever your vision for your big day, you'll find the perfect outdoor wedding venue in Baltimore.
Baltimore Wedding Photography
The historic buildings and carefully manicured gardens provide a perfect backdrop for wedding photos. In addition, places like the Walters Art Museum and the Maryland Zoo offer unique photography opportunities on your wedding day. Several waterfront hotels in Baltimore provide stunning views of the city skyline, making them a fantastic backdrop for wedding portraits.
Outdoor & Indoor Wedding Venues
Baltimore City has some of the best wedding venues with many great outdoor & indoor wedding options. From historical sites to beautifully landscaped parks. One popular choice is the Belvedere Hotel. The hotel offers a variety of spaces for your wedding ceremony or reception, including a secluded garden terrace and a rooftop deck with sweeping views of the city. Another popular option is Druid Hill Park, which features rolling hills, manicured gardens, and a scenic lake. The park also has several event spaces that can be rented for weddings, including an outdoor pavilion and a historic mansion. Whatever your vision for your big day, you're sure to find the perfect setting in Baltimore.
Wedding Venues in Baltimore
Your wedding day is a day you'll want to remember for the rest of your life, so choosing a wedding reception venue that's extra special (not to mention breathtakingly beautiful) makes sense. If you plan on tying the knot in the Baltimore area, you've got some fantastic options to choose from, and these three Baltimore wedding venues top the list. All three offer plenty of space for formal and informal receptions, but let's be honest: Space for guests is just one part of the equation when it comes to your wedding reception. The most critical factors for creating a truly memorable experience are atmosphere and ambiance. Here's how these three extraordinary locales help couples celebrate Baltimore weddings uniquely and unforgettably.
Accelerator Space
The Accelerator Space offers that perfect mix of historic-industrial charm and sweeping, open spaces that can take your reception from "nice" to "spectacular." Located near the city's famed Belvedere Square, the Accelerator Space provides easy access for guests and wedding party members. That's a nice feature, but there wouldn't be much reason to recommend it if that's all the space had to offer. Fortunately, convenience is just the icing on the cake. As it turns out, this space has a lot of history behind it — and its unique architecture proves it.
The Accelerator Space was a successful auto dealership in its former life, providing city residents of the early 1900s with new-fangled "horseless carriages." Although a century has passed since the first cars rolled in (and out) of the dealership, the building itself has retained its original charm and eye-catching details, like high ceilings and exposed brick, highlighted by restored and refinished wood floors, a huge skylight, and a warming gas fireplace for added coziness.
The Accelerator Space offers interior and exterior spaces, including the spacious, 1,600-ft2 main room that can accommodate up to 275 guests for a seated dinner and 375 guests for cocktails. In addition, a smaller, newly remodeled space called the Den can be added if you need more space.
For smaller receptions, the private rooftop patio offers bistro lighting in an intimate, outdoor space for up to 65 seated dinner guests and up to 100 guests for cocktails. The Accelerator Space also provides free parking, with a valet option if you like, and the on-site staff is available to help you plan your big day. In addition, the one-of-a-kind architecture offers unique opportunities for your wedding photographs, not to mention a beautiful space for celebrating. 
Baltimore Museum of Industry
Baltimore isn't known as "Charm City" for nothing. One look at Inner Harbor, and you can see what draws so many couples to this part of the city when they're looking for just the right venue for their wedding reception. The Baltimore Museum of Industry capitalizes on all the beauty the Inner Harbor offers, with its sweeping vistas of sparkling water and the city's historic waterfront.
But the harbor isn't the only magnetic element the museum has to offer couples and their wedding guests. Like the Accelerator Space locale, the museum has a rich history of its own — one deeply entwined with the water and Baltimore's commercial and industrial past. Founded in 1977 as part of a historic preservation project, the museum is housed in a converted oyster cannery dating back to the 1860s. The entire campus spans five acres, with plenty of indoor and outdoor spaces to dine, dance, and celebrate. And it's also got indoor and outdoor reception areas, so you can take your pick — or mix it up.
To soak up the ambiance of Baltimore's industrial past, the historic cannery building offers a floor-to-ceiling wall of windows with stunning views of the Inner Harbor. The Alonso G. Decker Gallery has space for 300 guests for a seated dinner or 250 guests for dinner, dancing, and buffet service. More wedding guests? The space can accommodate up to 500 for cocktail receptions. The brick terrace stretches along the waterfront, allowing plenty of space to mix and mingle (not to mention some beautiful photo opportunities). The gallery is open for evening wedding receptions from 6 p.m. until midnight.
If outdoors is more to your liking, the museum's waterfront pavilion is ideal for formal and casual wedding receptions. There's room for 300 seated guests and more for cocktail receptions. The roofed pavilion has clear sides to offer protection during mildly inclement weather, and as the gallery, it's also available from 6 p.m. until midnight.
More perks: Located smack-dab in the middle of the Inner Harbor neighborhood, the BMI is super convenient for guests who might be driving in, and there are plenty of hotels in the area for anyone who wants to stay over. Plus, there's free parking on site, and they can provide you with a list of approved caterers to make wedding planning easier.
The American Visionary Art Museum
A unique wedding venue is The AVAM proves you don't have to travel to Washington, D.C., to find a beautiful artistic space to host your wedding reception. Dedicated to preserving and celebrating America's outsider artists, the museum has the unique distinction of being named the country's national museum for self-taught art. (That's not a made-up title; Congress bestowed it.) And it's not just the works of art that are unique. The building has won numerous design awards for its distinctive architecture, and renowned artist David Hess designed the sweeping central spiral stairway, ornamental railings, and benches.
The museum and sculpture garden sprawl over more than an acre at the southern end of Baltimore's Inner Harbor at the base of the city's historic Federal Hill neighborhood, incorporating a restored whiskey warehouse and the innovative main museum facilities. For your wedding reception, there are two spaces to choose from: The main building with access to current exhibits (and that grand staircase mentioned earlier) provides ample room for cocktails, dinner, and dancing for 150 guests or more, while the sculpture barn and wildflower sculpture garden can accommodate up to 125 guests for a seated dinner and dancing or up to 250 for a cocktail reception. Big wedding? Rent them both! The convenient location is easy to access by car, foot, and even water taxi (talk about dramatic entrances!).