Frederick Wedding Venues : A Guide to the Top Wedding Venues in the Frederick, Maryland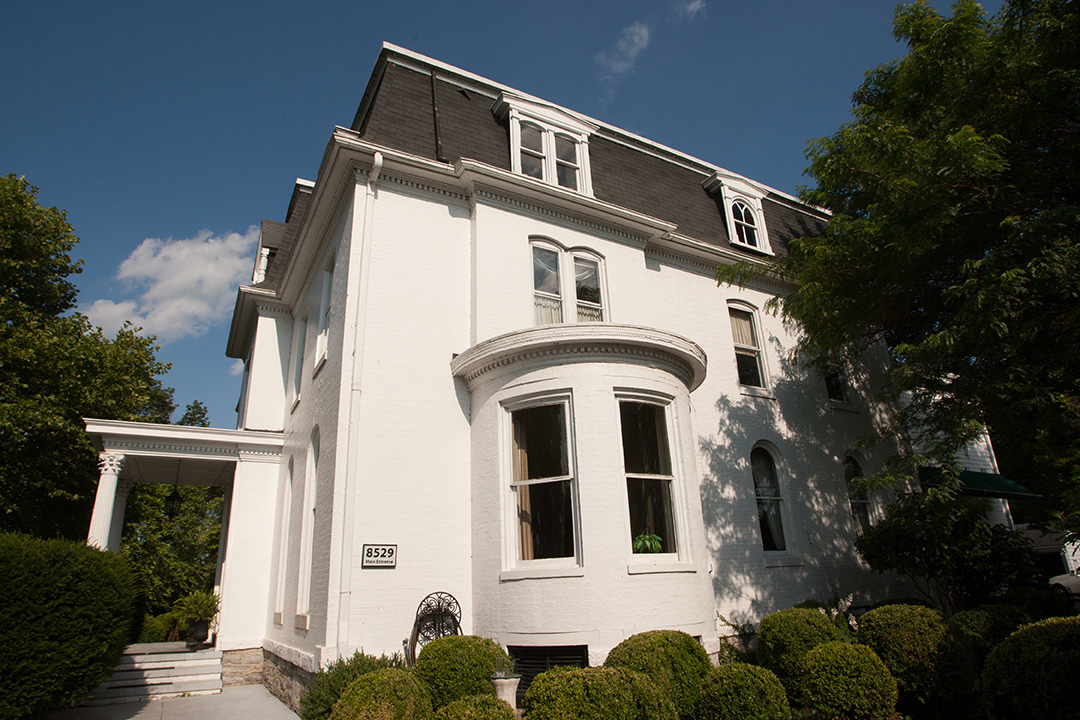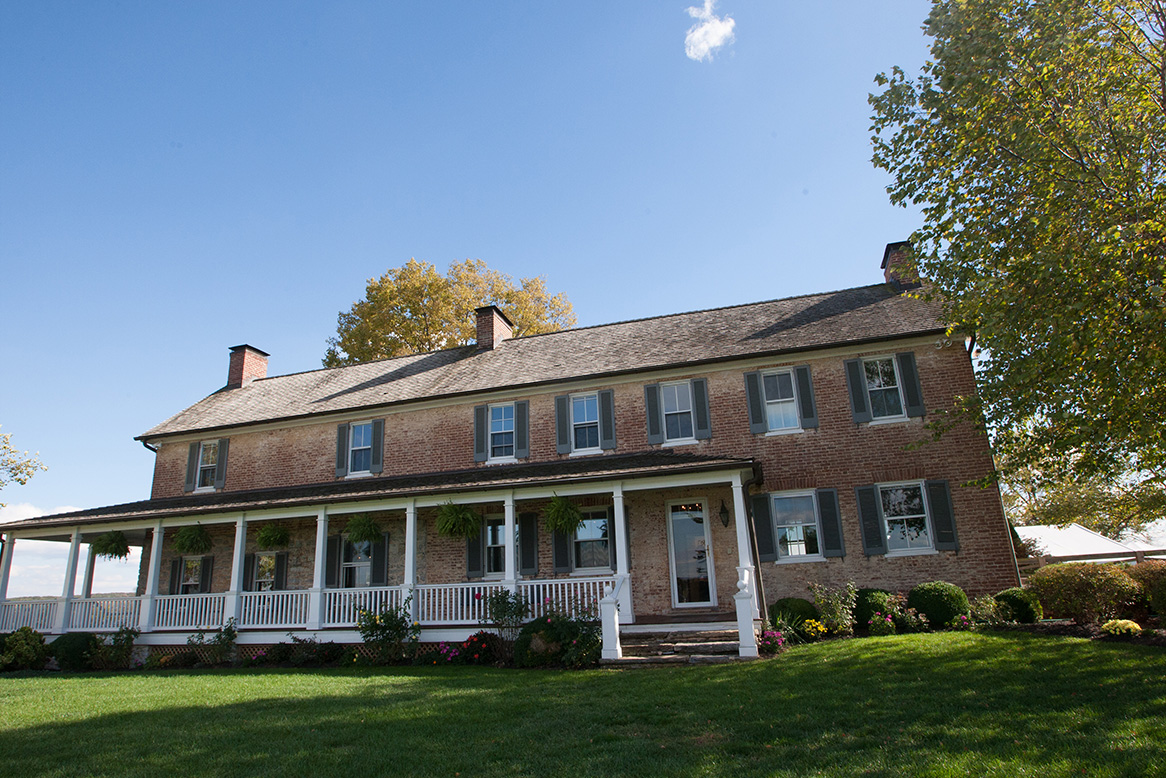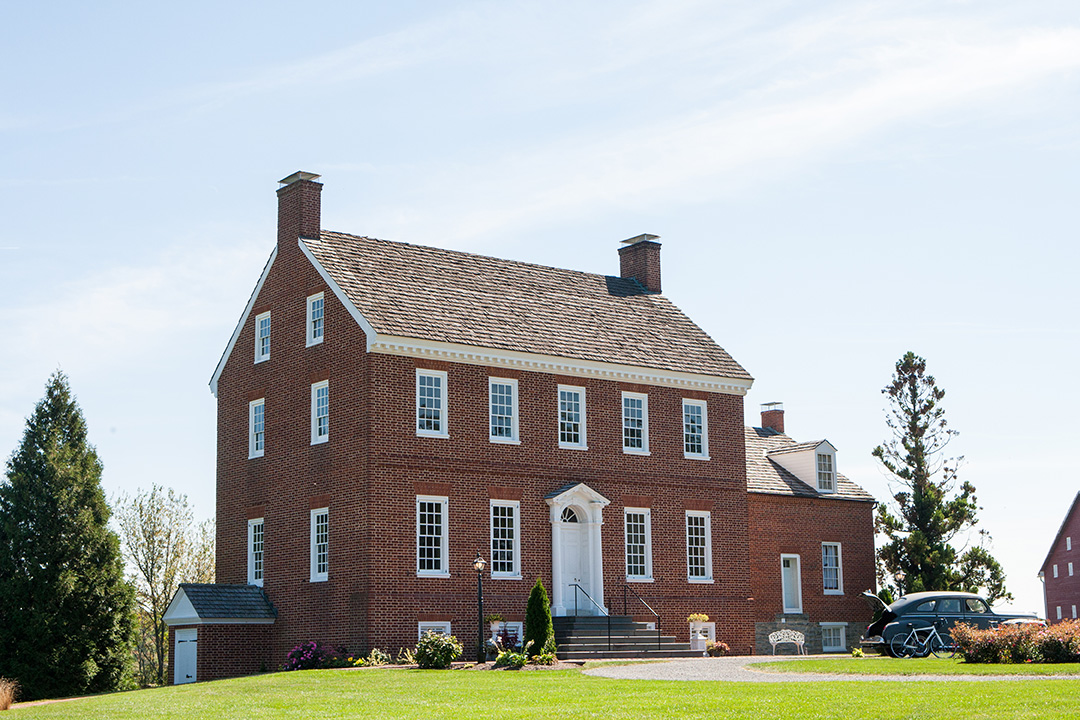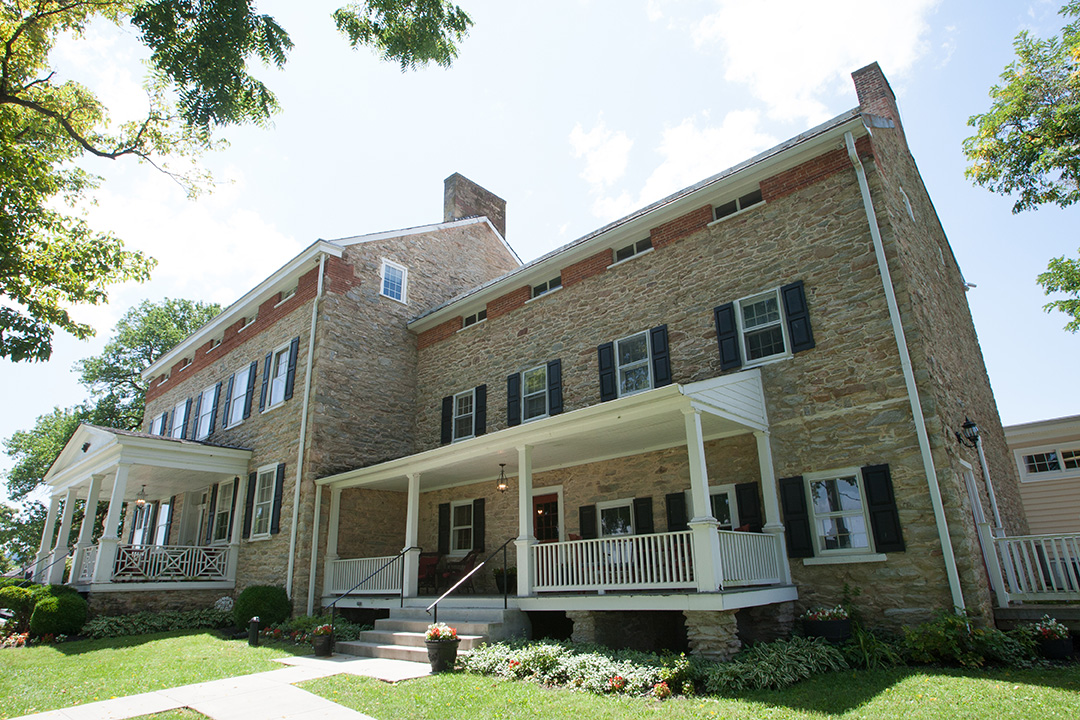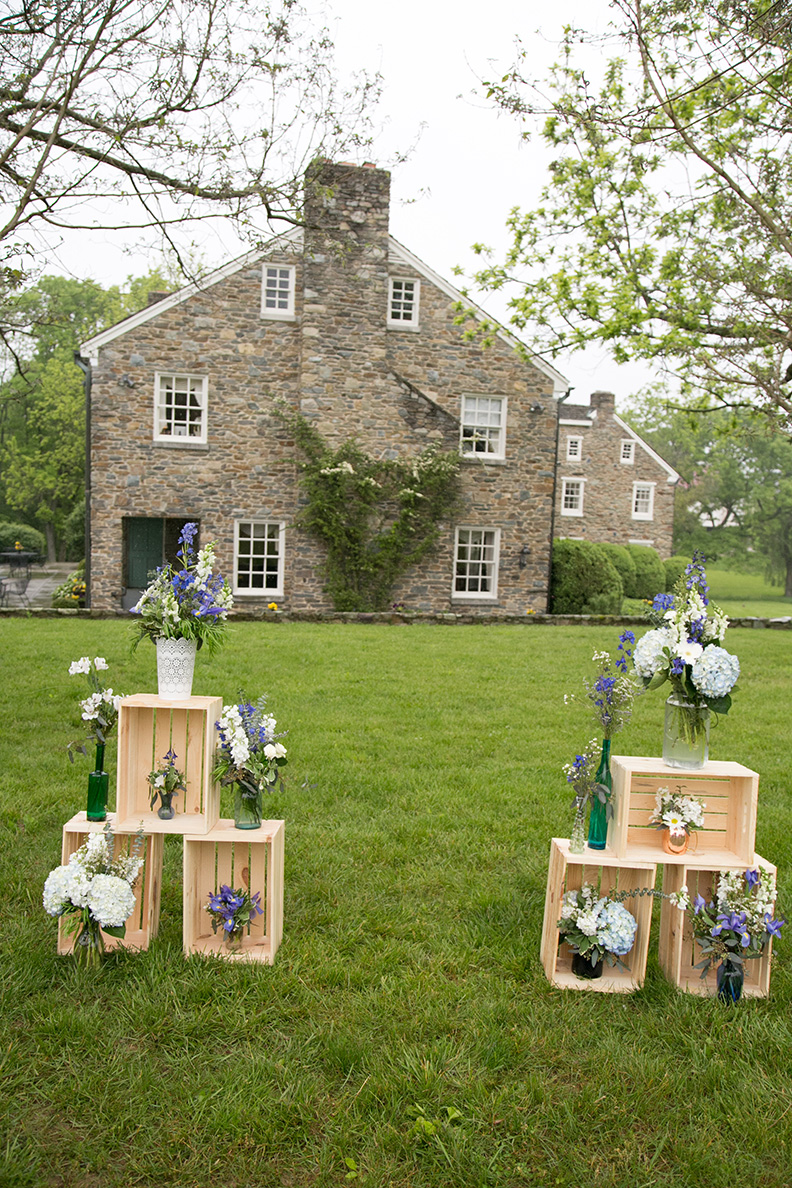 Frederick Wedding Venues
Frederick is a thriving city with over 65,000 people. Downtown Frederick is home to many historical sites, beautiful parks, and unique shops and restaurants. Frederick is also a popular destination for dream weddings and honeymoons. There are a variety of wedding venues to choose from, depending on your budget and style.
After the initial burst of chaotic happiness that follows a proposal, you and your future spouse have to begin the hard work of planning a wedding. The planning process can be a dream come true, but it also can be a bit overwhelming as you begin to mull your options. In many cases, the first significant decision you will make is choosing a wedding venue.
The beautiful historic city is a short drive from Washington D.C metro area, parts of Virginia, and Baltimore. Frederick has something to offer every bride and groom and their guests, from ceremonies held in charming old churches to receptions in grand ballrooms, barns, and mansion homes. In addition, the city is home to several vineyards and farms, making it the perfect place for a rustic-themed wedding. Whether planning an intimate gathering or a lavish affair, Frederick has the event spaces and wedding venues for your special day. Maryland may be best known for its seafood, but its culinary scene offers much more. Frederick is home to several wedding venues that showcase the best of what the state has to offer, from locally sourced spirits to craft beer.
 In recent years, Frederick has become a popular destination for wine lovers, as it is home to several wineries and vineyards. In addition, Patrick Street is one of the city's most popular tourist attractions; it is lined with historic buildings, shops, and restaurants.
Factors to consider when choosing a wedding venue in frederick, md
When choosing a wedding venue in Frederick, MD, there are several factors to consider:
Budget: Determine how much you can afford to spend on the venue and ensure you stick to it.

Location: Choose a location that is easily accessible for your guests, preferably with ample parking and public transportation options.

Capacity: Ensure that the venue has enough space to accommodate all your guests comfortably, with room for a dance floor, DJ or band, and any other activities you have planned.

Style and ambiance: Choose a venue that reflects your style and the vibe you want to create for your wedding, whether rustic, classic, modern, or something else.

Catering and bar options: Find out what catering and bar options the venue offers and whether they allow outside vendors.

Availability: Make sure the venue is available on your preferred date and time.

Amenities: Look for a venue with amenities like a bridal suite, dressing rooms, and adequate restroom facilities.

Flexibility: Find out if the venue has any restrictions or limitations on decor, music, or other aspects of your wedding day, and make sure they align with your plans.

Weather: Consider the time of year and the likelihood of inclement weather. Choose a venue with indoor and outdoor options or contingency plans in case of rain or other weather conditions.

Reviews and referrals: Research the venue online and read reviews from other couples who have gotten married there. You can also ask for referrals from friends or family members who have had a positive experience with a particular venue.
Tips for selecting the perfect Frederick Wedding Venue
Here are some additional tips for selecting the perfect wedding venue in Frederick, Maryland:
Start your search early: Wedding venues can book up quickly, especially during peak season. So, start your search as early as possible to increase your chances of finding the perfect venue.

Determine your priorities: List your must-haves, nice-to-haves, and deal breakers for your wedding venue. This will help you narrow your search and focus on what's most important to you.

Visit the venue in person: Pictures and virtual tours can only tell you so much. To get a real sense of the venue, schedule a visit and take a visit in person. This will give you a better idea of the space's size, layout, and overall ambiance.

Ask about the availability of the venue: Find out if the venue is available on your preferred wedding date and time. Also, consider the availability of the venue during your preferred season.

Consider the number of guests: Make sure the venue can accommodate the number of guests you plan to invite. Choosing a venue that is the right size for your guest list is important so that everyone can be comfortable.

Understand the venue's policies: Before booking the venue, make sure you understand their policies regarding things like vendor restrictions, alcohol policies, and curfew times.

Consider the location: Choose a conveniently located venue for you and your guests. It's also important to consider parking availability and nearby hotels if guests travel from town.

Budget: Make sure you clearly understand the venue's costs and any additional fees associated with booking the space. Also, consider the costs of additional services, such as catering and decor.

Read reviews: Research the venue online and read reviews from other couples who have gotten married there. This will give you a better idea of the venue's quality and overall experience.

Trust your instincts: Choose a venue that feels right to you. If you feel good about a particular venue, trust your instincts and book it.
Rustic Wedding In Frederick
Frederick is the place to be if you're looking for rustic charm, rolling hills, and breathtaking views. You're sure to find the perfect location with various venues. In addition, there's an event venue for all your celebrations, from historic buildings to lush gardens and rustic wedding venues. Planning a wedding can be a lot of work, but it's also a lot of fun. One of the best parts is choosing the perfect venue. There are several beautiful wedding venues if you're getting married in Frederick.
The scenic countryside around Frederick makes for some stunning wedding photos. These picturesque backdrops will make your wedding photos genuinely unforgettable.
Fortunately, couples living in Washington D.C., Maryland, or Northern Virginia have many unique options in Frederick County, Maryland. The wedding venues in Frederick, MD, are sophisticated and elegant. In addition, many of these venues offer packages that can be customized to meet the needs of all couples, regardless of their budget or personal sense of style.
Ceresville Mansion
Upon entering the mansion, couples and their guests are greeted by a world steeped in timeless elegance. The mansion's grand rooms, tall columns, polished hardwood floors, ornate fireplaces, and period-appropriate decor are a photographer's dream. Each room tells its own story, allowing for unique and captivating wedding photographs that echo the charm of yesteryears.
Yet, it's not just the interior that promises beautiful memories. The mansion's gardens are an oasis of natural beauty, where manicured lawns meet flourishing flora, an ornate pergola, and a serene reflecting pool. Against this backdrop, the Catoctin Mountain range stretches out, offering a breathtaking panorama that adds a touch of grandeur to your outdoor ceremony photos.
When the sun sets, the reception in the Grand Ballroom unfolds a world of elegance. Crystal chandeliers cast a warm glow over the celebrations, and large windows offer a view of the starlit estate outside. It can accommodate up to 200 guests, providing ample space for memorable group shots and intimate, candid moments.
Walkers Overlook
Walkers Overlook is a wedding venue in Frederick that allows couples to host a wedding that boasts quaint country charm without sacrificing elegance. This site has been the scene of marriages in the region since 2012, and its unique offerings allow couples to personalize their wedding day.
When you book this venue, your ceremony will be in front of a sprawling walnut tree. Your guests can soak up the intimacy and beauty of your ceremony. After the ceremony, guests can venture over to a private outdoor patio or a comfortable room inside the vintage Colonial home on the grounds for light refreshments. The receptions at this venue are located in an outdoor tent, which can be completely customized to meet the individual needs and preferences of the couple. As the tent can accommodate up to 275 guests, it is a popular choice among couples who plan to have a large, festive gathering.
Couples searching for a venue with a rustic yet chic vibe will love Walkers Overlook. With plenty of outdoor room to roam, many photographic opportunities allow the wedding photographer to take advantage of the natural daylight. So whether you want playful images of you and your new spouse underneath the romantic walnut tree, or classic portraits in front of the timeless colonial home, you will get the photographs you crave at a location that will make your wedding venue feel like a second home.
Dulany's Overlook
As the most recent addition to the Frederick County wedding venue scene, Dulany's Overlook is quickly earning a reputation as one of the most coveted wedding spots in the region if you imagine your wedding day to have a touch of farmhouse flair with an abundance of sophistication than this is the venue for you.
Since 2016, Dulany's Overlook has offered couples the opportunity to be married on a spacious lawn that runs alongside a rose garden that looks like it emerged from a fairy tale or in a whimsical wooded area perfect for those who prefer a natural feel on their wedding day. Those who book this venue can host their reception in a restored barn that offers two floors for a seamless event. The first floor is used for cocktail hour, where guests can sip their drinks and enjoy light refreshments in a rustic atmosphere. The second floor is used for the reception, where up to 200 guests can dine and dance.
Your wedding photographer will delight at the possibilities at this venue. So many couples love that they can take classic, romantic portraits in the rose garden, while others love to escape the reception for an intimate sunset stroll during the golden hour of the evening. Regardless of your preference, this venue will allow you to have breathtaking photographers to cherish for decades to come.
Springfield Manor
Often voted as one of the best wedding venues in Frederick, Springfield Manor provides couples with a great space to host a timeless and traditional wedding. The stately manor on the estate grounds is a fantastic place to host guests on your wedding day. This location boasts a variety of indoor and outdoor options, allowing you to create a wedding day that flows naturally from the sunlight into the dim light of a romantic ballroom.
You can opt to host your wedding ceremony indoors or outdoors. For many couples, the time of year dictates the type of wedding at Springfield Manor. For example, if you are getting married in the spring, you may prefer to set up your ceremony near the blossoming lavender and peaceful fields, where the scent of romance and relaxation lingers. On the other hand, you might choose the vineyard location in the fall, as the grapes ripen on the vines. Your reception can be hosted in an elegant ballroom or a rustic barn, depending on your preferences.
With endless options for customization and plenty of photographic opportunities, this is a favorite venue among Frederick County couples. In addition, those hoping to bring their dream wedding to life often set their sights on this location.
Stone Manor Country Club
Couples looking for a Maryland wedding venue that pays homage to the past while looking forward to the future will delight in the possibilities found at Stone Manor Country Club. This estate boasts 114 acres, upon which sits a stately 18th-century home still filled with period furnishings and decor.
Many couples who book this wedding venue opt to have their ceremony outdoors on the lawn, where guests can enjoy the fresh air as they take in the wonder of the estate. The reception is then held in the grand ballroom, which was renovated to accommodate 300 people.
If you are getting married and wedding photographs are a top priority, this is a beautiful venue option. There are endless options for wedding portraits, from romantic shots underneath the gazebo and near the bridge to stunning portraits on the stone terraces. Every type of couple can find a space that feels right at this location.
Once you have selected a wedding venue in Frederick, MD, and set a date for your big day, the next vendor you will want to book is your wedding photographer. The best wedding photographers in the region often book up at least a year and sometimes two years in advance. Therefore, it's essential to choose a local wedding photographer familiar with the best wedding venues in Frederick, MD, and throughout the entire Washington D.C. area.
An experienced wedding photographer will be able to provide you with image samples from the wedding venue that you have chosen. It would help if you saw this work to feel confident about your selected photographer. In addition, these samples can provide some inspiration for your event. As every wedding is unique, your photographer will work closely with you to offer personalized images that accurately reflect your wedding day.
Caboose Farm
Nestled in the lush embrace of Maryland's idyllic countryside, Caboose Farm is a distinctive wedding venue that offers a seamless blend of rustic charm and modern sophistication. The venue boasts 200 sprawling acres of scenic farmland, providing an enchanting backdrop of rolling hills, mature trees, and serene lakes that add a touch of natural elegance to any wedding ceremony or reception. From a quaint, refurbished caboose that lends its name to the farm to the stunning barn and outdoor spaces, this venue provides an array of picture-perfect spots that promise unforgettable memories.
Caboose Farm is more than just a beautiful landscape; it's an immersive experience designed to create a personalized, intimate atmosphere for your special day. With multiple event spaces and onsite accommodations for up to 50 guests, it's perfect for couples desiring a destination wedding without venturing too far from home. The team at Caboose Farm prides itself on its warm hospitality, offering full-service wedding packages that include everything from catering to décor, ensuring every detail is meticulously handled. Every corner of Caboose Farm radiates an understated elegance, making it an ideal venue for couples seeking a unique and charming setting for their wedding.
Morningside Inn 
Morningside Inn, located on the serene outskirts of Frederick, Maryland, is a charming wedding venue that beautifully encapsulates rustic elegance and the grandeur of nature. Surrounded by 300 acres of rolling meadows and lush woodlands, it offers an idyllic countryside setting for a truly unforgettable wedding.
When you arrive at Morningside Inn, the first thing that catches your attention is its warm, inviting facade. The building's natural stone and wooden exterior blend seamlessly into the surrounding landscape, hinting at the rustic elegance that lies within. The interior maintains this rustic charm, with exposed wood beams, stone fireplaces, and large windows that flood the space with natural light, creating a cozy and grand atmosphere.
One of the most attractive features of Morningside Inn is its outdoor ceremony site. Picture exchanging vows on a sweeping lawn, under a flower-adorned pergola, with panoramic views of the meadows, ponds, and the majestic Catoctin Mountains in the distance. It's a setting that's straight out of a fairytale and provides unparalleled photo opportunities. From the golden glow of sunset over the meadows to the reflection of the newlyweds in the pond, the landscape paints a romantic picture for your wedding photography.
As for the reception, the pavilion-style banquet room at Morningside Inn is a sight to behold. With its soaring ceilings, natural wood accents, and expansive windows, it offers breathtaking views of the pastoral landscape, immersing your guests in the beauty of the countryside. It also features a spacious dance floor where you can celebrate into the night.
Moreover, the property boasts several quaint features, like a charming bridge over a small creek and an old-fashioned red barn. These unique spots offer further diverse backdrops for capturing beautiful wedding photographs.
Morningside Inn is more than just a wedding venue; it's a picturesque escape where rustic charm meets the elegance of nature. From the charming interiors to the breathtaking outdoor setting, every aspect of the venue offers a unique canvas for your wedding photography, ensuring that your wedding day is beautifully preserved in images you'll cherish forever.
Holly Hills Country Club
Holly Hills Country Club, located in the picturesque Frederick, Maryland, offers a serene and elegant backdrop for a truly memorable wedding. Nestled amidst lush greenery and rolling landscapes, it's an oasis of natural beauty, matched only by its top-tier amenities and sophisticated charm. 
The moment you enter the club, the grandeur of its Colonial-style clubhouse sets the tone for a distinguished event. Its polished wood accents and tasteful decor provide a welcoming ambiance and several beautiful settings for stunning wedding photographs.
Perhaps the jewel of the Holly Hills Country Club as a wedding venue is its magnificent outdoor ceremony site. Imagine exchanging vows on a verdant lawn overlooking a tranquil pond, the gently rolling hills of the golf course in the background. This setting provides a romantic atmosphere and unparalleled photo opportunities, capturing the essence of your special day against nature's splendid canvas.
The club's elegant ballroom is a setting par excellence for your reception. Capable of accommodating up to 200 guests, this space is characterized by large, floor-to-ceiling windows that provide:
Panoramic views of the picturesque grounds.

A large dance floor for memorable festivities.

A neutral palette that can easily be customized to match your wedding theme.
The club also features an intimate cocktail lounge and an expansive outdoor patio area, perfect for cocktail hour or for guests to relax and enjoy the scenery between events.
Holly Hills Country Club offers a harmonious blend of natural beauty and refined elegance. It's not just a wedding venue but a place where your wedding dreams can come to life amidst rolling landscapes, stylish interiors, and stunning views, making it an idyllic location for a wedding in Frederick.
Prosperity Mansion
Prosperity Mansion in Frederick, Maryland, is a stunning wedding venue that seamlessly combines historical charm with the breathtaking beauty of the surrounding countryside. Dating back to the 18th century, this property offers 19 acres of landscaped grounds and meticulously preserved architectural details, making it an enchanting setting for a truly memorable wedding.
The first thing that strikes you about Prosperity Mansion is its impressive Colonial-era mansion. With its white facades, tall windows, and carefully maintained period features, it radiates a timeless charm. The mansion's interior continues this historical elegance with ornate fireplaces, high ceilings, and classic furnishings that offer an authentic glimpse into the past. These settings offer distinctive backdrops for wedding photographs, capturing intimate moments amidst timeless elegance.
But it's not just the mansion that sets this venue apart. Prosperity Mansion boasts enchanting gardens that provide a stunning outdoor ceremony site. Imagine walking down a flower-lined aisle with the sounds of nature as your symphony and a historical mansion as your backdrop. The garden offers countless beautiful features, such as ornamental trees, vibrant flower beds, and vintage garden decor, making it a dream location for wedding photographers to capture magical moments.
For the reception, Prosperity Mansion offers a romantic and rustic outdoor pavilion. Nestled amidst the trees, this open-air space can be beautifully lit with fairy lights, creating a magical atmosphere as the stars emerge. The neutral palette of the pavilion also allows for easy customization to suit any wedding theme. As a backdrop for photos, it paints a picture of warmth, joy, and celebration.
The venue also features unique elements like a vintage swing under an ancient tree, a charming koi pond, and even an antique carriage – all of which serve as perfect photography props. These unique spots around the property offer further opportunities for creative, memorable wedding photos.
In essence, Prosperity Mansion is more than just a wedding venue. It's a historical treasure trove nestled in the heart of nature's beauty, offering an array of picturesque settings for your wedding day and photography. From the grandeur of the mansion to the charm of the gardens and the rustic elegance of the pavilion, every corner promises to be a beautiful frame in the story of your special day.
Delaplaine Arts Center
Located in the heart of historic downtown Frederick, Maryland, the Delaplaine Arts Center offers a unique, art-infused setting for weddings. As an avant-garde wedding venue, it seamlessly marries historical allure with contemporary style, situated within a beautifully repurposed, 100-year-old Mountain City Mill. With its gallery-like ambiance, the venue provides a vibrant backdrop of ever-changing artworks, making each event held there a singular, one-of-a-kind experience. Its expansive, sunlit rooms with high ceilings and sleek wooden floors provide a versatile canvas to create your dream wedding, while the towering windows afford panoramic views of Carroll Creek.
The Delaplaine Arts Center's crown jewel is the stunning Pavillon, an elegant, glass-encased hall that boasts magnificent views of the surrounding landscape. Its sleek architecture, combined with the picturesque scenery of Carroll Creek Park, sets the tone for a memorable and intimate celebration. Additionally, the venue offers various spaces like the Community Art Gallery and the Gardiner Hall, each offering its unique charm and aesthetic.
Couples have the unique opportunity to tie the knot amidst inspiring art installations with the Delaplaine Arts Center, adding a sophisticated cultural touch to their celebration. Along with its unmatched ambiance, the venue offers an array of wedding services, including event planning assistance and an extensive list of preferred vendors, ensuring every detail of your day is expertly coordinated. Whether planning an intimate ceremony or a grand reception, the Delaplaine Arts Center is a distinctive, artful stage for beginning your journey as a married couple.
Tenth Ward Distilling Company
Situated in the heart of historic downtown Frederick, Maryland, the Tenth Ward Distilling Company offers a unique and intriguing setting for weddings that break away from the conventional. As a craft distillery, this venue infuses a dash of industrial chic into your special day with its exposed brick walls, wooden barrel accents, and rustic metalwork. Its working distillery setting offers an authentic, raw aesthetic, lending an air of unconventional elegance that makes every event there a unique experience.
Tenth Ward Distilling Company's Barrel Room is the primary event space, a captivating environment filled with aging whiskey barrels that emanate an intoxicating yet romantic charm. The room's blend of rustic wood elements, warm lighting, and industrial finishes create a space that is both intimate and grand. The Cocktail Lab, another remarkable space, provides guests with an engaging, interactive experience with a backdrop of the distillery's operations that adds intrigue and sophistication.
This venue's charm extends beyond its physical attributes. Its in-house event coordination services and ability to craft custom cocktail menus with its home-distilled spirits ensure that every aspect of the wedding is a personalized and hassle-free experience. Whether hosting a cozy, intimate gathering or a lively, large-scale celebration, the Tenth Ward Distilling Company presents an intriguingly different and memorable backdrop for your wedding day.
Glen Ellen Farm
Glen Ellen Farm offers a serene and captivating wedding venue in the heart of Maryland's picturesque countryside. Its 30 acres of lush landscapes, with pristine pastures, peaceful woodlands, and a sparkling natural pond, create a fairytale setting for ceremonies and receptions. The venue's rustic charm is epitomized by its historic manor house, dating back to 1850, which lends an air of timeless elegance and makes every event a unique homage to the past.
The centerpiece of Glen Ellen Farm is its majestic, open-air pavilion. Overlooking the tranquil pond and enhanced by a stone fireplace, this space offers an enchanting setting for a romantic outdoor wedding, regardless of the season. The carefully manicured gardens surrounding the pavilion offer ample opportunities for unforgettable photos, while the serene waterfall and island, accessible by a quaint footbridge, add a touch of whimsical charm to your celebration.
What sets Glen Ellen Farm apart is its commitment to offering couples an authentic, nature-immersed experience. Their dedicated team helps coordinate every detail, from staging to vendors, ensuring a seamlessly executed event. Glen Ellen Farm is an ideal choice for couples seeking a blend of rustic charm, historical allure, and natural beauty. It promises a wedding experience that is not only visually stunning but also filled with heartfelt moments and cherished memories.
Bowling Brook Mansion
Situated amidst the tranquil, rolling hills of Maryland's countryside, Bowling Brook Mansion is a stunning wedding venue that evokes a bygone era of grandeur and elegance. This historic mansion, built in the late 19th century, offers an exquisite blend of period architecture and modern amenities, making it a sophisticated and unique choice for wedding celebrations. Surrounded by over 200 acres of lush landscapes, a private lake, and a charming gazebo, Bowling Brook Mansion provides a picturesque backdrop that breathes life into your wedding dreams.
The mansion's interior is as captivating as its exterior, with its grand staircase, ornate fireplaces, and crystal chandeliers all reflecting the building's rich history and timeless beauty. The spacious banquet hall exudes a classic, yet welcoming charm, accommodating up to 300 guests. The elegant, vintage-styled rooms offer a perfect retreat for bridal party preparations. At the same time, the mansion's vast, manicured lawns and gardens serve as idyllic settings for both ceremonies and receptions.
The dedicated team at Bowling Brook Mansion provides all-inclusive wedding packages designed to simplify your planning process, covering everything from catering to décor. They are committed to making each wedding a seamless and unforgettable event, personalized to the couple's tastes and preferences. With its rich history, spectacular scenery, and top-tier service, Bowling Brook Mansion offers a wedding experience that marries past and presents in a beautifully romantic setting.