Maryland Outdoor Wedding Venues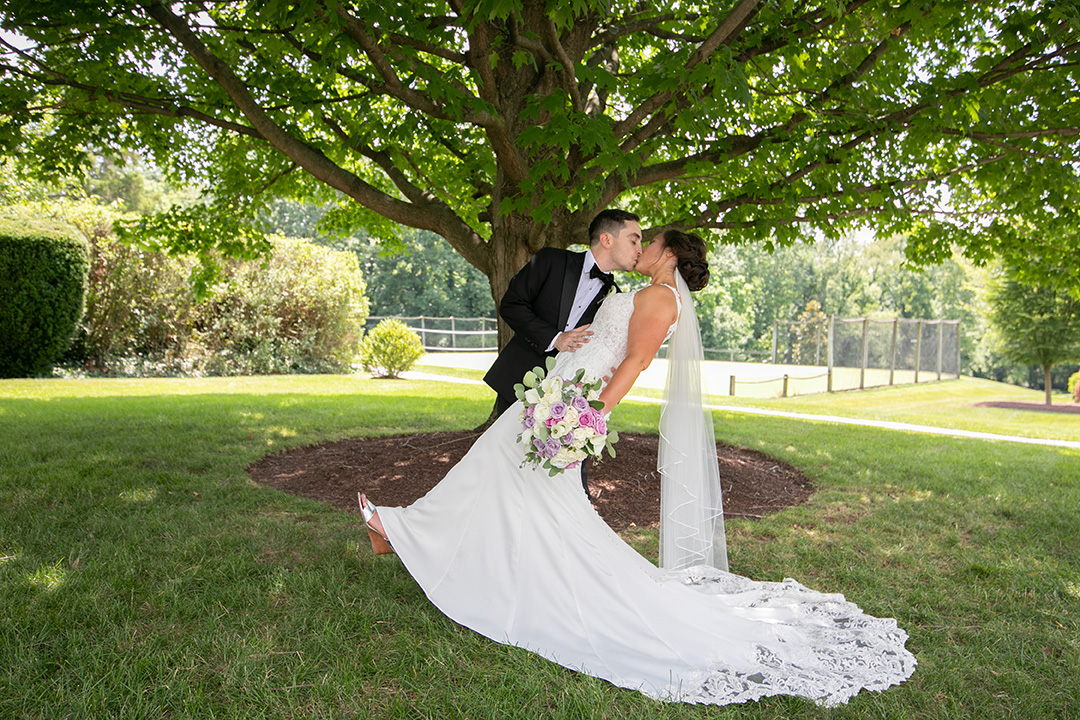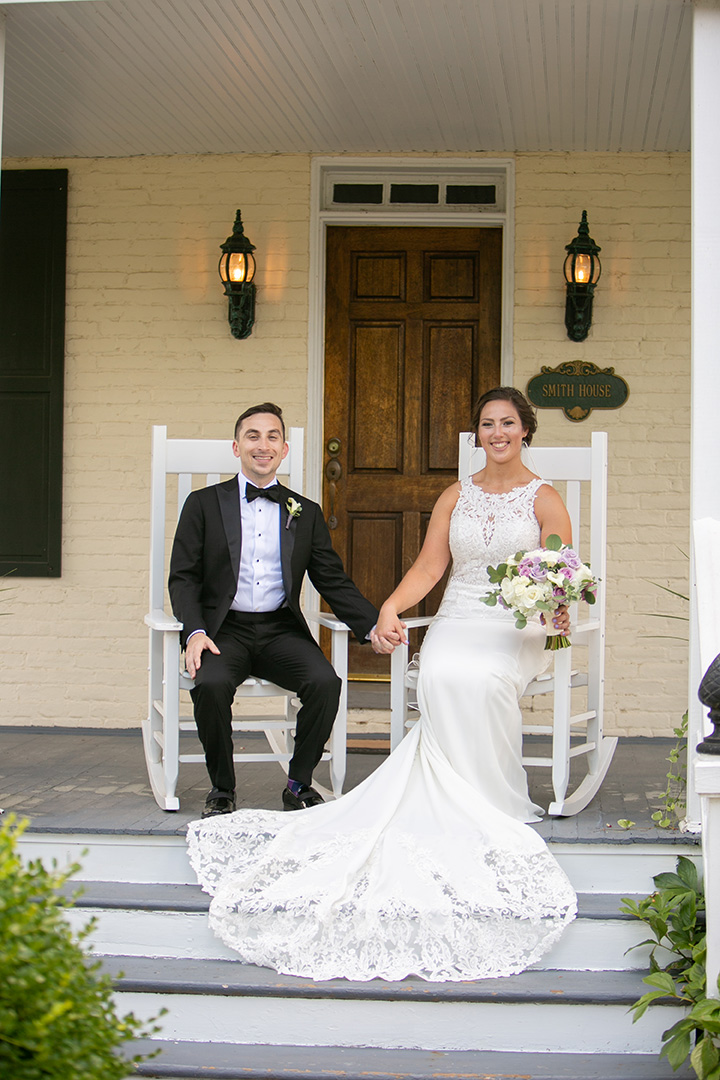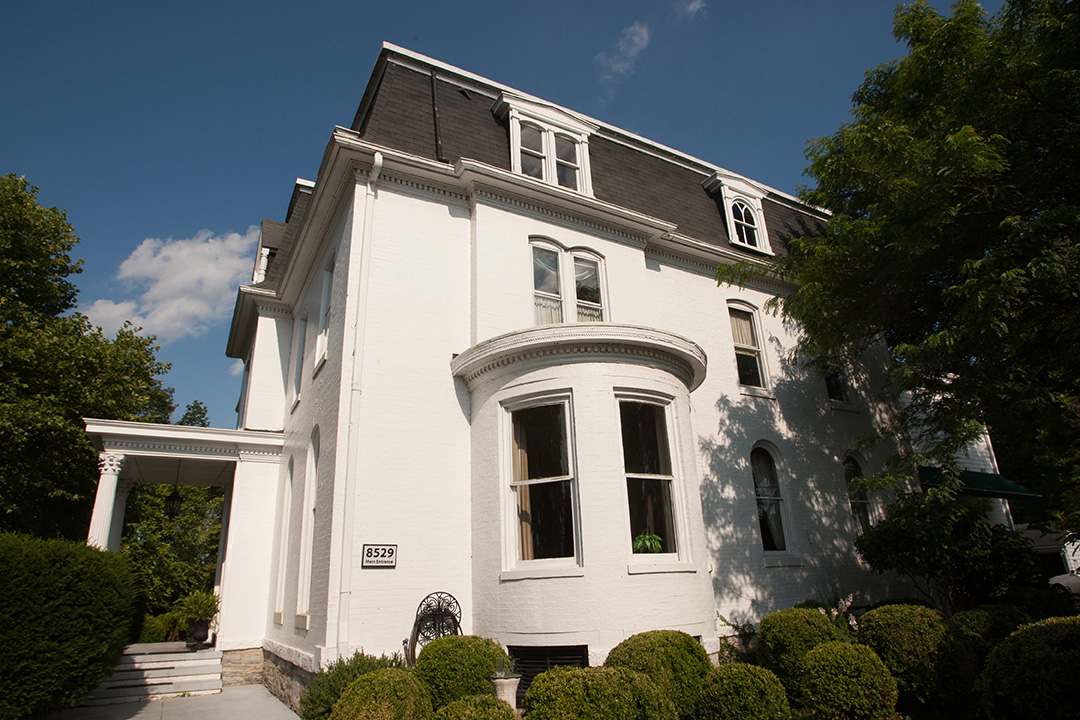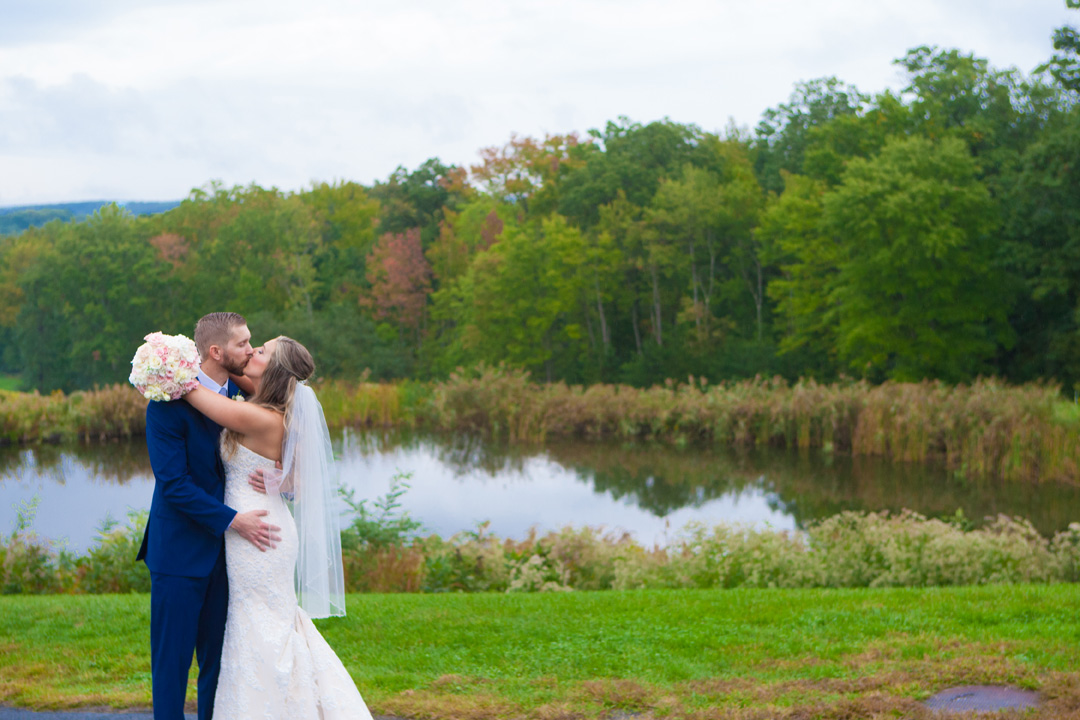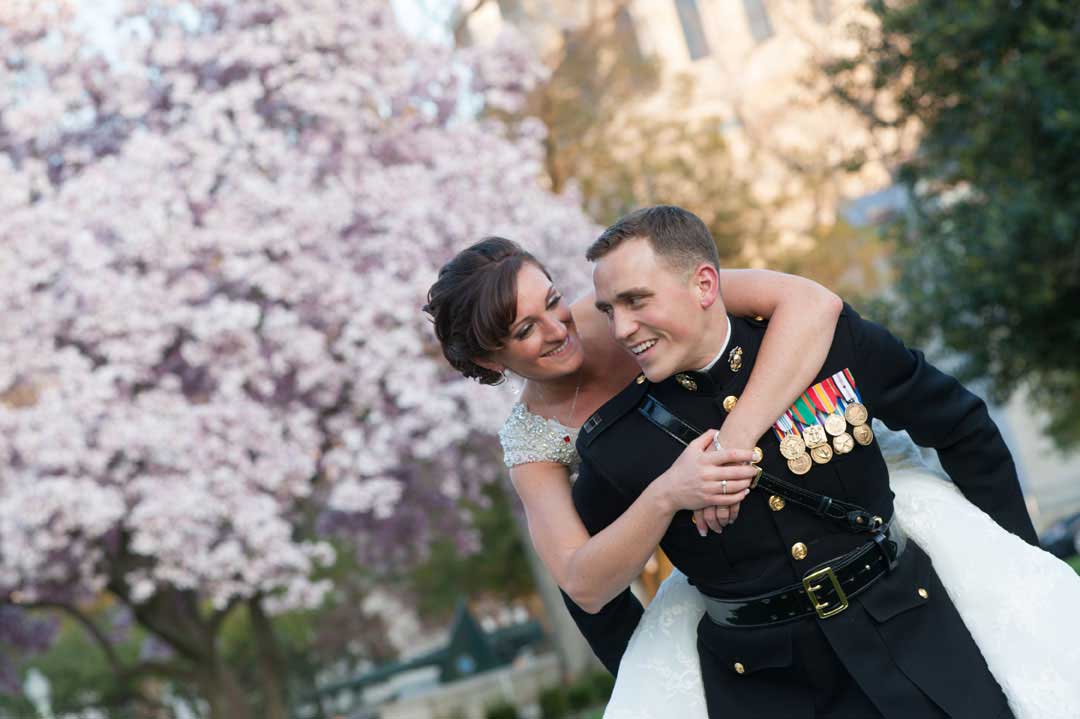 Whether you're looking to host an intimate ceremony or a grand reception, there's no denying the appeal of an outdoor wedding venue. With its peaceful natural setting and beautiful views, Maryland is home to some of the most stunning outdoor venues in the country. From luxurious vineyards with rolling hills and brilliant greenery to rustic farms surrounded by sun-drenched fields, these unique locations offer a truly one-of-a-kind experience for any couple looking to tie the knot. So whether you prefer classic elegance or laidback simplicity, there is no shortage of incredible outdoor wedding venues in Maryland that will impress your guests and make your special day one to remember.
There are many reasons to consider an outdoor wedding for your big day. Perhaps the most obvious benefit of having an outdoor wedding is the stunning backdrop it can provide. Whether tying the knot at a beautiful botanical garden or atop a mountain with sunset views, an outdoor wedding setting offers a picturesque setting that would be impossible to replicate indoors. In addition, an outdoor wedding allows guests to enjoy time outside and mingle in nature as they celebrate your special day. Overall, there are many advantages to having an outdoor wedding, making it the perfect option for couples seeking a memorable and unique ceremony.
Tips for Choosing the Perfect Outdoor Maryland Wedding Venue
The venue is one of the most important considerations when planning a wedding. After all, a great venue can set the tone for the entire event and make your special day truly memorable. So if you're planning an outdoor wedding, it's crucial to choose the perfect venue that is both gorgeous and functional. Here are a few tips to help you choose the right location:
1. Consider your budget: While there may be some spectacular outdoor venues, they can often be quite expensive, so it's essential to set a realistic budget from the start. This will help you focus on venues that fit your price range and eliminate any venues that are out of reach.
2. Think about logistics: Besides being beautiful, an outdoor wedding venue should also be pretty easy for guests to reach. Avoid difficult or inconvenient locations to get to unless you're sure most guests will already be familiar with the area.
3. Consider factors like weather and lighting: When choosing an outdoor venue, it's important to consider how it looks in sunny conditions and how it will look when overcast or even during nighttime hours. In addition, it would help if you also thought about other potential weather-related challenges like wind, rainstorms, etc., as these things can significantly impact your guest experience and enjoyment of the event. With these things in mind, you'll find an amazing outdoor wedding venue that helps capture the beauty of being outdoors on your special day!
4. Think about logistics. Can the venue accommodate all of your guests? Is there enough parking? Are there any noise restrictions?
Timing of Outdoor Weddings in Maryland
1. If you're getting married in the summer, choose a venue with plenty of shade to keep your guests cool
2. Consider the time of day when choosing an outdoor wedding venue – a midday ceremony can be too hot for some guests
3. Autumn is a beautiful time of year for an outdoor wedding, but make sure your venue has good lighting for evening ceremonies
4. Winter outdoor weddings can be stunning, but make sure your venue is well-insulated and has enough heaters to keep everyone warm
Top Outdoor Maryland Wedding Venues
The Inn at Herrington Harbour
There is no better place to celebrate life's special moments than at the Inn at Herrington Harbour North. Located on the beautiful Chesapeake Bay, this waterfront venue offers stunning views and a variety of unique event spaces that are perfect for any occasion. So whether planning a grand wedding or a cozy dinner party, the inn has everything you need to make your event unforgettable. The ballroom boasts high ceilings and gleaming hardwood floors, providing plenty of room for large gatherings. And with its spectacular waterside setting, it's the ideal location for picturesque ceremonies and cocktail parties alike. Meanwhile, smaller events can take place in one of the inn's many intimate gathering spaces, each offering its distinct atmosphere and character.
The Barn at Willow Brook Farm
The Barn at Willow Brook Farm is a unique wedding venue that stands out among the rest. With rustic wooden walls and a soaring ceiling, its unique charm creates an atmosphere of elegance. Willow Brook Farm is a scenic venue nestled in the rolling hills of Leesburg, Virginia. With its lush gardens and classic barn architecture, this farm offers a stunning backdrop for weddings and other special events. So whether planning an outdoor celebration under the summer sun or a glamorous indoor affair by candlelight, the Barn at Willow Brook Farm offers the perfect space for your unique vision. From dazzling floral arrangements to delectable catering options, this venue has everything you need to create an unforgettable wedding day that you and your guests will remember forever.
Antrim 1844
Named for the year it was built, Antrim 1844 is an elegant historic mansion in Maryland. This breathtaking estate is a true showcase of natural beauty amid acres of lush, manicured gardens and verdant woodlands. With its stately architecture, gorgeous grounds, charming period details, and magnificent views, it is no wonder that Antrim 1844 has become one of the most sought-after venues for weddings and other special events. So whether you are looking to celebrate your wedding day in grand style or want to escape from the stresses of daily life for an afternoon of relaxation, Antrim 1844 truly has something for everyone.
Cylburn Arboretum Association
The Cylburn Arboretum Association is a nonprofit organization dedicated to conserving, preserving, and promoting Maryland's beautiful public gardens and arboretums. One of their most popular services is venue space for weddings and other special events. The sprawling grounds of the Cylburn Arboretum are beautifully landscaped, creating a picturesque setting for any wedding ceremony or reception. The gardens are also impeccably maintained year-round, offering couples peace of mind that their special day will go off without a hitch. So whether you're looking for an elegant outdoor setting or a charming indoor location for your reception, you can't go wrong with Cylburn Arboretum Association weddings.
Chesapeake Bay Beach Club
The Chesapeake Bay Beach Club has long been one of the most sought-after destinations for weddings in the Maryland area. Its stunning beachfront location provides panoramic views of the sparkling bay waters, and it is also well-known for providing first-rate service and unforgettable experiences. Whether you are planning a large gathering or an intimate affair, the expert wedding planners at the Chesapeake Bay Beach Club will help to make your special day truly unique and memorable. From stunning outdoor spaces to stunning indoor ballrooms, there is something to suit your every need at this elegant wedding venue.
Woodend Sanctuary
Woodend Sanctuary & Mansion is an elegant wedding venue offering a picturesque setting for couples looking to celebrate their special day in style. This elegant estate offers a variety of elegant event spaces and beautiful outdoor areas, making it the perfect choice for any bride and groom seeking a truly memorable wedding experience. Woodend Sanctuary & Mansion sets the stage for romance with its stunning grounds and striking architecture. It will surely provide lasting memories to all who visit—conveniently located just outside Washington, DC.
Ceresville Mansion
Ceresville Mansion is the perfect location for outdoor wedding ceremonies. With its sprawling lawns and pristine gardens, this historic property offers a stunning backdrop for dream weddings of all styles and sizes. Whether you envision a simple outdoor ceremony with your closest friends and family or an elaborate event with hundreds of guests, Ceresville has everything you need to make your big day special. They have outdoor spaces that accommodate any number of guests and offer a wide range of customizable options to help you create the wedding of your dreams. Ceresville Mansion is the ideal venue for hosting an unforgettable garden wedding. This historic wedding venue has everything you need to create an unforgettable celebration that will have your guests talking for years to come!
Historic Oakland Manor
Located in the heart of Columbia, Maryland, Oakland Manor is a stunningly beautiful venue and the perfect backdrop for a wedding. This magnificent estate was built in 1800 and boasted antebellum architecture with several towering trees, lovely gardens, and breathtaking views. Inside the three-story house lies an exquisite grand ballroom filled with character and several other event spaces ideal for an unforgettable celebration. The Manor hosts elaborate weddings with unique features such as a moat and a secret garden behind the main house. With remarkable architecture and custom amenities to fit every need, Oakland Manor is the perfect location to say "I do." From its sweeping views across the sprawling grounds to its reception space that imbues a sense of grandeur and timeless style, Historic Oakland Manor is an ideal location for creating lasting memories for your wedding celebration.
Glen Ellen Farm
If you're looking for a picturesque and rustic reception space to host your special day, you can't go wrong with the stunning Glen Ellen Farm Wedding Venue. Located in Maryland's rolling countryside, this venue features an array of outdoor backdrops suitable for exchanging vows, reception spaces perfect for intimate and larger gatherings, and breathtaking views of the surrounding area. Every event can be tailored to meet your preferences, from hosting an indoor reception to gathering everyone around a fire pit. In addition, you can choose between two ceremony sites – either their well maintained garden, where you can take in the natural landscape, or their maintenance-free pavilion, which boasts rich wood tones and covered seating. 
Complete the form to INSTANTLY view our prices & packages.
"*" indicates required fields