Mountain Branch Golf Club Wedding Photography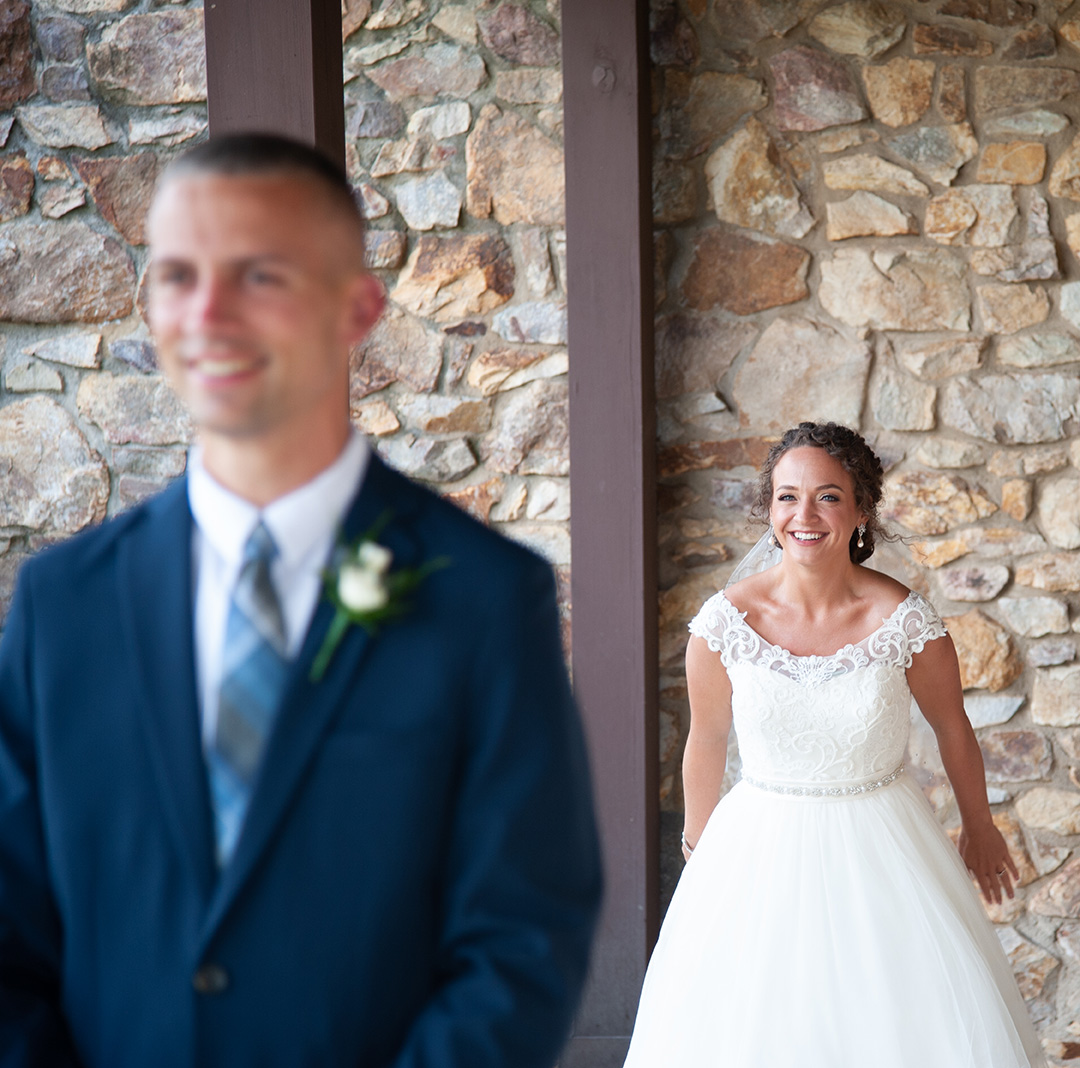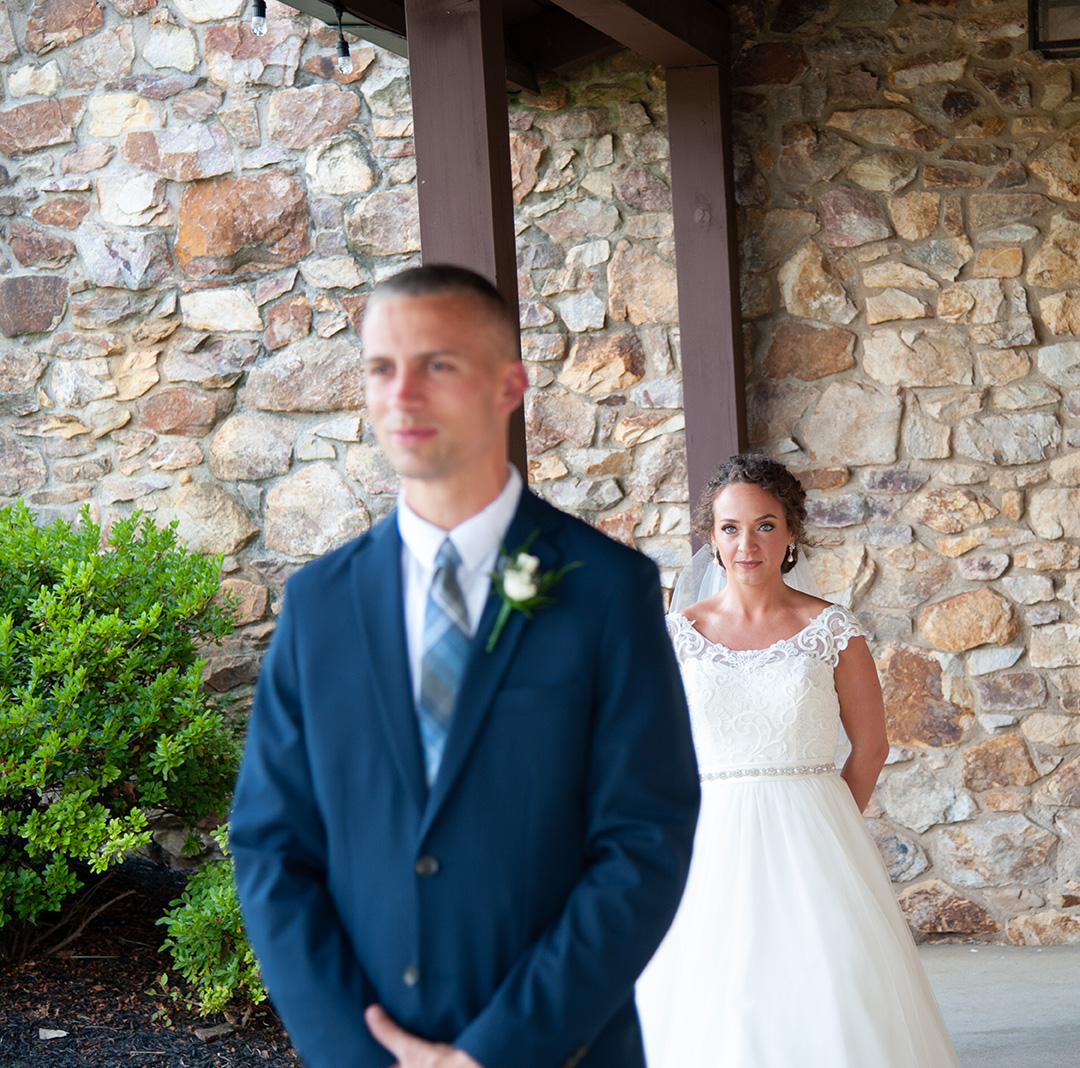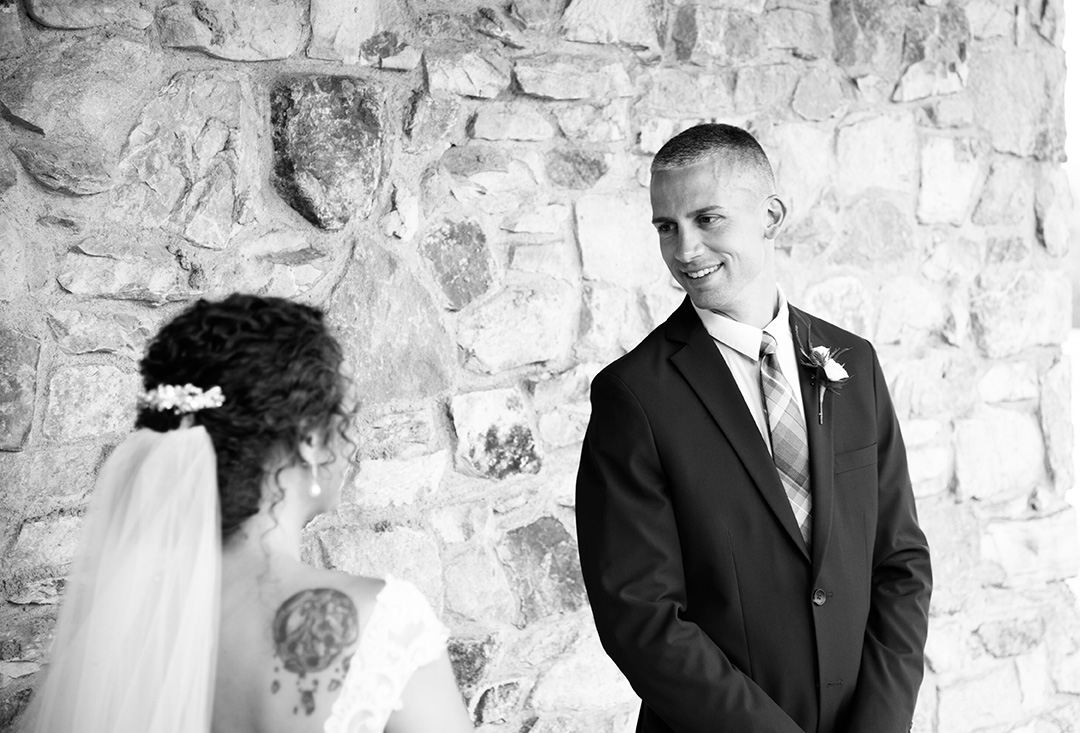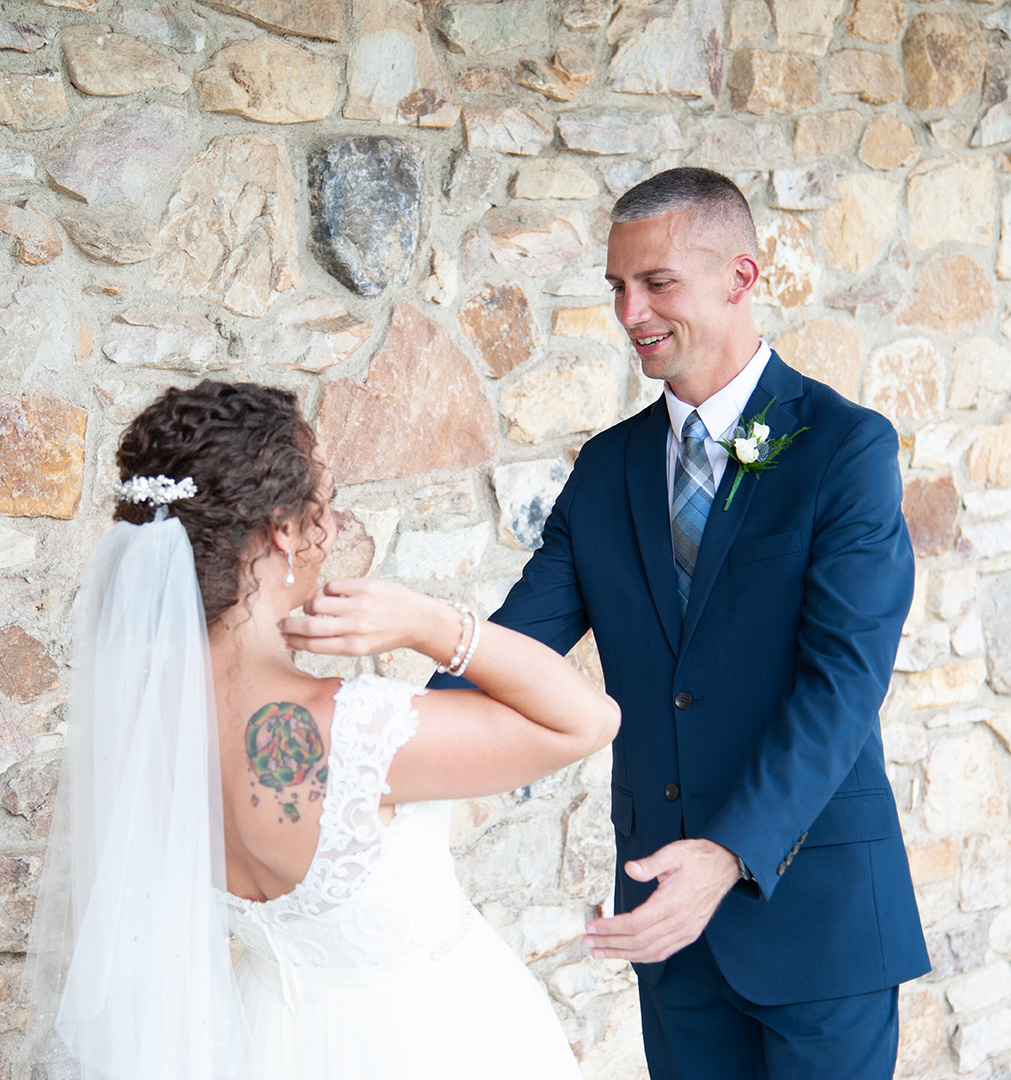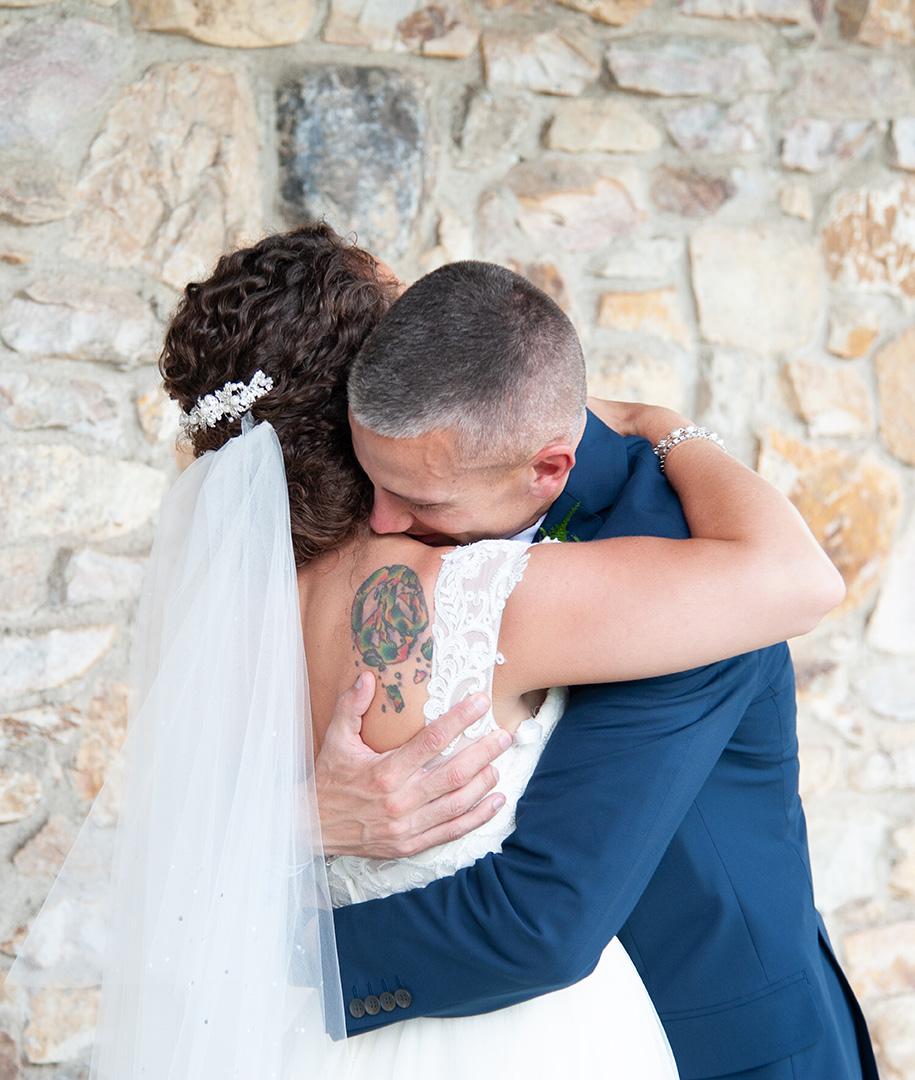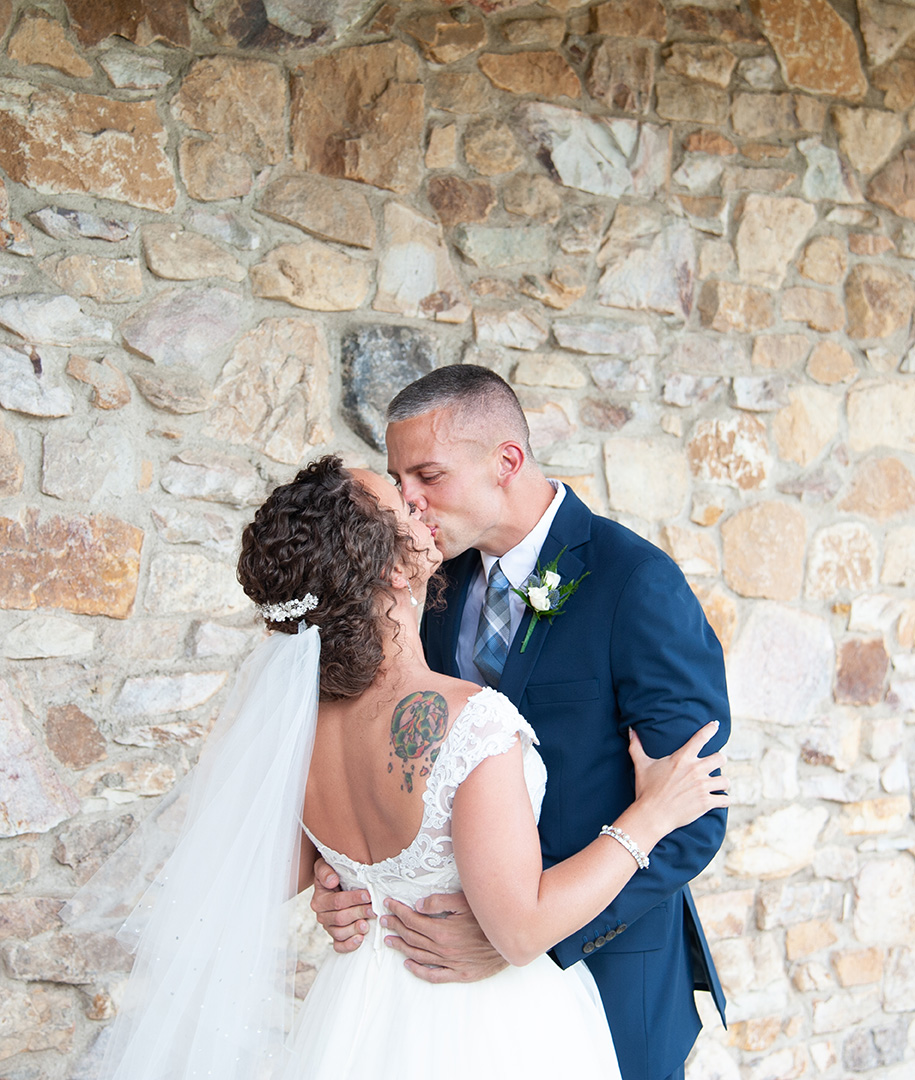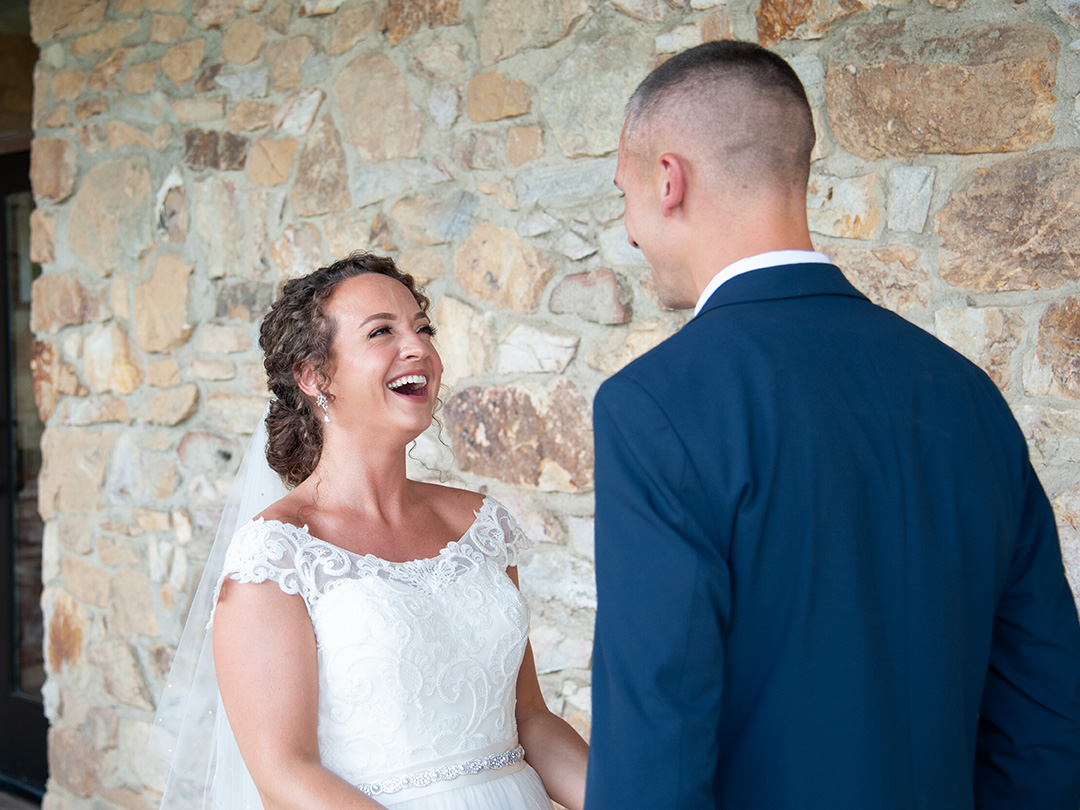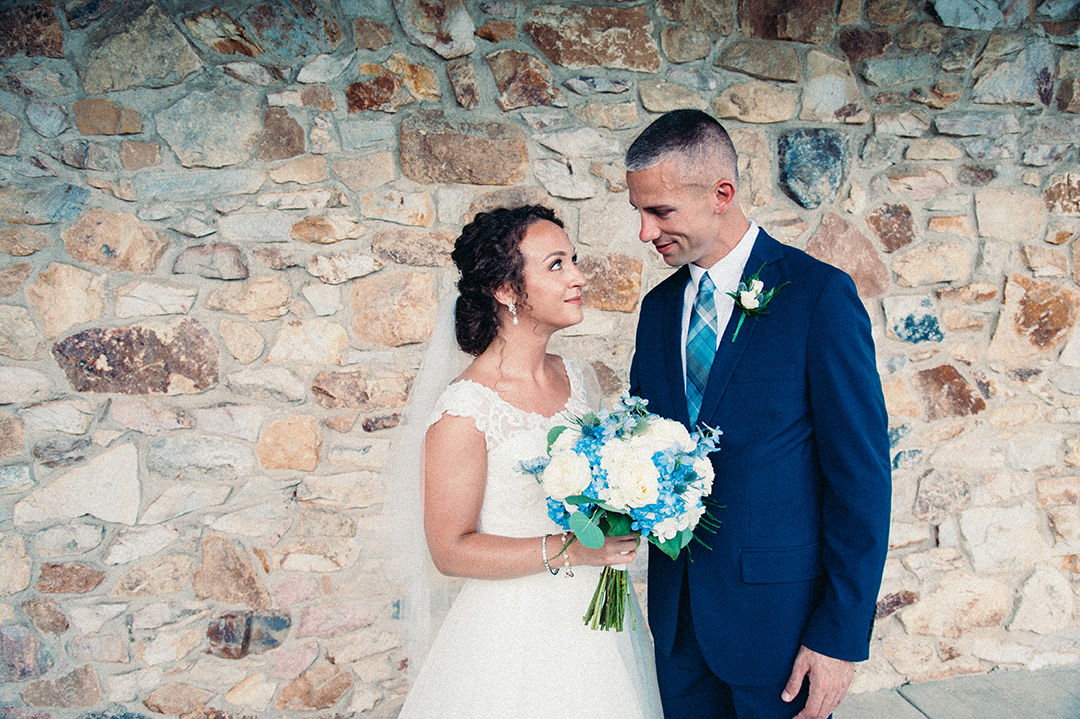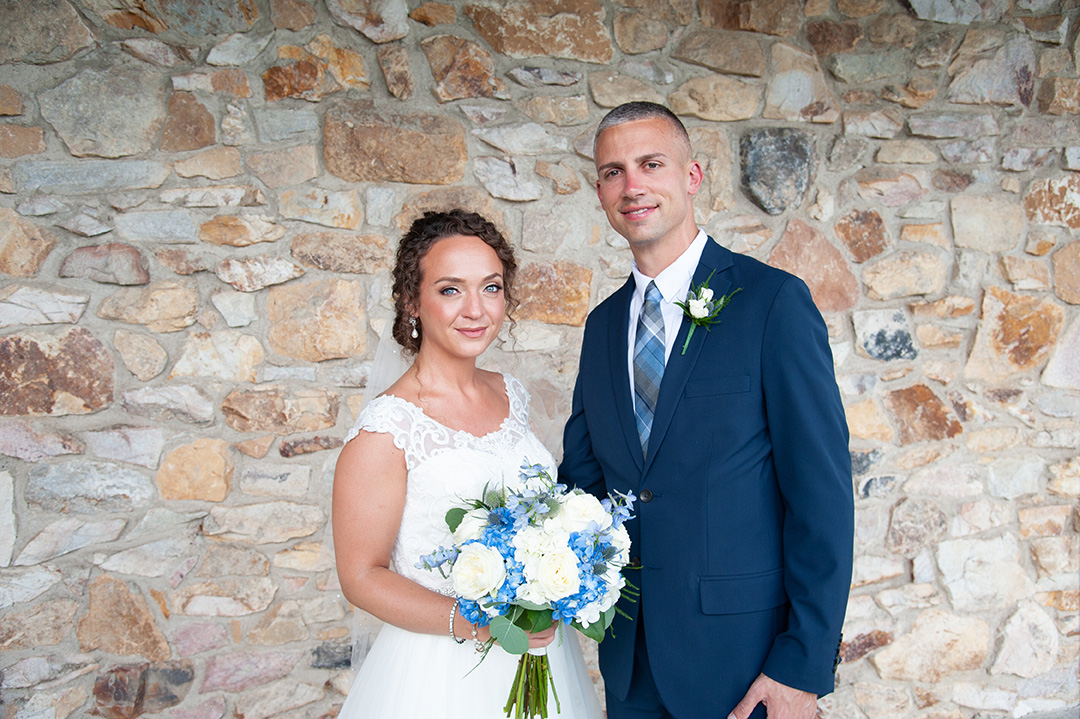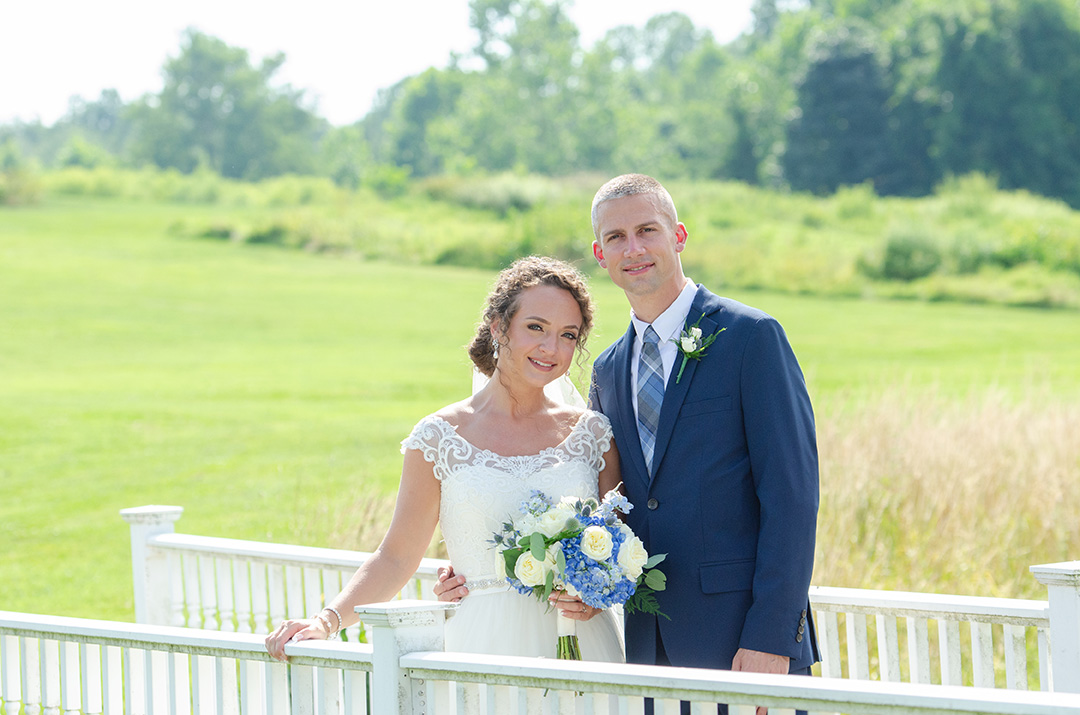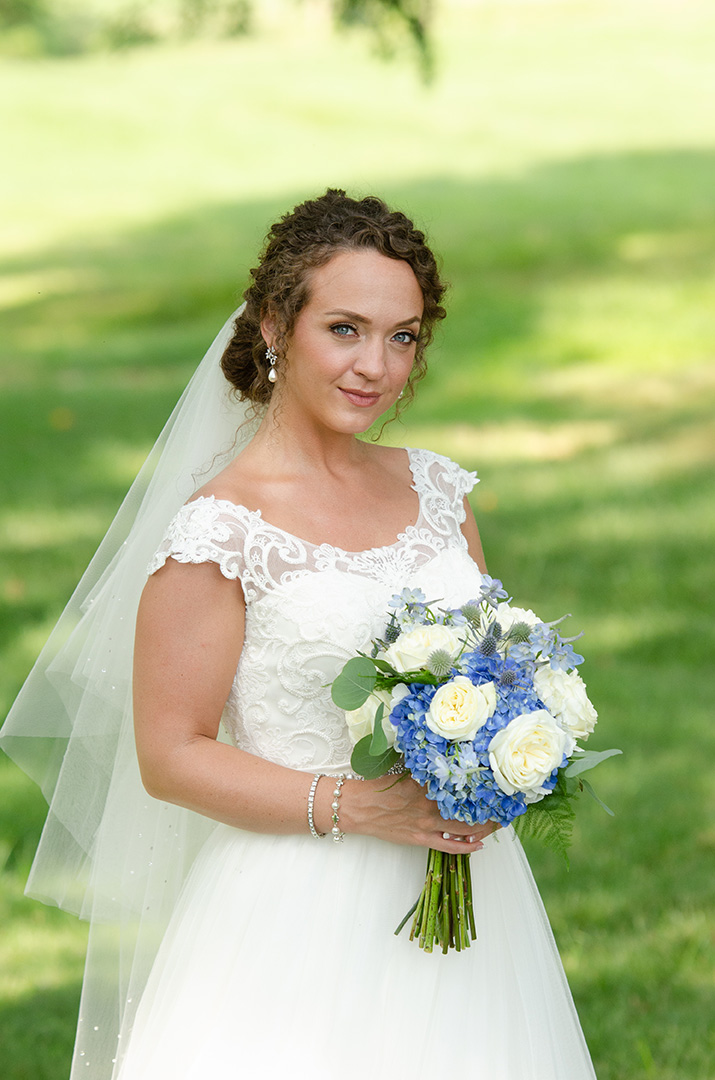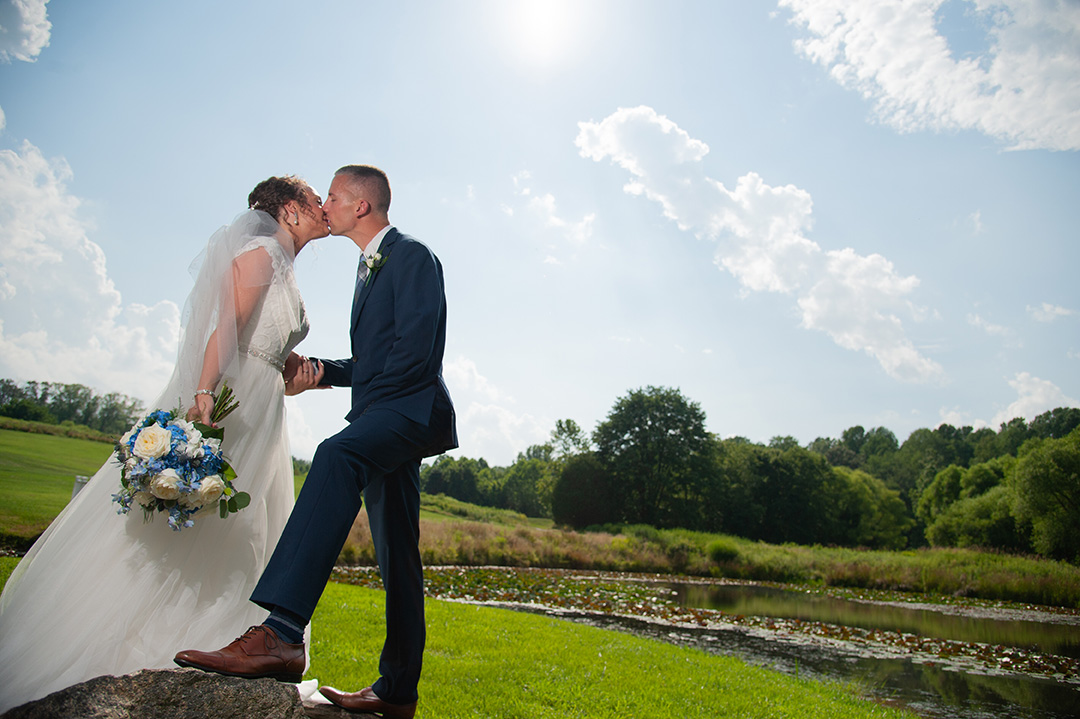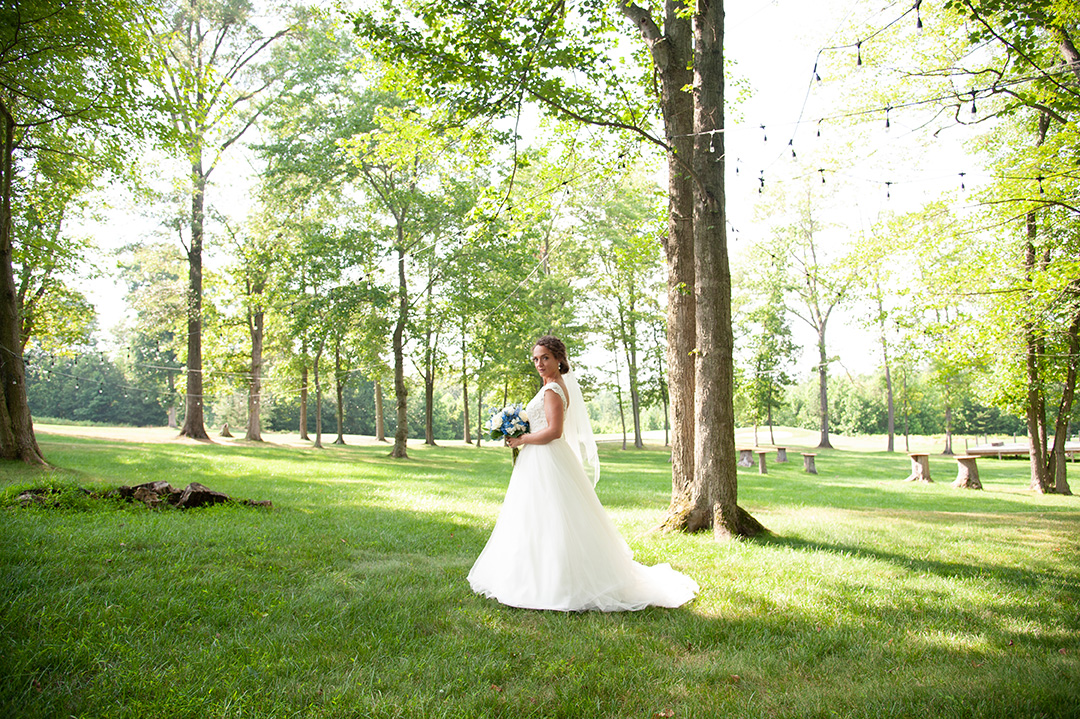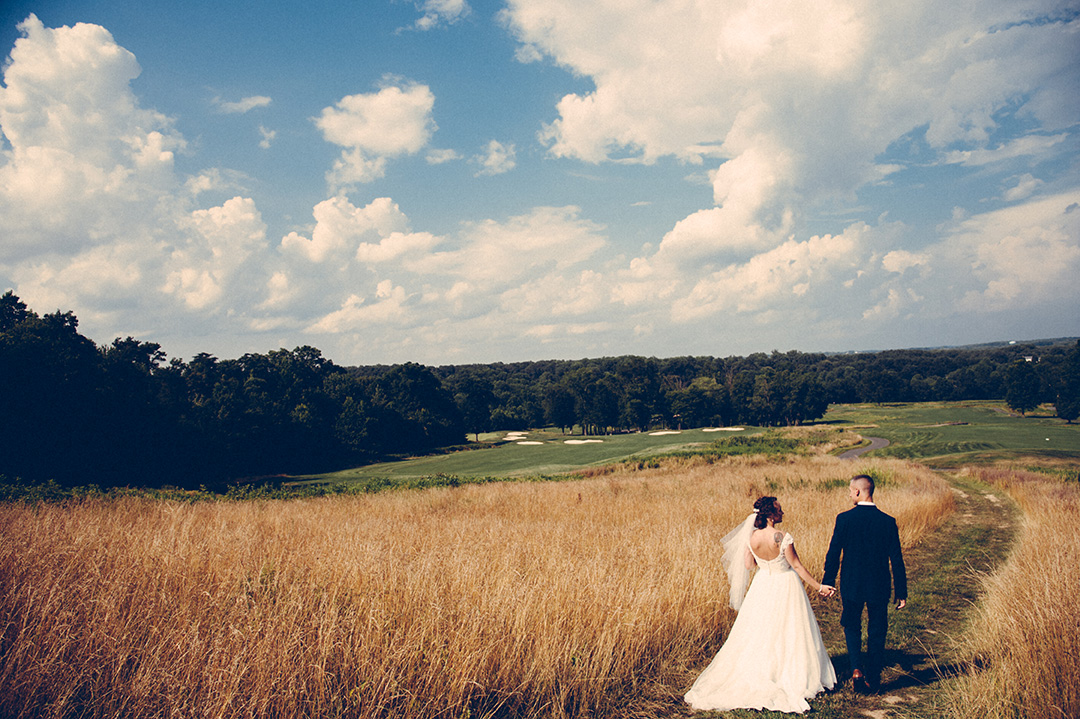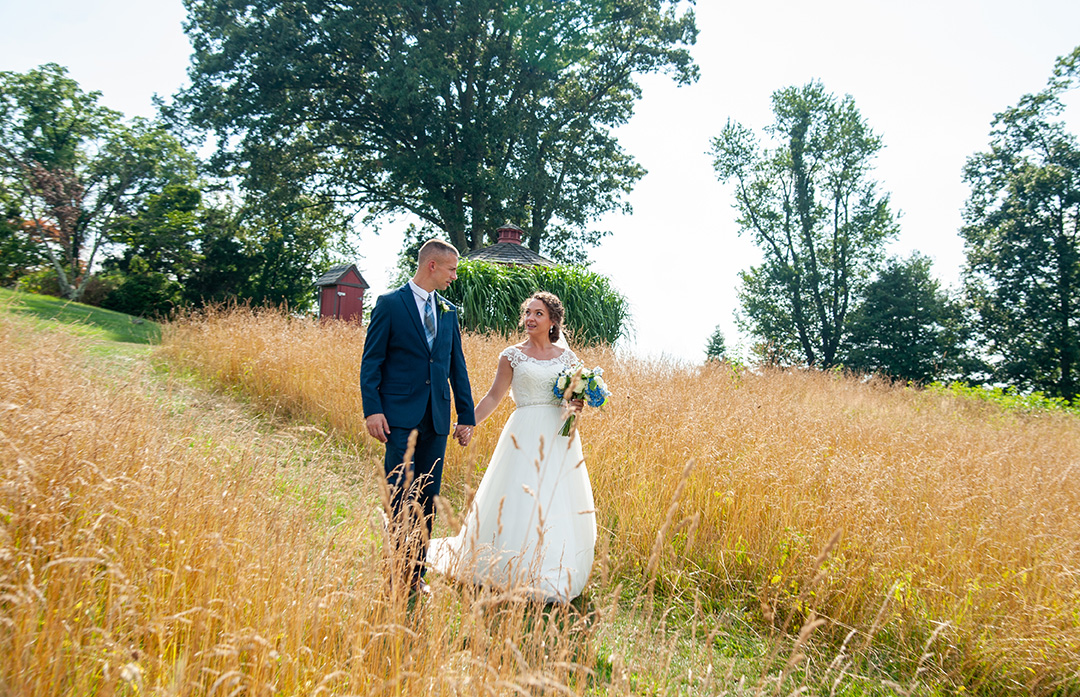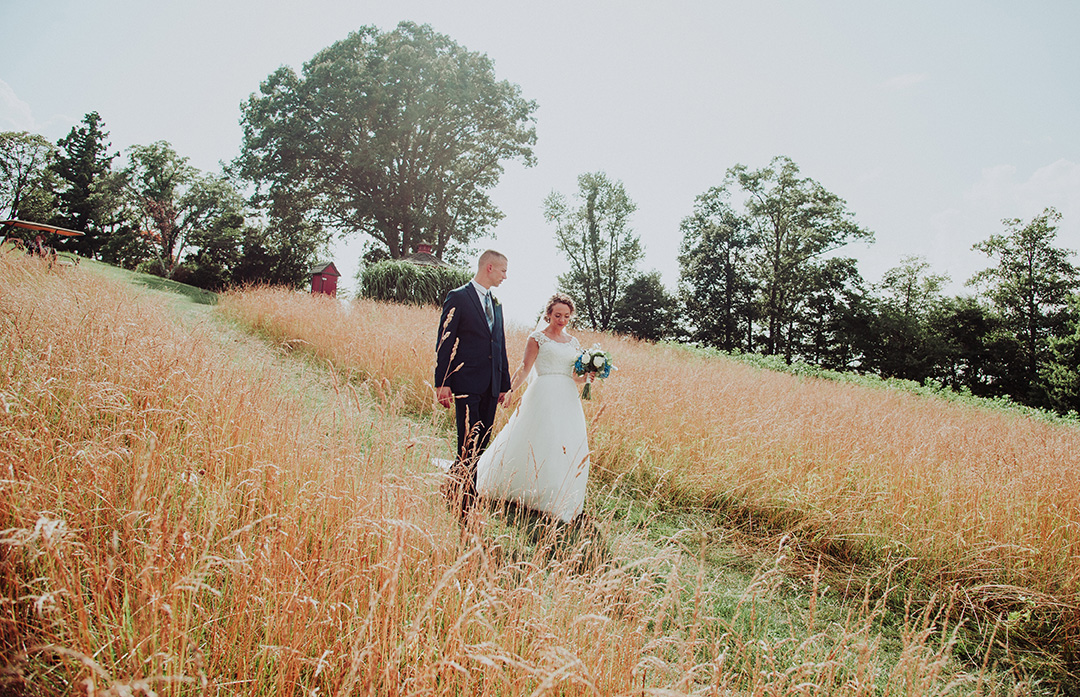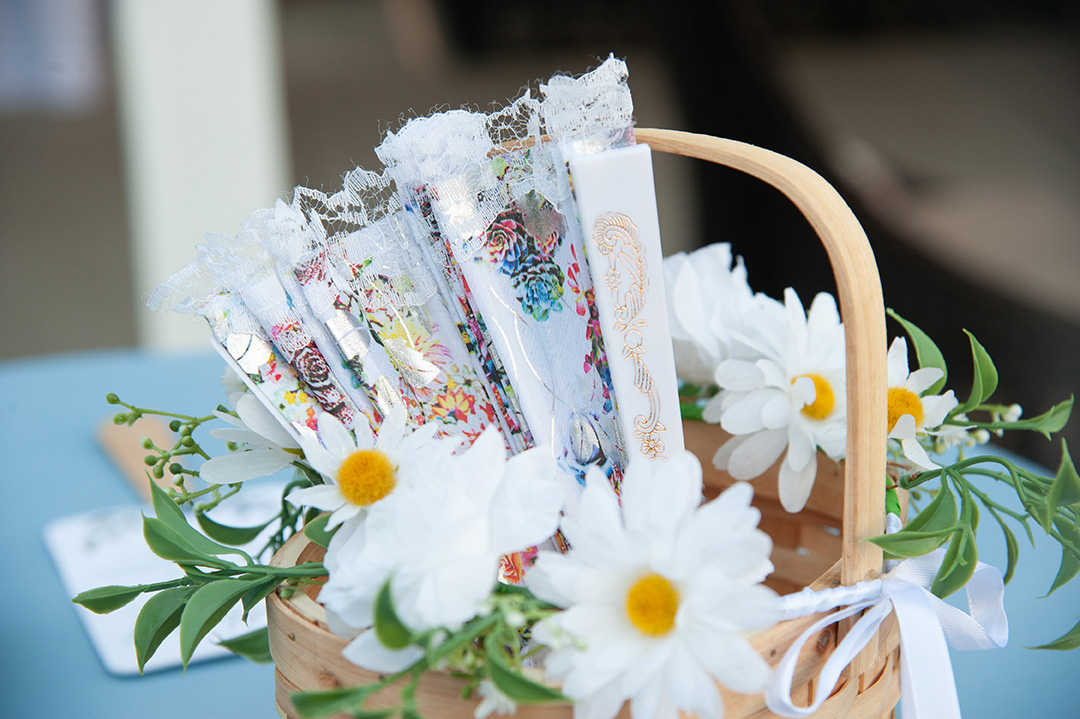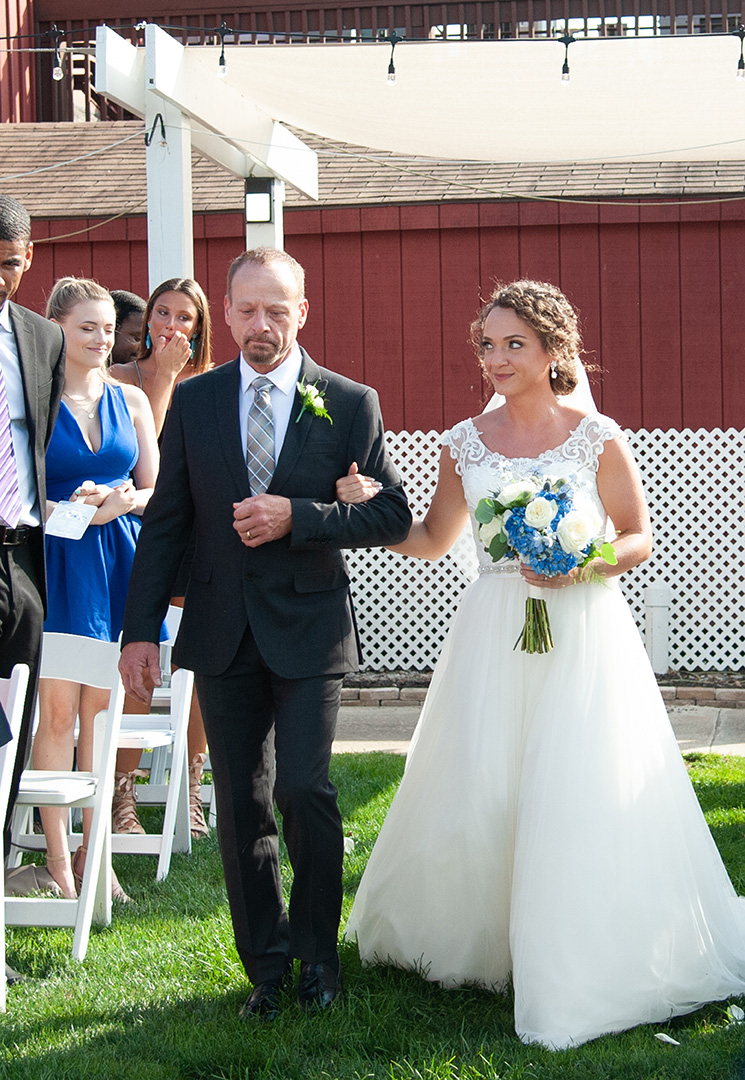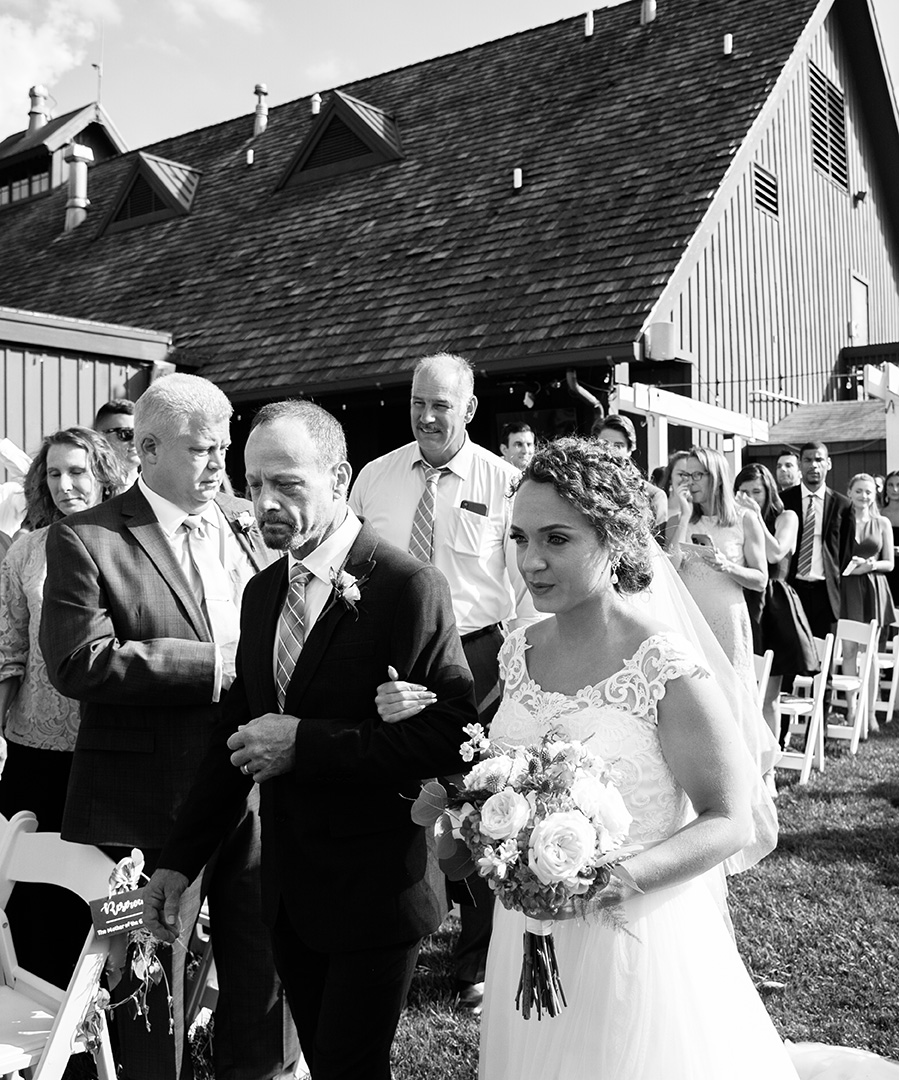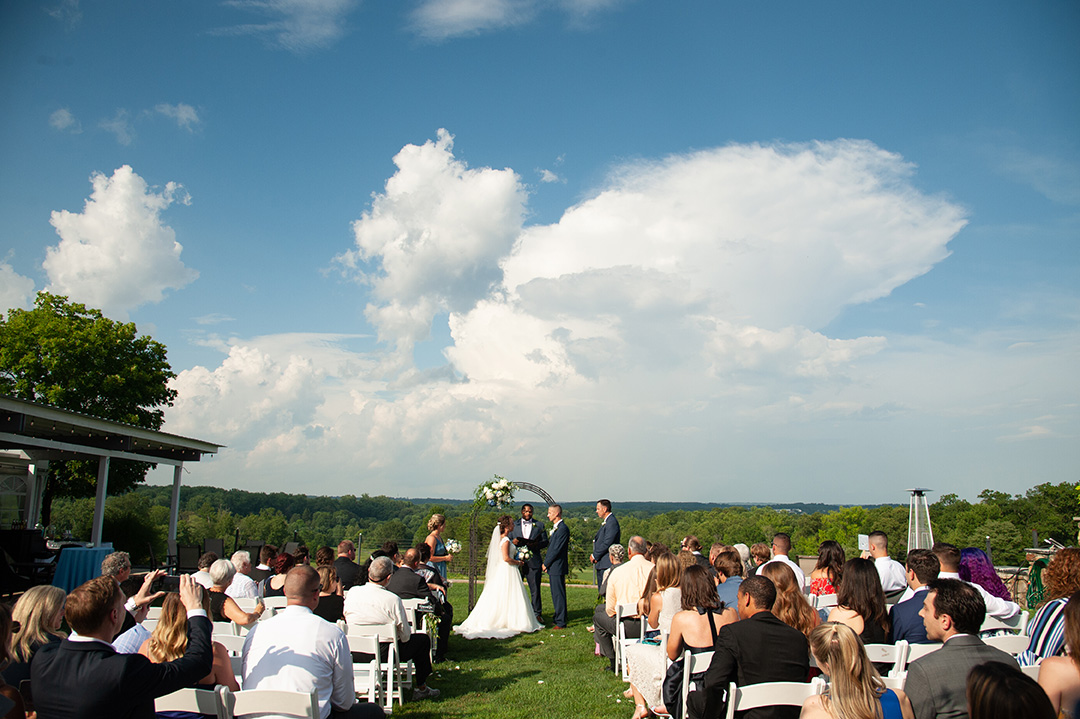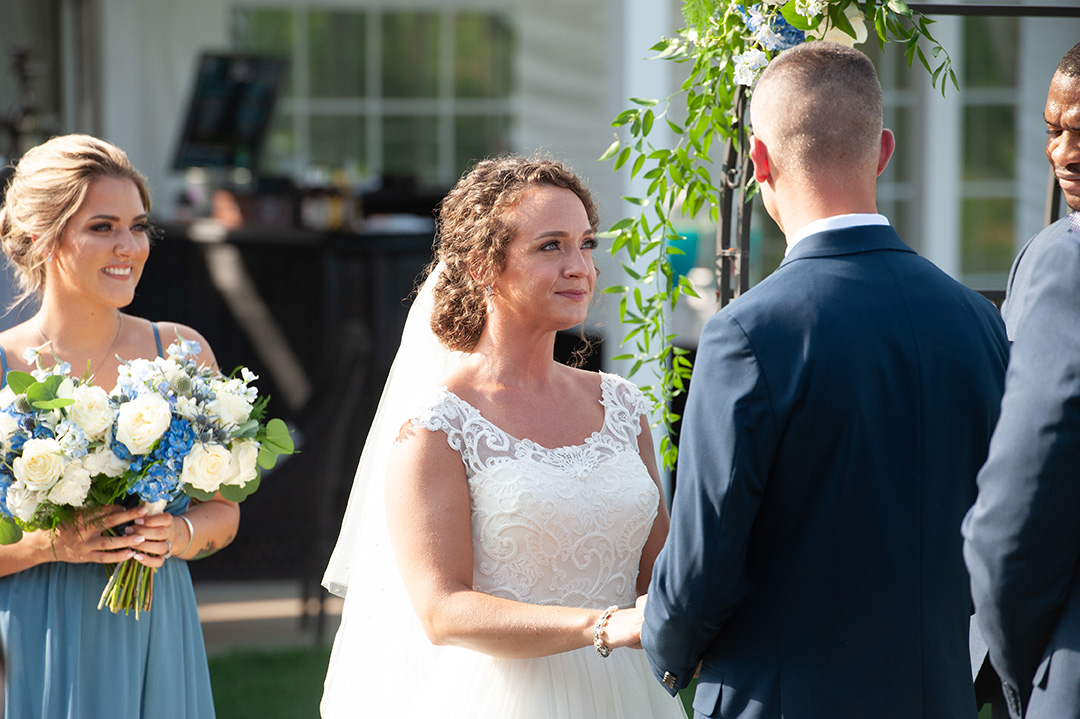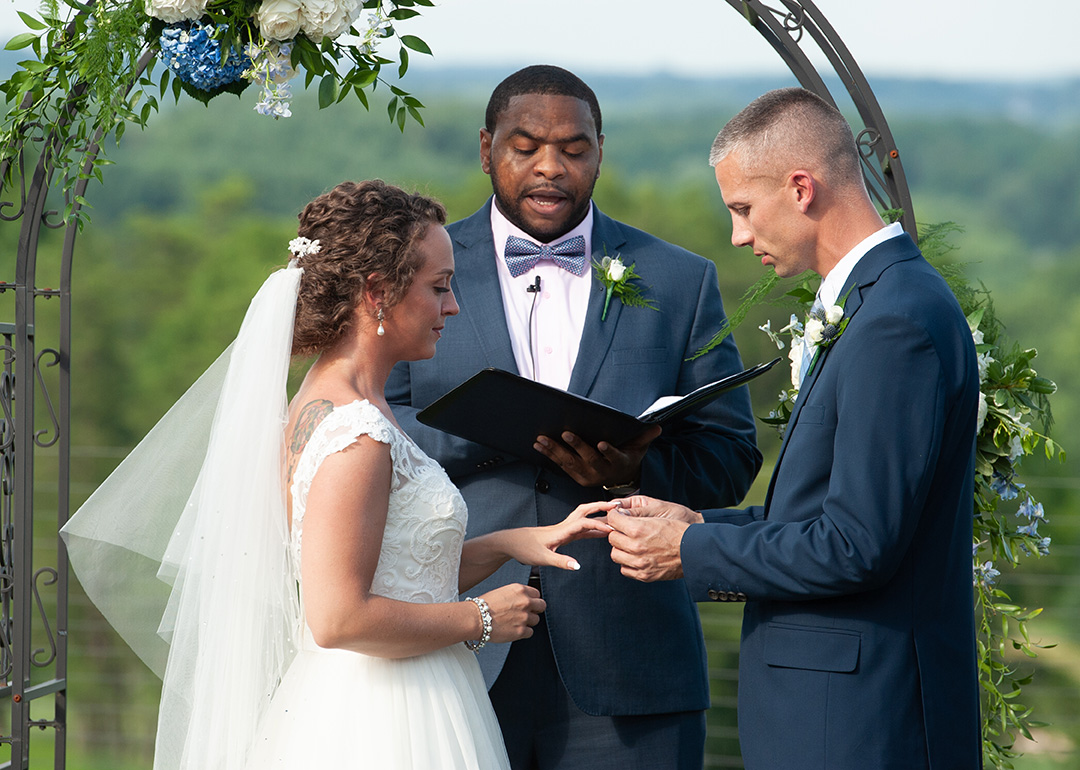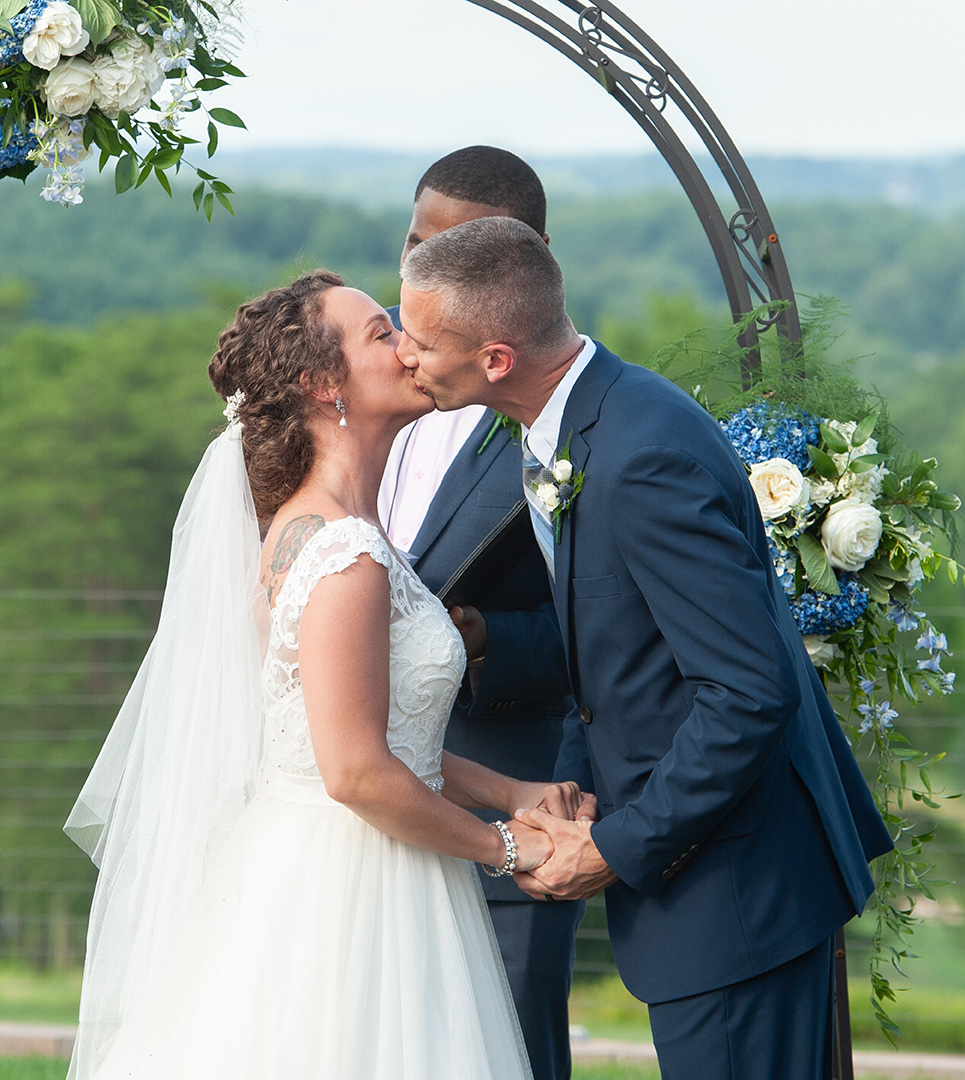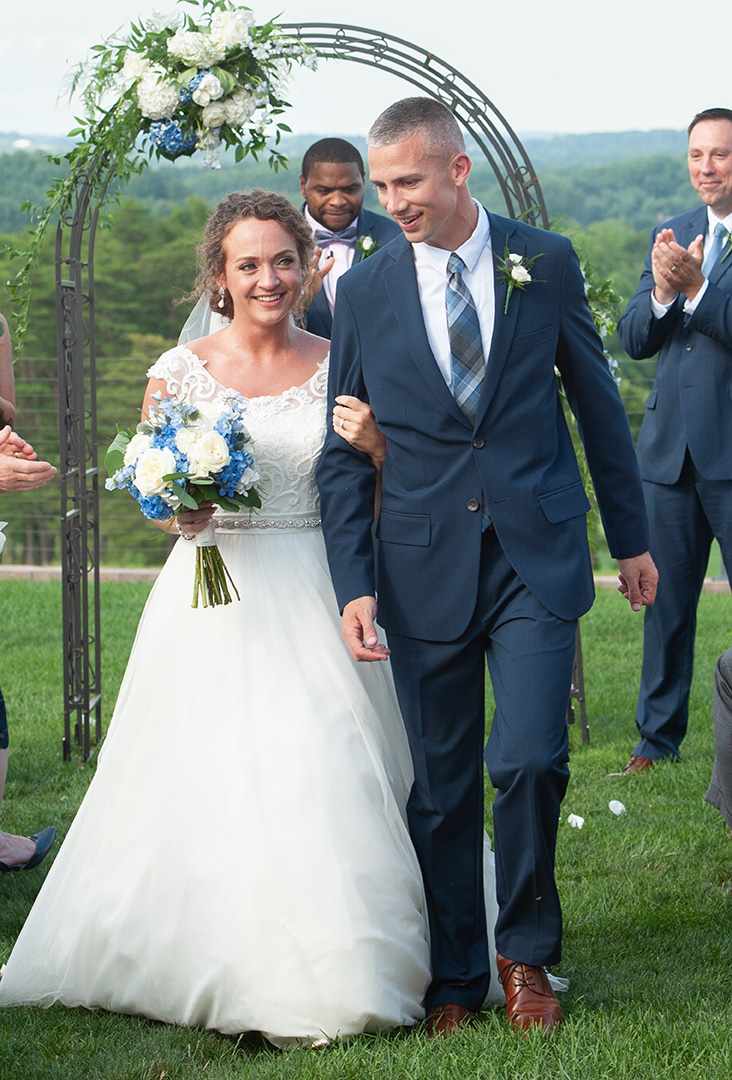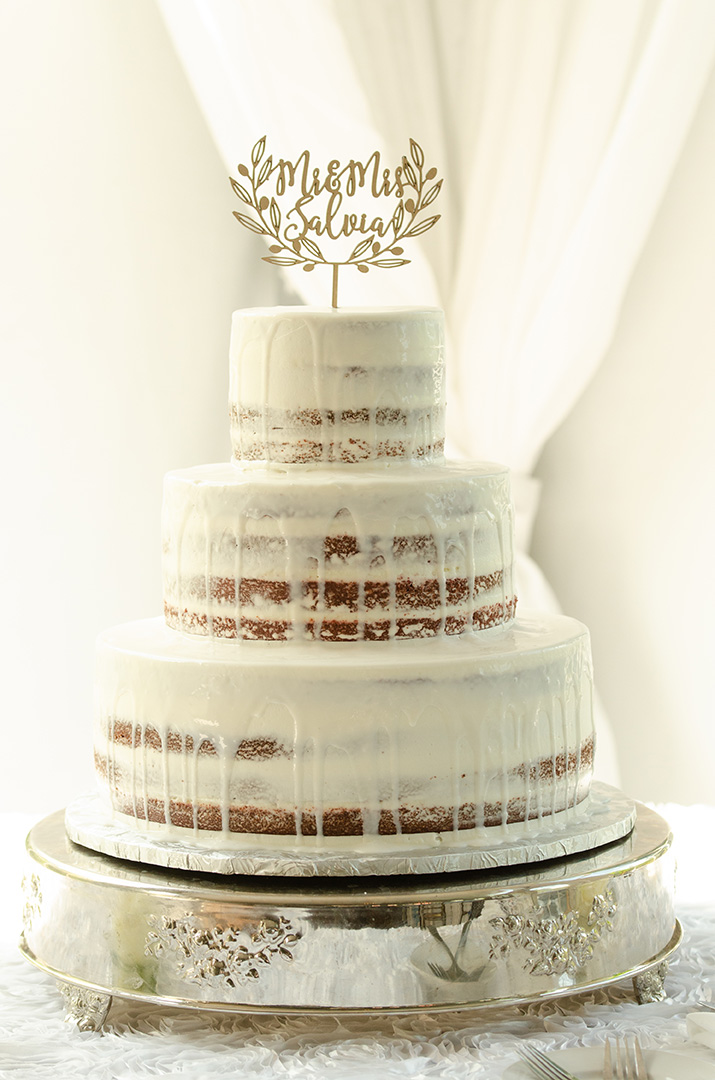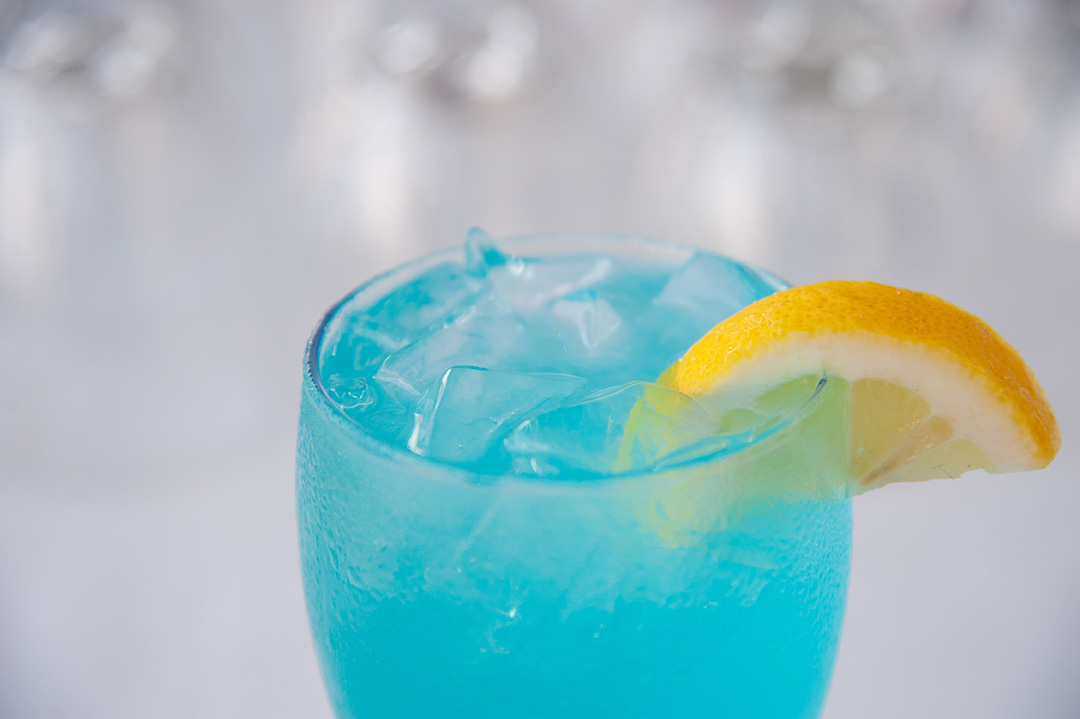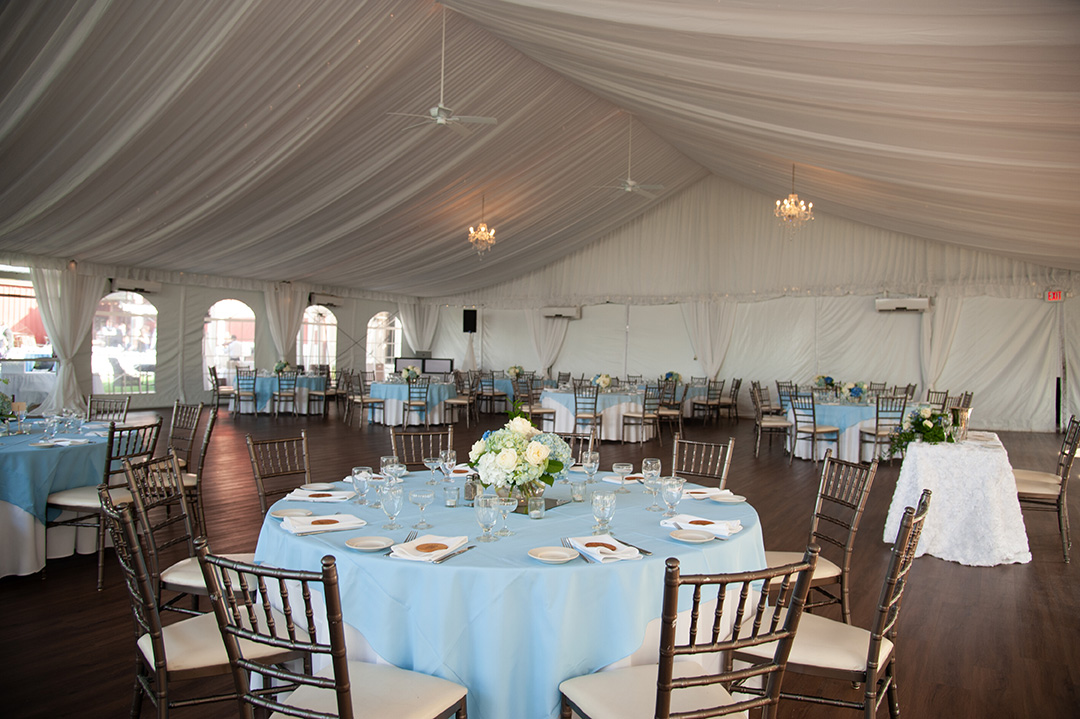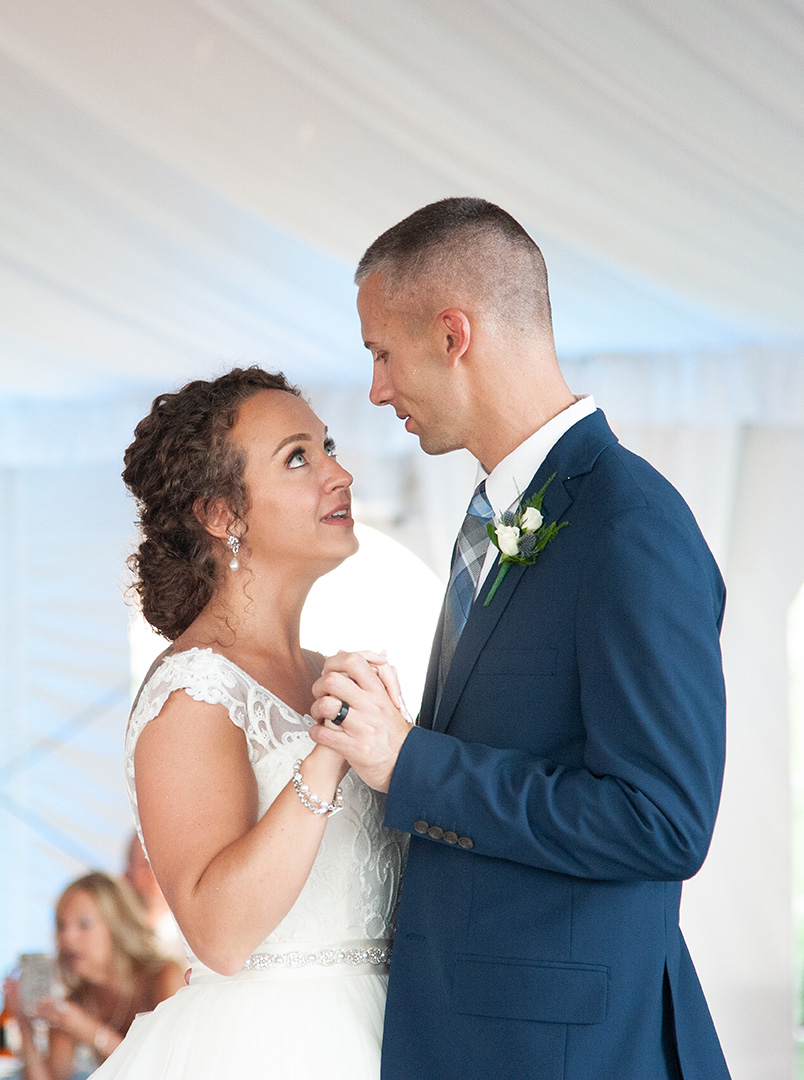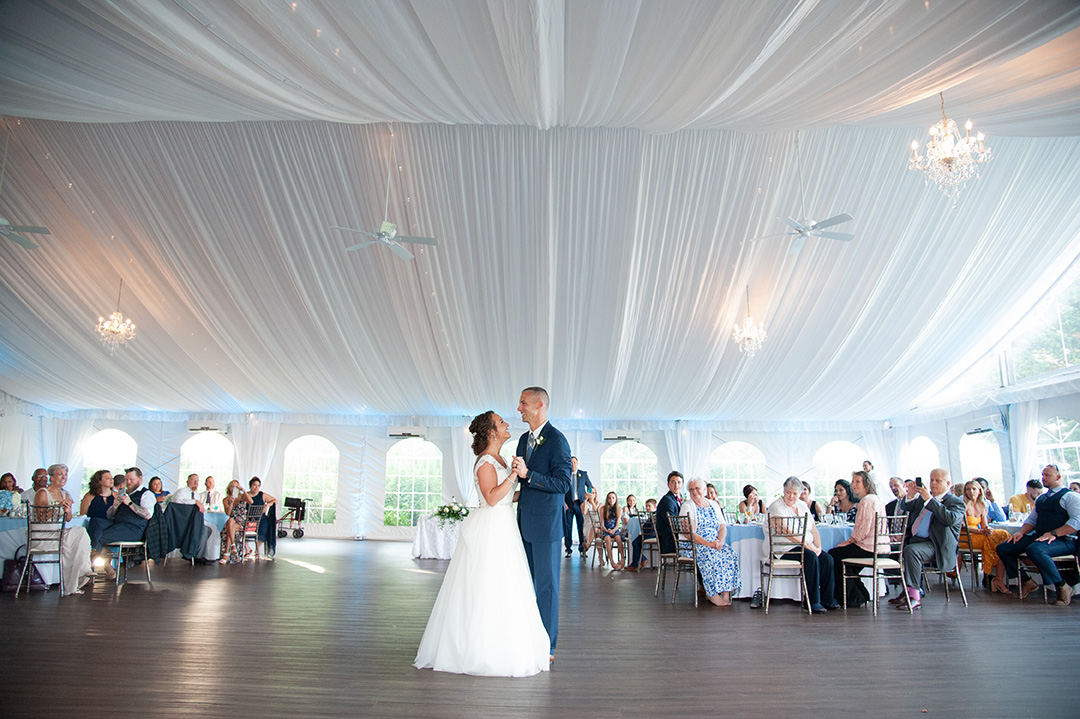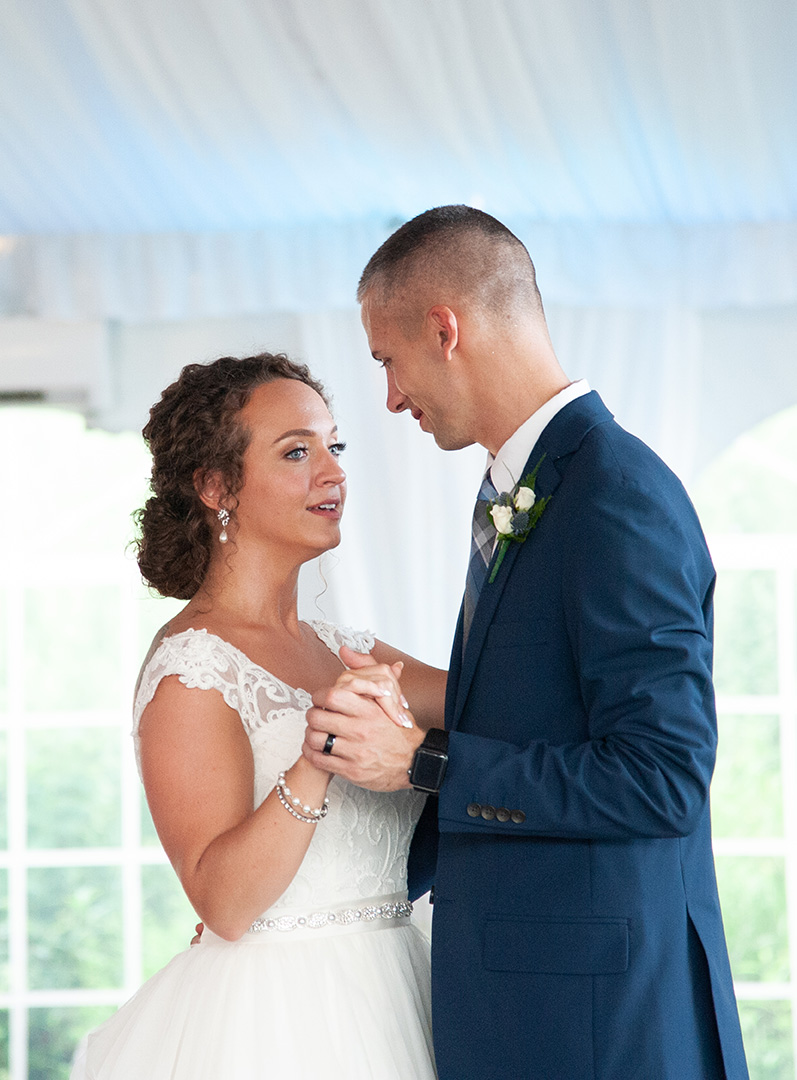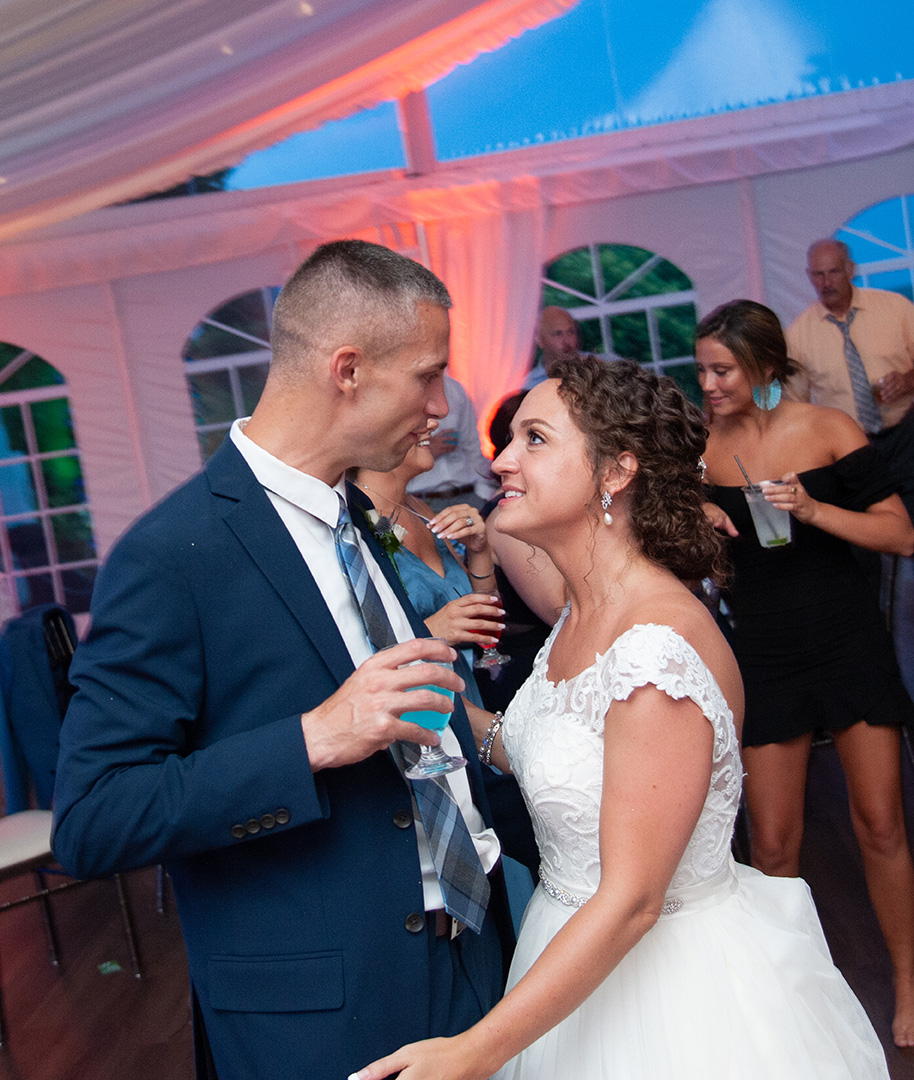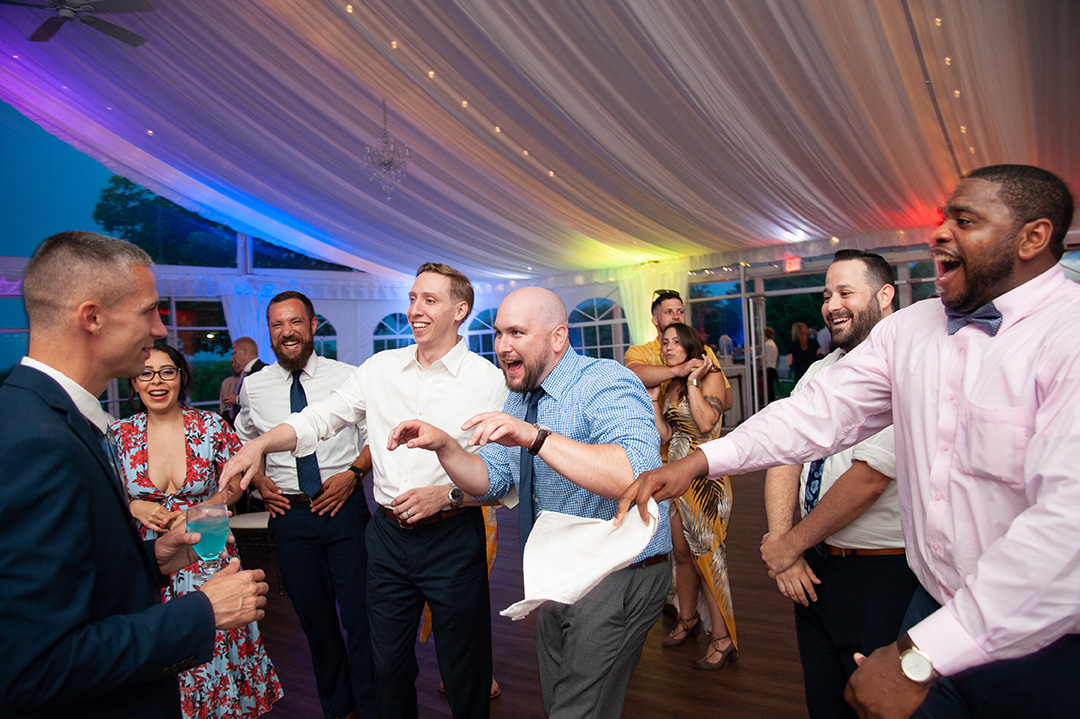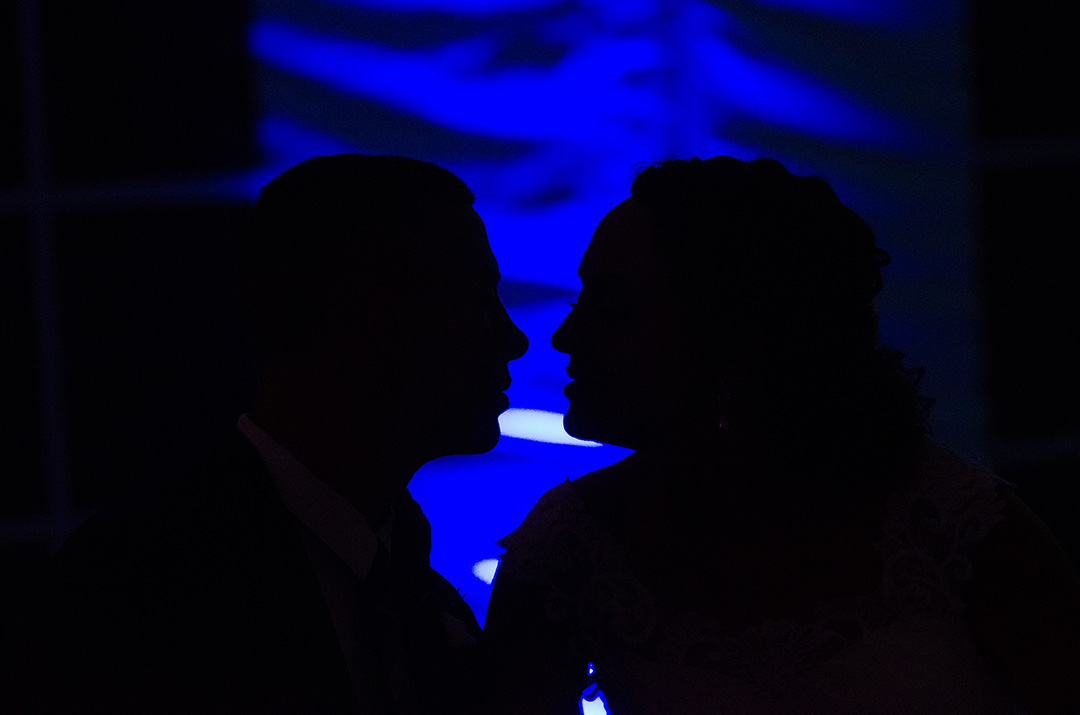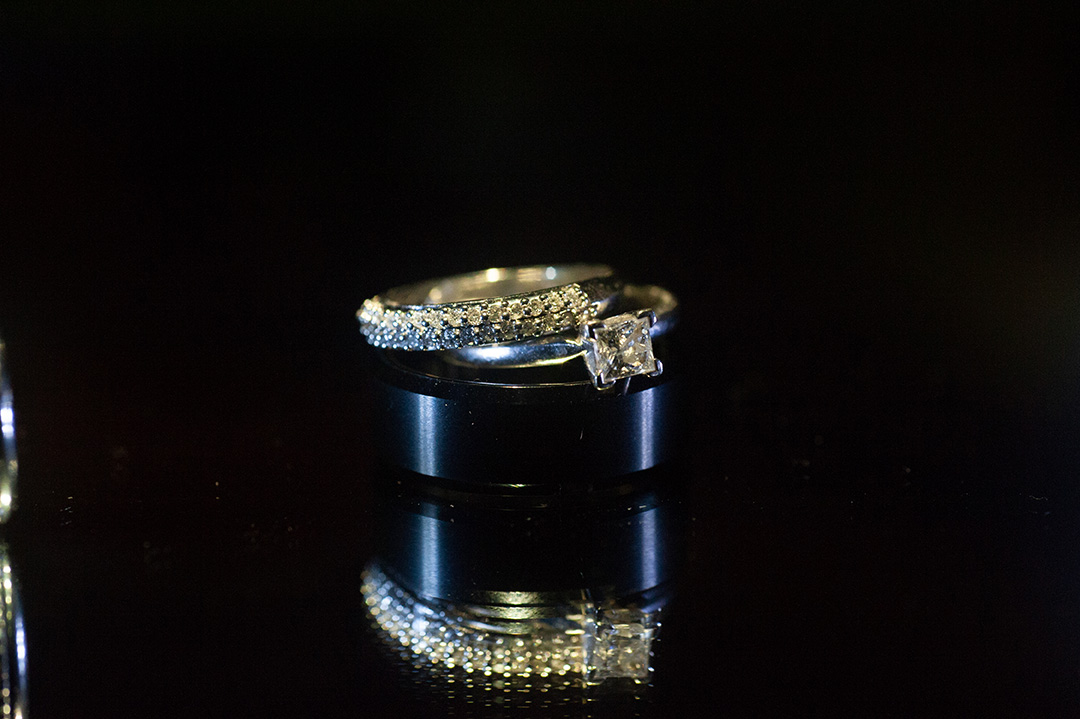 Nestled in the serene landscape of Joppatowne, Maryland, Mountain Branch stands as a beacon of elegance and charm for couples seeking the perfect backdrop for their wedding day. This venue, renowned for its stunning vistas and sophisticated ambiance, offers a harmonious blend of natural beauty and refined sophistication. As a wedding photographer, I have captured countless moments of joy and love within this picturesque setting, and I'm excited to share the magic of Mountain Branch with you.
You're greeted with romance and timeless elegance when you step onto the property. Whether it's the lush greenery that paints a picture of natural serenity or the architectural grace that adds grandeur, Mountain Branch is a venue that promises a location and an experience. Its unique character comes from the perfect amalgamation of its scenic outdoor spaces and plush, well-appointed indoor settings, each offering a canvas for a wedding as unique as the couple themselves.
In this post, we will explore the various facets of Mountain Branch that make it an idyllic choice for your special day. From the various ceremony and reception options to the countless photography opportunities that await, Mountain Branch is not just a venue; it's a setting where stories unfold and fairytales come to life. So, let's embark on this journey together and discover why Mountain Branch in Joppatowne, MD, is a sought-after destination for couples looking to tie the knot in a place where every detail is steeped in beauty and elegance.
The Venue: Exploring Mountain Branch
Mountain Branch, a jewel in the heart of Joppatowne, Maryland, is more than just a wedding venue; it's a destination that captivates with its scenic splendor and accessibility. Located conveniently yet nestled away from the hustle and bustle, it presents an easy escape for couples and guests alike. Whether arriving from nearby Baltimore, traversing from the outskirts of Washington D.C., or journeying from further afield, Mountain Branch remains an accessible retreat, making it an ideal choice for both local and destination weddings.
The venue itself is a tapestry of natural and crafted beauty. It sprawls across acres of meticulously landscaped grounds, bordered by picturesque woodlands and gently rolling hills. The beauty of Mountain Branch is its ability to merge the rustic charm of its natural surroundings with the elegance of its manicured gardens and structures. This harmonious blend provides a variety of stunning backdrops, from the whispering trees to the vibrant flower beds that bloom in a kaleidoscope of colors, depending on the season.
If the walls of Mountain Branch could speak, they would tell tales of countless celebrations, each weaving its unique story into the rich tapestry of the venue's history. While not historically significant in the traditional sense, Mountain Branch has become a cultural cornerstone in Joppatowne. It's where traditions are honored, and new beginnings are celebrated, making it a venue that's not only about the physical space but also about the memories and legacies created and cherished here.
The venue's architecture adds to its allure, blending modern and traditional designs that provide a timeless elegance. With its sophisticated façade and welcoming entrance, the main building sets the tone for the grandeur that awaits within. Its interior spaces are just as impressive, offering a range of options for ceremonies and receptions – each room echoing a sense of luxury and comfort.
Mountain Branch is more than a setting; it's a journey into a world where nature and elegance coexist perfectly. It's a place where every corner offers a new opportunity to create unforgettable memories. As we delve deeper into the specifics of what Mountain Branch has to offer for your wedding ceremony and reception, it becomes evident why this venue is not just a choice but a destination for those who seek a blend of scenic beauty, accessible elegance, and a canvas to paint their love story.
Ceremony Options at Mountain Branch
At Mountain Branch, the options for your ceremony setting are as diverse and unique as the couples who celebrate there. Whether you dream of an outdoor ceremony enveloped in nature or an indoor setting marked by elegance and grandeur, this venue offers a variety of choices to suit every preference.
1. Outdoor Elegance: Garden, Waterfront, and Hilltop Ceremonies
The Garden Setting:

 Imagine saying your vows surrounded by blooming flowers and lush greenery. The garden area is perfect for couples looking for a romantic, natural setting. It accommodates a range of guest numbers, offering both intimacy and space.

Waterfront Bliss:

 The waterfront setting provides a tranquil environment for those who dream of a serene backdrop. The gentle sound of water and the soft breeze add a magical touch to the ceremony. This setting is ideal for medium to large gatherings, offering expansive views and openness.

Hilltop Panoramas:

 If panoramic views are what you seek, the hilltop setting at Mountain Branch is unmatched. Overlooking the scenic landscapes, this spot is perfect for breathtaking sunset ceremonies. It suits larger ceremonies, offering guests a majestic view as they witness your union.
Each outdoor setting allows for various decor possibilities, from minimalist elegance to elaborate floral arrangements, seamlessly blending with the natural beauty of the surroundings.
2. Indoor Sophistication: Grand Ballroom and Intimate Spaces
The Grand Ballroom:

 The grand ballroom is the epitome of class for a ceremony that exudes sophistication and elegance. Its high ceilings, exquisite chandeliers, and plush décor can host many guests, making it ideal for grand celebrations.

Intimate Indoor Spaces:

 Mountain Branch offers beautifully appointed indoor spaces for smaller, more intimate ceremonies. These areas provide a cozy, warm atmosphere, perfect for sharing your special moment with your closest loved ones.
The indoor options are versatile, allowing for various themes and decorations, from classic and traditional to modern and chic. The architectural elements within these spaces, such as grand staircases or ornate windows, add sophistication to your ceremony.
Special Features Across All Settings
Regardless of your choice, each ceremony setting at Mountain Branch is graced with unique features. Outdoor options offer natural lighting and scenic backdrops, while indoor settings provide architectural elegance and controlled environments. These unique characteristics ensure that your ceremony will be beautiful and memorable.
Choosing the perfect setting for your ceremony at Mountain Branch is about finding a space that resonates with your style and story. Each option offers charm and possibilities, allowing you to create a ceremony that reflects who you are as a couple. Whether bathed in natural beauty or surrounded by elegant interiors, your ceremony at Mountain Branch will be an unforgettable start to your new journey.
Reception Choices at Mountain Branch
Mountain Branch is not just a venue for saying 'I do'; it's also a place where celebrations come to life. The venue offers a variety of reception areas, each with its unique charm and character, ensuring that your celebration reflects your style and vision.
1. Grandeur Indoors: The Grand Ballroom
Size and Capacity:

 The Grand Ballroom at Mountain Branch is a masterpiece of design, capable of accommodating large receptions with ease. Its spacious layout allows for flexible seating arrangements, catering to guest lists of varying sizes.

Decor and Atmosphere:

 Adorned with elegant chandeliers, plush carpeting, and sophisticated décor, the ballroom exudes luxury and refinement. The neutral color palette allows for personal customization, enabling couples to bring their vision to life.

Features:

 This magnificent space includes a built-in dance floor, state-of-the-art lighting systems, and ample room for live bands or DJs. The ballroom's large windows offer views of the surrounding landscape, adding a touch of natural beauty to the sophisticated interior.
2. Al Fresco Celebrations: Outdoor Receptions
Tented Options:

 For those who wish to dance under the stars, tented receptions offer a perfect blend of outdoor ambiance and indoor comfort. These tents can be beautifully decorated and are equipped to handle various weather conditions, ensuring a seamless celebration.

Open-air Setups:

 For a truly outdoor experience, open-air setups on the venue's expansive lawns provide a refreshing and casual atmosphere. These receptions can be customized with string lights, lanterns, and floral arrangements, creating a magical setting as the sun sets.

Versatility:

 Both tented and open-air options offer flexibility in layout, decoration, and theme. Whether you envision a rustic-chic celebration or a sophisticated garden party, these outdoor spaces can be transformed to match your dream.
3. Culinary Delights: Catering Services
Catering Options:

 Mountain Branch boasts an array of catering services, offering customizable menus to suit diverse tastes and dietary preferences. From gourmet seated dinners to casual buffet-style meals, the culinary team is adept at creating memorable dining experiences.

Bar Services:

 Various bar services are available, ranging from classic selections to custom cocktails, adding an extra touch of personalization to your reception.
4. Unique Elements for a Memorable Reception
Dance Floors:

 Whether indoors in the Grand Ballroom or outdoors under a tent, dance floors are a central feature, inviting guests to celebrate your union with music and dance.

Lighting Options:

 The venue offers a range of lighting options, including romantic fairy lights for outdoor setups and sophisticated lighting systems in the Grand Ballroom, setting the perfect mood for your celebration.

Seating Arrangements:

 From elegant round tables to extended banquet-style seating, Mountain Branch accommodates various layouts, ensuring your guests' comfort and enhancing the overall aesthetic of your reception.
No matter your preference, Mountain Branch offers a reception space that will meet and exceed your expectations. Each option promises a unique experience, ensuring that your wedding reception is not just an event but a celebration of love that will be remembered for years.
Capturing the Magic: Photography at Mountain Branch
As a wedding photographer, I can attest that Mountain Branch is a treasure trove of photographic opportunities. The venue's diverse landscapes and architectural elements provide an array of stunning backdrops for wedding photos. From the grandeur of its outdoor landscapes to the intimate nooks perfect for couple portraits, every Mountain Branch spot has a story.
1. Outdoor Landscapes: Nature's Canvas
Garden Beauty:

 The gardens, with their vibrant blooms and manicured lawns, offer a colorful and lively setting. Spring brings colors with flowers in bloom, while autumn surrounds couples with the warm hues of fall foliage.

Waterfront Views:

 The tranquil waters provide a serene and romantic backdrop, ideal for capturing reflective moments. The soft ripples and the play of light on the water add a magical touch to any photo.

Hilltop Vistas:

 The hilltop views are unmatched for couples wanting a grand, panoramic backdrop. These high vantage points offer sweeping views of the surrounding landscape, perfect for a dramatic and memorable shot.
2. Architectural Elements: Structural Elegance
Grand Ballroom:

 Inside, the Grand Ballroom's elegant décor and grandeur make for a luxurious backdrop, ideal for capturing the festivities and the couple's first dance.

Sophisticated Facades:

 The building's exterior, with its fine architectural details, provides a classic and timeless backdrop for portraits.

Staircases and Windows:

 The grand staircases and large windows blend dramatic light and shadow, creating captivating images.
3. Intimate Spots for Couple Portraits
Secluded Nooks:

 The venue is dotted with secluded spots, perfect for intimate portraits. These quieter locations allow couples to share private moments away from the bustle of the celebration.

Indoor Elegance:

 Inside, smaller rooms and cozy corners provide a more personal and warm setting for couple portraits, highlighting the closeness and emotion of the day.
4. Lighting Considerations: Capturing the Perfect Light
Golden Hour Glamour:

 The golden hour, just before sunset, offers soft, warm light that is incredibly flattering and romantic for outdoor photographs.

Indoor Lighting:

 Indoors, the use of ambient lighting, chandeliers, and carefully positioned spotlights help in creating beautifully lit photographs, regardless of the time of day.
5. Seasonal Variations: A Palette of Possibilities
Spring and Summer:

 These seasons bring vibrant greens, florals, and longer days, offering extended opportunities for daylight photography.

Autumn and Winter:

 Fall offers a warm palette of colors, while winter, especially with snow, can create a stunning contrast and a fairytale-like setting.
At Mountain Branch, every season, every hour, and every corner offers a unique opportunity to capture the essence of your special day. The interplay of natural beauty and architectural charm ensures that your wedding photos will be as timeless and unique as your love story. As a photographer, it's a delight to explore and utilize this venue's many settings, ensuring that each couple's wedding album is filled with moments of beauty, emotion, and magic.
Planning and Personalizing Your Wedding
Planning your wedding at Mountain Branch can be an exhilarating journey, filled with opportunities to create a day that reflects your style and love story. From the initial booking to the final touches on your big day, here's some advice to make the process as smooth and joyful as possible.
1. Booking and Coordination
Early Booking:

 Mountain Branch is a popular venue, so booking well in advance is wise, especially if you have a specific date in mind. Consider booking at least a year ahead to secure your preferred date.

Venue Coordinator:

 Utilize the expertise of the venue's wedding coordinator. They can offer invaluable insights about the venue, from logistical details to vendor recommendations.

Site Visits:

 Schedule multiple visits to the venue at different times of the year to understand how the seasons might impact your day, especially if you're planning an outdoor ceremony or reception.
2. Personalizing Ceremony and Reception Spaces
Theme and Style:

 Decide on a theme or style that resonates with you as a couple. Mountain Branch's versatile spaces can accommodate a range of themes, from rustic elegance to modern chic.

Decor Details:

 Personalize your spaces with decor elements that reflect your personality. Consider unique centerpieces, custom signage, or a memorable guest book station.

Lighting:

 Lighting can dramatically alter the ambiance of a space. Soft fairy lights, elegant chandeliers, or colorful uplighting can transform indoor and outdoor settings.

Seating Arrangements:

 Get creative with seating layouts. Mix round tables with extended banquet-style seating for a dynamic and inclusive environment.

Floral Arrangements:

 Work with a florist to create arrangements that complement the natural beauty of the venue and your style.
3. Adding Unique Touches
Custom Cocktails:

 Create a signature cocktail that represents you as a couple. This adds a fun and personalized element to your bar service.

Entertainment:

 Think beyond the traditional DJ or band. If permissible, consider adding unique entertainment like a live painter, a photo booth, or even a fireworks display.

Themed Stations:

 Interactive stations, like a custom dessert bar or a build-your-own-drink station, can add fun and personalization to your reception.

Memorable Exits:

 Plan a memorable send-off, like a sparkler exit or a vintage car getaway, to make a lasting impression on your guests.
Remember, your wedding at Mountain Branch should reflect your journey as a couple. Don't hesitate to infuse your personality into every aspect of your day. With careful planning and a touch of creativity, your wedding will be a beautiful celebration and a unique expression of your love and life together.